6 Advantages To Living In A Big City
Posted by Matt Ward Website on Monday, June 21, 2021 at 8:36 AM
By Matt Ward Website / June 21, 2021
Comment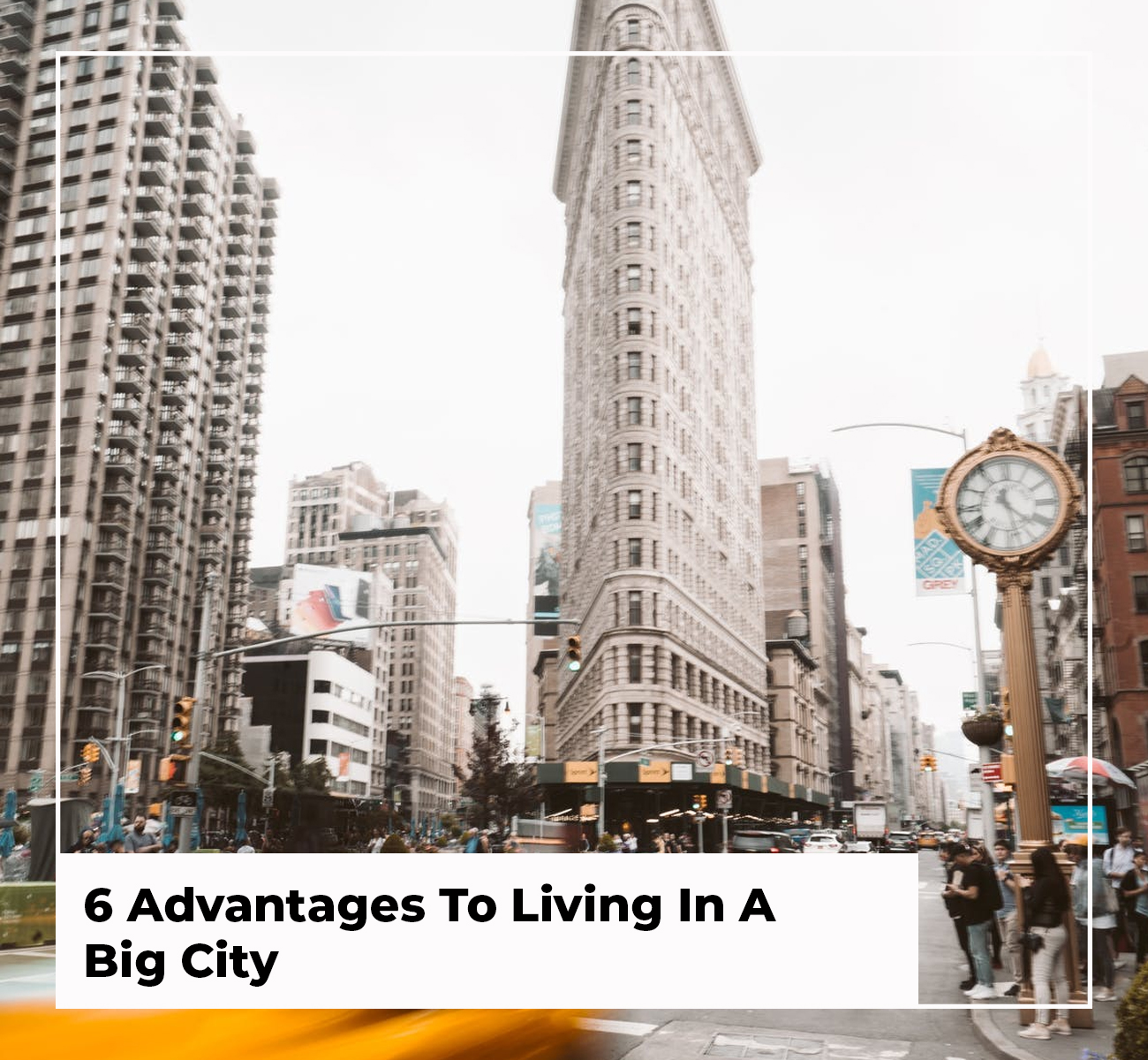 When looking for a new home in a big city, places such as Nashville, Tennessee or Denver, Colorado are great options. There are so many advantages to living in larger cities instead of the rural country. The hustle and bustle of metro life may not be for everyone but we'll explore some major benefits to living in a larger city.
See ALL the Newest Homes for Sale in Nashville, TN: Last Updated Dec 16, 2022
More Work Opportunities
Big cities are always ahead of everyone when it comes to opportunities, whether it's getting a better job or seeing the latest band. These are usually the places where ideas and concepts are tested first to see if they catch on, and new businesses are opening up all the time.
A big city opens up so many more possibilities for you to pursue your career goals. As a result, you're more likely to find a career that suits your needs instead of settling for one of the few that are available to you in a smaller area.
Many people move to larger cities when they've exhausted all the job choices in their town or when they've decided on a career upgrade. Even if you're comfortable at your current job, larger cities may have a more competitive market.
You might even be able to find the job you're doing now but with higher pay!
Better for your Business
Metro areas also offer a variety of advantages for those who want to start their own business. Businesses opening in big cities are able to expand their workforce quickly and efficiently. Having a wide market and more business connections also allows them to reach a larger market.
If you're just starting out, then being able to say where you're located and be instantly recognized is like free advertising. Small cities have adopted a shop local mentality, while online shoppers prefer companies based in cities like Nashville due to the familiarity.
If you're considering opening a business, expanding your choices to a larger city will always give you more options.
Want to know EXACTLY how much Nashville home you can afford?

Access to just about Everything
If you want to have access to the latest and greatest that is much easier to find in a city. Whether it's technology, fashion, or music, bigger cities always have everything first. The higher the population, the more business which means the economy is always growing. This attracts anyone who wants to launch a new product.
For example, Nashville is one of America's entertainment capitals so it's a hub for all kinds of music. If you have any interest in entering the music industry, whether you're behind the scenes or right on stage, a bigger town will provide you with more chances to find success. Many different things are premiered in large cities as well.
If you're interested in pop-up shops, the hippest food trends, or seeing a great concert, then you likely won't be able to find those in many small towns.
Look into relocating if you're considering anything online, such as blogging or influencing. A city where there is always something new to do can provide you with many more opportunities for content.
Your Health Will Thank You
The largest hospitals with the most advanced medical care are located in major cities. Staff are well-trained and usually have more experience than those at smaller medical centers in rural areas.
As well as having the most up-to-date equipment, they are more likely to conduct experiments. Statistics show that people in larger cities are healthier. In part, this is due to the proximity of doctors and healthier options.
Often, fresh foods and health food stores are within walking distance. There are also many gyms and fitness classes available. This makes it much easier for you to stay healthy and active.
Public transportation is another health (and financial) factor that you might not even consider. If your job is in the city then you might not even need a car to get there. Public transport has advanced quite a bit. It's not only good for your pocketbook but it will become good for your body.
The less hours you spend in a car commuting, the better your blood flow will be!
Endless Entertainment
The idea that larger cities offer more entertainment options has been touched on a few times, so let's be a little more specific. Fans of sports, music, or movies will agree that the closest big city is more likely to have them.
It is exhausting to commute back and forth to auditions if you are considering a career in acting.The majority of movies are filmed in large cities every single day, and they're always looking for people to fill in large crowd scenes or background work. By acting your way up the ladder, you might get your big break.
Even sports fans are usually forced to commute, but for them it is to the largest nearby arena. For most people coming in from afar, attending a hockey game will require an overnight stay. In Nashville, it is not uncommon to watch the Predators win another game and be home in time to sleep.
Use Our FREE Nashville Perfect Home Finder Service
Excellent Education Opportunities
If you're looking at education for yourself or your kids, it's much better to have options. Big cities will always have more schools for you to choose from. There are many different types of schools for kids instead of just the public or private options.
You can start them in Montessori and end them in a magnet school without leaving the city. If you're looking to educate yourself, being closer to the school will make it easier for you to focus on your studies. Even just taking a course or upgrading your existing education is much easier if you can do it nearby.


Metropolitan areas are brimming with new ideas, foods and people. Expanding your personal or professional social circle is a great reason to explore moving to a big city. Making new friends and contacts is great for your mental health.
There's much more of a chance that you'll discover a social club or gathering that fits your needs in an area with more people. Trying new foods, seeing a new performance or taking a class on a new skill will be much easier if you're in closer proximity. A big city shouldn't seem intimidating. They're full of opportunity, life and culture that are waiting for you to explore.