Top 5 Reasons to Work With a Real Estate Agent
Posted by Matt Ward on Tuesday, June 1, 2021 at 5:25 PM
By Matt Ward / June 1, 2021
Comment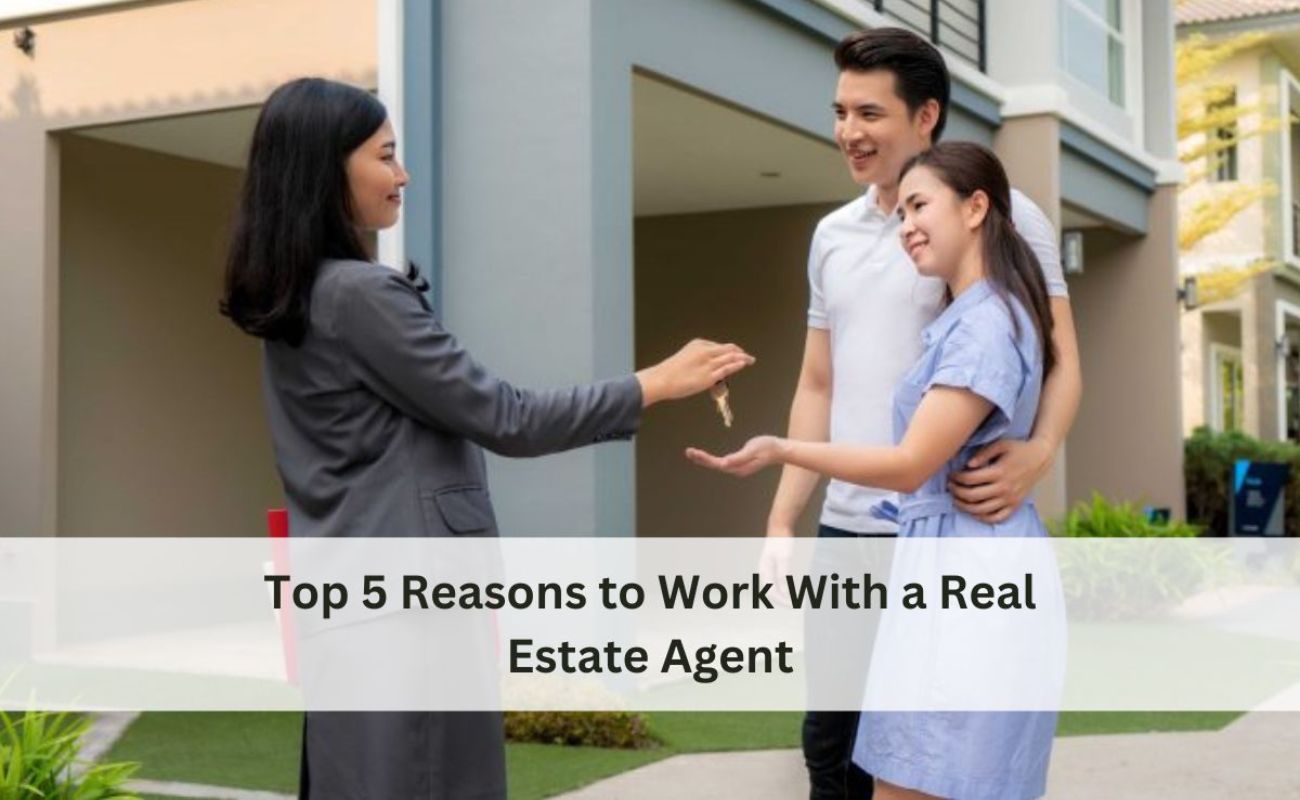 Buying and selling a home can be a stressful and daunting process. From choosing an appropriate list price to negotiating contracts, there are numerous important steps involved. Many people are not up-to-date on the in's and out's of the current market and can become overwhelmed just thinking about where to start. Thankfully, the journey does not have to be traveled alone! Knowledgeable and experienced realtors are ready and willing to help you navigate! Though you may be tempted to go it alone to save on commission, it won't take long to find out why so many buyers and sellers opt to enlist the help of the experts.
Putting up the for-sale sign is the easiest part of the job, but what else comes with selling a home? There are several steps that can be involved when selling a home that includes:
Pre-sale inspection
Possible upgrades
Professional photos
Paperwork
Marketing
The same goes for buying a house, and the experience can cause anyone in the market looking to buy to quickly become stressed. Some of the many steps can include:
Searching for the perfect home
Putting in offers
Negotiating
Inspections
Financing
Paperwork
These, among other reasons, are why having a real estate agent can be beneficial to new or experienced homeowners, whether they are selling or buying.
Paperwork
There is an abundance of paperwork involved in selling and buying a property which can become overwhelming. The amount of paperwork involved will need a hefty binder, or several, and most of the documents aren't going to make sense to the average Joe; there will be plenty of real estate jargon that can be misinterpreted by anyone who doesn't work in the field. This is why it is important to have an agent to work with to guide you through all the papers and important documents.
Any important transaction with copious amount of paperwork requires organization. Not everyone has above-average organizational skills, but a top real estate agent will. The realtor will keep everything together and organized so nothing goes missing or unsigned causing a deal to go wrong.
Some important documents included in real estate can include:
Pre-approval letter
Offer letter
Deed
Bill of sale
Affidavit of title
Transfer of tax declaration
Written offer
Estimated tax and insurance cost
Also to note, is that a good agent will keep these documents on file for several years; if something goes wrong, chances are there will still be a paper trail of some sort!
Support
Choosing to work with a real estate agent will ensure homeowners receive an abundance of support and guidance. Whether you are buying a new home or selling, it can turn into an emotional rollercoaster and it is comforting to know there is someone in your corner whom you trust and can call for a shoulder to lean on.
During the buying process, having someone to guide you helps individuals feel less overwhelmed and more informed. An agent can help their clients better understand why a home they are viewing best suits their needs, or why the neighborhood is great for a young family to live in. Having someone by your side during viewings can help save money; if a house is not worth investing in, a realtor will be the one to say something.
Sellers can become very emotional and make rash decisions. A real estate agent will help keep their clients cool, calm and collected. As a person selling their home, allowing people to come in and go through closets, drawers and more can feel like an invasion of privacy. This can lead to taking the first offer on the table to get it all over and done with. This isn't always the best option, especially if the offer coming in is lower than what the home is worth.
A great agent is there to guide a homeowner putting their house on the market by encouraging them to make subtle but impactful changes such as a fresh coat of paint, or a stunning Orchid placed on their kitchen island.
Negotiation
Most people will consider negotiating closing costs which an agent will help with, but there is more that can be negotiated. Without professional assistance, many possible negotiations can go untouched.
When doing a walk-through of a potential new home, an agent is also looking over everything in great detail. They can notice things that others might not. If there are any needed repairs, a realtor can negotiate these to be done before the closing date. Other negotiations can include:
A fresh coat of paint
Flexibility on possession dates
Keeping household items and furnishings
A premium of the home warranty
Negotiations are not just for home buyers. Agents are masters of negotiations for both homeowners and a potential buyer. When an offer is placed, a good realtor can help decide on a good counter offer that won't lose the sale or encourage the homeowner to reject the offer altogether.
There are more negotiation tactics an experienced agent will know that can work for a client which includes:
Putting an expiry date on the counteroffer
Paying closing costs
Bidding wars
Selling
Discussed above are some benefits for both buyer and seller; however, the selling process alone can be a full-time job for the homeowner. Having help from an experienced agent can be beneficial and take the stress away from the seller. There is a lot that goes into selling a home that includes: staging, listing, viewings and more. An agent can take care of all these responsibilities which allows the owner to still work, and take care of the smaller tasks. A real estate agent will be responsible for the following when selling someone's home:
Cold calls
Showings
Respond to emails in a timely fashion
Filter phone calls
Professional pictures of the home
Market the property effectively
Client meetings
Execute Paperwork
Double-check all legal handlings
It is likely the homeowner will know their neighborhood, but having an agent assist in the selling process will bring even more broad knowledge and experience. An agent will know key selling points to grab buyer's attention as well as data on schools, and the surrounding demographics.
The Market
Choosing to buy or sell a home in any market can be tough for someone who doesn't have the experience or expertise. Having a good real estate agent by your side will bring an abundance of benefits that include knowing the market you are working with.
The real estate market is something that can change weekly and it is important to know how to work with that. There could be a minor price fluctuation or the interest rates could skyrocket. What happens nationally with the market may not be what is happening with the town, city, or even the neighborhood a client is a part of. A good agent will be monitoring changes day by day to keep their clients informed, whether they are working with a seller or buyer; this can save time and money.
There are a number of reasons to hire a real estate agent such as the 5 mentioned above. However, there are many more benefits that include:
They are motivated to find their client the perfect home
Real estate agents understand complex transactions
They bring an abundance of knowledge and expertise
They work for YOU
Whether you are in the market to find your dream home or looking to sell your current property, a real estate agent will ensure a smooth transaction and allow you to enjoy this new adventure.