12 Best Small Towns To Live In Tennessee in 2022
Posted by Matt Ward Website on Tuesday, November 9, 2021 at 8:58 AM
By Matt Ward Website / November 9, 2021
Comment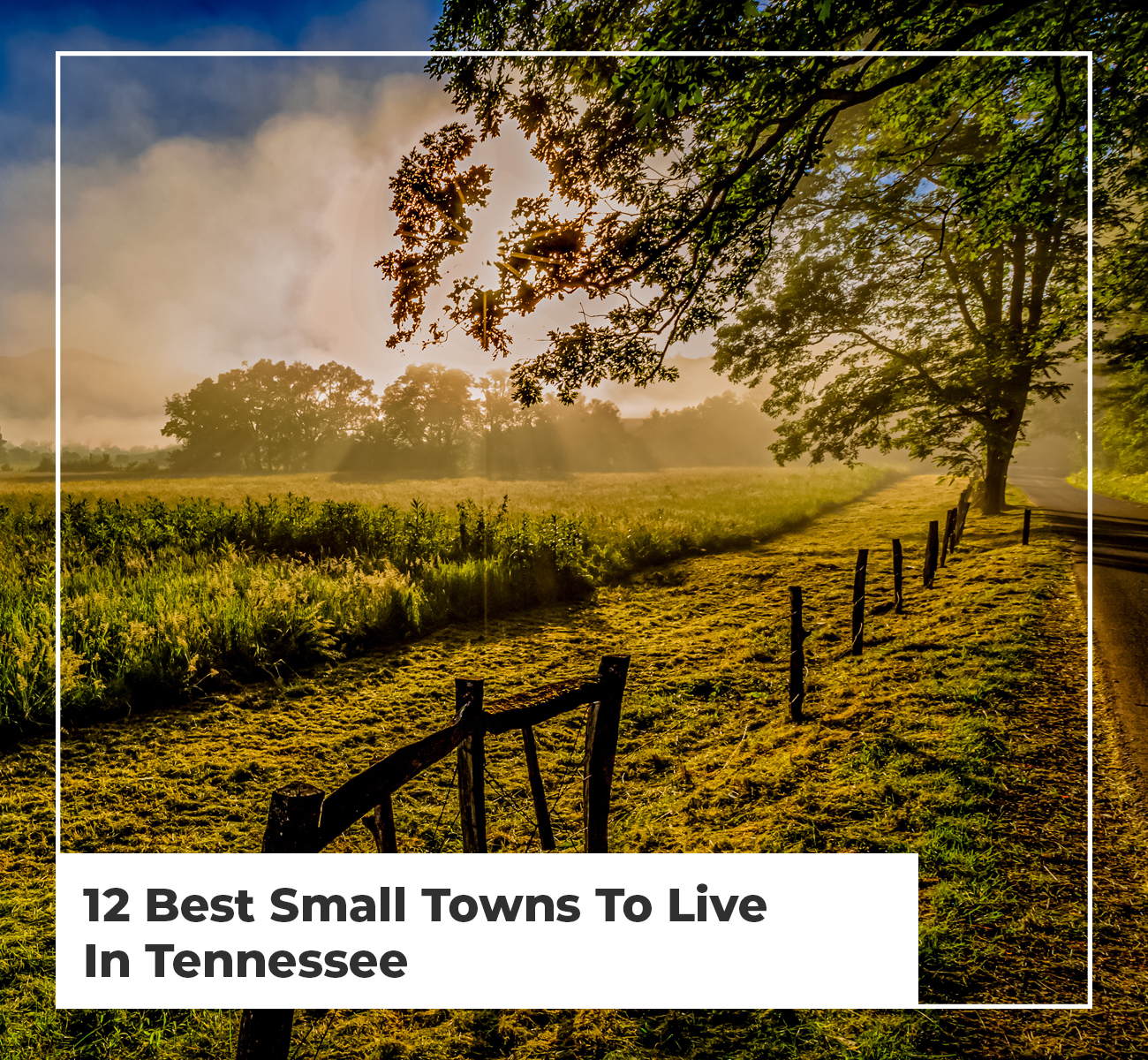 Tennessee is a beautiful state located in the southern US. Home to over 6.8 million residents, Tennessee is known for its natural beauty and friendly people. The state is divided into three regions, the Appalachian Mountains in the east, the Mississippi river valley in the middle, and finally the western highlands.
Tennessee's economy has historically been led by coal mining, agriculture, and steel production. Today these industries are no longer as prominent as they used to be, but Tennessee has transformed into a hub for industry, research and higher education.
Tennessee has many metropolitan areas, including Nashville-Davidson–Murfreesboro–Franklin, Memphis, Knoxville, Chattanooga, Clarksville, Cleveland, and Jackson.
Many people think of the major cities when considering moving to the state. Nashville, Knoxville and Memphis may be exciting and large, but not everyone wants to live in a loud bustling city. For those who are after the small-town experience, Tennessee offers many opportunities to find just that. Here are 12 of the best towns to consider when looking for an exciting place with big attractions and a smaller population.
Franklin, Tennessee
Franklin is a lovely city located just south of Nashville, Tennessee. With a population of just over 77,000, Franklin offers a small-town feel while still being close to all of the things you need. Those considering a move to or around the state will find that Franklin is an ideal option. One can enjoy the thriving and exciting music scene, restaurants, entertainment and more found in Nashville -all while residing in a quieter town.
Real Estate in Franklin
Real estate found throughout Franklin is about as diverse as the people themselves. With a slew of family-friendly and urban neighborhoods, there are housing opportunities for everyone. Whether you are in the market for a traditional, single-family home, or are looking for a modern townhome or condo, Franklin has it all.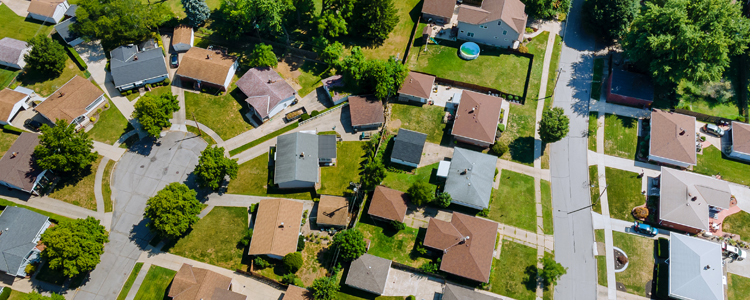 Homes for sale in Franklin are quite reasonably priced as well. With a median home price of under $500,000, there are many affordable options for all budgets. Some of the best places to consider in Franklin include Cool Springs, Forrest Crossing, Downtown Franklin, and Fieldstone Farms.
Living in Franklin
Franklin is a perfect combination of historic and modern. In the downtown area, there is a preserved historic district with homes from as far back as 1830. These homes have been transformed into businesses and restaurants for those who wish to capture the essence of old-time Franklin. There are also many opportunities for entertainment in this area as well.
Franklin offers a variety of outdoor attractions for those looking to get out and experience nature. One may enjoy the many walking trails found around the city as well as a number of beautiful parks. Popular areas include Winstead Hill Park, Franklin Recreation Complex and the Franklin Bridge Golf Club.
Residents with school-aged children will be pleased with the selection of schools available. Administered and operated by the highly-acclaimed Williamson County School District, area students will be offered excellent educational opportunities.
View All Homes For Sale in Franklin, Tennessee >>>
Cleveland, Tennessee
The principal city of the Chattanooga-Cleveland-Dalton Statistical Area, Cleveland is a southeast town found in Bradley County, Tennessee. Found in the Great Appalachian Valley, Cleveland is nestled among rolling hills and dipping valleys. Home to roughly 45,000 residents, Cleveland offers a scenic and friendly community to call home.
Real Estate in Cleveland
Cleveland offers a number of different real estate options. From condos and townhomes to single-family homes, there is something for everyone. With an array of neighborhoods throughout the city, it will be easy to find a character that fits your personality and lifestyle needs.
Homes for sale in Cleveland are reasonably priced while offering many amenities. There are a number of real estate options in Cleveland that are exceptionally priced, with many homes falling under the $200,000 mark, making it a great location for first-time homebuyers.
Living in Cleveland
Cleveland offers a number of fun activities for all demographics. From its charming small-town feel to the charming downtown area, there is something for everyone. From shopping to dining and more, the historic community is constantly buzzing with activities.
For outdoor enthusiasts, Cleveland offers a number of scenic hiking trails and parks. Some of the most popular are Deer Park, Fletcher Park, and Blythe Oldfield Park.
Though a small town, the amenities found in Cleveland are mighty! The town boasts everyday necessities such as food stores, pharmacies and personal services along with unique boutiques and locally-owned shops.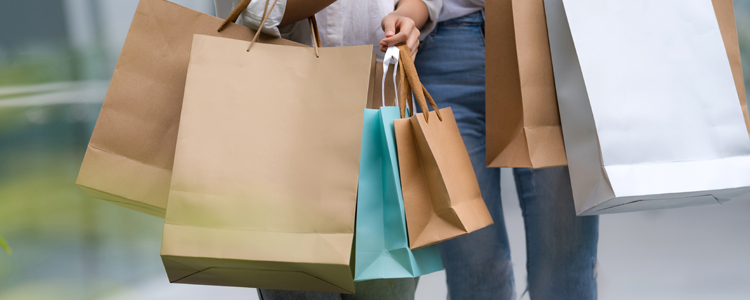 The Bradley County School District oversees education for students residing in Cleveland, Tennessee. With a handful of well-rated schools, students throughout the city will enjoy an excellent curriculum as well as exciting extracurricular activities.
View All Homes For Sale in Cleveland, Tennessee >>>
Tullahoma, Tennessee
Falling between both Franklin and Coffee County is the charming town of Tullahoma, Tennessee. With under 20,000 residents, Tullahoma is a quiet and tight-knit community that serves up loads of small-town charm. Known as "Tennessee's Rising Star", the town boasts ample amounts of recreational opportunities, necessary amenities and beautiful scenery.
Real Estate in Tullahoma
Homes for sale in Tullahoma, Tennessee are almost exclusively single-family detached properties. Varying in style and size, prospective homebuyers will find sprawling ranches, cozy bungalows and spacious two-story options throughout the town.
Tullahoma real estate is another great option for those looking for affordability. There are many homes for sale which fall under $200K that still provide ample amounts of living space and well-maintained properties.
Living in Tullahoma
Tullahoma is considered to be one of the best small towns in Tennessee. The city offers a number of sightseeing options, entertainment venues and historical points of interest for residents and visitors alike.
The Tullahoma area boasts numerous local restaurants, bars and cafes for residents to enjoy. There are also many shopping and retail opportunities sprinkled throughout the historic downtown.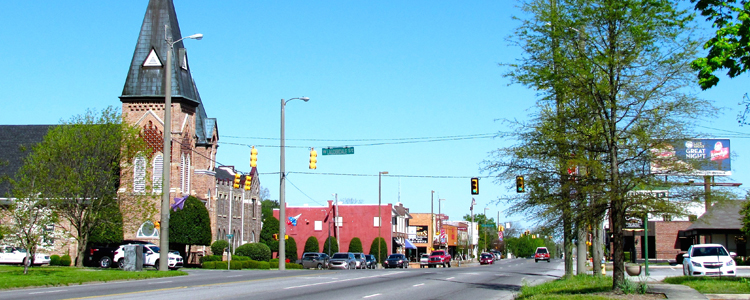 Outdoors one will find a spectacular selection of parks, recreation areas and scenery such as the Short Springs Natural Area. Hike through the Machine Falls Trail, a 1.6-mile loop that features a beautiful waterfall to cool down halfway through. Residents also enjoy activities such as golf which can be played at either Arnold's Air Force Base Golf Club or Lakewood Golf and Country Club.
A family-friendly community, Tullahoma is proud of its well-ranking school system. The above-average district, Tullahoma City Schools, is home to 4 elementary schools, 2 middle schools and 1 high school.
View All Homes For Sale in Tullahoma, Tennessee >>>
Morristown, Tennessee
Morristown is located primarily in Hamblen County, with portions of the town extending into neighboring Jefferson County. Falling between the Great Smoky Mountains to the south and Clinch Mountain to the north, Morristown is found in the upper region of Tennessee. There are approximately 30,000 residents who call this scenic town home and enjoy the beautiful views.
Real Estate in Morristown
There are a number of homes for sale in Morristown that come with a wide range of amenities and prices. Properties for sale in Morristown range from starter ranch-style properties to luxury single-family dwellings which boast plenty of space, privacy and amenities.
The town is a draw to home buyers because of its affordability and proximity to Knoxville, which falls roughly 40 miles to the southwest. Many homes for sale in Morristown are extremely affordable, with the median home price hovering around $200K.
Living in Morristown
A great small town with larger city amenities, Morristown welcomes its diverse mix of residents with open arms. The city provides numerous activities for families as well as singles looking to have fun.
Parks and recreation are abundant in Morristown, with some of the more popular locations including Wayne Hansard Park, Frank Lorino Park and both Panther State Park and Cherokee Park which are along the banks of the Cherokee Reservoir.
The town is also known for its quaint downtown area which is home to a number of beautiful cafes, fine dining options as well as shopping opportunities. The town prides itself on its affordability while boasting big city conveniences to its residents.
Not only is Morristown home to a number of well-ranking public schools, which are administered by the Hamblen County Department of Education, it also is home to Walter State Community College which was opened in 1970 and provides affordable, quality education for those looking to pursue further education close to home.
View All Homes For Sale in Morristown, Tennessee >>>
Jackson, Tennessee
Located roughly 70 miles east of Memphis, Jackson is a city in and the county seat of Madison County. Nicknamed the Hub City, Jackson has become a regional center for trade in West Tennessee. There are nearly 67,000 residents living in Jackson who enjoy the many amenities and thriving economy found in the city -as well as being known as the home of Rockabilly music.
Real Estate in Jackson
Jackson is home to a number of beautiful neighborhoods which boast homes for sale that range from starter homes to luxury properties. Styles found in Jackson include bungalow, ranch and traditional styles. Primarily found throughout homes for sale in Jackson are single-family detached, however, there are a handful of multi-family homes as well.
Prices vary depending on the property and location within the city but generally start below $150K and can go upwards of $1 million + for luxury homes.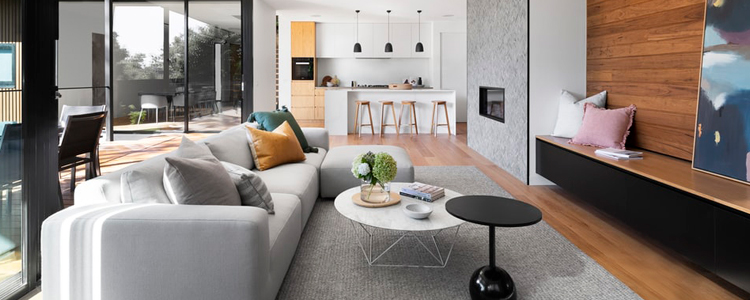 Living in Jackson
Nestled along Interstate-40, Jackson, Tennessee is an exciting small town. A lively music scene, diverse dining options, shopping, entertainment and recreation come together to provide residents the best life has to offer.
Those who enjoy spending time outdoors have plenty of opportunities to do so in Jackson with an abundance of parks, golf courses and trails dotted throughout the city. Cypress Grove Nature Park falls in the southwest corner of town and boasts stunning woodlands, lakes and more.
Jackson is home to one of the top-ranked public school systems in Tennessee, with many highly-rated elementary schools, middle schools and high schools. The Madison County School System receives accreditation from the Southern Association of Colleges and Schools (SACS).
View All Homes For Sale in Jackson, Tennessee >>>
Murfreesboro, Tennessee
A historic town, Murfreesboro, Tennessee is known for its role in the American Civil War. The city is not only located in Rutherford County, it is also the county seat and has a population of over 150,000 residents. Located only 40 minutes or so from Nashville, Murfreesboro is becoming a popular alternative to big city living.
Real Estate in Murfreesboro
There are a number of different property options available in Murfreesboro, Tennessee. Styles found throughout the city include ranch, traditional and bungalow. Prices vary depending on location within the city with starter homes starting around $100K while luxury homes go upwards of $1 million +.
Residents looking for real estate in Murfreesboro have a wide variety of homes to choose from with single-family detached being the primary style. However, there are also a number of multi-family options as well.
Living in Murfreesboro
Murfreesboro is known for its rich history and culture. The city prides itself on its historical district that boasts plenty of shopping, dining and entertainment options. Market Square is home to a number of local businesses throughout the year including art galleries, boutiques, cafes and more.
The community in Murfreesboro is passionate about its history with many participating in events such as Civil War reenactments and the Americana Festival. For those who enjoy history, there are a number of historic sites in Murfreesboro including Stones River National Battlefield.
For fans of the outdoors, residents living in Murfreesboro have plenty of opportunities to explore with nearby attractions such as Old Fort Park Greenway, Barfield Crescent Park and Richard Siegel Park.
Rutherford County School District governs education for students residing in Murfreesboro. Along with the exceptional list of top-rated public and private schools, Murfreesboro is also home to Middle Tennessee State University.
View All Homes For All in Murfreesboro, Tennessee >>>
Lynchburg, Tennessee
Nestled in the south-central region of Tennessee is the charming and friendly town of Lynchburg. Known as the home to the Jack Daniels Distillery, Lynchburg offers more than just smooth whiskey, it also boasts quality real estate options, many amenities and beautiful natural settings.
Real Estate in Lynchburg
Almost exclusively offering single-family detached homes, properties for sale in Lynchburg, Tennessee vary in style and size. From spacious ranches to starter bungalows, there are plenty of options to choose from.
Prices vary depending on property and location within the city but generally start around $200K and climb to nearly $1 million depending on size. With such a large range of price points, Lynchburg is a great option for all sorts of prospective homebuyers.
Living in Lynchburg
The city of Lynchburg is known for its friendliness and small-town feel. Many residents enjoy the quaint downtown area that's home to local boutiques, cafes, restaurants and more.
Lynchburg is also home to several beautiful natural spots. For those looking to be close to nature but still in an urban setting, there are plenty of areas to the southeast of the city. Tim Ford State Park is situated along Tim Ford Lake, which is considered one of the most picturesque settings in all of Tennessee. Visitors can enjoy many outdoor activities such as hiking, biking, fishing and canoeing.
View All Homes For Sale in Lynchburg, Tennessee >>>
Union City, Tennessee
Found within Obion County is the historic community known as Union City, Tennessee. Home to just over 10,000 residents, this quaint area is tight-knit and offers a strong sense of community.
Real Estate in Union City
As with most small cities, single-family detached homes are the primary style found throughout Union City, however, there are a select number of townhomes and multi-family dwellings available. Homes for sale range from ranch-style starter homes to luxury estates with prices beginning at roughly $50K and can reach over $750K.
Having a wide variety of real estate options allows buyers to choose a home that perfectly suits their needs, lifestyle and budget.
Living in Union City
Union City offers plenty of cultural opportunities for residents with live theater, art galleries and museums. For those who love the outdoors, there are a number of nearby parks and scenic areas such as Big Cypress National Preserve and Reelfoot Lake State Park both within half an hour of the city.
Further found in Union City are many dining options. With everything from small mom-and-pop cafes to fast food to fine dining establishments, there are plenty of places for every taste and budget.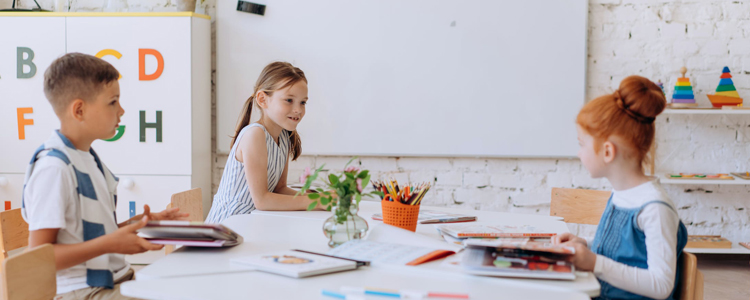 Schools throughout the area are governed by the Union City School District which offers excellent education opportunities to students from kindergarten through senior year in high school.
View All Homes For Sale in Union City, Tennessee >>>
Paris, Tennessee
The county seat of Henry County, Paris, Tennessee is a small community of roughly 10,000 residents. Named for the iconic city in Europe, Paris even features a 70-foot replica Eiffel Tower which is situated in the southern portion of the city. Offering traditional small-town vibes, Paris is beautiful and friendly.
Real Estate in Paris
With homes primarily offering single-family living, there are luxury estates also found dotted throughout the city. Luxury at its finest can be found throughout Paris with many historic homes available in the downtown area. Prices begin around $50K but range up to just over $1 million depending on property type and location within the city.
Living in Paris
The Henry County Heritage Center is a must-see when visiting Paris. This beautiful area is home to gorgeous architecture and sophisticated decor. In addition, there are plenty of small businesses and shops throughout the downtown area to explore which includes everything from antiques to furniture shops.
As with many small towns throughout Tennessee, residents of Paris have ample opportunity to explore the great outdoors. With both the West Sandy Wildlife Management Area and the Tennessee National Wildlife Refuge within 30 minutes of the city, residents can quickly escape city life and enjoy the peace and serenity offered while immersed in nature.
Families are drawn to the Paris community for its safe neighborhoods, many amenities and well-rated schools. The Henry County School District oversees education opportunities in the area and prides itself in providing friendly and inclusive learning environments.
View All Homes For Sale in Paris, Tennessee >>>
Greeneville, Tennessee
Named for Revolutionary War hero, Nathanael Greene, Greeneville is a small town located in northeast Tennessee. Not only is the city the county seat for Greene County, but it is also the second oldest town in the state. Home to over 15,000 residents, Greeneville offers strong local roots and small-town vibes yet is just a short drive to larger cities.
Real Estate in Greeneville
The diverse options for homes found throughout Greenville make this community an ideal place for both first-time buyers and those looking to settle down in a family-friendly area. From traditional two-bedroom starter homes to luxury estates, a home can be found for every buyer. Although there are plenty of options throughout the city, prices begin around $100K and climb upwards from there depending on size, style and location.
For those interested in building their dream home, Greeneville offers a wide selection of empty lots both rural or within developing subdivisions. These lots vary from wooded to cleared and open to almost a half-acre. Prices for a lot begin around $20K but can go upwards of well over $100K depending on location within the city.
Living in Greeneville
Greeneville is steeped in history and those interested in the past will find plenty of attractions throughout the city. Not only is the city home to the now-protected Nathanael Greene Monument, but there are also a number of Civil War sites and other historic points of interest.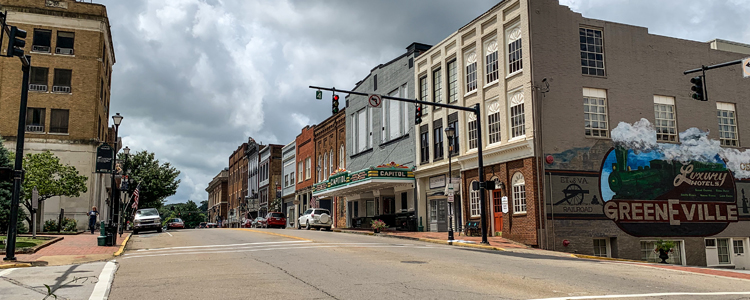 In addition to a rich past, this small city is growing more and more every day with new restaurants, businesses and shops popping up throughout the area. From antiques to clothing boutiques, there is something for every person who calls Greenville home.
For those looking for an additional way to explore the community, residents can easily enjoy outdoor activities on their doorstep. Parks such as Veterans Memorial Park, Kinser Park and Hardin Park -which features an all-inclusive playground-, are just a few of the options.
View All Homes For Sale in Greeneville, Tennessee >>>
Jonesborough, Tennessee
Known as Tennessee's oldest town, Jonesborough is a quaint and historic community. Just under 6,000 residents are lucky enough to call the area home and enjoy the small town feel from a bygone era.
Real Estate in Jonesborough
Homes for sale in Jonesborough vary greatly in size, style and price. With historic homes lining the streets throughout this area, buyers can find a home that fits their needs while also attempting to match the character of the neighborhood.
For those looking for something newer but still want to settle in an established community, there are several options for new construction homes. Prices begin around $275K and depending on size, style and design can surpass $2 million for luxury estates.
Living in Jonesborough
The charm and appeal of Jonesborough is best seen in the historic downtown district. With a variety of restaurants, shops and other businesses, the downtown area offers something for everyone.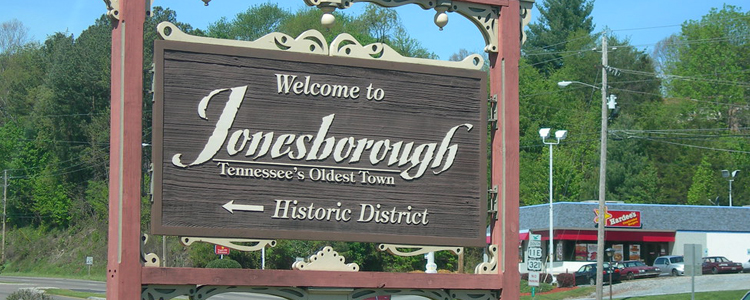 Another way to bask in all that Jonesborough has to offer is by attending several annual festivals and events throughout the year. These events are known for drawing locals back each year and are a great way to get introduced to the city.
Jonesborough, Tennessee is home to a number of well-rated schools. For those who are interested in the traditional school experience, there are several options for public and private schools in Jonesborough. Although these schools vary in size and location, they all offer the same rigorous curriculum that prepares students for college and beyond.
View All Homes For Sale in Jonesborough, Tennessee >>>
Tellico Plains, Tennessee
Located in the scenic hills of Tennessee, Tellico Plains is a small town with big dreams. With under 1,000 residents calling this rural community home and enjoying all that nature has to offer just outside their doorsteps. For those looking for a change of pace from the busy, fast-paced lifestyles of larger cities, Tellico Plains is an ideal choice.
Real Estate in Tellico Plains
For those who are not planning on putting up new construction, there are several options for new and resale homes in the area. Homes begin around $100K and can reach upwards of $750K depending on size, style and location.
Residents looking to build their dream home will find several opportunities throughout Tellico Plains. Of course, this luxury comes at a price. However, the views are worth it for those who can afford to live in these areas.
Living in Tellico Plains
The natural beauty of Tellico Plains is best seen while exploring the area by foot or bicycle. The smallest town on our list, there are still plenty of activities available for residents of Tellico Plains. Some of the most popular ways to explore the area include hiking, canoeing, kayaking and even horseback riding. With so many natural resources available right outside their doorsteps, it is easy to see why residents love living in Tellico Plains.
For those who do not want to venture far for supplies, there is a small town market in town that offers groceries, beverages and snacks. Although there isn't an abundance of shops in the area, residents still have several options when it comes to shopping.
Tellico Plains, Tennessee is home to several great schools. These schools offer the same curriculum as larger cities but with a more one-on-one touch from teachers and staff. For those who like the traditional school experience, Tellico Plains offers an elementary, middle and high school within the community.
View All Homes For Sale in Tellico Plains, Tennessee >>>
Tennessee is full of charming small towns with unique features and attractions. Whether you're looking for a new home or just want to explore the state, there are plenty of options in Tennessee that will suit your needs. From historic buildings to natural beauty, this list has something for everyone!
Matt & his team have been serving Nashville and Middle Tennessee for over 10 years now. Matt and his team know what it takes to succeed in real estate! His ideas have been proven effective and have contributed to helping over 500 families in the greater Nashville area buy and sell their homes. The Matt Ward Group strives to provide you with the latest tools, knowledge, and advice about real estate in Middle Tennessee.