The 10 Best Neighborhoods to Live in Brentwood, TN
Posted by Matt Ward Website on Friday, September 3, 2021 at 10:32 AM
By Matt Ward Website / September 3, 2021
Comment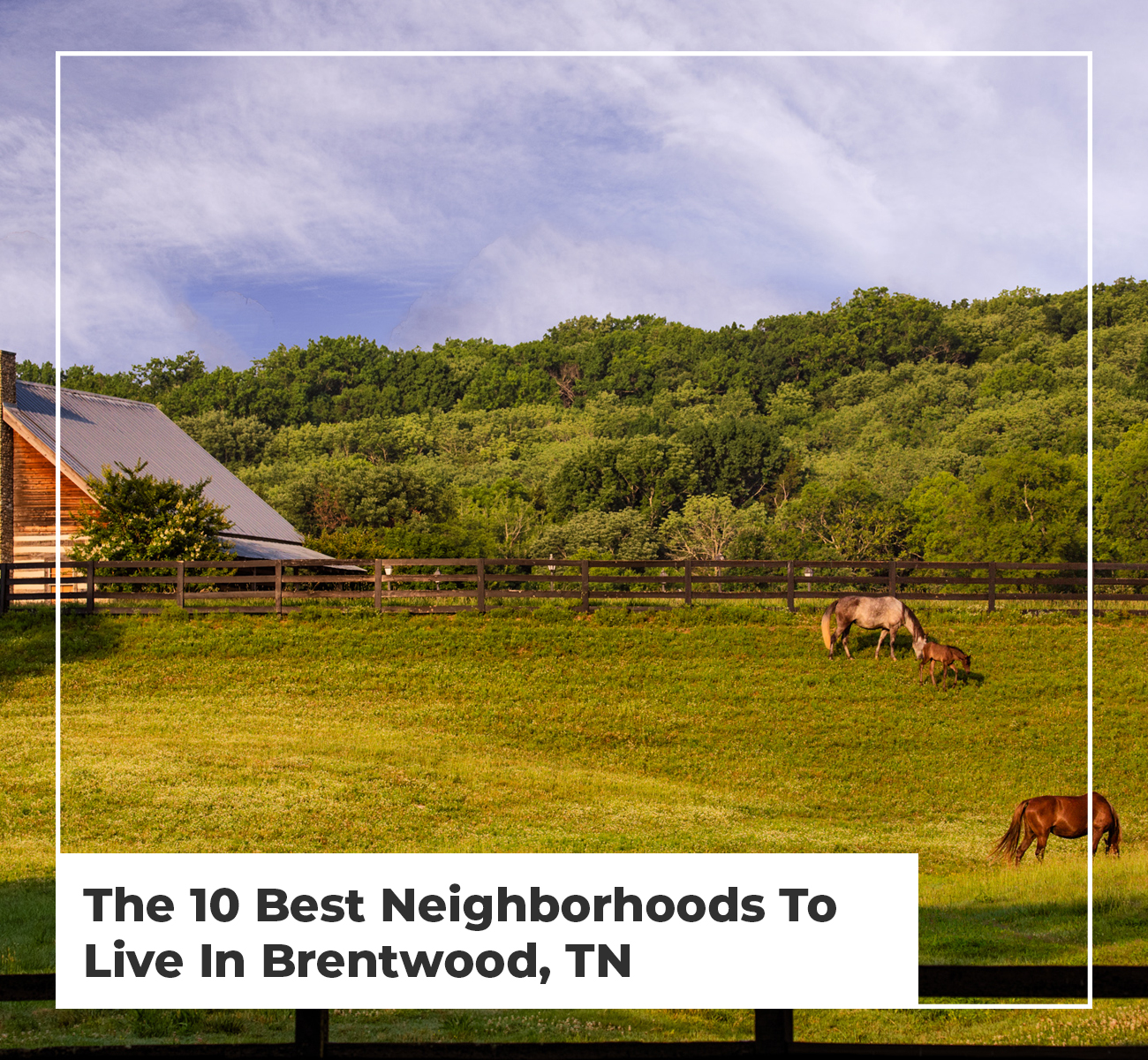 Right outside of Nashville, in the south end of the city, lies the suburb of Brentwood, TN. Home to country superstars, Hollywood actors, and sports professionals, Brentwood is an oasis with luxury homes and spacious properties. Victorian and Mediterranean home styles sit among wooded lots with mature trees. There are classic homes built in the late 1930s and modern homes built recently. Brentwood has an area of around 40 square miles.
With luxury comes a high median home price of nearly $719,000. But, with all the amenities, the space, and the proximity to Nashville, you'll understand why 40,000 residents call Brentwood home. This suburb is a highly affluent area with close to 70% of residents holding a bachelor's degree or higher.

Many country stars and athletes currently make their home in Brentwood, including Trace Adkins, Carrie Underwood, Garth Brooks, Kerry Collins, Nikki Taylor, and Trisha Yearwood.

For the 50% of households with school-age children, Brentwood has a public school system with a great reputation. The Williamson County School District includes eight elementary schools, three middle schools, and two high schools. Alternatively, there is Brentwood Academy – a private, Christian, college preparatory school for grades 6-12. No matter where you live, there is a great school close by.


The climate is humid, subtropical. Snow days are an anomaly. Hot, humid summers and mild to cool winters offer an easy climate. Many homes in the area have inground pools to enjoy two-thirds of the year.

Amongst the spacious home lots are acres of parks, including the 27-acre Deerwood Arboretum and Nature Area. Here you can see indigenous wildlife and plants and enjoy man-made lakes and the Little Harpeth River. Numerous parks are scattered through the Brentwood area, including the 397-acre Smith Park, and the newer 21-acre Owl Creek Park. Many of the parks have nature paths, picnic areas, multi-purpose fields, lakes, streams, disc golf courses, playgrounds, and walking/biking trails.

Tower Park has an indoor pool, jogging trails, indoor tennis courts, and a fitness center with a childcare room. Primm Park has a historic schoolhouse as does the Fewkes Group Archaeological Site, which is on the National Register of Historic Places. Crockett Park holds summer concerts in an amphitheater, and the city's annual Fourth of July Celebration.

One does not have to venture out of Brentwood for fantastic dining, shopping, and other sites. Be sure to check out Vanderbilt Dyer Observatory, the Brentwood Library, FiftyForward Martin Center, and the Brentwood Country Club. You can't miss the WSM Tower, originally built in 1932 to broadcast Grand Ole Opry radio shows. This speaks to the country music heritage of the area. Dinner at Mere Bulles is a must, with upscale American comfort food in a down-to-earth setting.
Brentwood has several sites that illustrate the historical significance of the area. The area was originally a hunting ground for Native American Indians, then a historic Civil War battleground site, a farming community, and, finally, the city that it has become today. Many of the areas of the city reflect this heritage.

Getting out of town is easy. You can head up I-65 to Nashville for exciting nightlife, concert venues, world-class restaurants owned by the stars, or countless other attractions. You can also head south to the historic towns of Franklin, Spring Hill, or continue onto the Natchez Trace. This is a 440-mile drive starting in Nashville and ending in Cumberland, Tennessee. Enjoy the rich history of the area learning about Civil War stories, and visiting plantation homes.

There are so many wonderful neighborhoods in Brentwood, each with its unique style and amenities. It is recommended that you take a drive through the areas and choose one that fits your unique needs. Here are a few neighborhoods to check out:
Heathrow Hills
A luxurious gated community of 52 homes, Heathrow Hills is a well-manicured luxurious neighborhood. The artisan-crafted, custom house sizes range from 5,000 to over 11,000 square feet and are priced as high as $2 million. Many homes in the area have backyard in-ground pools and hot tubs for relaxing. Space is important here as well as homes are built on 1-3 acre lots. The commute to downtown is easy, and it's just a short drive to restaurants, shopping areas, music venues, and more. Schools include Scales Elementary, Brentwood Middle School, and Brentwood High School. With rolling hillsides and plenty of privacy and space, Heathrow Hills is one of the more desirable places to live in Brentwood. Fun fact: Heathrow Hills is known for its amazing displays of lights around the Christmas holiday.
Fountainhead
For a more established neighborhood, located very close to Brentwood Country Club, consider Fountainhead. The homes are a bit older and a bit smaller at 3,500 to nearly 6,000 square feet. This also means the average median home price is $650,000. Homes are still considered upscale and luxurious with large open floor plans and large home sites. The homes average 6 bedrooms and 5 ½ bathrooms. Fountainhead is great for families, with schools close by, several city and community parks, and endless recreational activities including tennis courts and pools a short drive away. If you are looking for a luxurious area to raise kids, Fountainhead deserves a look.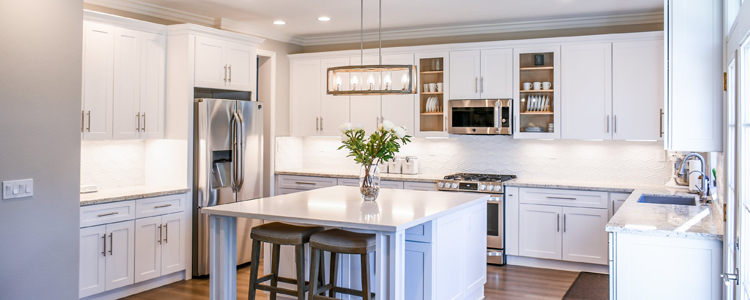 Raintree Forest
If you are looking for a neighborhood where you can live close to nature, but in the middle of the city, you might consider Raintree Forest. The subdivision consists of 221 all-brick custom-built homes on spacious lots with plenty of trees for privacy. The area has green spaces, a pool, tennis courts, playgrounds, a clubhouse, and plenty of walking trails. Schools are less than three miles from the area. There is an active HOA elected by the homeowners that keep the area in impeccable shape. For an oasis in the hustle and bustle, Raintree Forest is a great choice.
Stonehenge
For a neighborhood with an ideal location for commuters, Stonehenge is perfect. The subdivision is minutes away from Franklin Road and I-65 for easy access to downtown, Maryland Farms, and all of your shopping and dining needs. This well-established community has around 150 homes in three sections. Homes in section 3 have great views of Brentwood. The homes range from 1,600 to 5,000 square feet and are on ½ acre lots. The median sale price is $765,000 for a home with 3-5 bedrooms and 3-6 bathrooms. Stonehenge is great for families with 80 acres of common space, which includes tennis courts, playgrounds, and picnic areas. There is an active HOA that has many planned events for this close-knit community.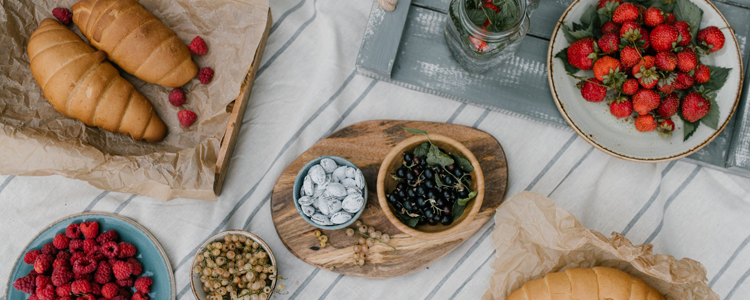 Belle Rive
Touted as one of the most established luxury neighborhoods in the Nashville area, Belle Rive is a very sought-after area. Built between 1979 and 1990, the homes are varied and unique. They average 5-6 bedrooms and 5 bathrooms with close to 6,000 square feet of living space. The home prices range from the low 500's to $1.5 million. Belle Rive feels like quiet country living, but you are close to everything the city has to offer. Nightlife, shopping, dining, and all types of entertainment are within a short drive. Those with school-age children benefit from the Williamson County Public Schools. Whether you choose Belle Rive II or The Highlands at Belle Rive, you will enjoy living in an attractive and secure community.
Derby Close Glen
Another highly sought-after neighborhood in Brentwood is Derby Close Glen. With 58 homes built in the 1980s and 1990s, this is a newer ultra-private community. It offers easy access to I-65, shopping, schools, parks, and more. There is a community pool and cabana, and the streets are great for a stroll or bike ride. The homes range from $700k to $1.5 million with 4 bedrooms, 3 bathrooms, and an average of 4,000 square feet on one-acre lots. No new homes are being built, so the neighborhood is stable. Derby Glen Close is wonderful for families and those that want a close-knit neighborhood with access to the best the city has to offer.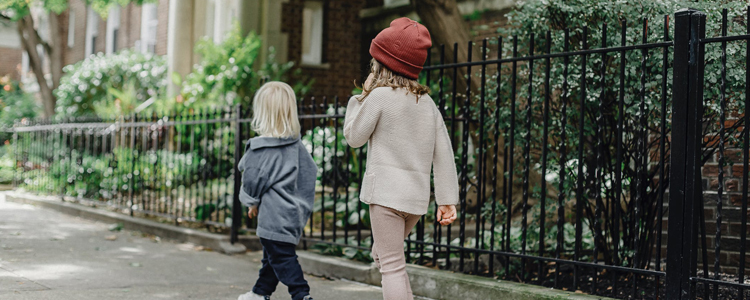 Southern Woods West
Three neighborhoods make up the Southern Woods West subdivision of Brentwood, TN. The largest is Courtside at Southern Woods with 256 homes in a wooded hillside area with mature trees and quiet cul-de-sacs. These are traditional homes with plenty of common areas. Shadow Creek consists of 145 homes and this area is the closest to the elementary school. There is a pool, tennis courts, and plenty of places for children to play. The homes are classic and traditional style. Courtside is the largest of the neighborhoods in this subdivision. Comprised of traditional all-brick homes, this area is designed with the family in mind. The community holds several events throughout the year, including a fall festival and Christmas party.
Carriage Hills
In the center of Williamson County lies a 128-home subdivision of premier homes. Less than two miles from the Cool Springs Galleria shopping center and less than one mile from the newer high school, Carriage Hills is in a desirable location. Kenrose Elementary, Woodland Middle School, and Ravenwood High School are all within five miles of the entrance to this community. Private schools are also close by. There is an active, volunteer homeowner's association that sponsors events such as a fall festival, annual neighborhood garage sale, game nights, and other social activities. The median price for homes in Carriage Hills is $895,000. Homes are around 1990 square feet with 4 bedrooms and 3 bathrooms. For a home in a country feel, but the amenities of living near the city, Carriage Hills is a place to check out.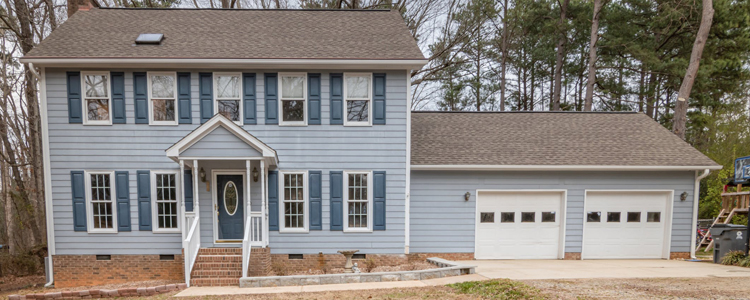 Whetstone
With homes ranging from 3,200 to over 5,500 square feet and a median sales price of just over $1 million, Whetstone is an impressive neighborhood. There are 141 homes in a variety of designs, each with beautifully landscaped yards, brick facades, and bright colors. Many homes in Brentwood are multi-story, but there are one-story options here as well. The homes have an average of 6 bedrooms and 4.5 bathrooms. There are sidewalks for safety and neighborhood walking and biking trails. Crockett Park is close by for relaxation. Local country clubs and golf courses offer an exclusive atmosphere. Cool Springs, Franklin, and downtown Brentwood are a short drive. The Williamson County School District serves the neighborhood with two elementary schools, a middle school, and Brentwood High School as options.
Hearthstone
Just when you thought you couldn't move into Brentwood for under $750,000, let's talk about a little gem called Hearthstone. An older neighborhood, homes in this area are a little smaller at around 2500 square feet and have 3-4 bedrooms and 3 bathrooms. The average sales price is $530,000, and the homeowner's dues are quite reasonable. What you give up in expansiveness and luxury, you gain in quiet cul-de-sacs, a safe neighborhood, and a wonderful sense of community. Hearthstone has a great location near shopping, restaurants, and more. I-65 is less than 2 miles away if your destination is downtown Nashville or south to Franklin. For affordable homes in the heart of Brentwood, Hearthstone is a great choice.
This is just a taste of the over 100 neighborhoods in the city of Brentwood. The city is one of the most desirable suburbs in Nashville. The famous, executives, business owners, and others make their homes among the green trees and lush areas of the South suburb. Just a hop on the highway and you are in Music City for work, a night on the town, dinner at a gourmet restaurant, or a show at the Grand Ole 'Opry. In Brentwood, you might also count a country or sports star as your neighbor!
Matt & his team have been serving Nashville and Middle Tennessee for over 10 years now. Matt and his team know what it takes to succeed in real estate! His ideas have been proven effective and have contributed to helping over 500 families in the greater Nashville area buy and sell their homes. The Matt Ward Group strives to provide you with the latest tools, knowledge, and advice about real estate in Middle Tennessee.
Homes For Sale in Brentwood, TN