Bethpage, TN Homes for Sale
Bethpage, TN Homes for Sale
October 3, 2023
Nestled within the verdant landscapes of Tennessee lies the charming town of Bethpage. A harmonious blend of Southern hospitality, scenic beauty, and a rich cultural heritage, Bethpage offers a unique backdrop for those looking to call it home. Whether you're drawn to the tranquility of rural life, the allure of historical sites, or the tight-knit community vibes, Bethpage has something for everyone.
Finding a home in Bethpage is more than just a real estate transaction; it's about discovering a place where your heart feels at ease, and your soul feels rooted. The town's diverse range of properties, from vintage farmhouses to contemporary homes, offers potential homeowners an array of choices to match their lifestyles and aspirations.
As you contemplate this exciting chapter of moving and settling in Bethpage, here's an introductory guide to help you navigate the journey of finding the perfect home in this enchanting Tennessee haven.
Housing Market
Bethpage, TN, is a place where history meets modernity when it comes to its housing market. Many of the homes here proudly wear their history, with restored antebellum properties and charming farmhouses dotting the landscape. These homes often boast expansive lots, with plenty of land surrounding them, offering homeowners a serene retreat from the hustle and bustle of city life. The town's commitment to preserving its historical charm ensures that these vintage properties retain their authentic beauty while often hiding modern updates within.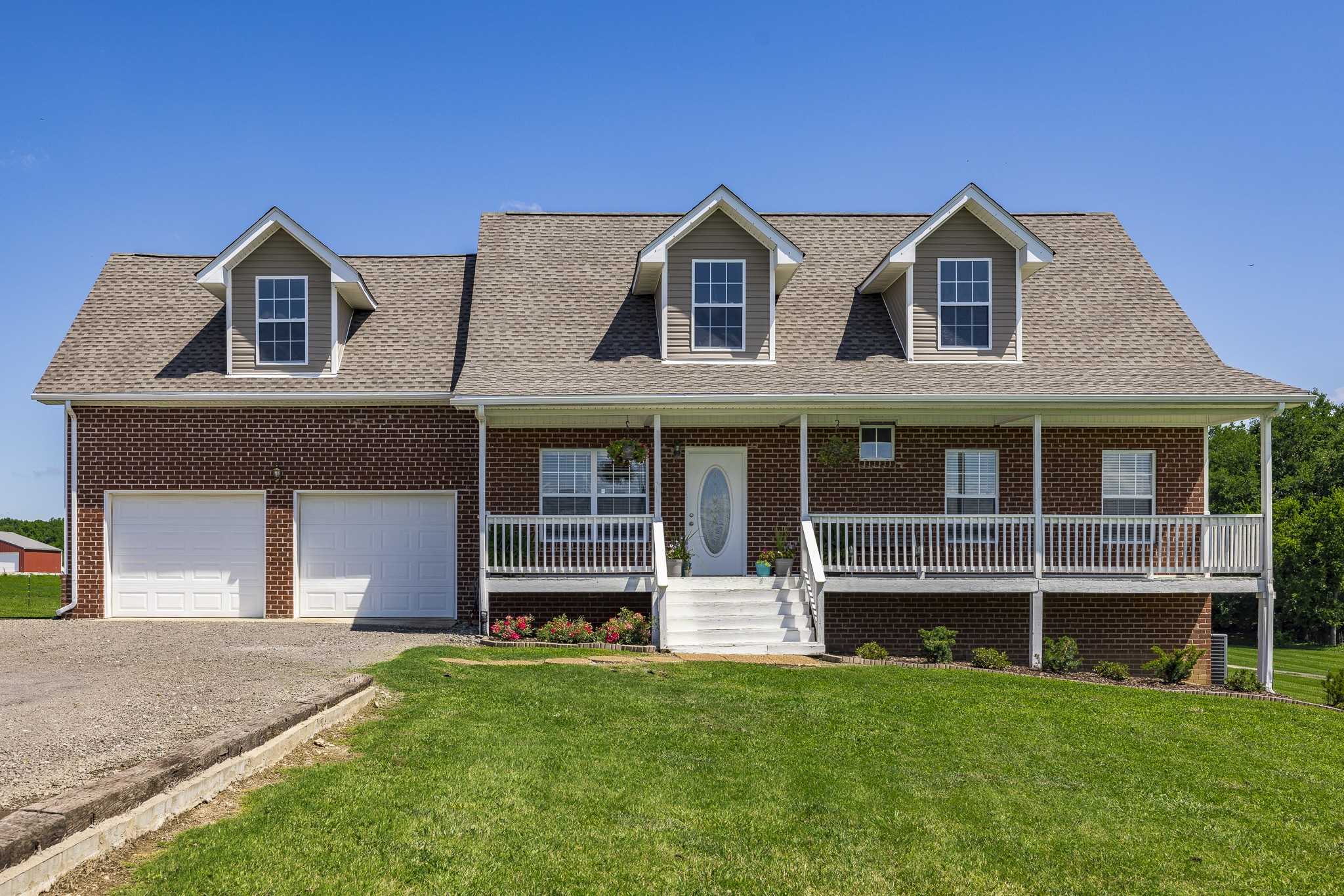 Simultaneously, the real estate market in Bethpage is not solely anchored in the past. Over the years, there has been a surge in newer developments that cater to contemporary tastes. These newer properties, whether they're single-family homes or townhouses, come equipped with the latest amenities. They offer a harmonious blend of Bethpage's rural serenity with the conveniences of modern living.
One of the delightful quirks of the Bethpage housing market is its affordability. Compared to some of the bigger cities and bustling towns, Bethpage provides a more budget-friendly alternative without compromising on beauty or quality of life. This affordability has drawn many young families and retirees alike, each looking for their slice of peaceful Tennessee paradise.
The community fabric of Bethpage also plays a significant role in its housing appeal. Neighbors know each other, and there's a palpable sense of community. So, whether you're purchasing a historic home with a story to tell or a newly built property with all the modern bells and whistles, the real charm of Bethpage lies in the warmth of its people and the sense of belonging they foster.
Nearby Cities
Adjacent to the quaint charm of Bethpage, several top cities have carved out their unique spaces in Tennessee's tapestry, each with its distinct housing market, lifestyle, and attributes.
Gallatin is a standout, known for its vibrant downtown area and a mix of historical and contemporary homes. Gallatin's housing market has been gaining traction over the years, especially with those who seek proximity to Nashville without the city's relentless pace. The Old Hickory Lake's presence gives many properties in Gallatin a waterside allure, making them especially sought after for those who love scenic views and water activities.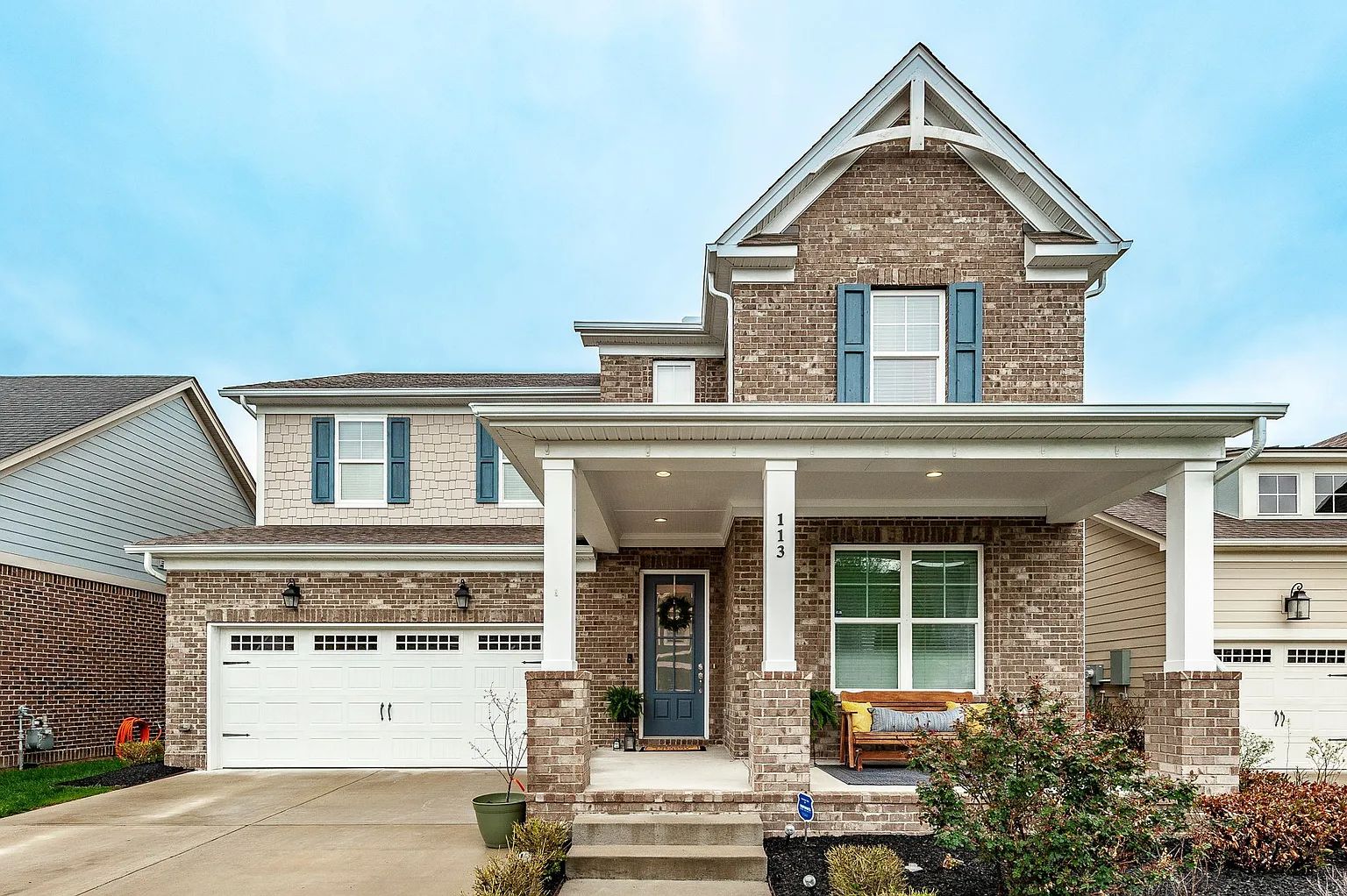 Hendersonville, fondly referred to as the "City by the Lake," offers a mix of suburban comfort and a touch of the great outdoors. Housing in Hendersonville ranges from sprawling lakefront properties to cozy suburban neighborhoods. The lifestyle here leans toward relaxed, with numerous parks, marinas, and green spaces, allowing residents to bask in nature's beauty while enjoying modern conveniences.
Portland, on the other hand, is known for its Strawberry Festival and its proud agricultural heritage. The housing market here is diverse, with many properties boasting vast tracts of land, making it a haven for those wanting to dabble in farming or simply enjoy a sizable backyard. The city's rural charm doesn't mean it lags in amenities, though. Portland offers a blend of small-town charm with modern conveniences, making it a unique blend of the old and the new.
White House, with its strategic location between Nashville and Bowling Green, KY, offers a blend of rural and suburban vibes. The housing market here leans more towards modern single-family homes, catering to families and professionals who appreciate its convenient locale and peaceful environment. The lifestyle in White House is community-focused, with regular events, parks, and recreational facilities fostering a tight-knit community spirit.
Collectively, these cities, each adjacent to Bethpage, paint a vivid picture of Tennessee's diverse housing and lifestyle options. From lakeside luxuries to pastoral paradises, there's a place for every dream and every dreamer in this region.
Top Neighborhoods
Bethpage, with its serene backdrop and welcoming atmosphere, houses several neighborhoods that are favorites among residents and newcomers alike.
One such neighborhood is the tranquil area around Dry Fork Creek. Homes here often sit on spacious plots, offering homeowners a generous piece of the picturesque Tennessee countryside. This part of Bethpage is particularly appealing to those who cherish outdoor activities, with Dry Fork Creek's meandering waters being a constant lure for anglers, kayakers, and nature enthusiasts.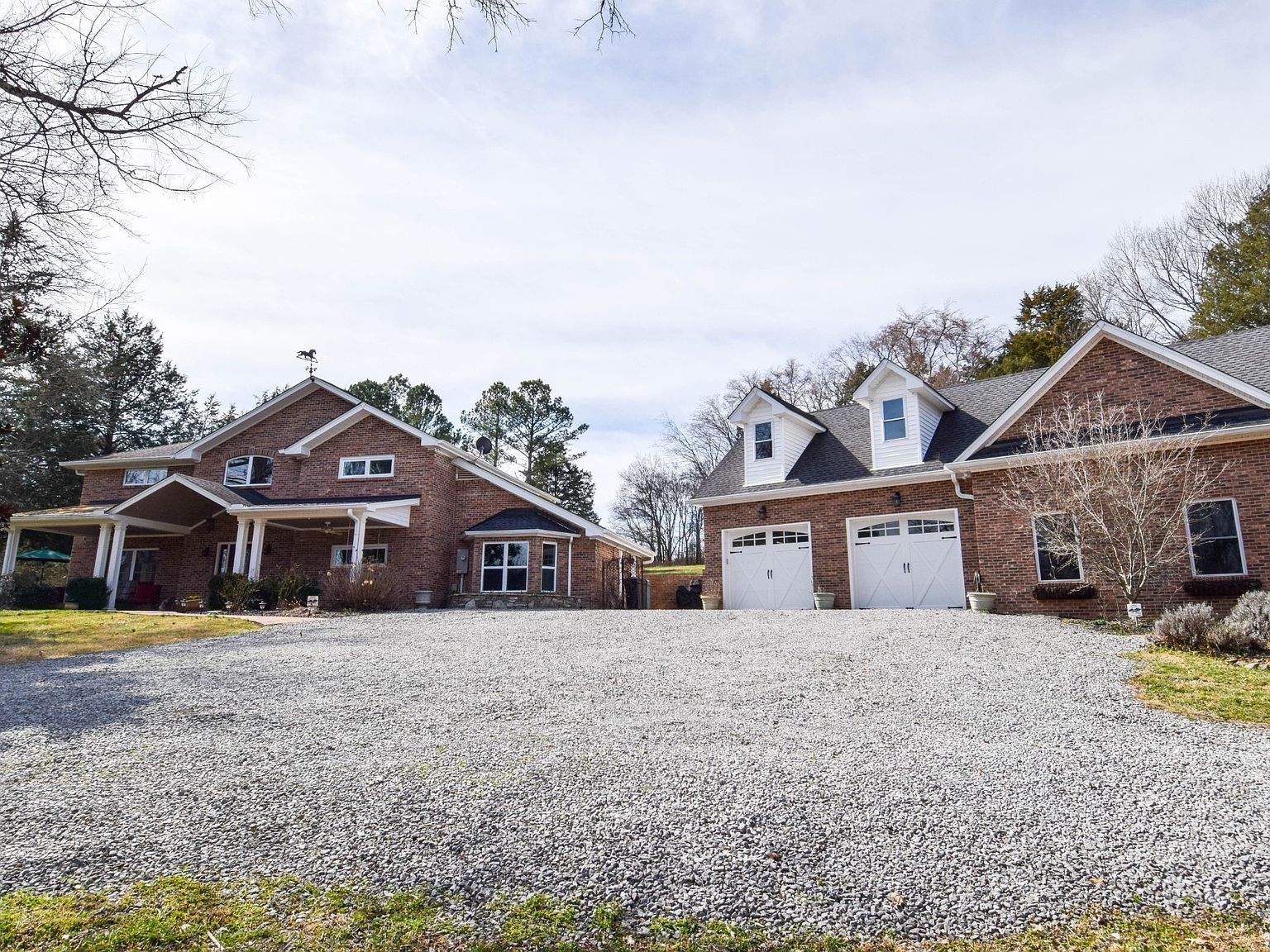 Then there's the historic heart of Bethpage, where old-world charm is alive and well. The residences here often showcase architecture reminiscent of yesteryears, exuding a unique character that's hard to find in newer, more urbanized areas. The tree-lined streets and the occasional horse-drawn carriage give residents a delightful taste of a bygone era while still enjoying all modern conveniences.
Bethpage's southern outskirts offer a more modern suburban feel. With newer developments and a range of housing styles, this neighborhood is a hit among families and young professionals alike. Its strategic location, offering a balance between pastoral serenity and easy access to amenities, adds to its growing appeal.
Lastly, the areas surrounding Oak Grove Road stand out for their blend of sprawling farmhouses and contemporary homes. With a mix of long-standing families and new residents, it's a melting pot of traditions and cultures. The expansive landscapes, rolling fields, and the occasional sightings of wildlife make it an oasis for those wanting to escape the urban hustle.
Each of these neighborhoods in Bethpage, while unique in its own right, offers a promise of a life surrounded by nature, history, and a genuine sense of community. Whether one is drawn to the whispers of history, the allure of the countryside, or the comfort of suburban living, Bethpage's neighborhoods beckon with open arms.
Top Condos & Townhomes
While Bethpage, TN, primarily leans toward single-family homes, highlighting its countryside allure, there has been a gradual rise in more condensed housing options like condos and townhomes. These communities blend the convenience of urban living with the characteristic charm of Bethpage.
One such community is the Bethpage Village Estates. Located not far from the town center, this development offers modern townhomes with a touch of Southern architecture. Its residents often rave about the blend of community living and privacy, with green spaces interspersed between properties and shared amenities like a pool and clubhouse.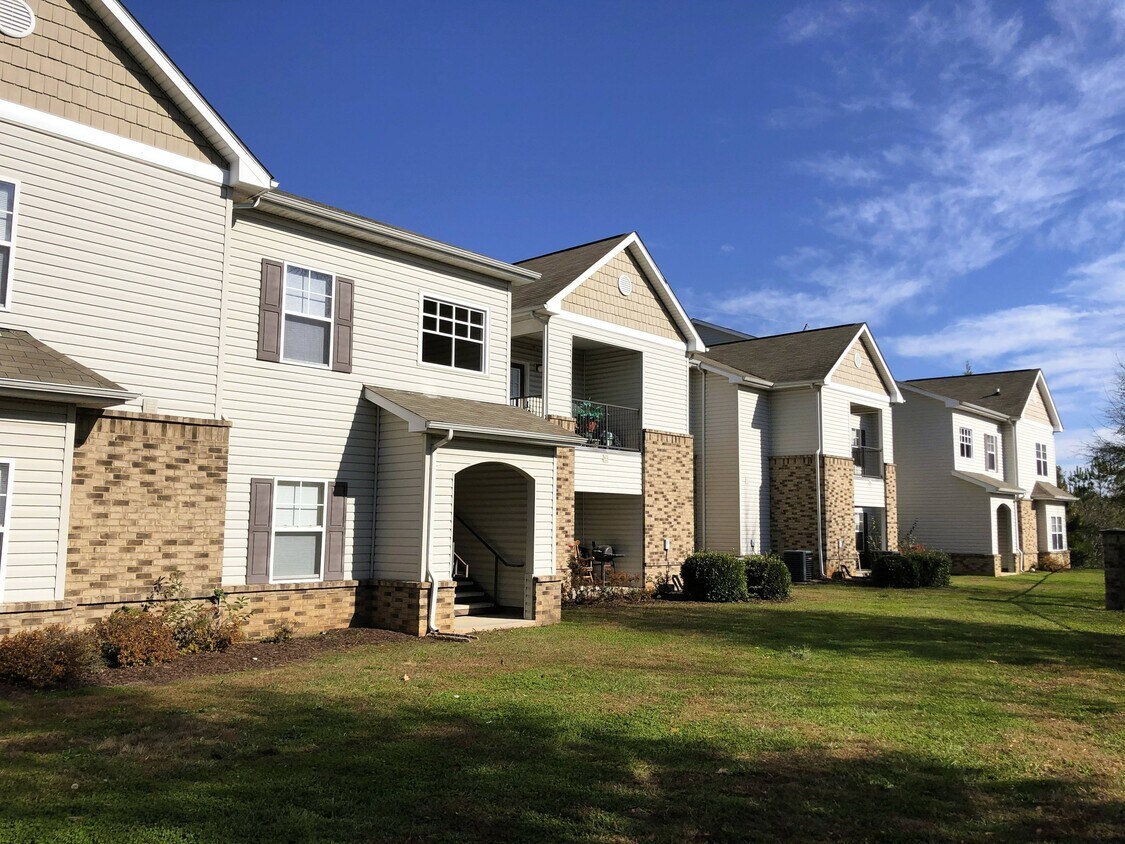 Then there's Creekside Haven, a condo community that has been designed with nature enthusiasts in mind. Nestled by one of Bethpage's serene creeks, many of the units offer water views and easy access to walking trails. The contemporary interiors contrast beautifully with the more rustic surroundings, making it a favored choice among young professionals and retirees alike.
Whispering Pines, while a smaller community, stands out for its focus on luxury. The townhomes here are spacious, with high-end finishes and private patios. What residents love most about Whispering Pines is its location – it's tucked away enough to offer peace and quiet, yet close enough to the main roadways for easy commutes and quick trips to local attractions.
Lastly, there's Parkview Residences, aptly named for its proximity to one of Bethpage's local parks. This community has been designed with families in mind. The townhomes are spacious, and shared amenities include playgrounds, a community center, and well-maintained gardens. Its central location also means schools, shops, and eateries are just a short walk or drive away.
While the condo and townhome communities in Bethpage might not be as expansive as in larger cities, they offer a delightful blend of community living, modern amenities, and a touch of the town's inherent charm. For those who prefer a low-maintenance lifestyle without compromising on the Bethpage experience, these communities present compelling options.
Cost of Living
When it comes to the cost of living, Bethpage, TN, offers a refreshing respite compared to many metro cities in the USA. Nestled within Tennessee's lush landscapes, Bethpage presents an appealing financial picture for many seeking a more balanced lifestyle, both in terms of finances and quality of life.
For starters, housing costs in Bethpage are noticeably lower than what you'd find in major metropolitan areas like New York, Los Angeles, or even Nashville. While in these cities, a modest apartment or home can eat up a significant chunk of one's income, in Bethpage, one can secure a spacious property, often with a yard, for a fraction of the cost. This affordability doesn't mean compromise; the homes here exude charm, quality, and a sense of community often absent in crowded urban settings.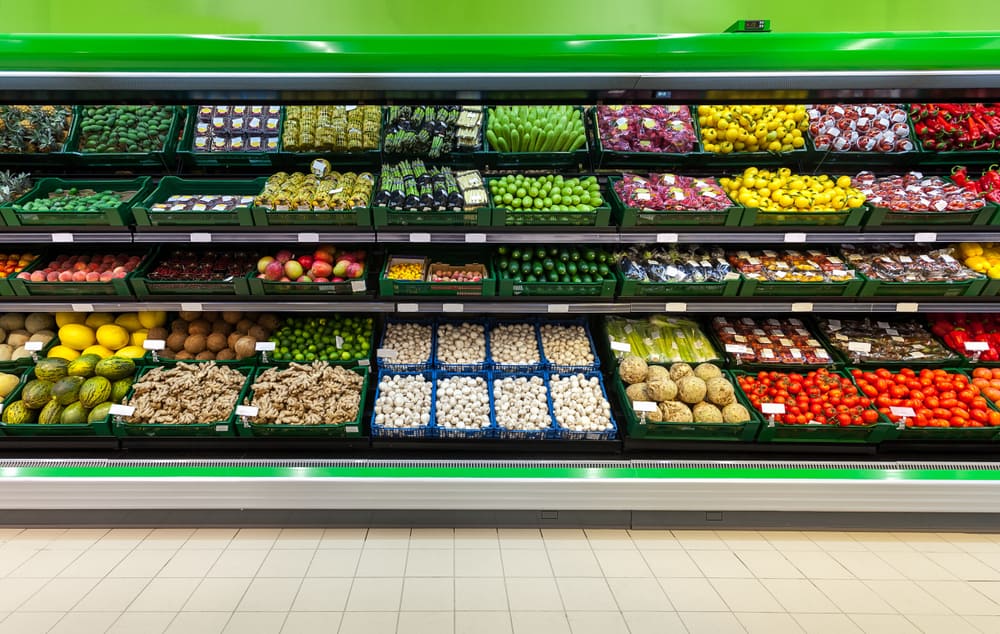 Beyond housing, everyday expenses such as groceries, utilities, and transportation also tend to be lower in Bethpage. For instance, while dining out in a big city might be reserved for special occasions given the high costs, in Bethpage, residents find it more feasible to enjoy local eateries more frequently without breaking the bank.
Another aspect worth noting is transportation. In major cities, while public transit is more developed, it's often accompanied by high costs and the hustle of daily commutes. In contrast, Bethpage, with its more laid-back vibe and reduced traffic congestion, offers a smoother, more affordable commuting experience.
However, it's not all about numbers. The value derived from living in Bethpage goes beyond mere dollars and cents. The sense of community, the slower pace of life, the abundance of nature, and the genuine warmth of neighbors are intangible aspects that, while not directly reflected in cost-of-living indexes, contribute significantly to a richer quality of life.
In sum, while metropolitan cities undoubtedly have their allure with a vast array of opportunities and amenities, Bethpage stands as a testament to the fact that a fulfilling life doesn't always come with a hefty price tag.
Restaurants and Dining
In the heart of Bethpage, TN, the dining scene is as comforting and welcoming as its residents. While the town may not boast the vast culinary diversity of a sprawling metropolis, its eateries have a unique charm that captures the essence of Southern hospitality.
A popular spot among locals is Mama Lou's Kitchen. This family-run establishment has been serving the community for years, offering a menu laden with home-cooked Southern staples. Think fried chicken, collard greens, and mouth-watering cornbread. Mama Lou's isn't just known for its food; the conversations and stories exchanged here are as nourishing as the meals.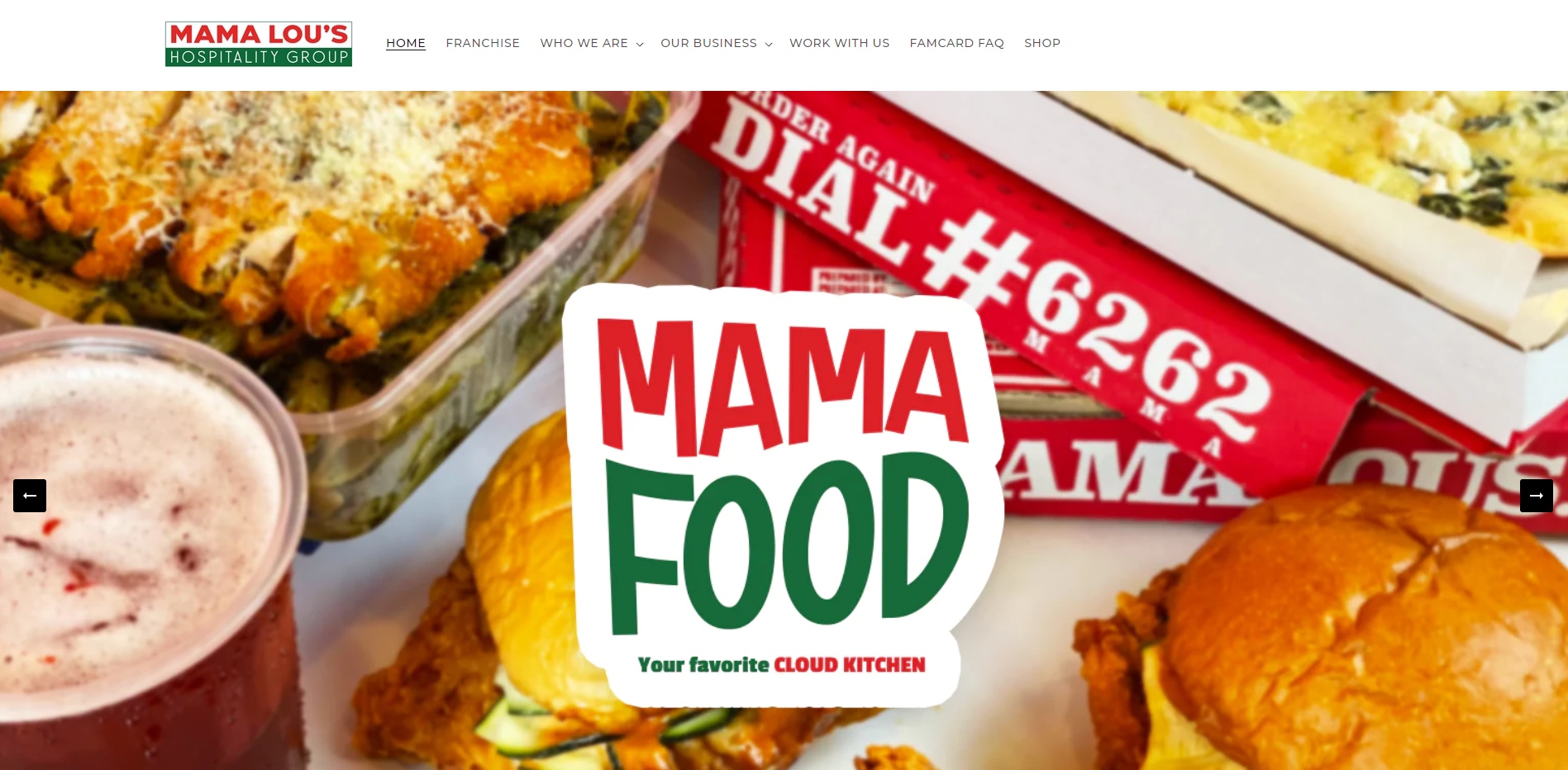 Then there's The Bethpage Bistro, which brings a slightly modern twist to traditional flavors. Located in a renovated historic home, its cozy interiors and patio seating make it a favorite for both casual lunches and evening dates. The Bistro prides itself on using locally-sourced ingredients, ensuring freshness in every bite. Their farm-to-table salads and gourmet sandwiches have earned them quite a reputation.
For those in the mood for some Italian flair, Giuseppe's Trattoria offers a slice of Italy in the heart of Tennessee. From classic spaghetti carbonara to wood-fired pizzas, the aromas wafting from Giuseppe's kitchen are irresistible. The eatery, with its checkered tablecloths and rustic ambiance, makes you feel like you've stepped into a cozy corner of Rome.
No description of Bethpage's dining scene would be complete without mentioning The Creek Café. Situated by a gentle creek, this café offers the perfect spot for a tranquil breakfast or brunch. Their pancakes, with a drizzle of Tennessee maple syrup and a side of fresh berries, are the talk of the town. The ambiance, with nature's serenade in the background, makes every meal here a memorable experience.
Bethpage, in its essence, offers a dining scene that's a mirror reflection of the town itself - unpretentious, warm, and deeply rooted in community and tradition. Each eatery, in its own unique way, serves not just food but memories and moments to cherish.
Shopping and Entertainment
When it comes to entertainment and shopping, Bethpage, TN, offers a unique blend of small-town charm and contemporary conveniences. While it might not have the neon glitz of larger cities, Bethpage provides its residents and visitors with a quaint yet engaging set of options.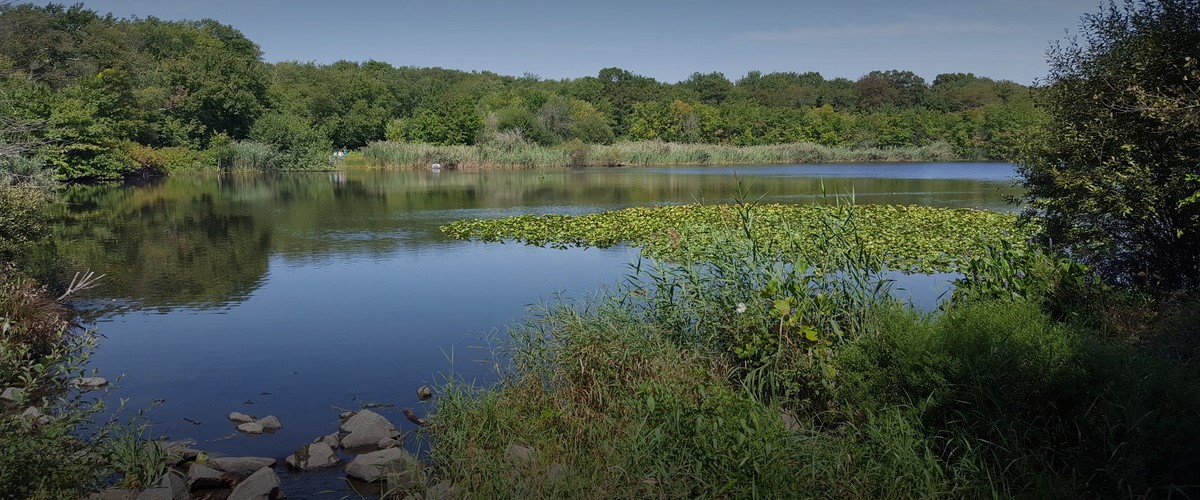 For those who enjoy soaking up local history and culture, the Bethpage Museum is a treasure trove. This modest establishment, with its rotating exhibits, offers a glimpse into the town's past, from its early settlers to its evolution over the years. Local events, often held in the town square, range from craft fairs to community picnics, where live music and dance performances turn the evening into a delightful social gathering.
Nature enthusiasts can look forward to the Bethpage Nature Park. With its well-maintained trails, bird-watching spots, and picnic areas, it's a favorite for families, couples, and solo explorers alike. During weekends, the park often becomes an entertainment hub, hosting outdoor movie nights or theater performances under the starlit Tennessee sky.
As for shopping, Bethpage has a charm all its own. While you won't find sprawling malls, the town's Main Street is lined with boutiques, antique shops, and locally-owned stores. Each store offers a personal touch, be it in the form of handcrafted goods, vintage finds, or artisanal products. And let's not forget the farmers' market, where local producers come together to offer fresh produce, baked goods, and hand-made crafts. It's not just a shopping experience; it's a chance to connect with the community and its rich tapestry of stories and traditions.
While Bethpage may not have the bustling entertainment and shopping districts characteristic of urban centers, what it offers is an intimate, community-driven experience. Here, entertainment isn't just about spectacles and shopping isn't just about transactions. It's about connection, tradition, and celebrating the simple joys of life.
Parks and Nature
Bethpage, TN, nestled in the heart of Tennessee's scenic landscapes, offers its residents and visitors a refreshing escape into nature's embrace. The town and its surroundings boast a variety of parks and natural spots, each providing a unique avenue to appreciate the beauty of the great outdoors.
One of the most beloved spots in Bethpage is the serene Dry Fork Creek Park. As the name suggests, the park is built around the winding Dry Fork Creek, which acts as a peaceful backdrop for a variety of activities. Whether you're an angler looking for a quiet fishing spot or a family in search of a picnic area, this park provides ample space and opportunities. Its trails, meandering along the water's edge and through woodland areas, are popular among joggers and birdwatchers alike.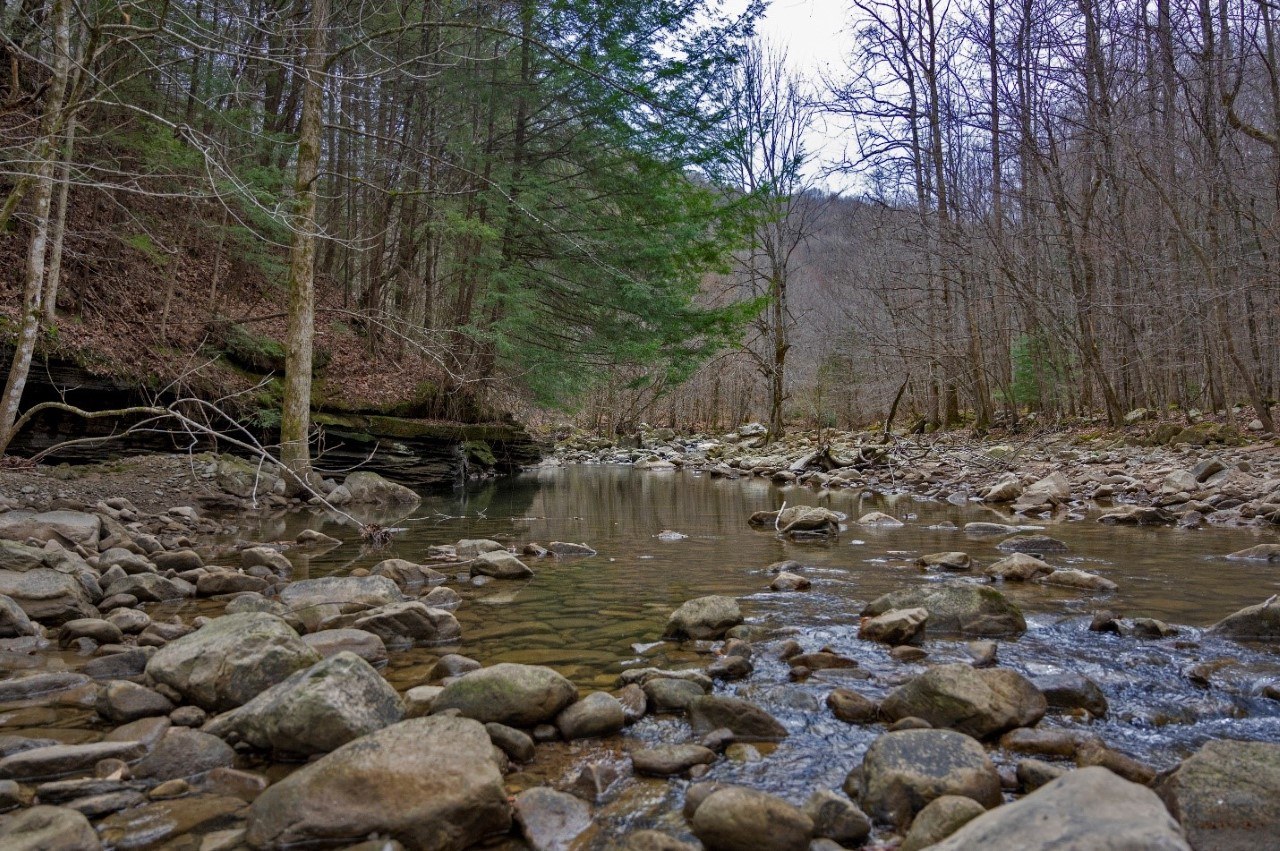 Not far from the town center lies the expansive Bethpage Greenbelt, a haven for those who seek a deeper connection with nature. This area boasts miles of trails, varying in difficulty, making it a favored spot for hikers of all levels. The dense canopy of trees provides a refreshing shade during the warmer months, and in fall, the Greenbelt is a riot of colors as the leaves change their hues.
For those with children, Maplewood Park is a delightful destination. Beyond its lush green spaces perfect for games and relaxation, the park also features a well-maintained playground. On weekends, it's common to find families gathering here, with children's laughter echoing amidst the rustling leaves.
And then there's the Whispering Pines Nature Reserve, aptly named for the way the pine trees seem to whisper secrets as the wind rustles through them. This reserve is a bit of a hidden gem, with its undulating terrains, serene ponds, and occasional wildlife sightings. It's a place where one can truly disconnect and immerse themselves in the tranquillity that nature offers.
Bethpage's parks and nature spots are more than just patches of green on a map; they're the town's lungs and soul. They offer residents and visitors a chance to step back, breathe deep, and find moments of peace in today's fast-paced world. Whether you're an avid nature enthusiast or just someone looking for a quiet spot to read a book, Bethpage's natural offerings cater to every whim and fancy.
Business and Industry
Bethpage, TN, while embracing its bucolic charm, is also home to a variety of businesses and industries that form the backbone of its local economy. Delving into the town's economic tapestry, one can see a mix of tradition and modern enterprise seamlessly woven together.
A significant component of Bethpage's industrial identity is rooted in agriculture. With the vast expanses of fertile lands surrounding the town, farming has been an enduring pursuit for many families. From expansive cattle ranches to quaint family-owned vegetable farms, agriculture remains a stalwart of Bethpage's economic life. The town's farmers' markets, where these local producers showcase their fresh produce and artisanal products, serve as weekly testaments to the region's agricultural prowess.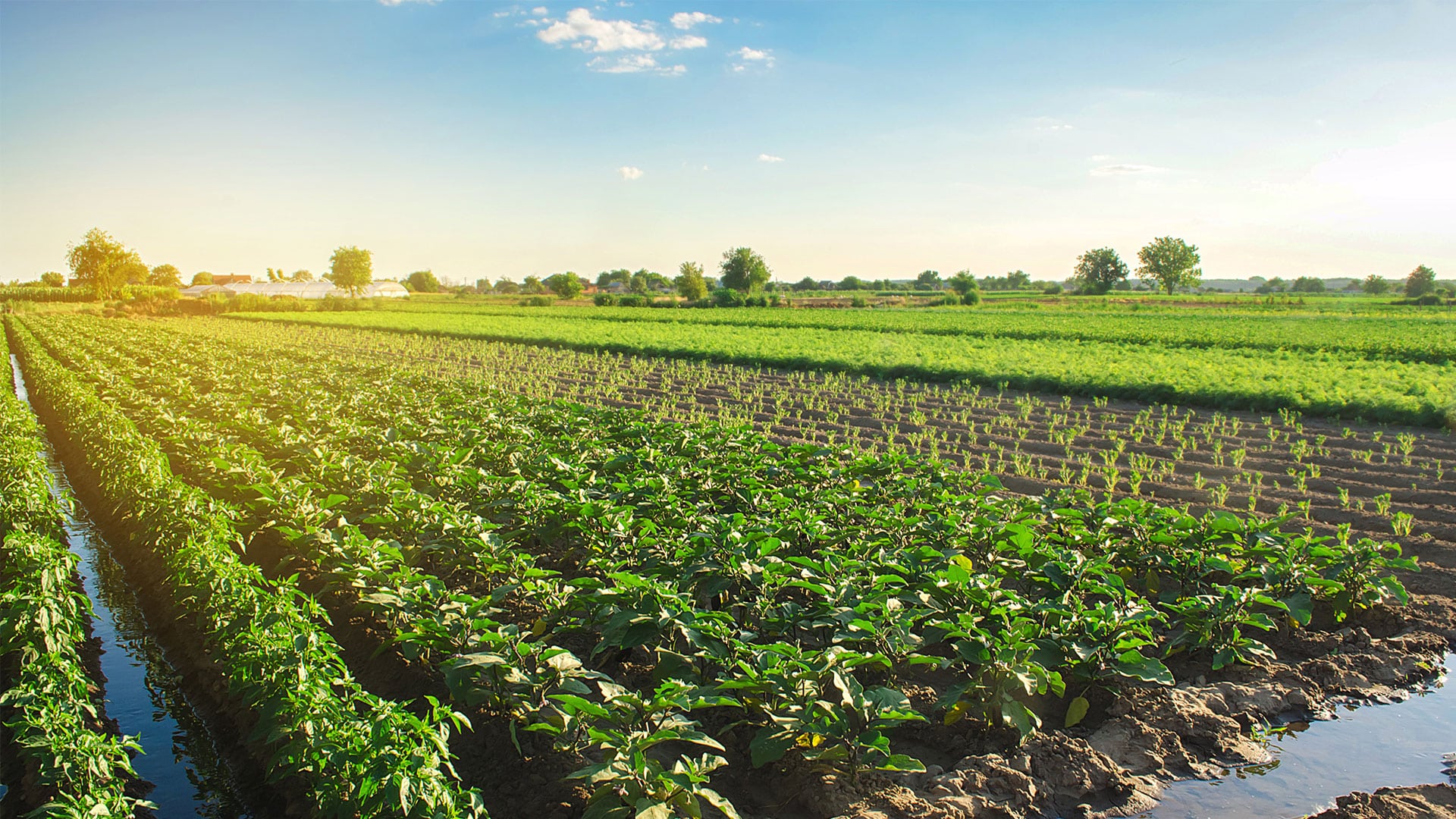 In recent years, Bethpage has seen a surge in small-scale manufacturing units, especially catering to artisanal and handcrafted goods. Whether it's woodworking shops creating bespoke furniture or boutique textile units focusing on handmade linens, these businesses reflect the town's commitment to craftsmanship and quality.
Tourism, spurred by Bethpage's natural beauty and historical significance, has also become an important industry. Bed-and-breakfast establishments, local tour operators, and recreational outfitters have popped up, catering to the influx of visitors drawn to the town's charm and natural offerings.
Additionally, with the evolving digital age, there's a growing community of entrepreneurs and freelancers in Bethpage, spanning fields from tech consultancy to digital content creation. The local co-working spaces and business centers bear witness to this new wave of professionals who've chosen the tranquillity of Bethpage over bustling metropolitan areas, merging modern work lifestyles with a slower-paced living environment.
While Bethpage might not be the hub of large multinational corporations, its business landscape is vibrant, diverse, and grounded in community values. The synergy of traditional industries with burgeoning new sectors paints a picture of a town that respects its roots while eagerly looking toward the future.
Airport and Transportation
When it comes to connectivity and transportation, Bethpage, TN, is strategically positioned, offering a blend of local convenience and access to broader travel networks. While the town itself embodies the peace and tranquility of rural living, getting to larger hubs or catching a flight isn't a day-long endeavor, making it attractive for both residents and visitors.
Nashville International Airport (BNA) is the closest major airport to Bethpage. Located in Nashville, it's just a drive away, often taking a little over an hour depending on traffic conditions. This proximity is particularly advantageous for business travelers, vacationers, or even locals looking for a quick weekend getaway. BNA offers flights to numerous domestic and international destinations, ensuring Bethpage residents aren't too far removed from the wider world.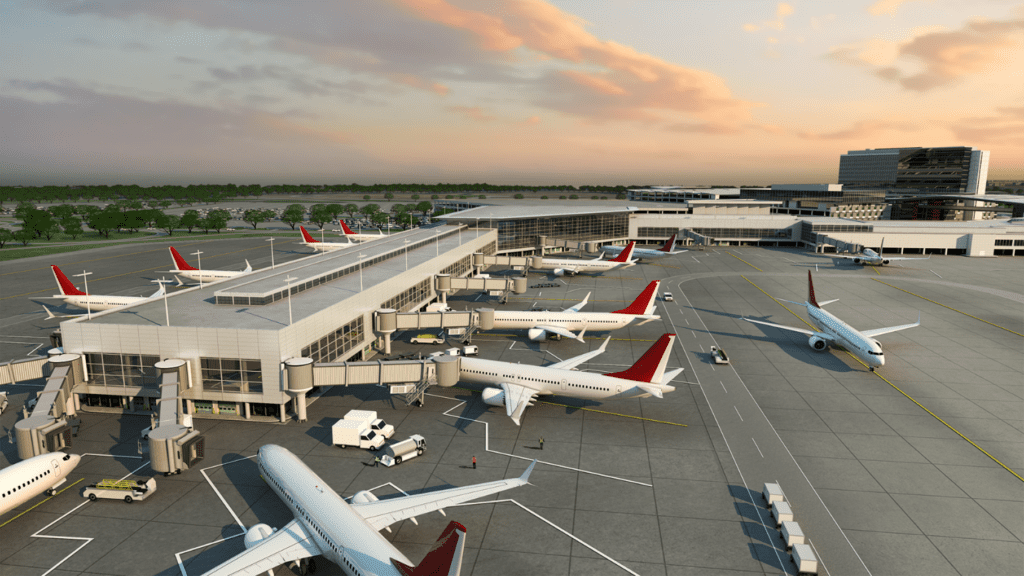 Closer to home, public transportation is more modest, reflecting the town's size and pace. While there isn't a dense network of buses or trains as you might find in larger cities, there are localized transport services, primarily bus routes, that connect Bethpage to surrounding towns and areas of interest. These services are particularly handy for those who prefer not to drive or are looking for a more eco-friendly commuting option.
Moreover, the community often collaborates in carpooling efforts, especially for commutes to nearby cities or popular destinations. The sense of community in Bethpage is strong, and it's not uncommon for neighbors to offer rides or share travel plans to make the journey more enjoyable and efficient.
For those seeking more traditional public transportation experiences, the closer metropolitan areas offer broader options, from expansive bus networks to train services. But for many in Bethpage, the local options, combined with the occasional drive to Nashville or other nearby cities, strike the perfect balance between connectivity and the calm of country living.
Weather
It's like a dance of the seasons, each bringing its own charm and mood to this picturesque town. The gentle rhythms of nature here mean residents and visitors alike get to experience the full spectrum of Tennessee's varied climate.
Spring is a particularly enchanting time in Bethpage. As the chill of winter dissipates, the town awakens in a burst of color, with blooming dogwoods and azaleas painting the landscape in hues of pink, white, and purple. The air carries a fresh scent, and there's a palpable sense of renewal. It's the perfect time for leisurely walks, garden tending, or simply sitting on a porch, taking in the rejuvenating ambiance.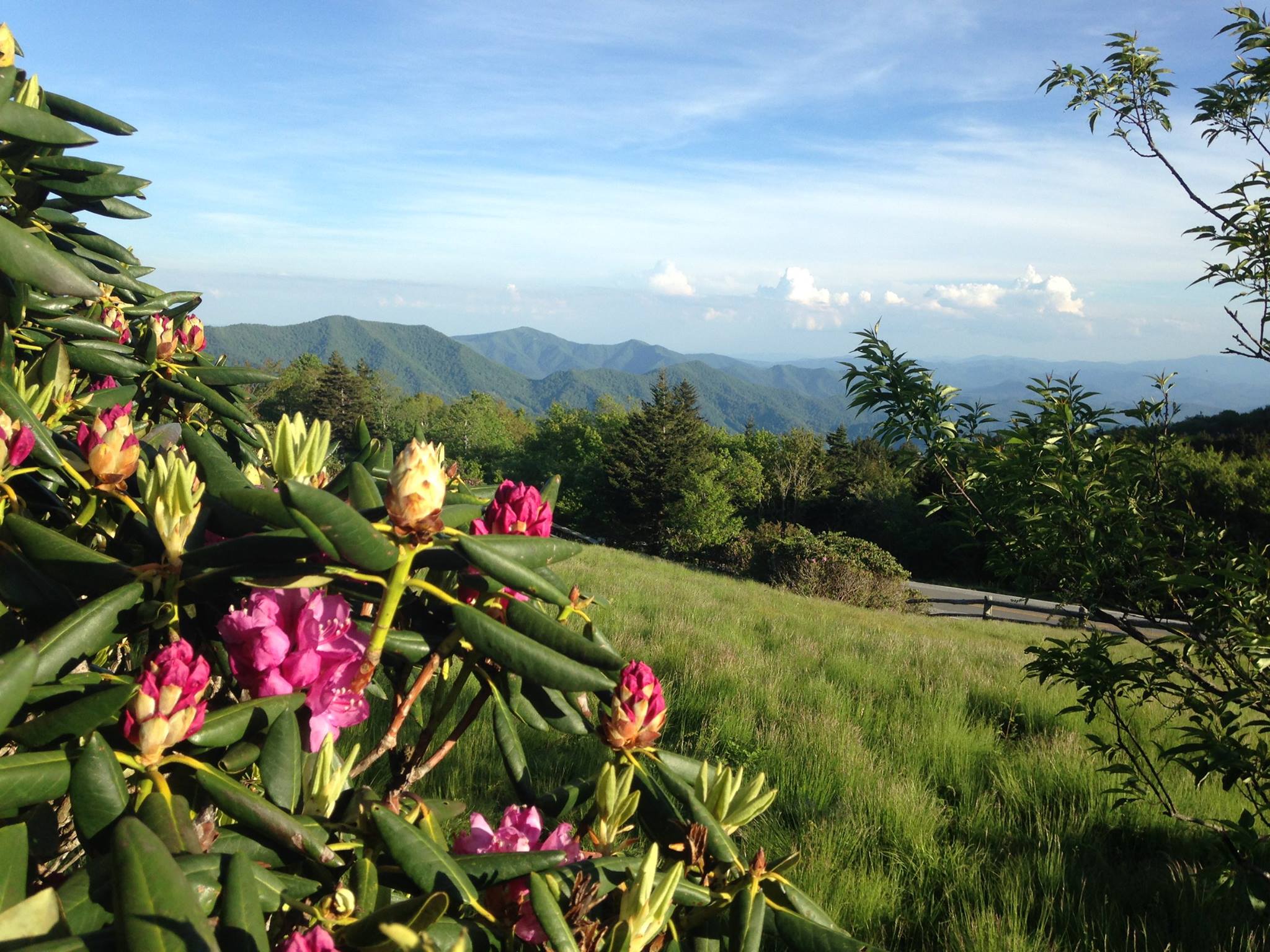 Then comes summer, warm and lively. Daytime temperatures can rise, prompting many to seek refuge in the cool interiors of homes or shady spots under trees. But the evenings? They're a delight. As the sun sets, casting a golden hue, folks often gather for barbecues, music sessions, or just relaxed chats under the starry sky. It's a season of community, of coming together, and celebrating the simple joys.
Fall in Bethpage is nothing short of poetic. The trees don a palette of amber, gold, and crimson, turning the town into a living canvas. There's a crispness in the air, and the sound of fallen leaves crunching underfoot becomes the soundtrack of daily life. This is the time for harvest festivals, cozy sweater outings, and hot apple cider shared among friends.
Winter, while often milder than in the northern states, brings its own serene beauty. Occasional snowfall drapes the town in a soft white blanket, lending a hushed calm to the surroundings. Residents take to indoor comforts, with fireplaces crackling and the aroma of baked goods wafting through homes. It's a time for reflection, for gratitude, and for looking forward to the cycle of seasons starting anew.
In Bethpage, the weather isn't just a backdrop; it's an integral part of life, shaping routines, celebrations, and moments both big and small. Each season, with its distinctive beauty and character, ensures that life here never feels monotonous. Instead, it's a continuous journey of discovery, guided by the ever-changing moods of Mother Nature.
Private and Public Schools
Education in Bethpage, TN, is a reflection of the town's commitment to community growth and the future of its younger residents. Both private and public schools in the area work diligently to provide an environment conducive to holistic learning, adapting to the needs and aspirations of their students.
The public schools in Bethpage are part of a larger district that serves the region. These institutions are deeply rooted in the community, often becoming centers for various local events and activities. Teachers, many of whom might even be Bethpage natives, bring a unique blend of professional expertise and local insight to the classroom. The schools emphasize a well-rounded curriculum, combining traditional academic subjects with arts, sports, and extracurricular activities. Parents often remark about the supportive environment these schools foster, where each student is encouraged to reach their potential.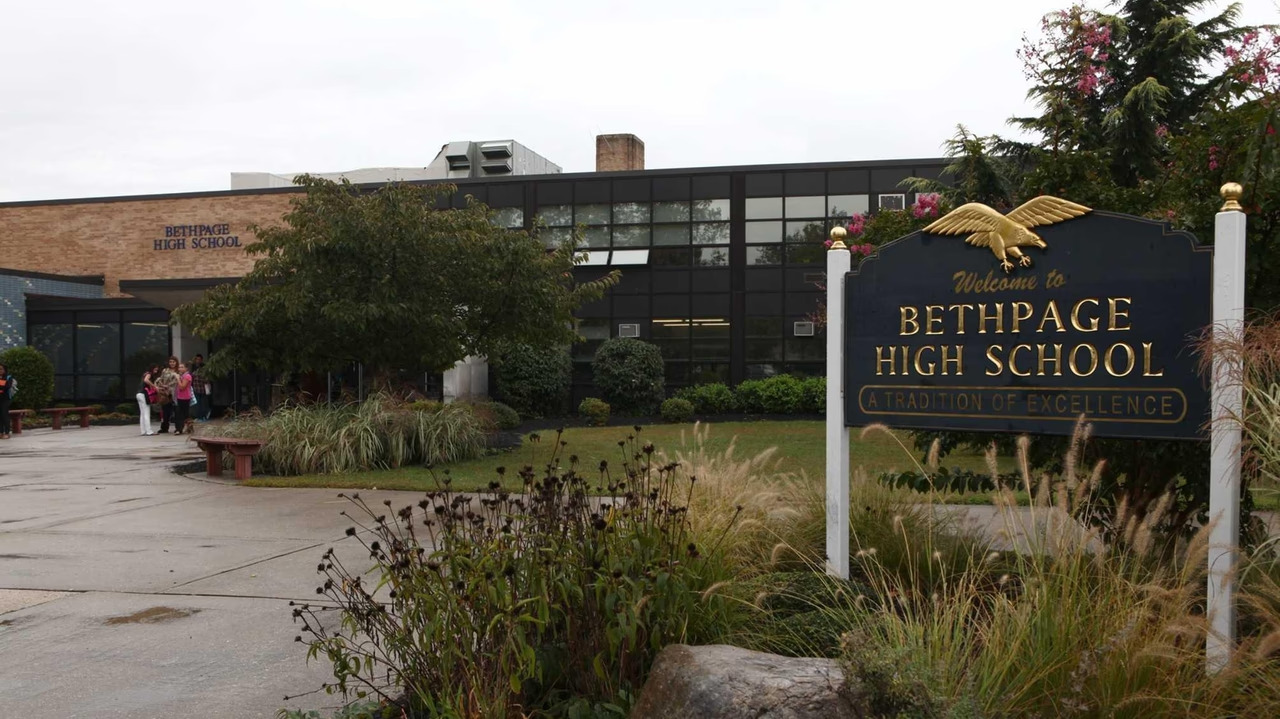 On the other hand, the private schools in and around Bethpage offer an alternative for families seeking a different educational approach or environment. These institutions, while diverse in their ethos and curriculum, share a commitment to personalized attention. With smaller class sizes, students in private schools often benefit from more individualized learning experiences. Some of these schools might have a religious affiliation, integrating faith-based teachings with academic instruction. Others might emphasize particular pedagogical approaches, such as Montessori or Waldorf, catering to families who prefer these educational philosophies.
Beyond the classroom, both private and public schools in Bethpage actively engage with the community. Whether it's through service projects, local field trips, or participation in town events, students are constantly reminded of their roles as active community members. This synergy between schools and the broader Bethpage community ensures that education here isn't just about textbooks and exams; it's about preparing young individuals for a life of active, informed, and compassionate citizenship.
History
The history of Bethpage, TN, is a rich tapestry woven with tales of early settlers, agricultural pursuits, and a community that thrived through the tides of time. Nestled in the scenic landscapes of Tennessee, Bethpage's origins can be traced back to the early 19th century, making it one of the older settlements in the region.
The town's unique name is believed to have biblical roots, echoing the spirit of faith and community that drove many of its early residents. These pioneers, predominantly of European descent, found the fertile lands of Bethpage ideal for farming. Over time, agriculture became the backbone of the local economy, with vast tracts of land dedicated to crops and livestock.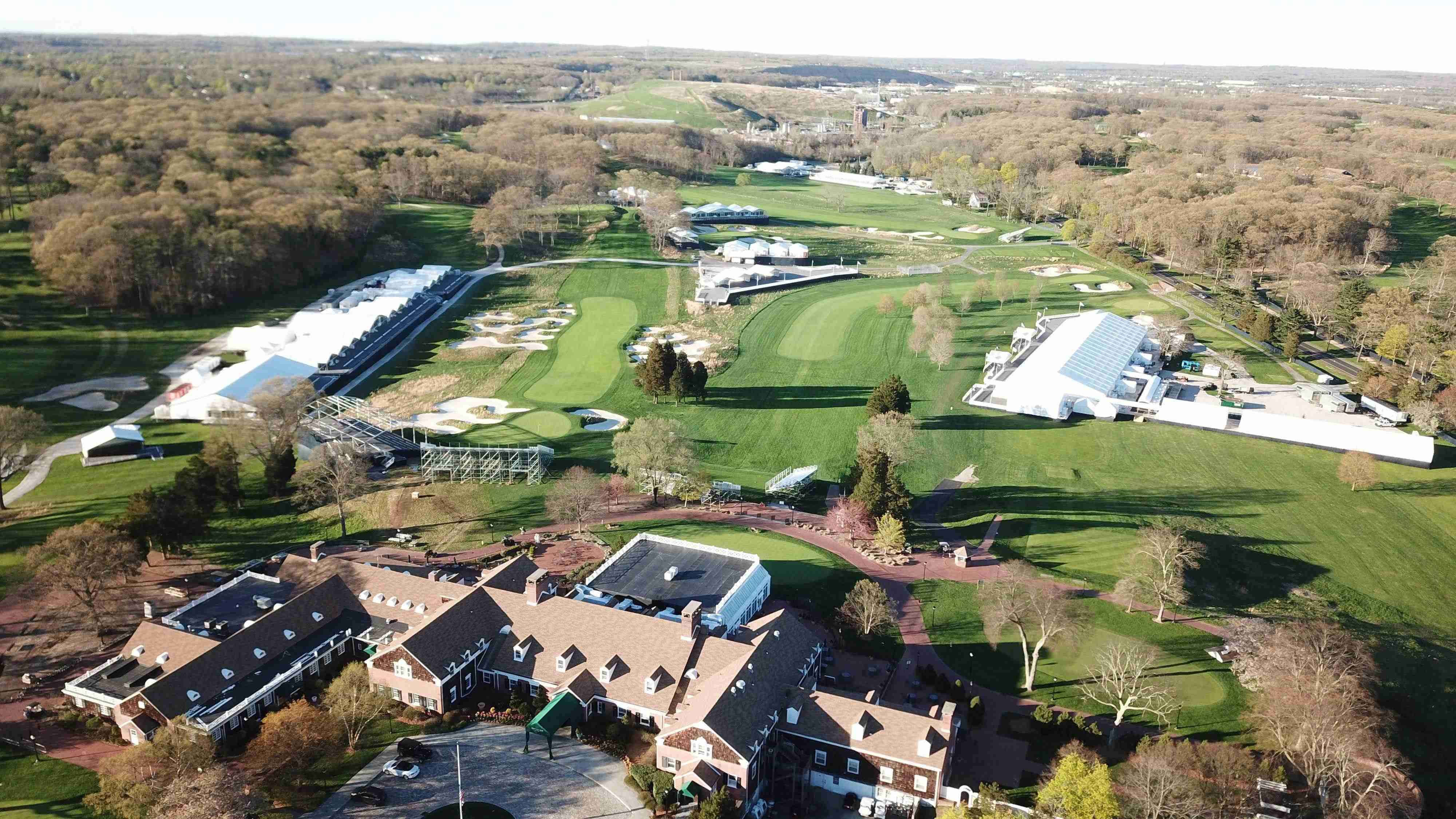 Bethpage's location also made it a pivotal point for trade and communication in its early days. Roads and pathways crisscrossed through the town, connecting it to neighboring settlements. This network not only facilitated the exchange of goods but also ideas, stories, and traditions. It's said that gatherings, fairs, and communal events were frequent, fostering a strong sense of camaraderie among residents.
As with many American towns, Bethpage has seen its share of challenges. From the Civil War's echoes to the economic shifts of the 20th century, the town faced numerous trials. But each time, the resilience and unity of its community shone through. Buildings and landmarks in the town, some of which still stand today, are testament to this enduring spirit.
Over the years, while modernity has touched Bethpage, the town has managed to retain its historical charm. The stories of its early settlers, the tales of its agricultural prowess, and the anecdotes of community gatherings are still shared, bridging the gap between the past and the present. For those who pause and listen, every corner of Bethpage whispers tales from a bygone era, ensuring its rich history is never forgotten.