Belle Meade, TN Acreage Homes for Sale
Belle Meade, TN Acreage Homes Listings
December 1, 2023
$5,645,000
Med. List Price
Rather speak with a local Belle Meade real estate agent on the phone instead? Give us a call at
(615) 257-8317
for a free consultation. We look forward to helping you find the perfect acreage home!
Belle Meade, TN: A Prime Location for Acreage Homes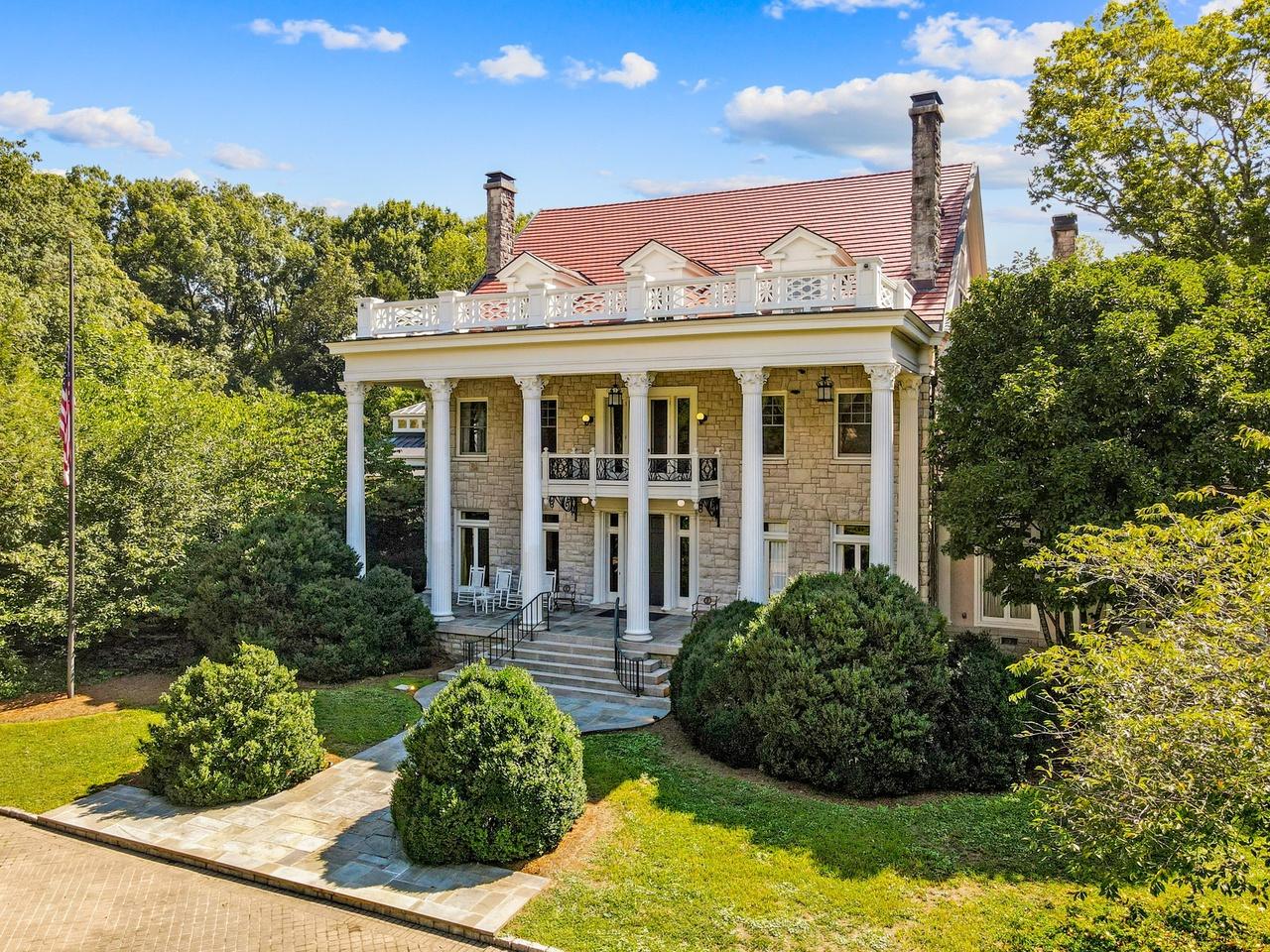 Belle Meade, TN - A Synonym for Luxury and Space
Nestled within the lush landscapes of Tennessee, Belle Meade stands out as a prime location for those seeking luxury homes with ample space. This prestigious area, known for its sprawling acreage properties, offers a unique blend of suburban tranquility and upscale living. The allure of Belle Meade lies in its spacious homes that provide an exclusive lifestyle, making it a top choice for discerning homebuyers.
Why Belle Meade?
Belle Meade is not just a location; it's a lifestyle choice. The community offers a rare combination of large property sizes, privacy, and access to top-notch local amenities. It's an area where space and luxury converge, offering residents the best of both worlds. Whether you're looking for a family home with room to grow or a private retreat, Belle Meade's acreage homes provide the perfect backdrop for a comfortable and lavish lifestyle.
The Market Overview: Trends in Belle Meade's Acreage Home Sales
Recent Trends and Market Dynamics
Belle Meade's real estate market has shown interesting dynamics in recent times. In September 2023, the median listing price for homes in Belle Meade was an impressive $5 million, marking a significant year-over-year increase of 51.5%. This upward trend highlights the area's growing popularity and the premium attached to its spacious properties.
However, it's important to note that market trends can fluctuate. For instance, in May 2023, the median home price in Belle Meade experienced a 17.0% decrease from the previous year, settling at around $3.2 million. This indicates a market adjustment and offers potential buyers a varied price range to consider.
Pricing Insights
The pricing per square foot in Belle Meade is another crucial aspect for buyers to consider. As of October 2023, the median price per square foot stood at $645, showing a stable market condition. Earlier in the year, in July, the average sold price per square foot for homes not on the water was $895, reflecting the premium quality of these properties.
Sales Activity
The number of homes sold in Belle Meade also offers insights into the market's health. While there has been a slight decrease in the number of homes sold, with 3 homes sold in May 2023 compared to 4 in the previous year, the overall sales activity remains robust. This suggests a steady demand for homes in this affluent area.
An Ever-Evolving Market
Belle Meade's real estate market is dynamic and ever-evolving. With its range of prices and types of acreage homes, the area continues to attract a diverse group of buyers. Whether you're seeking a modern mansion or a charming historical estate, Belle Meade's market offers something unique for every taste and preference.
Understanding Property Sizes and Types in Belle Meade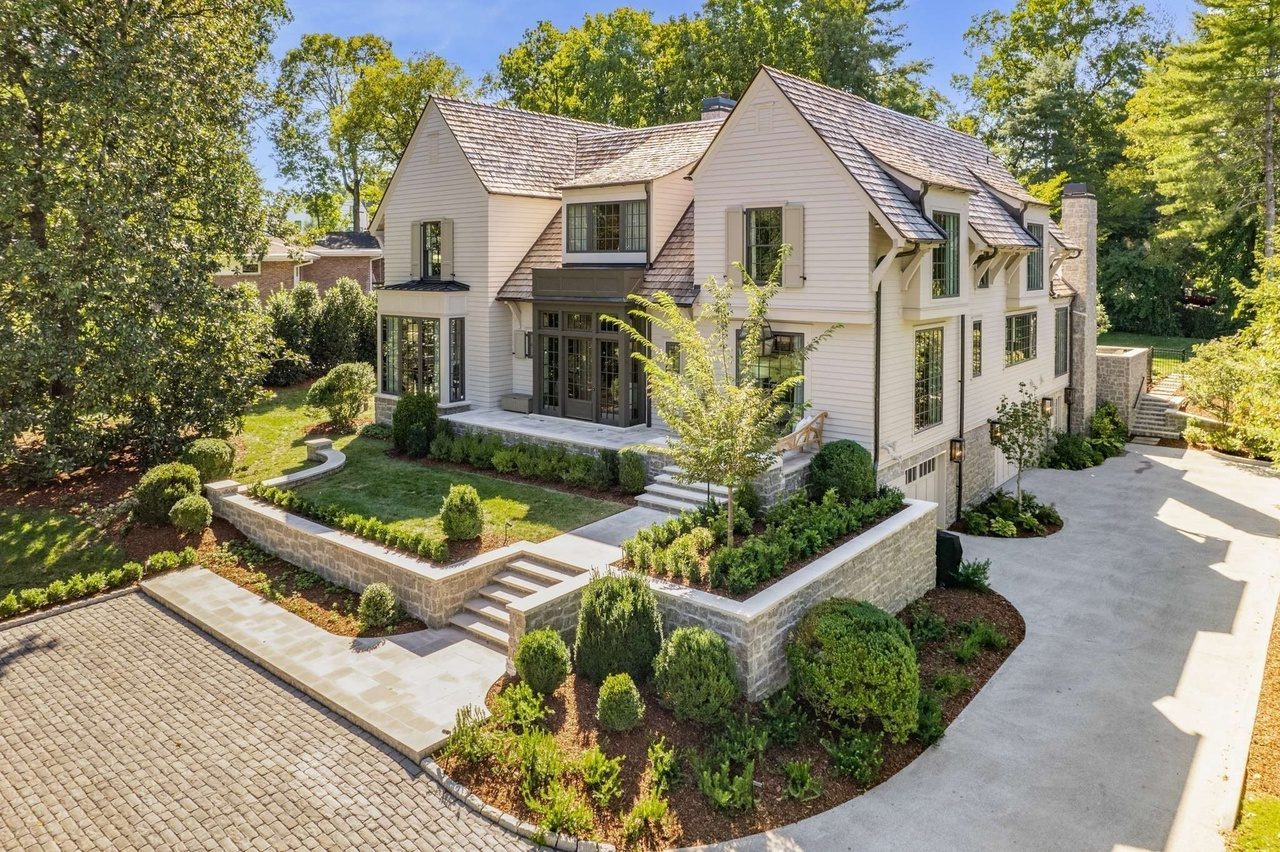 Belle Meade's Generous Property Sizes
Belle Meade is synonymous with spaciousness and luxury. Homes here boast impressive lot sizes ranging from cozy 2,000 square feet plots to expansive 100-acre estates. This variety caters to different preferences, whether you're seeking a modest family home or a grandiose estate with extensive grounds.
Diverse Property Types
In Belle Meade, diversity in property types is a given. While the area is predominantly known for its larger properties, there is a mix of single-family homes, sprawling estates, and even modern constructions. The availability of different property sizes and types means there's something for everyone, from growing families to individuals seeking a luxurious retreat.
Architectural Styles and Design of Belle Meade Acreage Homes
A Rich Tapestry of Architectural Styles
Belle Meade's architectural landscape is as varied as it is impressive. The area showcases a range of styles, including classic Victorian, traditional, and Tudor-style homes. These styles not only reflect the area's rich history but also cater to diverse aesthetic preferences.
Design Features and Construction Quality
Homes in Belle Meade are known for their exceptional construction quality and unique design features. Many properties boast original elements like terra cotta tile floors, custom elevators with unique designs, and solid wood paneled doors. The homes often feature large wrap-around porches, providing ample outdoor space for relaxation and entertainment.
Modern Luxuries and Renovations
Besides the traditional charm, many Belle Meade homes have been modernized to include contemporary amenities. Renovated pool areas with saltwater pools and cabanas, spacious garages, and well-equipped workshops are common in these homes. This blend of historical charm and modern luxury makes Belle Meade homes highly sought after.
In summary, Belle Meade offers a unique blend of property types, sizes, and architectural styles, making it an attractive choice for various homebuyers. From its historic mansions to modern luxury homes, the area provides a living experience that is both rich in history and brimming with contemporary comforts.
Age and Construction Quality of Belle Meade Acreage Homes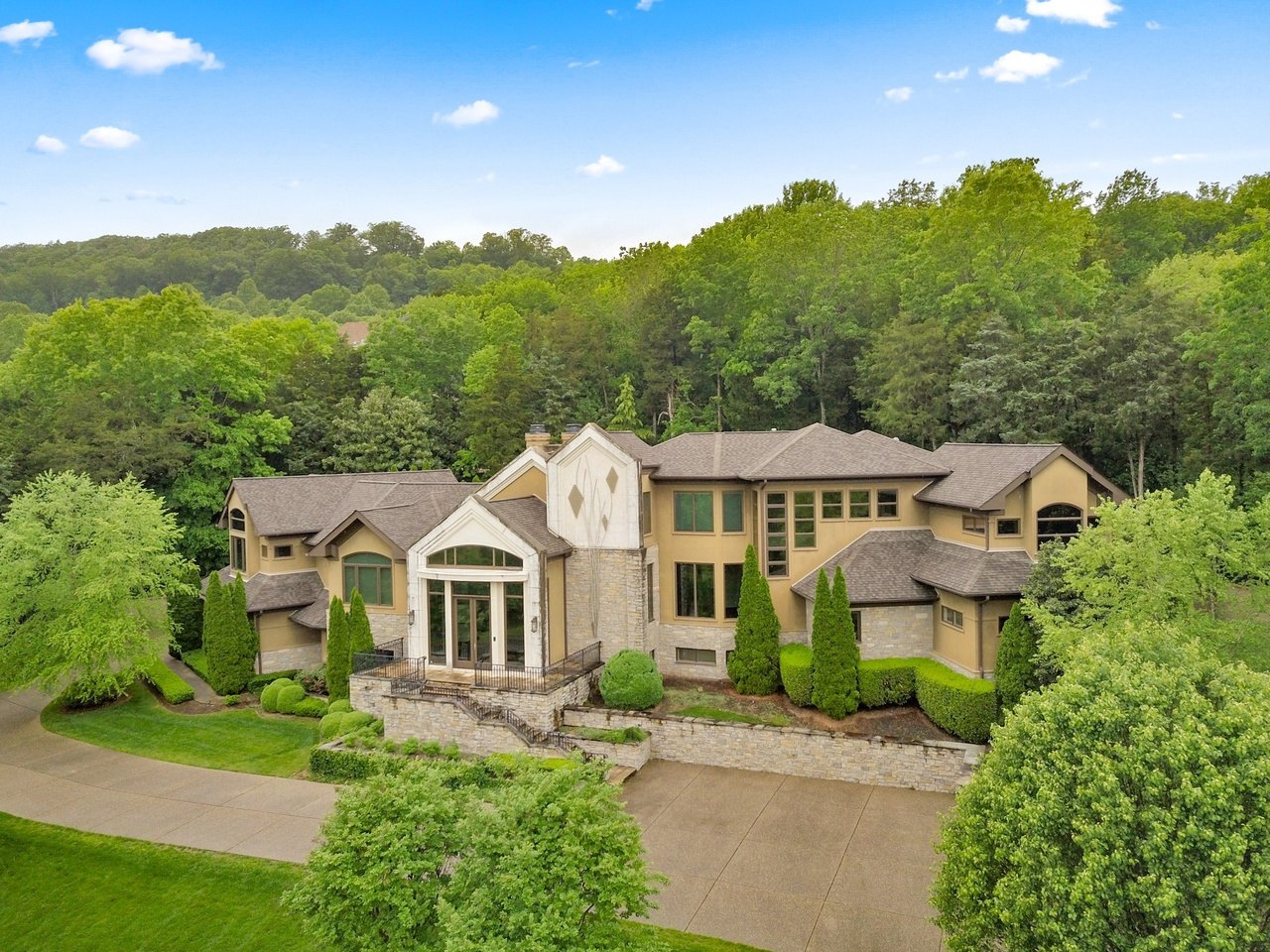 Historical Elegance Meets Modern Standards
Belle Meade's homes are a beautiful blend of history and modernity. Many properties date back to the 1800s, with the median year of construction around 1966. These homes have been meticulously maintained and often remodeled, preserving their historical charm while incorporating contemporary comforts. The area boasts a variety of homes, ranging from newly built to those with significant historical value, reflecting a rich architectural heritage.
Exquisite Craftsmanship and Timeless Features
The craftsmanship in Belle Meade homes is second to none. Many houses feature original elements like terra cotta tile floors, custom elevators with unique brass details, and solid wood paneled doors. These features not only add to the homes' aesthetic appeal but also speak to the high-quality construction standards prevalent in the area. The homes are often equipped with modern amenities, balancing the old-world charm with the needs of contemporary living.
Inside the Acreage Homes: Interiors and Upgrades
Luxury Interiors with a Personal Touch
The interiors of Belle Meade homes are nothing short of luxurious. Many properties feature dual kitchens, high-end finishes, and thoughtful layouts designed for both elegance and functionality. The attention to detail is evident in the ceiling treatments, millwork, and custom cabinetry, making each home unique.
Outdoor Living at Its Finest
Belle Meade homes excel in offering luxurious outdoor living spaces. Many properties have beautifully renovated pool areas with saltwater pools and cabanas, perfect for relaxation or entertaining. The outdoor areas are often thoughtfully designed to blend seamlessly with the homes' interiors, creating a harmonious living experience both indoors and out.
In conclusion, Belle Meade's acreage homes offer a unique combination of historical elegance, exquisite craftsmanship, and modern upgrades, making them highly sought after in the Nashville area.
The Allure of Outdoor Living in Belle Meade Acreage Homes
Belle Meade: A Harmony of Nature and Luxury
Belle Meade is not just about luxurious homes; it's also about embracing the beauty of the outdoors. The area's history as a part of a grand plantation is still evident in its sprawling estates and tree-lined streets. Today, Belle Meade boasts lush landscapes and expansive outdoor spaces, ideal for those who appreciate the blend of Southern charm and natural beauty.
Enjoying the Great Outdoors in Style
Outdoor living in Belle Meade is synonymous with elegance and comfort. Whether it's a leisurely afternoon on a sprawling porch or a festive gathering in a beautifully landscaped garden, Belle Meade homes offer ample opportunities for outdoor enjoyment. From classic antebellum architecture to contemporary homes with modern outdoor amenities, residents have a wide array of choices for experiencing the best of outdoor living.
Belle Meade Acreage Homes: A Guide to Local Schools and Community
Top-Tier Education in a Supportive Environment
Education is a cornerstone of the Belle Meade community. The area is home to several highly regarded schools, including Julia Green Elementary and Glendale Spanish Immersion Elementary, known for their strong academic programs and supportive community. For older students, the Hume-Fogg Academic Magnet School and Martin Luther King Jr. Magnet High School offer excellent education options, ranking highly in Tennessee.
Community Amenities: Combining Convenience with Culture
Belle Meade's proximity to Nashville means residents enjoy both the tranquility of their community and the vibrant culture of a major city. The area offers a range of shopping options, from the Nashville West Shopping Center to unique boutiques and antique shops. For families, there are numerous parks and recreational facilities, as well as family-friendly activities and programs that foster a sense of community and engagement.
In summary, Belle Meade offers a unique living experience that combines outdoor elegance with a strong sense of community and access to quality education. This combination of factors makes it an attractive location for a diverse range of residents.
Navigating Belle Meade Real Estate: Taxes and Regulations
Understanding Belle Meade's Property Taxes
For those considering a move to Belle Meade, it's important to be aware of the local tax landscape. The median property tax in Belle Meade stands at $10,001. This figure is crucial for budgeting and understanding the financial commitment of owning property in this prestigious area. It encompasses all real estate taxes on the property, including school taxes, county taxes, and other assessments.
Local Zoning and Building Regulations
Belle Meade has a comprehensive Zoning Code to regulate residential building and property use. The city employs a professional urban planner to enforce these codes. If residents seek exceptions or variances from the standard regulations, they must appeal to the City's Board of Zoning Appeals. This regulatory framework covers a range of items, including new residences, accessory structures, fences, swimming pools, and more, ensuring that all construction aligns with the city's standards and aesthetics.
Why Belle Meade? Making Your Home in Tennessee's Prestigious Community
Belle Meade: A Synthesis of Luxury, History, and Community
Belle Meade, with its rich history, spacious homes, and strong community ties, offers a unique living experience. From sprawling acreage homes to luxurious estates and modern residences, the area caters to a variety of tastes and lifestyles. The blend of historical elegance and contemporary amenities makes Belle Meade a sought-after location for homeowners seeking both luxury and a sense of belonging.
A Community of Excellence and Convenience
The proximity to Nashville, top-tier schools, and a variety of shopping and recreational options add to Belle Meade's appeal. Its stringent zoning regulations and property taxes reflect the community's commitment to maintaining its high standards. Whether you're a professional, artist, or retiree, Belle Meade offers a balanced and upscale lifestyle that's hard to find elsewhere.
In conclusion, Belle Meade stands out as a premier location for those seeking an elegant, comfortable, and well-rounded living experience. Its combination of luxurious homes, rich history, excellent schools, and strong community spirit makes it more than just a place to live – it's a place to thrive and create a lasting home.