Belle Meade, TN Homes for Sale
Belle Meade, TN Property Listings
October 1, 2023
$2,882,500
Med. List Price
Rather speak with a local Belle Meade real estate agent on the phone instead? Give us a call at
(615) 257-8317
for a free consultation. We look forward to helping you find the perfect home!
Belle Meade, nestled in the heart of Tennessee, stands as a beacon of Southern charm and elegance. This affluent enclave, surrounded by the bustling energy of Nashville, promises a unique blend of serenity and sophistication to its residents. As you consider making Belle Meade your new haven, understanding its character, culture, and housing landscape can pave the way for a seamless transition.
Originally a part of a historic plantation, Belle Meade's roots trace back to the early 19th century. Today, its tree-lined streets, grand estates, and a strong sense of community bear testament to its rich heritage. With iconic landmarks like the Belle Meade Plantation and Percy Warner Park, the area offers a serene retreat from the hustle and bustle of urban life, while still providing easy access to modern amenities and the lively music scene of Nashville.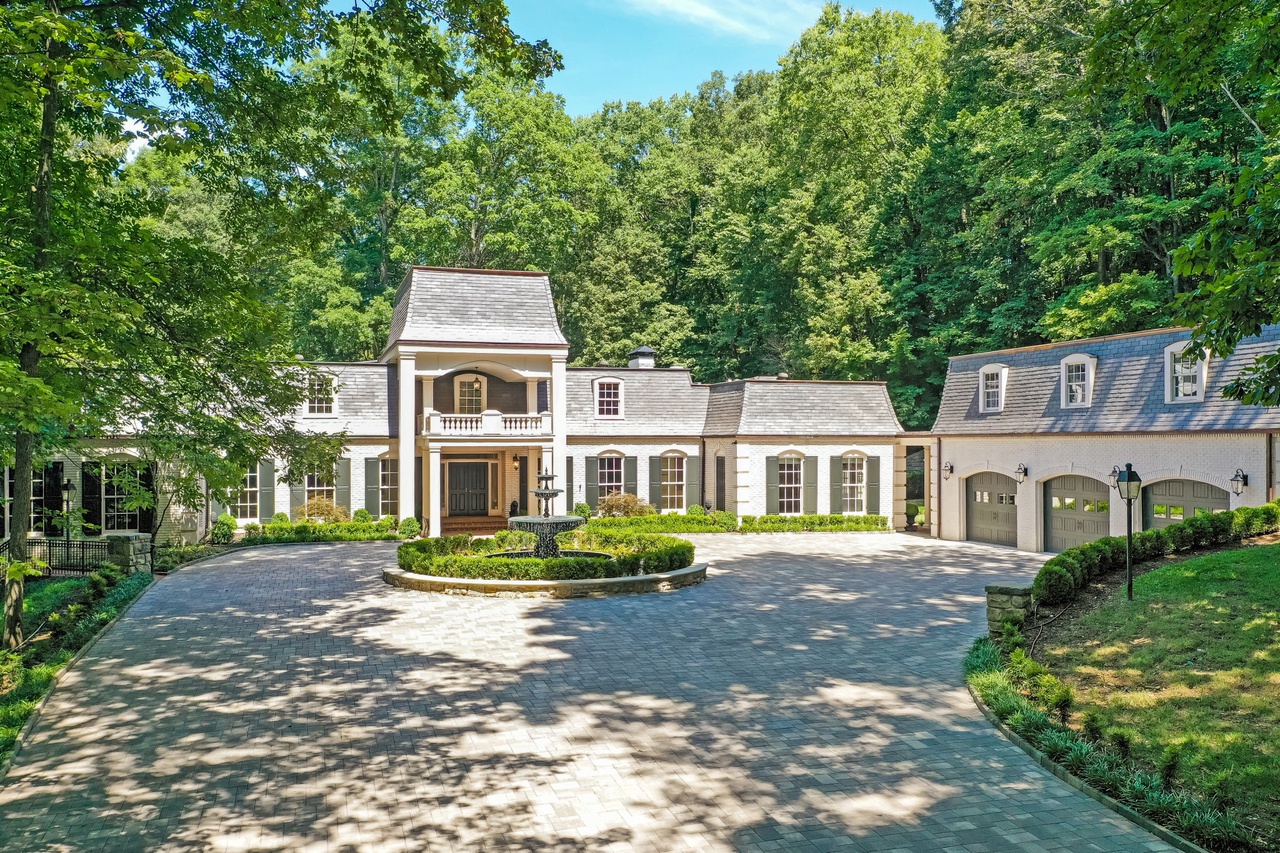 Finding a home in Belle Meade is like embarking on a journey through time. From historic mansions reminiscent of antebellum architecture to contemporary homes that offer modern comforts, the housing landscape here is diverse. Whether you're seeking an expansive estate that echoes the grandeur of the past or a cozy home that marries tradition with modernity, Belle Meade offers something for every taste.
As you embark on this exciting chapter of relocation, consider what elements of Belle Meade resonate most with your aspirations. With its rich history, tight-knit community, and proximity to the vibrant life of Nashville, Belle Meade stands as a testament to the best of what Tennessee has to offer.
Welcome to Belle Meade, where the echoes of the past meet the promises of tomorrow. Let's find your dream home together.
Housing Market
Belle Meade, Tennessee, often evokes images of opulence, grandeur, and old-world charm, and its housing market doesn't disappoint. The city is renowned for its palatial estates, many of which are relics from a bygone era. These sprawling properties, with their sprawling lawns and intricate architectural details, provide a glimpse into the affluent past of this region. Such estates often boast antebellum designs, stately columns, and expansive gardens, making them a draw for those who appreciate the grandeur of classic Southern architecture.
But it's not all about historic grandiosity. In recent years, Belle Meade has seen the emergence of newer, more contemporary homes. These properties are a harmonious blend of the old and the new, integrating modern design elements with classic Southern aesthetics. This seamless blending ensures that the neighborhood retains its timeless charm while catering to modern-day luxuries and comforts.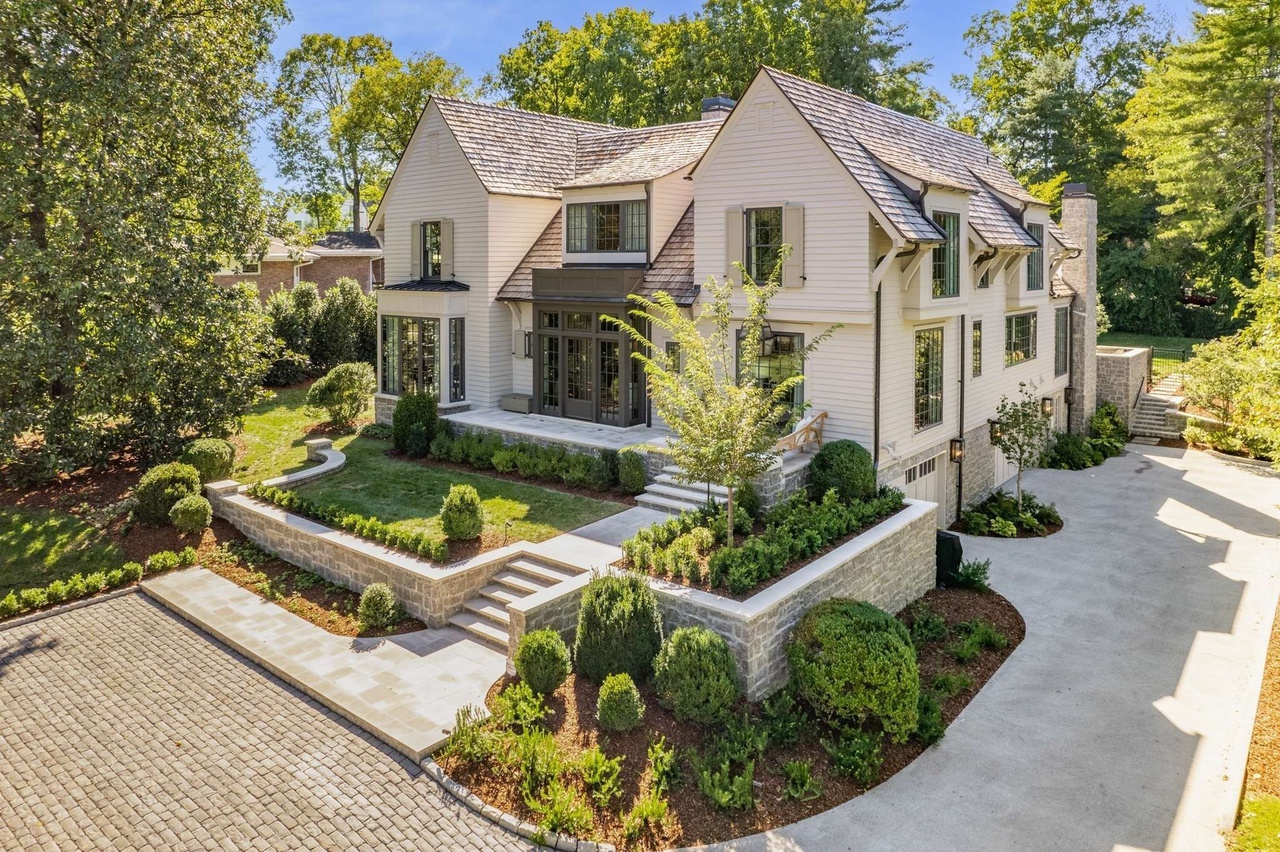 The price range in Belle Meade can vary significantly. On one end, you have the multimillion-dollar estates, which cater to the crème de la crème of society. However, interspersed among these are more modest homes, still bearing the mark of sophistication that Belle Meade is known for, but at a more accessible price point. This diversity ensures that the housing market here remains dynamic and caters to various demographics.
Location is another defining feature of Belle Meade's housing market. Being proximate to Nashville means residents have the luxury of living in a tranquil, upscale environment while being just a stone's throw away from the vibrant cultural and entertainment scenes of the bigger city. This balance of peace and accessibility makes Belle Meade an attractive choice for many, from professionals to artists to retirees.
Lastly, it's worth noting the sense of community that permeates Belle Meade. Despite its upscale image, the city retains a tight-knit, welcoming atmosphere. Newcomers often find that neighbors become friends, and streets become communities. This social fabric, combined with the elegance of the homes and the allure of its history, makes Belle Meade's housing market truly distinctive.
Nearby Cities
Adjacent to Belle Meade, several top cities, each with its unique flavor, vibrant housing market, and lifestyle attributes, beckon to potential homeowners and curious visitors alike.
Nashville, often dubbed the "Music City," is just a stone's throw away from Belle Meade and serves as Tennessee's pulsating heart. Its housing market is as diverse as its musical heritage, offering everything from high-rise condos overlooking the cityscape to charming bungalows in quaint neighborhoods. Living in Nashville means immersing oneself in a world of live music, eclectic eateries, and a vivacious nightlife. Whether you're an artist looking for inspiration or a professional seeking city conveniences, Nashville seamlessly marries the old Southern charm with modern-day urban excitement.
Brentwood, situated to the south of Belle Meade, is another gem. This city is characterized by its upscale suburban lifestyle. Housing here leans towards spacious homes on generously-sized lots, surrounded by parks and greenways. Brentwood residents enjoy a serene environment, replete with well-maintained parks, libraries, and community centers. The city is also known for its top-tier schools and family-oriented activities, making it a prime choice for families looking to settle in a community that values education and outdoor recreation.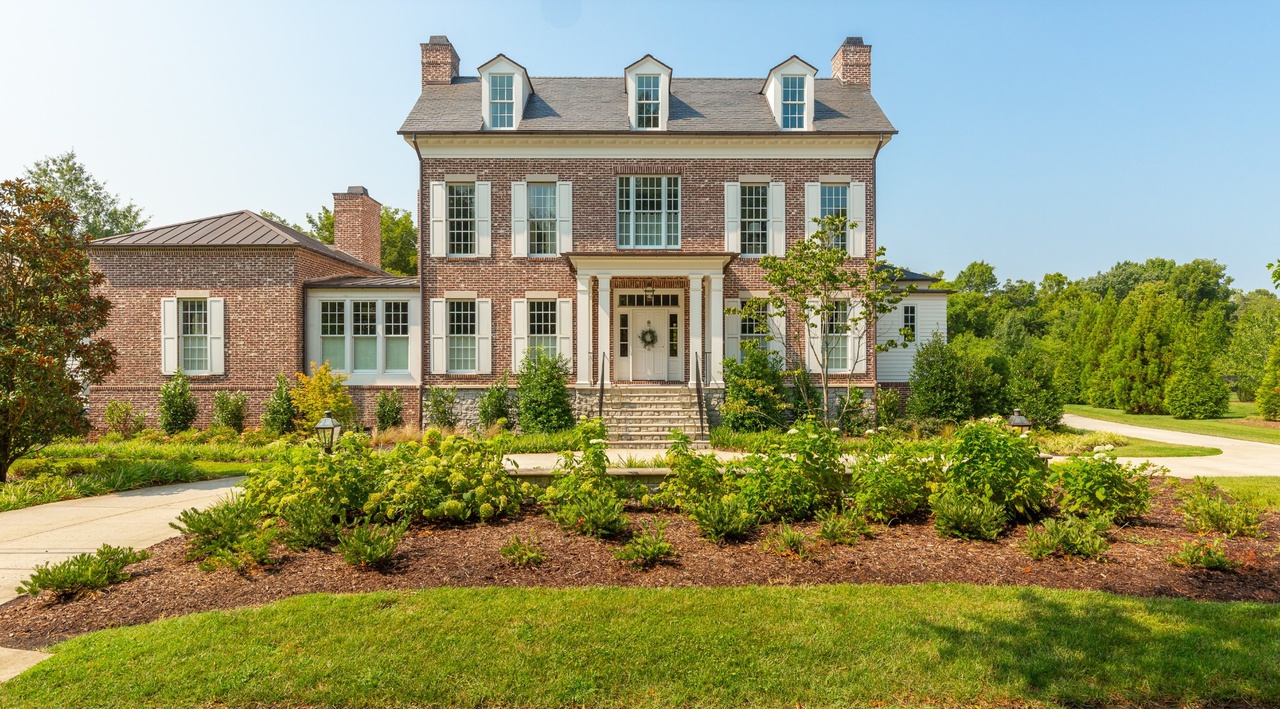 Franklin, further south from Brentwood, offers a unique blend of historic charm and modern sophistication. The downtown area, with its preserved historic buildings, antique shops, and local festivals, tells tales of the city's rich past. Yet, Franklin's housing market is a blend of the classic and contemporary, catering to varying tastes. The city's lifestyle leans towards the artsy and cultured, with numerous galleries, theaters, and artisanal cafes dotting its streets. Moreover, Franklin is famed for its community spirit, often hosting events that bring residents together, celebrating everything from its history to its thriving arts scene.
Green Hills, located to the east of Belle Meade, stands out as a premier shopping and dining hub. Its housing market is a mix of luxurious homes, modern townhouses, and cozy apartments. Living in Green Hills means having some of Nashville's best retail shops, boutiques, and restaurants right at your doorstep. The famous Green Hills Mall, with its high-end retail stores, is a testament to the city's upscale lifestyle. Furthermore, Green Hills is home to several esteemed educational institutions, making it a magnet for both students and academicians.
Each of these cities, while proximate to Belle Meade, offers a unique lifestyle and a plethora of housing options, catering to varied tastes and preferences. Whether you're drawn by the music of Nashville, the family-friendly vibe of Brentwood, the historic allure of Franklin, or the upscale urbanity of Green Hills, the region promises something for everyone.
Top Neighborhoods
Belle Meade, with its lush landscapes and regal homes, offers a selection of desirable residential neighborhoods that effortlessly combine tradition with modern living.
One of the most iconic areas within Belle Meade is the Belle Meade Boulevard area. This stretch is lined with historic estates and some of the city's grandest homes. The Boulevard, with its tree-canopied streets and meticulously manicured gardens, is reminiscent of a time when horse-drawn carriages graced its roads. The homes here are stately, showcasing classic Southern architecture, and they often come with vast lots that provide both privacy and space.
West of Belle Meade Boulevard is the Harding Road neighborhood. Here, you'll find a mix of older and newer homes, each offering its unique charm. While some properties retain the classic Belle Meade elegance, others have seen renovations to bring in modern comforts without sacrificing their original charm. The area offers a slightly more relaxed vibe compared to the grandeur of the Boulevard but still maintains a distinctive upscale ambiance.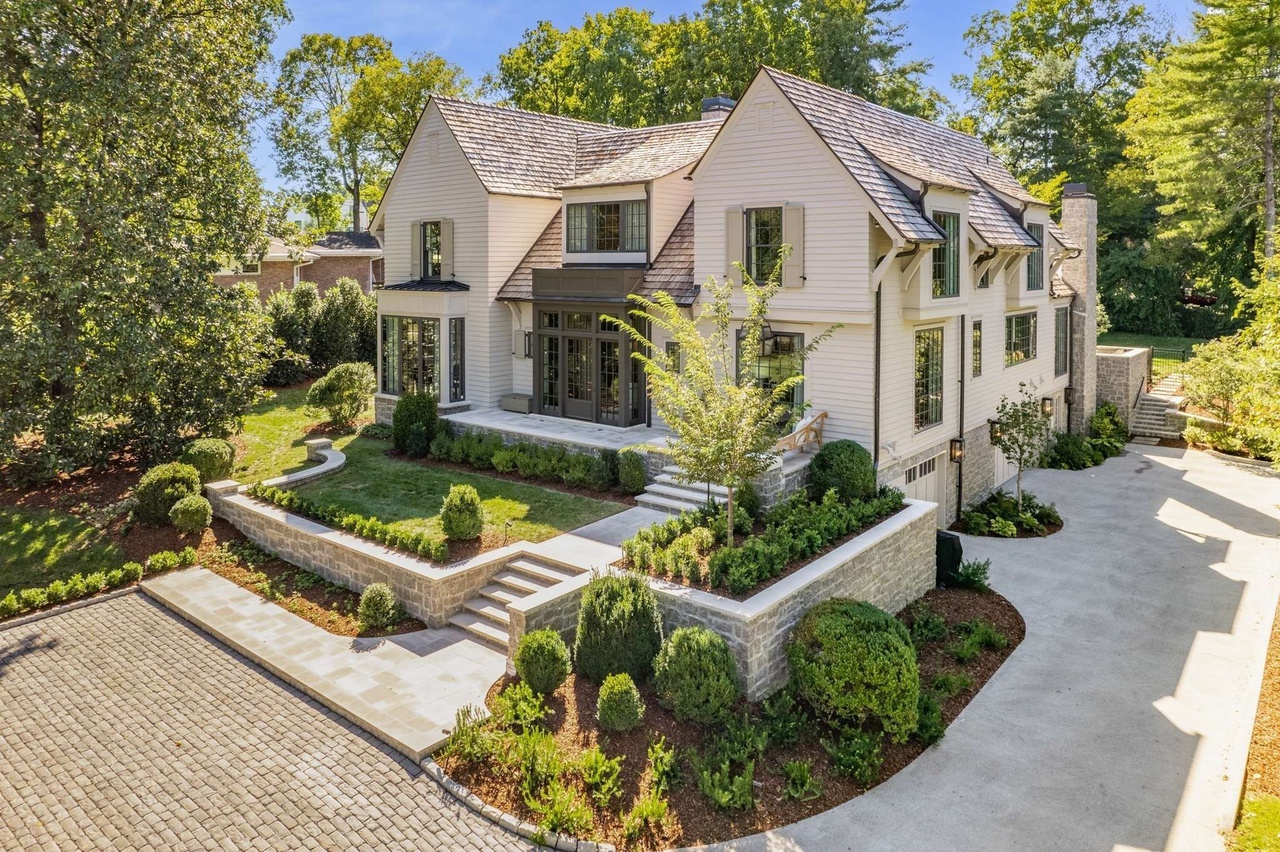 Closer to the Belle Meade Country Club is the Page Road enclave. This area is perfect for golf enthusiasts and those who enjoy the club lifestyle. Homes here tend to be expansive, with views of the pristine golf course or the nearby rolling hills. Besides the obvious appeal of the country club, residents here also enjoy quick access to some of Belle Meade's best dining and recreational spots.
Lastly, the Tyne Boulevard neighborhood, located towards the southern edge of Belle Meade, offers a serene and slightly more woodsy environment. Larger plots of land and homes set further from the road give a sense of seclusion, making it perfect for those who value privacy. Yet, its proximity to some of Belle Meade's best parks means residents can enjoy nature walks and outdoor activities without straying far from home.
Each of these neighborhoods in Belle Meade brings its unique flavor, and while they all resonate with the city's overarching aura of elegance, they cater to varied lifestyles and preferences. Whether you're seeking grand historical homes, golf course vistas, or a serene wooded retreat, Belle Meade has the perfect neighborhood waiting for you.
Top Condos & Townhomes
Belle Meade might be renowned for its expansive estates and historical homes, but it's not short on upscale condo and townhome communities either. These spaces bring together the convenience of modern living with the charm and elegance Belle Meade is known for.
Among the notable communities is Belle Meade Court. Located strategically near shopping centers and dining establishments, this condominium complex offers residents a blend of luxury and convenience. With its elegant finishes, spacious layouts, and amenities like a fitness center and secure parking, Belle Meade Court is perfect for those who want a touch of sophistication in their day-to-day living.
Then there's the Belle Meade Towers, a community that stands out for its prime location and stunning views. It's a high-rise haven amidst the lushness of Belle Meade, offering panoramic vistas of the city and its verdant surroundings. The units here are known for their spacious designs and modern amenities, complemented by community features like a swimming pool and a doorman service, ensuring residents always feel pampered.
Another worthy mention is Harding House, a condo community that exudes classic charm. It's an older establishment, but many of its units have seen recent renovations, blending timeless aesthetics with modern comforts. Residents here often speak of the sense of community they feel, bolstered by shared amenities and the property's beautiful gardens, which provide communal spaces for relaxation and interaction.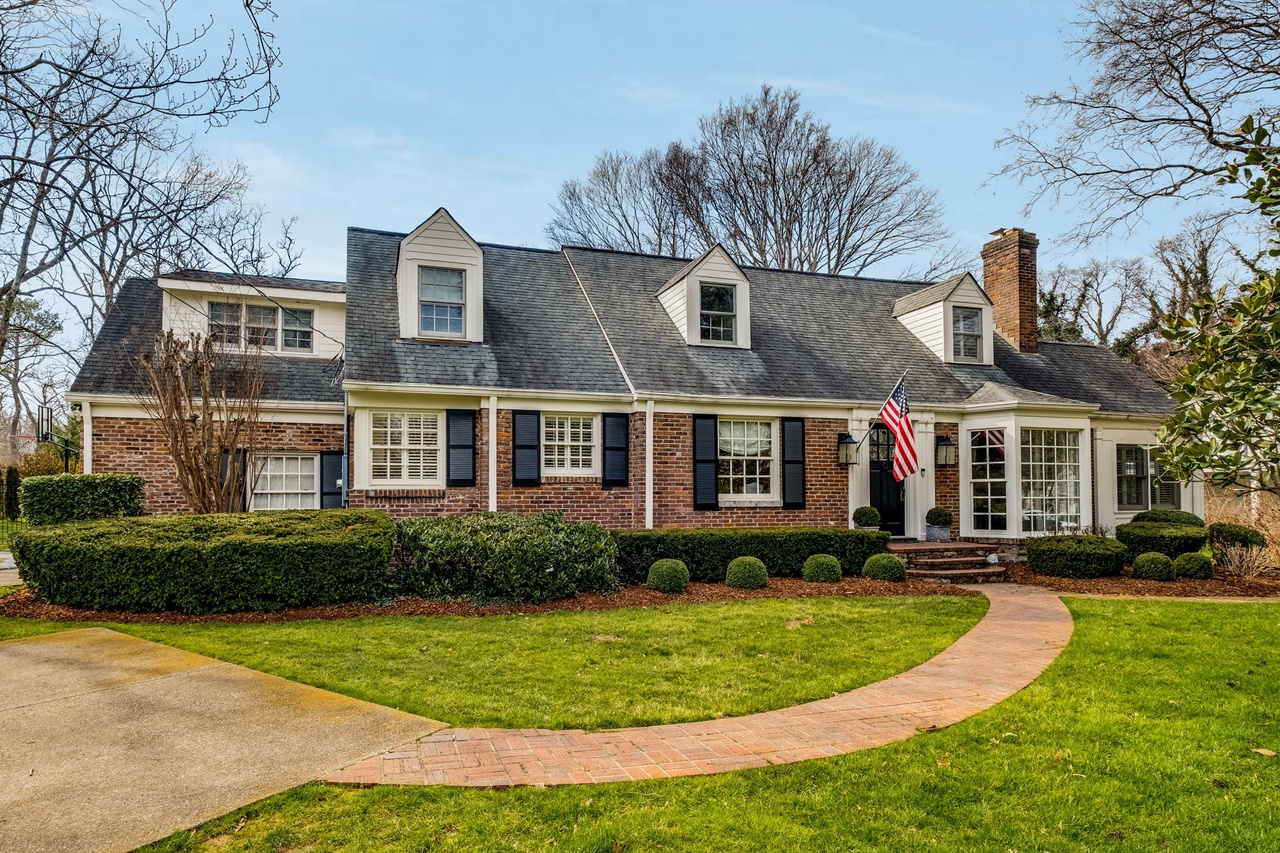 For those leaning more towards townhomes, the Belle Meade Commons is a gem. This gated community, with its brick exteriors and tastefully designed interiors, offers the feel of traditional Belle Meade homes but in a more compact, low-maintenance form. Its location is ideal, close to parks and popular Belle Meade spots, making it a hit among those who want the townhome lifestyle without compromising on locale.
Choosing a condo or townhome in Belle Meade means opting for a lifestyle that marries the ease of modern living with the elegance of one of Tennessee's most prestigious areas. Each community, with its unique offerings and ambiance, promises a slice of the Belle Meade charm, tailored for those who prefer the conveniences these living spaces offer.
Cost of Living
Belle Meade, Tennessee, with its picturesque streets and historic charm, is often seen as one of the more affluent suburbs of Nashville. However, when comparing its cost of living to major metro cities and other parts of the USA, a multifaceted picture emerges.
When we pit Belle Meade against major cities like San Francisco, New York City, or Los Angeles, it's evident that your dollar goes much further in Belle Meade. The high-end estates of Belle Meade might carry hefty price tags, but comparable properties in the aforementioned cities would likely be exponentially pricier. It's not just about real estate, either. Day-to-day expenses, be it dining out, entertainment, or utilities, are generally more budget-friendly in Belle Meade than in these coastal giants.
That being said, within the broader context of Tennessee and the South, Belle Meade is undeniably on the pricier side. Its status as an upscale suburb of Nashville means that living costs, from housing to services, tend to be higher than in more rural parts of the state or even compared to other Southern cities of similar size. For instance, cities like Memphis or Chattanooga, while offering their unique appeals, tend to have a more approachable cost of living.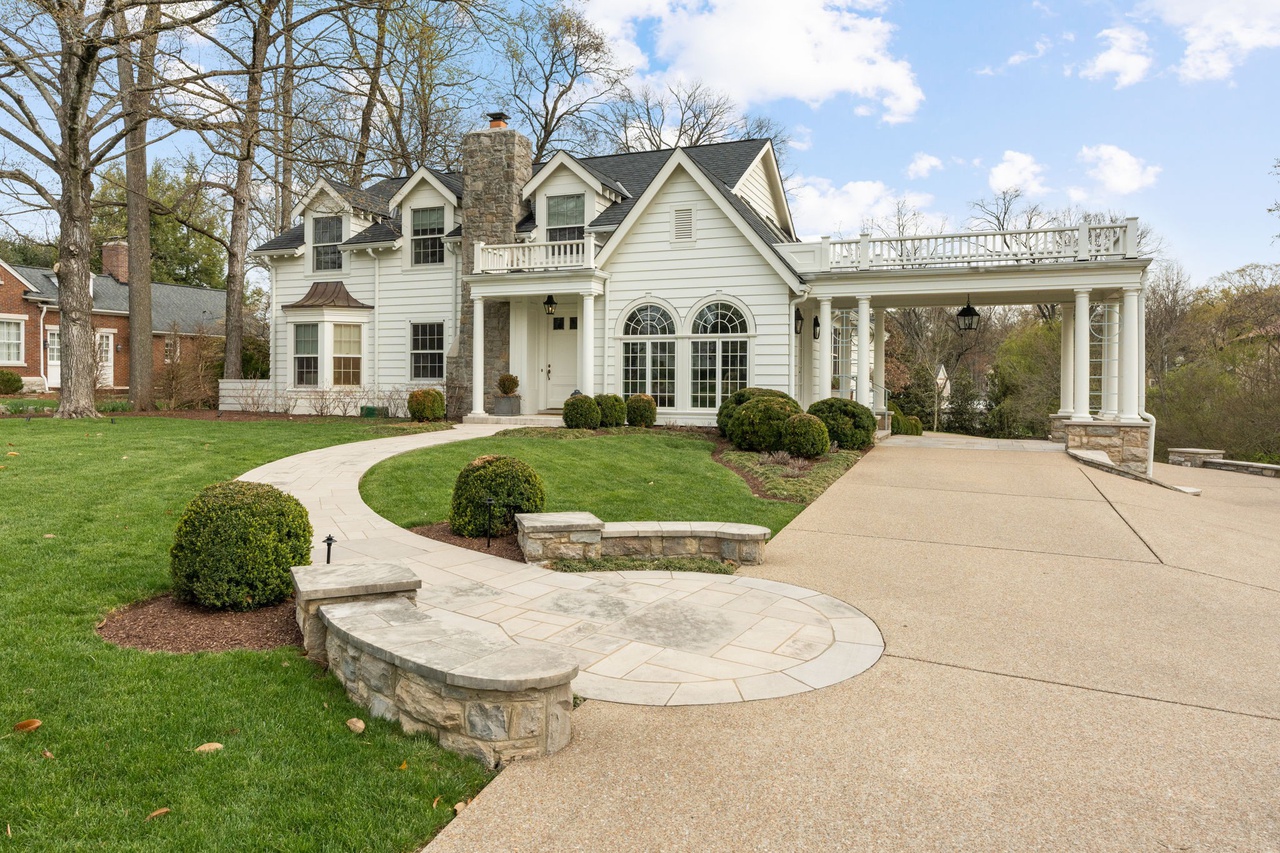 Comparing Belle Meade to other metro areas across the country, like Dallas, Texas or Atlanta, Georgia, the differences become nuanced. While housing in Belle Meade might be more expensive than some neighborhoods in these cities, the overall cost of living might balance out when considering factors like transportation, health care, and education. For instance, while property taxes might be higher in parts of Texas, Tennessee boasts no state income tax, which can significantly impact yearly expenses.
In essence, Belle Meade's cost of living reflects its status as a coveted residential area near the heart of a growing metro city. While it offers significant value compared to the big urban centers on the coasts, it stands as a premium locale when viewed within its regional context. For many, however, the blend of historical elegance, community spirit, and proximity to Nashville's vibrant scene makes the cost well worth it.
Restaurants and Dining
Belle Meade, with its rich history and upscale ambiance, is not just a residential paradise but also a delightful haven for foodies. The city's dining scene, while intimate, offers a curated selection of culinary experiences that range from timeless Southern classics to innovative modern fare.
Nestled within the heart of Belle Meade is the iconic Sperry's Restaurant. With its old-school charm and a reputation built over decades, Sperry's is synonymous with steakhouse excellence in the area. Its dimly lit interiors, reminiscent of classic American steakhouses, paired with a menu boasting prime cuts and sumptuous sides, make it a favorite for special occasions and regular date nights alike.
For those with a penchant for Italian, the ever-popular Bella Napoli Pizzeria serves up authentic Neapolitan pizzas that transport diners straight to the streets of Naples. The wood-fired oven, visible from the dining area, churns out pies with the perfect char and chew, topped with fresh ingredients. It's not just about pizza, though; their pasta dishes, dripping in rich sauces and fresh herbs, are equally worthy of acclaim.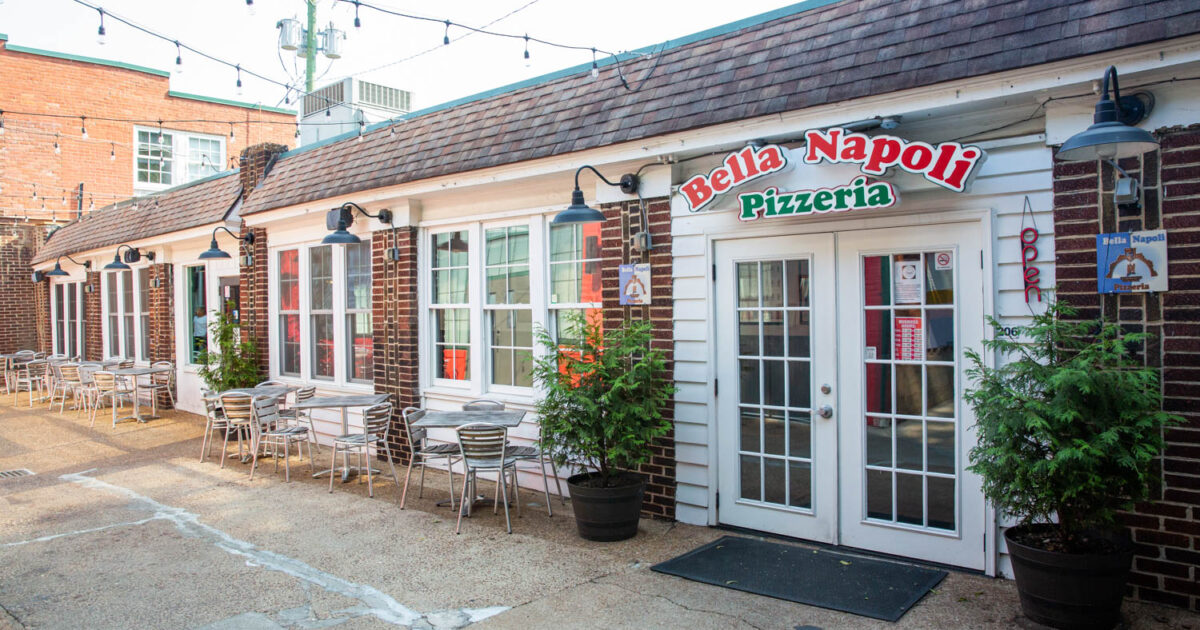 If you're in the mood for a laid-back brunch or a cozy dinner, look no further than the Belle Meade Bistro. This spot perfectly captures the essence of Belle Meade dining: refined yet unpretentious. Their menu, a blend of Southern favorites and contemporary dishes, showcases locally sourced ingredients. Whether you're opting for their famous eggs benedict at brunch or a hearty farm-to-table dinner entrée, the Bistro promises a meal that feels both familiar and fresh.
Of course, no dining scene would be complete without a spot for sweet treats, and Belle Meade's answer to this is the delectable Sweet Sweet's. This bakery and cafe is the go-to for freshly baked pastries, artisanal coffees, and desserts that are both eye-catching and palate-pleasing. Their seasonal menu means there's always something new to try, making every visit a delightful surprise.
While Belle Meade might not have the sprawling culinary landscape of larger cities, what it offers is carefully chosen, quality-driven, and deeply rooted in the community's ethos. Every restaurant feels like an integral part of the neighborhood tapestry, offering both residents and visitors a taste of Belle Meade's distinct charm.
Shopping and Entertainment
Belle Meade, while recognized for its stately homes and serene ambiance, also boasts a selection of entertainment and shopping destinations that cater to its discerning residents and the occasional visitor.
When it comes to entertainment, the Belle Meade Plantation is a standout. This historic site is not only a nod to the city's rich history but also a vibrant cultural center. Visitors can take guided tours through the mansion, explore the beautiful grounds, and even attend special events or workshops hosted throughout the year. It's a delightful blend of education and recreation, offering insights into Southern history and architecture.
Just a short drive from Belle Meade, the Warner Parks - including Edwin and Percy Warner Parks - provide an extensive green space for those who love the great outdoors. Here, residents and visitors can indulge in a variety of activities, from hiking and bird-watching to attending open-air concerts and educational programs.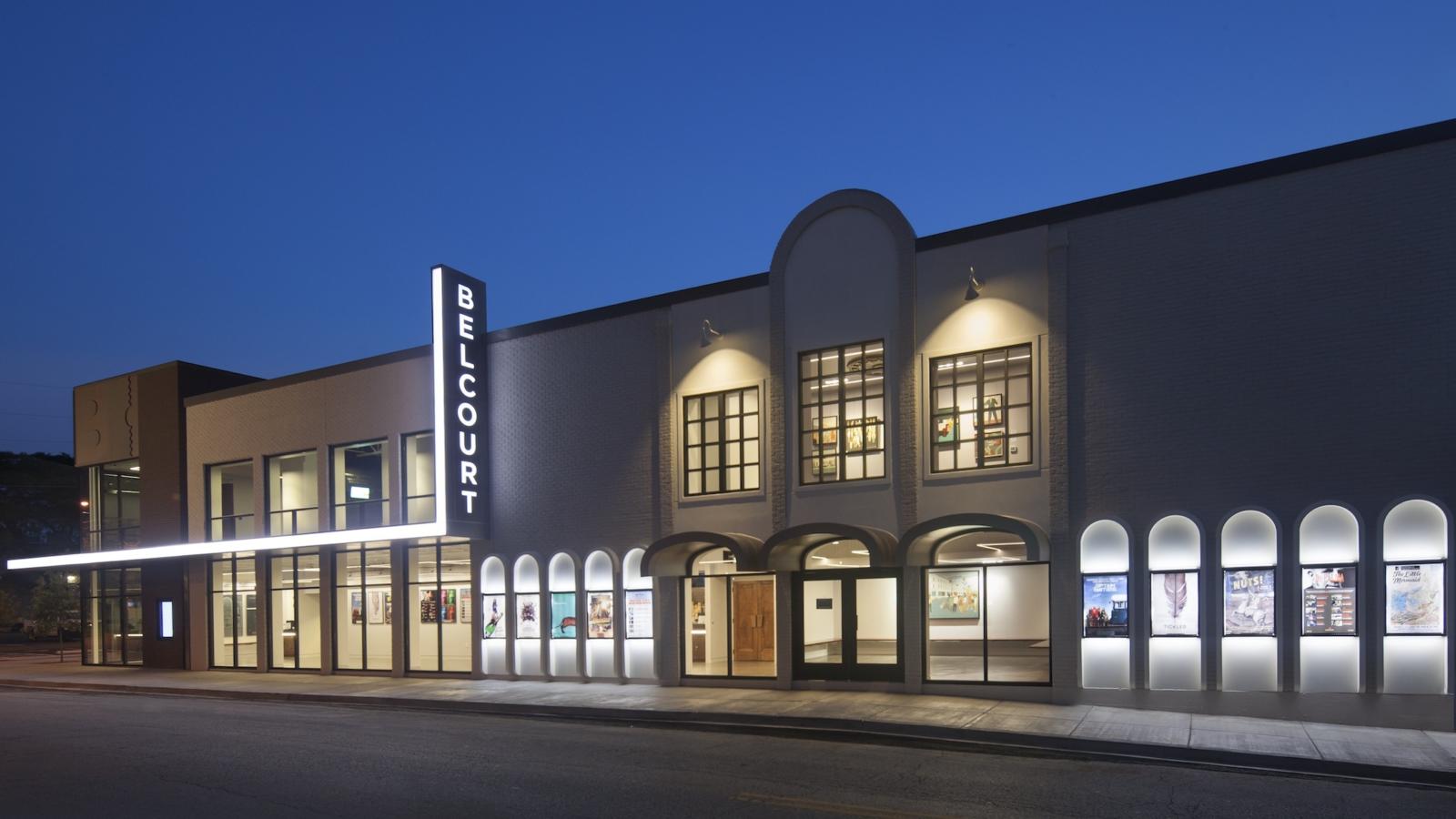 For film aficionados, the Belcourt Theatre, though technically in nearby Hillsboro Village, is a must-visit. This historic theater showcases a mix of contemporary, independent, and foreign films, often complemented by panel discussions or filmmaker Q&As. Its vintage charm combined with a dedication to cinematic arts makes it a favorite among locals.
On the shopping front, Belle Meade offers a curated experience. The Belle Meade Plaza Shopping Center is a testament to this ethos. Here, boutique stores offer a range of products, from high-end fashion to unique home decor. Whether you're searching for the perfect gift or a statement piece for your home, the Plaza's establishments promise quality and exclusivity.
For those who appreciate fine wines, the Belle Meade Winery, located within the Plantation grounds, is a delightful destination. Beyond its range of locally produced wines, the winery frequently hosts tastings and pairing events, making it a focal point for social gatherings and celebrations.
In essence, while Belle Meade might not rival larger metropolitan areas in terms of entertainment and shopping volume, it offers experiences steeped in quality, heritage, and a sense of community. Each venue, whether it's a historic site, a park, or a boutique shop, reflects the city's commitment to offering the best to its residents and visitors.
Parks and Nature
Belle Meade, amidst its elegant homes and refined culture, has a close relationship with nature. This bond becomes evident when exploring the city's parks and natural retreats, each offering residents and visitors a serene escape from the hustle and bustle of daily life.
Arguably, the crown jewels of Belle Meade's green spaces are the Warner Parks, which include both Edwin and Percy Warner Parks. These parks are expansive, covering over 3,100 acres, and are genuinely a nature lover's paradise. Their vast trail networks cater to hikers of all skill levels, weaving through dense woods, open fields, and offering panoramic views of the surrounding landscapes. Bird watchers frequent these areas, as the parks are home to a plethora of native species. And for those who simply want a leisurely day outdoors, the numerous picnic spots and open meadows provide the perfect setting.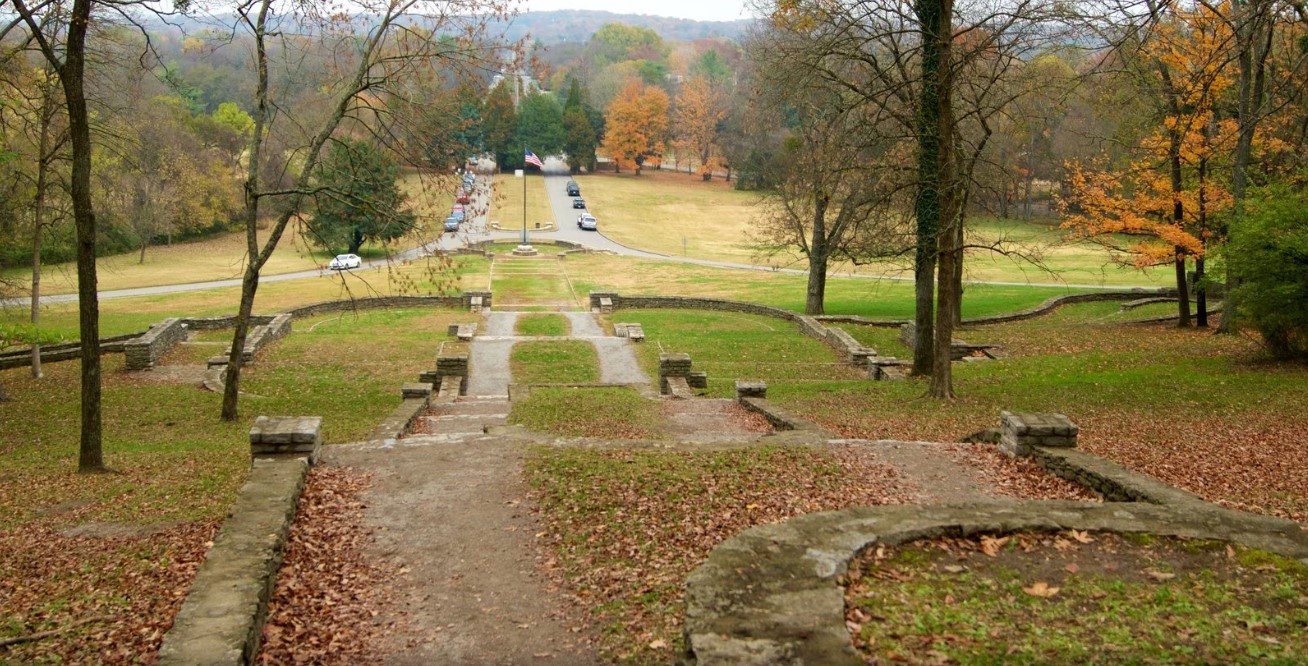 Parmer Park, another green gem in Belle Meade, is a more intimate space but no less charming. It's a favorite among families with children, thanks to its playground and open areas for games and activities. The park's walking paths are popular with local joggers and those looking for a peaceful evening stroll. The gentle babble of the stream that runs through the park only adds to its calming atmosphere.
Belle Meade's commitment to preserving nature extends beyond its parks. The Richland Creek Greenway, while not exclusively in Belle Meade, runs close by and offers a scenic pathway for walkers, runners, and cyclists. This greenway meanders alongside its namesake, Richland Creek, and is punctuated by native plants, bird watching spots, and occasional artwork, making it both a recreational and cultural experience.
Furthermore, while not a traditional park, the grounds of the Belle Meade Plantation deserve a mention. The sprawling gardens and open spaces, coupled with the history embedded in the landscape, make it a unique blend of nature, history, and architecture. It's a place where one can enjoy the beauty of Southern gardens while also taking a step back in time.
In Belle Meade, the intertwining of urban living and nature is seamless. Whether one is seeking an adventurous hike, a quiet spot for contemplation, or a day out with family, Belle Meade's parks and green spaces provide an array of options, ensuring that nature is always within arm's reach.
Business and Industry
Belle Meade, best known for its lush landscapes and historic charm, has an economy deeply rooted in its heritage and location. The city, being a part of the greater Nashville metropolitan area, enjoys the ripple effects of Nashville's diverse economic landscape, even though its local business scene leans towards certain distinct sectors.
Firstly, one can't discuss Belle Meade without mentioning its real estate industry. The city is renowned for its stately homes, many of which are historic, and this has cultivated a robust market for luxury real estate. Real estate agencies, property management companies, and related services thrive here, catering to a clientele that values the exclusivity and prestige of the Belle Meade address.
With its array of historic sites, especially the Belle Meade Plantation, tourism and hospitality play significant roles. The Plantation and other historic locales not only draw tourists but also serve as venues for events, from weddings to corporate retreats. Supporting this influx of visitors, there are a handful of boutique bed-and-breakfast establishments and luxury lodgings that offer a personalized Belle Meade experience.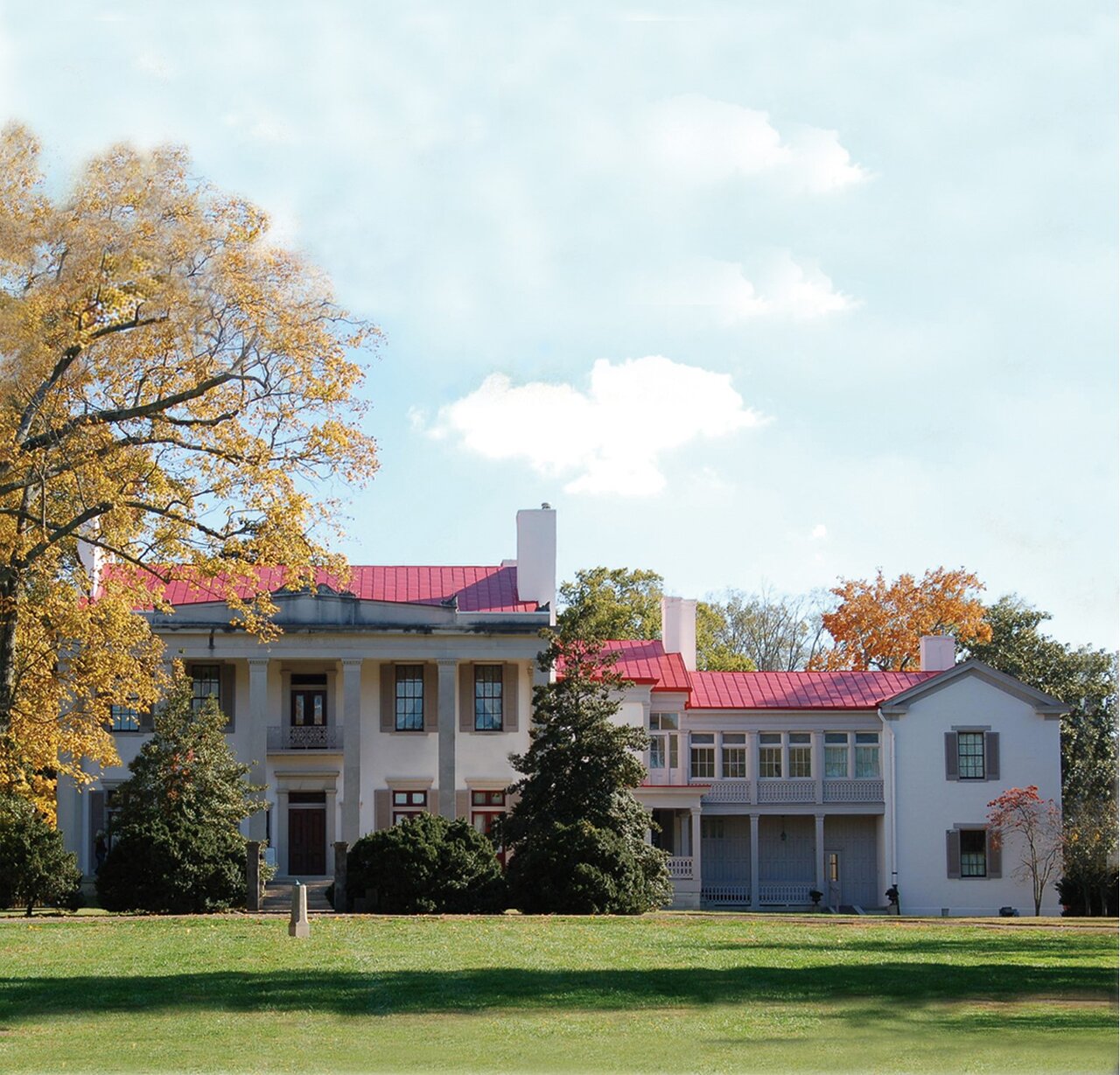 Given Belle Meade's affluent demographic, there's also a niche market for premium retail and services. From high-end boutiques to upscale dining establishments and wellness centers, businesses here cater to a clientele that seeks both quality and exclusivity.
While Belle Meade itself might not be an industrial hub, its proximity to Nashville means that many of its residents are professionals working in Nashville's thriving sectors like healthcare, music, and education. As such, Belle Meade indirectly benefits from the broader economic activities of the Nashville metro area.
In essence, while Belle Meade's business environment might seem niche at first glance, it's a reflection of the city's unique character. Rooted in history, driven by a discerning community, and benefiting from its association with Nashville, Belle Meade's industries and businesses are as distinct as the city's iconic tree-lined avenues.
Airport and Transportation
Belle Meade's location within the Nashville metropolitan area brings with it both convenience and connectivity. When it comes to air travel, residents of Belle Meade are in a favorable position. Nashville International Airport (BNA) is the nearest major airport and is located roughly 15 miles east of Belle Meade. A drive to the airport from the heart of Belle Meade typically takes around 20 to 30 minutes, depending on traffic. The airport serves as a gateway to numerous domestic and international destinations, making business or leisure travel relatively hassle-free for those living in Belle Meade.
As for public transportation, while Belle Meade itself is primarily residential and doesn't have a dense network of transit options, its proximity to Nashville allows residents to tap into the broader transportation offerings of the metro area. The Metropolitan Transit Authority (MTA) provides bus services that connect various parts of the Nashville area, including routes that come reasonably close to Belle Meade. Residents can easily drive a short distance to one of these routes or use ride-sharing services to reach a bus stop. These buses, while not as frequent as those in larger cities, are a viable option for those who prefer public transport for their daily commutes or city explorations.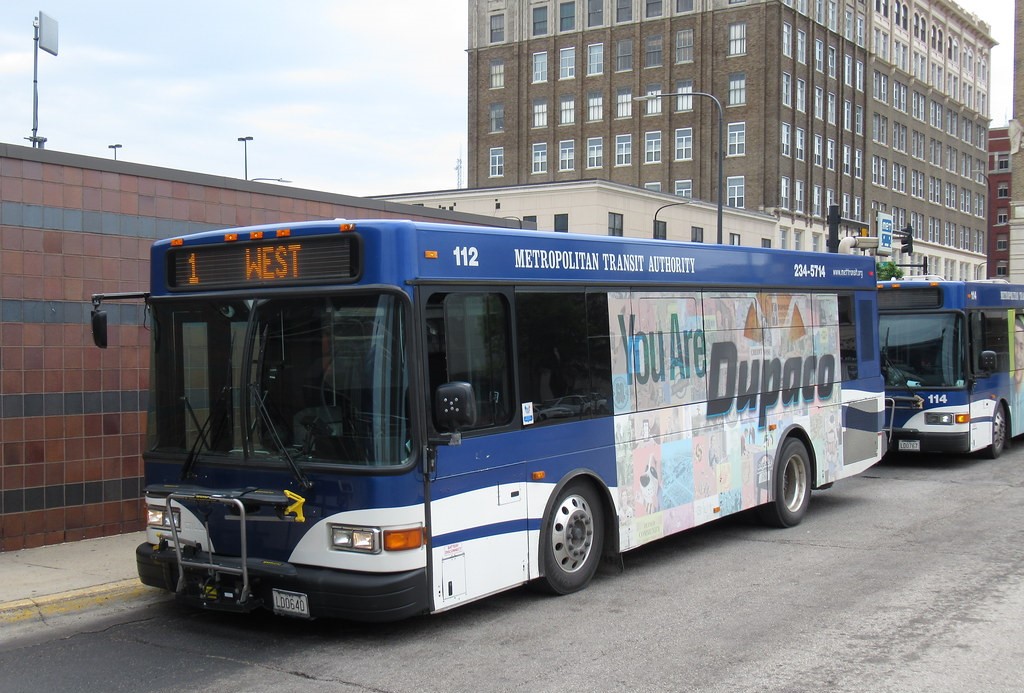 For residents who value sustainable modes of transport, Nashville and its surrounding areas, including Belle Meade, have seen an increase in bike lanes and pedestrian-friendly pathways in recent years. While not a public transit option in the traditional sense, it does offer an alternative mode of moving around for those who are environmentally conscious or just looking for a bit of exercise.
In summary, while Belle Meade might not be a hub of public transportation in its own right, its strategic location within the Nashville metro grants its residents relatively easy access to both air travel and the broader region's transit options. Whether flying out for a vacation or just navigating the local area, Belle Meade's residents find themselves well-connected.
Weather
Belle Meade, nestled within Tennessee, enjoys a temperate climate, characterized by distinct seasons that each bring their own charm and ambiance to the city's stately avenues and verdant landscapes.
The spring months in Belle Meade are a true delight. As the chill of winter recedes, the city bursts into color with blooming flowers, lush green grass, and budding trees. Temperatures are mild, with daytime highs gradually rising through the 60s and 70s. It's a season of renewal, where residents often take to the outdoors, soaking in the pleasant weather and the natural beauty that comes with it. Occasional spring showers dot the landscape, but they only serve to intensify the fresh, vibrant hues of the season.
Summer, on the other hand, can be warm and humid. Temperatures often climb into the upper 80s and 90s, and the air can feel quite thick at times. It's a season where the city's pools and shaded porches become popular havens. Evening thunderstorms are not uncommon, providing a dramatic backdrop with their light shows and bringing temporary relief from the heat. Despite the warmth, summer is a lively time in Belle Meade, with residents engaging in barbecues, garden parties, and outdoor events.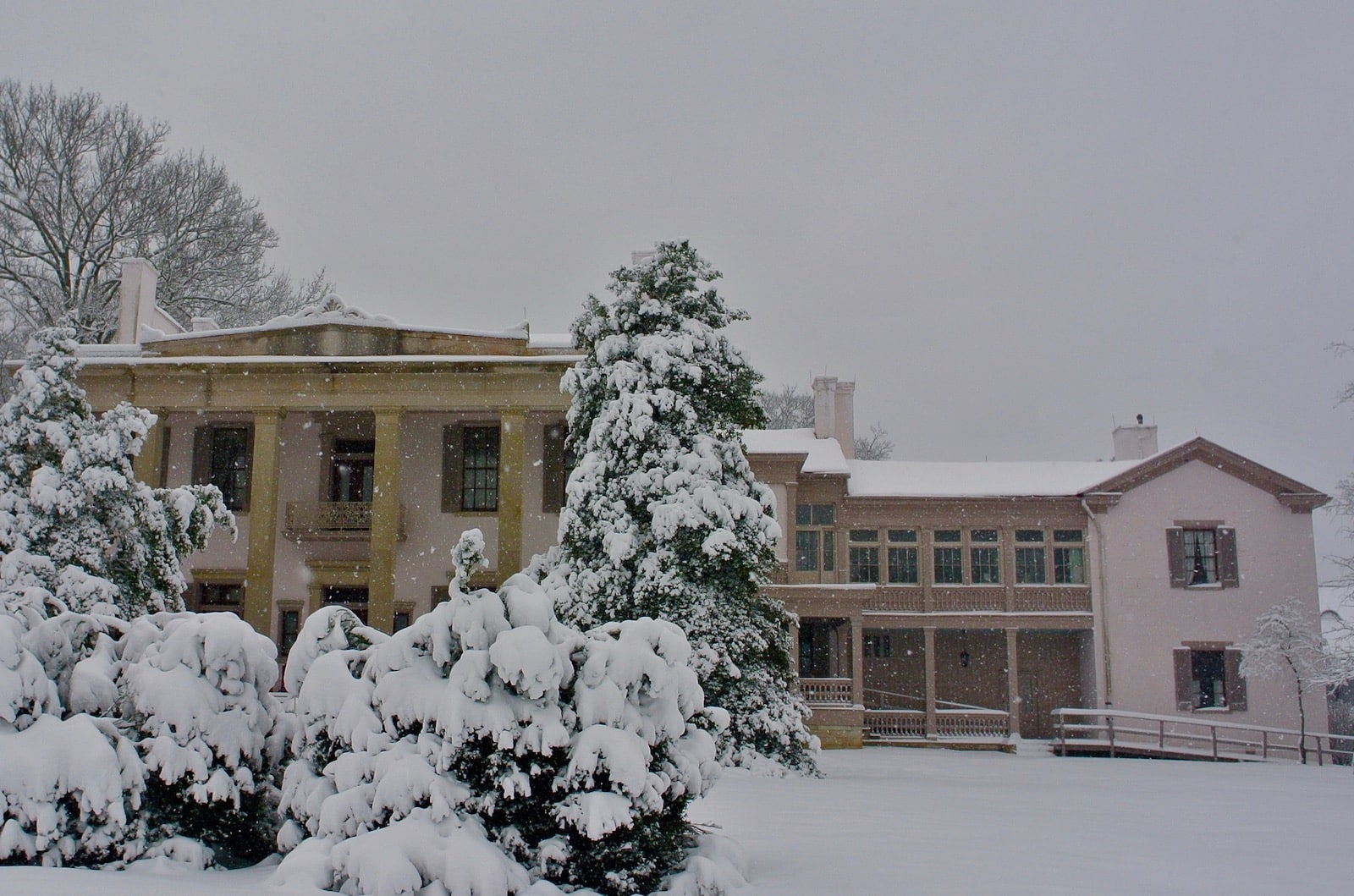 Autumn is many residents' favorite season. The oppressive heat of summer gives way to cooler, crisper days. But it's the transformation of the city's foliage that truly steals the show. Trees turn brilliant shades of gold, orange, and red, creating picturesque scenes throughout Belle Meade's neighborhoods. It's a fantastic time for leisurely drives, walks in the park, or simply enjoying the tranquil beauty from one's backyard.
Winter, while milder than many northern locales, brings its own quiet beauty. Temperatures can drop to the 30s, and while heavy snowfall is rare, occasional light snow or frost might grace the city, giving it a serene, wintry appearance. It's a time for cozy indoor activities, fireplaces, and the anticipation of the festive holiday season.
In Belle Meade, the changing seasons offer a rhythmic cadence to life, with each one presenting its own set of experiences, colors, and moods. It's a place where nature's cycles are not just observed but deeply felt and celebrated by its residents.
Private and Public Schools
Education holds a place of prominence in Belle Meade, reflecting the community's commitment to fostering growth, knowledge, and well-rounded development. The city, with its mix of esteemed private and public schools, ensures that families have ample choices tailored to their educational preferences and philosophies.
Private schools in Belle Meade are often noted for their longstanding traditions of academic excellence. The schools, both secular and religious-affiliated, offer rigorous curricula, a broad range of extracurricular activities, and smaller class sizes that allow for more personalized attention. One such institution that stands out is Harding Academy. Renowned for its holistic approach to education, the school boasts a nurturing environment that places equal emphasis on academics, arts, and character development. Families often appreciate the close-knit community feel of such institutions, where educators and parents collaborate closely to ensure the best outcomes for students.
On the public school front, Belle Meade falls under the purview of the Metropolitan Nashville Public Schools (MNPS) district. The schools that serve the Belle Meade community are recognized for their commitment to providing a diverse, inclusive, and comprehensive education. Julia Green Elementary, for instance, is often lauded for its dedicated staff, innovative programs, and a strong emphasis on community engagement. As students progress, they often feed into the esteemed Hillsboro High School, which offers a variety of advanced placement courses, extracurriculars, and programs designed to prepare students for higher education and beyond.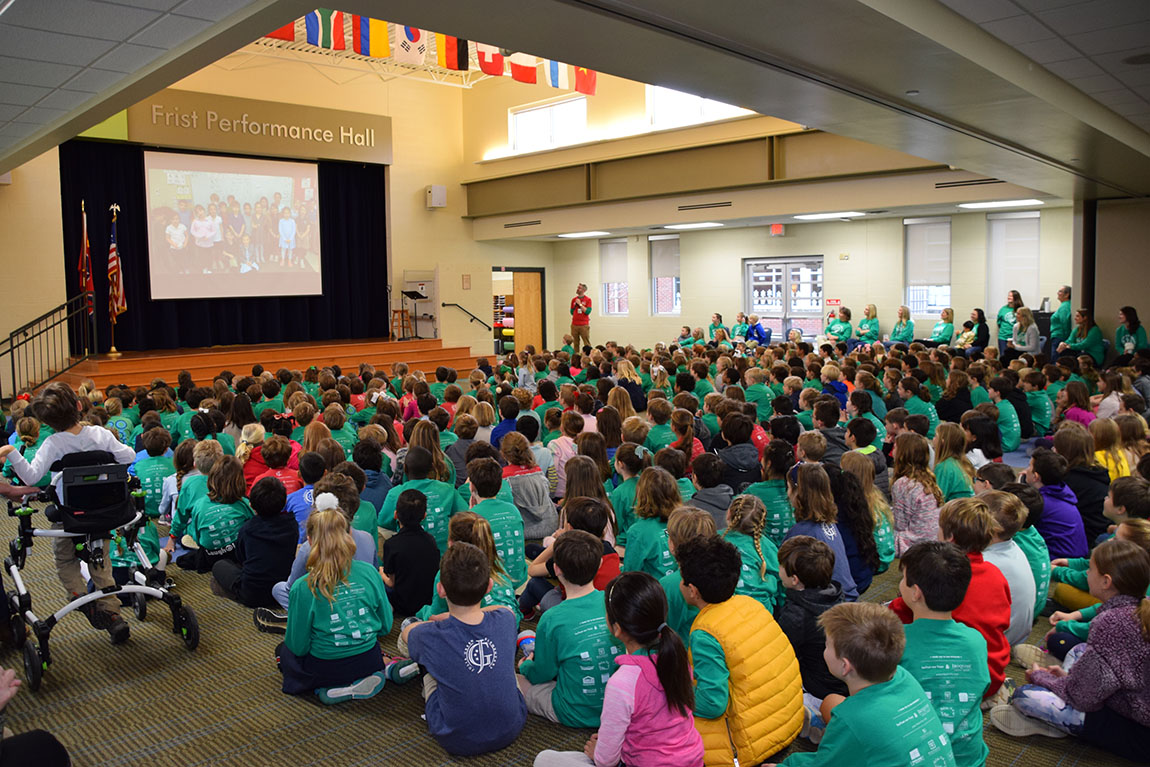 While the city itself doesn't have a plethora of schools within its boundaries, its proximity to Nashville means that Belle Meade residents also have access to some of the metro area's top educational institutions. Whether it's specialized charter schools, magnet programs, or esteemed universities, the broader region offers a diverse tapestry of educational opportunities.
In essence, Belle Meade strikes a harmonious balance between the intimacy of private education and the expansive resources of the public school system. The city's educational landscape embodies a commitment to fostering not just academic prowess, but also the personal and social growth of its younger residents.
History
Belle Meade's tapestry is richly woven with tales of antebellum splendor, the rise and fall of an empire built on thoroughbred horses, and the genteel evolution of a community that came to symbolize Southern grandeur. The very name "Belle Meade" translates from Old French as "beautiful meadow," a fitting moniker for a place of such natural beauty and deep-rooted history.
The story of Belle Meade begins with John Harding, who, in the early 1800s, purchased a tract of land and embarked on the establishment of a modest farm. However, his interest in breeding and racing horses transformed this humble farm into the Belle Meade Plantation, which would become a focal point of thoroughbred horse breeding in the United States. Over the years, with the stewardship of the Harding family and their descendants, the plantation expanded its acreage and influence, exporting its superior thoroughbred bloodlines far and wide.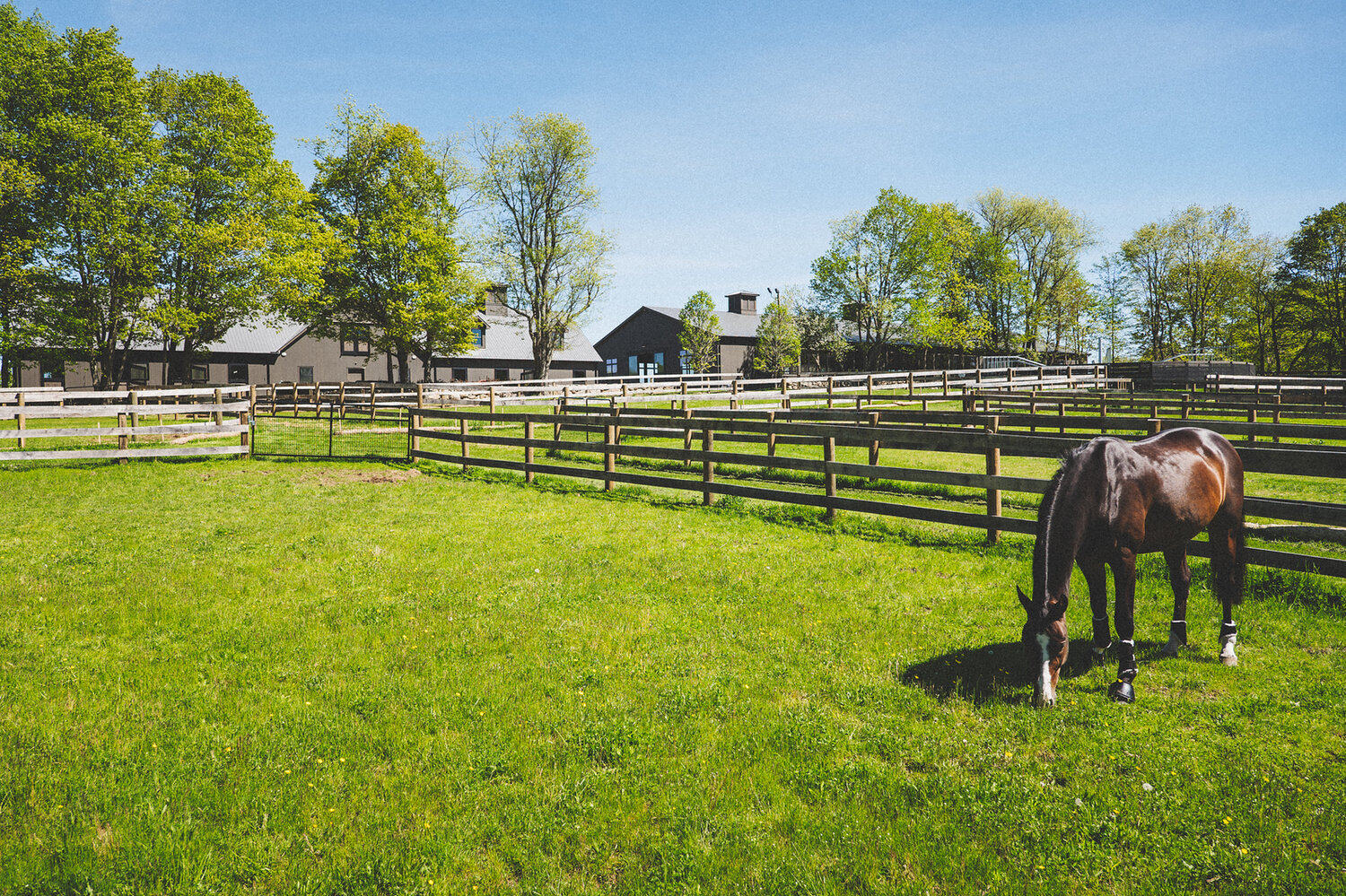 However, like much of the South, Belle Meade was not untouched by the Civil War. The plantation witnessed military skirmishes, and its grounds became an encampment for troops. After the war, the estate faced financial hardships but managed to retain its reputation in the horse breeding industry, with its legacy living on in famous races like the Kentucky Derby and the Belmont Stakes, where many winners can trace their lineage back to Belle Meade's studs.
As the 20th century dawned, the estate was parceled off, leading to the development of the Belle Meade community. The grand mansion and some of the surrounding property were preserved as a testament to the bygone era. Today, the Belle Meade Plantation stands as a museum, drawing visitors eager to glimpse the elegance of the antebellum South and learn about the intricate history of horse breeding.
The city itself, while now a residential enclave, still retains echoes of its majestic past. Tree-lined avenues, historic markers, and stately homes serve as reminders of a time when Belle Meade was the epicenter of Southern horse culture. Through preservation efforts and a deep respect for history, the spirit of old Belle Meade lingers, gracefully entwined with the modern rhythms of today's community.