Bell Buckle, TN Homes for Sale
Bell Buckle, TN Homes for Sale
September 27, 2023
Tucked away in the rolling landscapes of Middle Tennessee, Bell Buckle offers a captivating blend of Southern charm, rich history, and a close-knit community. Whether you're drawn to its famed crafts fairs, the timeless appeal of its downtown shops, or simply the promise of a quieter, more relaxed pace of life, moving to Bell Buckle is like stepping into a picturesque postcard of Americana.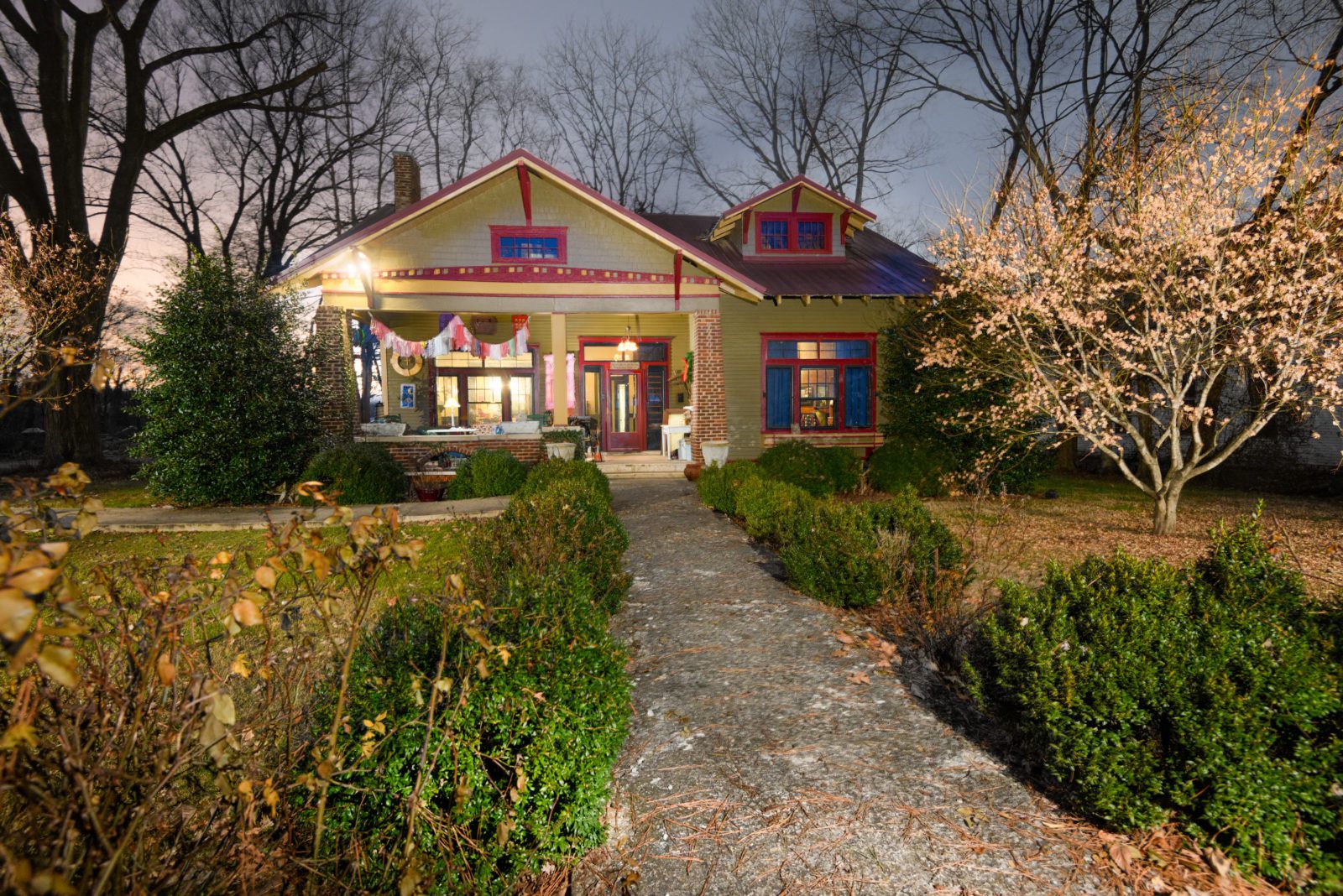 Established in 1852, Bell Buckle is a vibrant testament to Tennessee's rural heritage. With a population that's comfortably nestled under 1,000 residents, this quaint town seems untouched by time, boasting an ambiance of hospitality and warmth. Its historic downtown is a delightful journey through tree-lined streets, antique shops, and Victorian architecture.
But finding a home in Bell Buckle, or any new town, can be both an exhilarating and daunting experience. Whether you're a first-time homebuyer, looking for a larger space, or downsizing for retirement, understanding the local real estate market and the unique offerings of the community is crucial.
In this guide, we'll walk you through the essentials of relocating to Bell Buckle, TN, offering insights on neighborhoods, schools, amenities, and, of course, the home-buying process. Embarking on this journey with informed choices will not only help you find the perfect home but will also allow you to fully embrace and become a part of the Bell Buckle community.
So, as you prepare to turn the pages of this new chapter in your life, let's uncover the many gems that await you in the heart of Bell Buckle, Tennessee.
Housing Market
Adjacent to the idyllic town of Bell Buckle, several other cities showcase their unique attributes, each contributing to the region's diverse landscape.
Shelbyville, known as the "Walking Horse Capital of the World", boasts a housing market that mirrors its dynamic energy. The town is home to the Tennessee Walking Horse National Celebration, a globally recognized event. Homes here are a mix of historical charm and new constructions, with properties that cater to equestrian lovers, complete with sprawling pastures and barns. The lifestyle in Shelbyville is active, with a deep-rooted appreciation for community events and horse-related activities. It's a place where tradition melds with innovation, creating a vibrant atmosphere.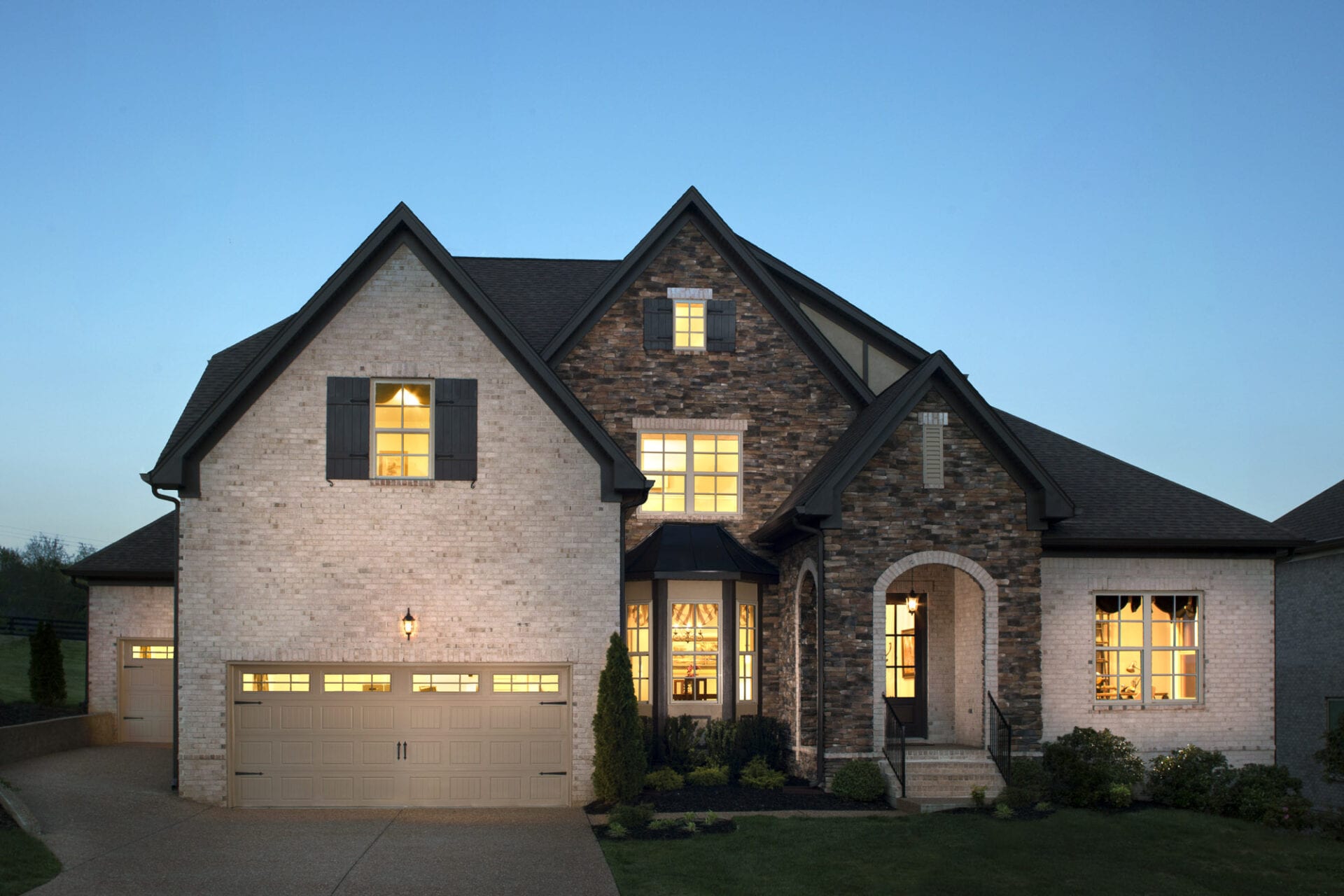 Then there's Tullahoma, a city characterized by its technological advancements despite its smaller size. This city has a rich aviation and aerospace legacy, and it's home to the Arnold Engineering Development Complex. The housing market in Tullahoma is diverse, offering a mix of suburban homes, apartments, and townhouses, making it an attractive location for professionals working in the tech and aerospace sectors. The city offers a blend of an active, outdoorsy lifestyle—thanks to its parks and lakes—with the conveniences of urban living.
Manchester, not far from Bell Buckle, is known for its welcoming community spirit. The city, which hosts the annual Bonnaroo Music and Arts Festival, offers a housing market that's affordable and varied. From cozy bungalows to larger family homes, Manchester provides options for a broad spectrum of buyers. The lifestyle here is leisurely with a touch of excitement, especially during the festival season. Beyond Bonnaroo, the city boasts several parks and recreation areas, reinforcing the area's commitment to community and outdoor living.
Murfreesboro, a city that's seen significant growth over the years, stands as a hub for education and culture in the region. Being home to Middle Tennessee State University, it has a youthful and energetic vibe. The housing market in Murfreesboro is robust, with a variety of options ranging from apartments for students to luxury homes for established families. With numerous shopping centers, eateries, and cultural attractions, the city offers a lifestyle that's both vibrant and rooted in Southern traditions.
Each of these cities, while distinct in their offerings, complements the others. They collectively paint a picture of a region that's rich in history, community spirit, and diverse living opportunities. Whether one is drawn to the equestrian charms of Shelbyville, the tech-driven atmosphere of Tullahoma, the festival vibes of Manchester, or the academic pulse of Murfreesboro, there's something for everyone in the areas surrounding Bell Buckle.
Nearby Cities
Belle Meade, TN, while nestled within the Nashville metro area, has always stood out as one of the more upscale enclaves in the region. Known for its stately homes, manicured lawns, and historical significance, it's no surprise that Belle Meade carries with it a higher cost of living than many other parts of Tennessee and even some major cities across the USA.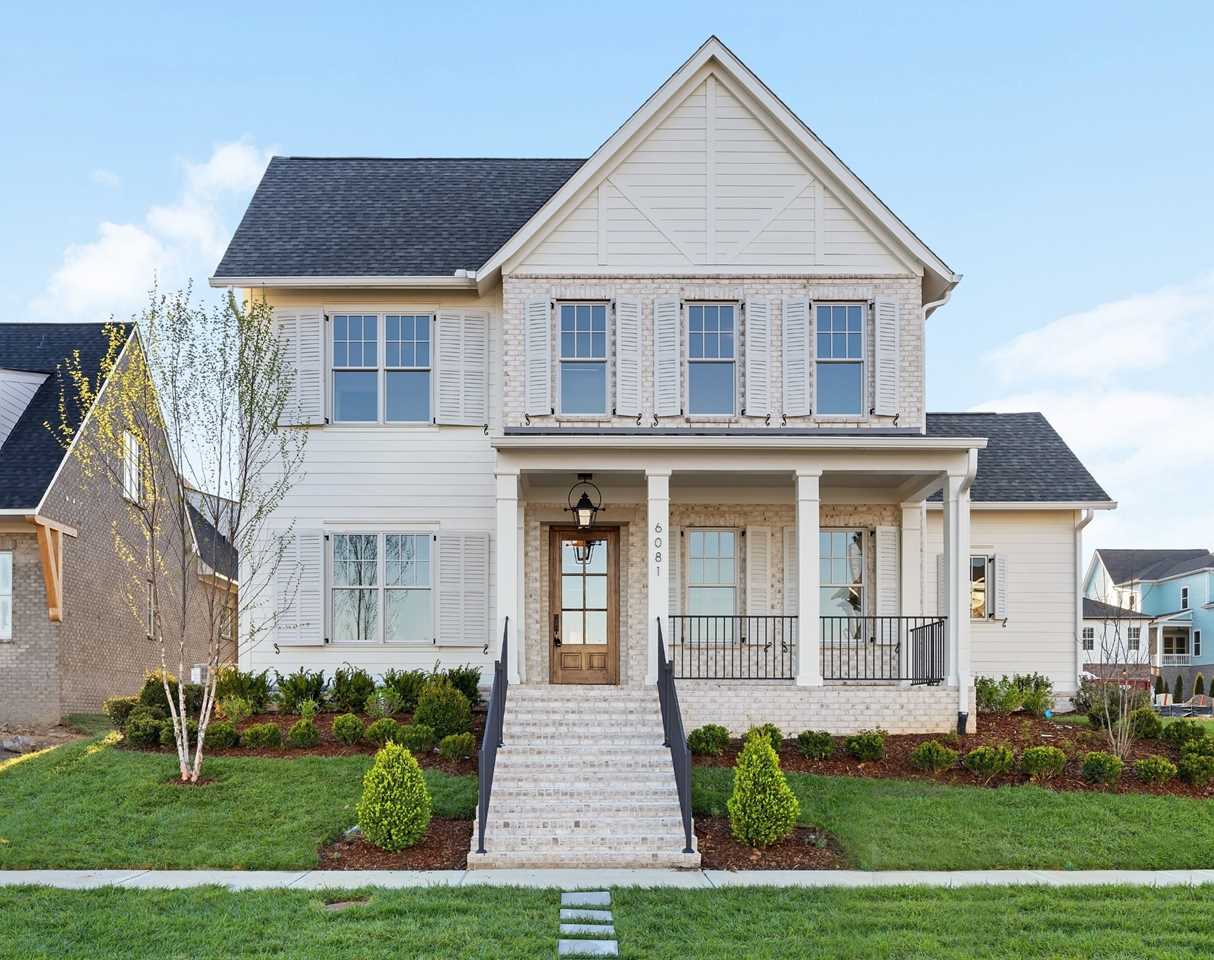 When we take a broad look across the nation, major metropolises like San Francisco, New York City, and Los Angeles are often the benchmarks for a high cost of living, especially when it comes to housing. Belle Meade, while certainly not competing with the astronomical real estate prices of these cities, does command a premium within its own regional context. Homes in Belle Meade are often large and historically significant, with price tags that reflect their grandeur.
Outside of housing, other daily living expenses in Belle Meade, such as dining, transportation, and entertainment, might be more comparable to other affluent suburbs across the country. For example, while dining out in Belle Meade may be more expensive than in other parts of Nashville, it's probably on par with or even more affordable than dining in upscale neighborhoods in cities like Chicago or Dallas.
Interestingly, when comparing Belle Meade to some of the rapidly growing tech hubs like Seattle or Austin, the cost dynamics shift a bit. While these cities started off as more affordable alternatives to Silicon Valley, their recent booms have driven up prices considerably. In such scenarios, Belle Meade's cost of living might actually appear somewhat moderate, especially for those looking to find a balance between luxury and value.
However, it's essential to factor in local salaries when discussing cost of living. While Belle Meade and other upscale neighborhoods might seem expensive in isolation, the earning potentials in larger metro areas often balance things out. On the other hand, while some parts of the Midwest or the South might have significantly lower living costs, they might also come with fewer high-paying job opportunities.
Ultimately, Belle Meade's appeal isn't just in its grand homes or tree-lined streets, but in the unique blend of Southern charm and luxury it offers. For many, the cost of living there is a worthy investment for the lifestyle and ambiance it brings.
Top Neighborhoods
Bell Buckle, Tennessee, though a small town, offers several charming residential neighborhoods that have drawn residents for their unique appeal and character. One such area that immediately comes to mind is the historic downtown district. Nestled with classic Victorian homes and mature trees, this neighborhood transports residents back in time. The intricate details of the homes, combined with the accessibility of downtown shops and the famed Bell Buckle Café, make it a coveted spot for those who love a mix of history and convenience.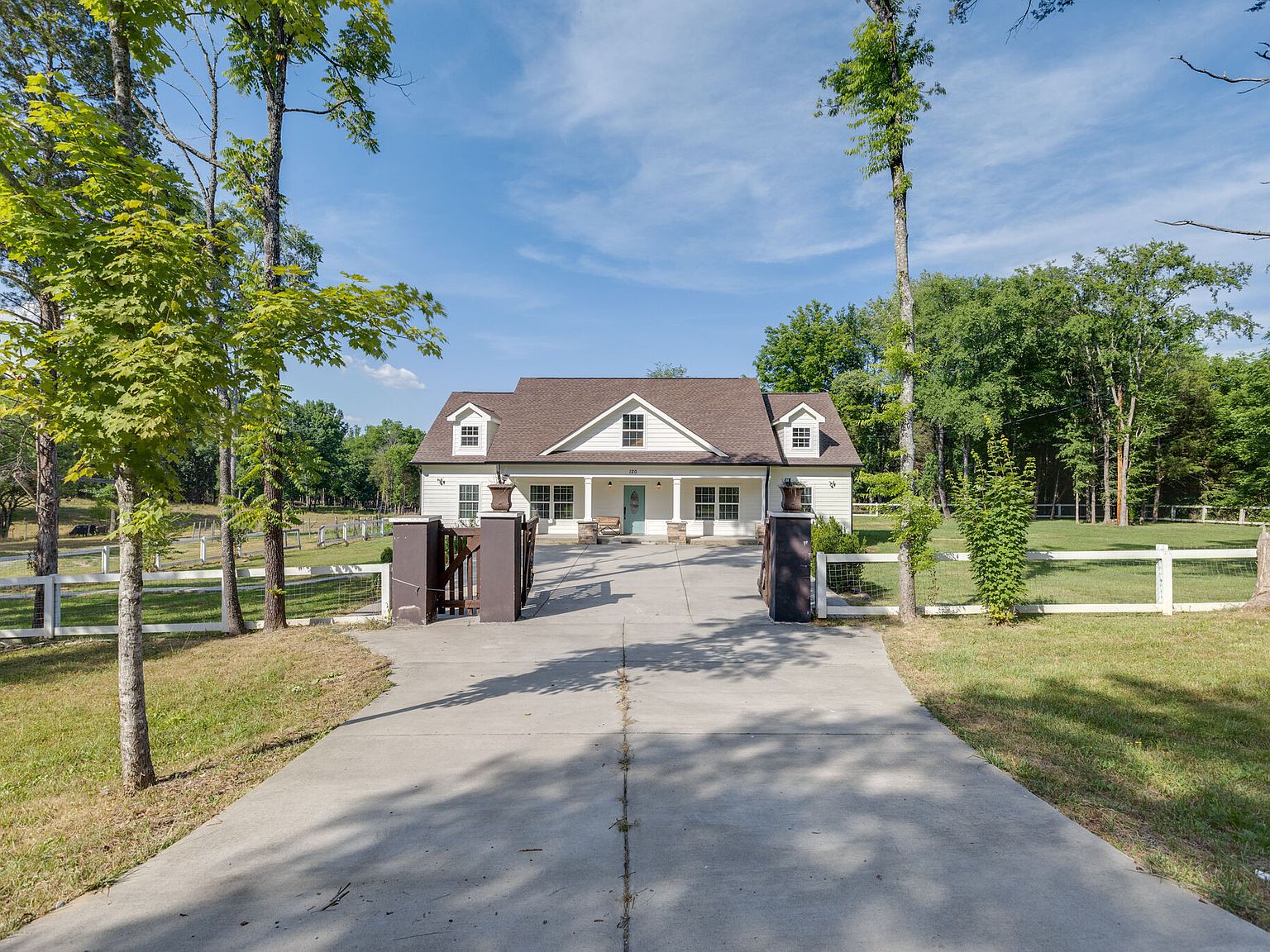 On the outskirts of the town center, there are newer subdivisions that cater to families and individuals looking for more contemporary homes. These areas offer a quieter ambiance with larger yards and modern amenities. The close-knit community feel remains, but there's the added advantage of newer constructions and, often, more space to stretch out. Many of these homes also boast scenic views of the surrounding Tennessee countryside, creating a perfect backdrop for those who appreciate nature.
For those who prioritize larger plots of land and a closer connection to nature, the farmland areas of Bell Buckle are truly enticing. Here, residents can enjoy vast expanses of green, rolling hills and even venture into small-scale farming. It's not uncommon to see houses with barns or stables, catering to equestrian lovers or those who cherish a pastoral lifestyle.
All in all, Bell Buckle, with its mix of historic charm and modern convenience, offers a range of neighborhoods to cater to different lifestyles, all the while ensuring that the close-knit community feel that the town is known for remains intact. Whether you're an artist seeking inspiration, a family desiring space, or someone simply wanting a slice of serene Tennessee countryside, Bell Buckle has a spot for you.
Top Condos & Townhomes
Bell Buckle, TN, though quaint and with a distinct historic charm, has some impressive condo and townhome communities that are worth considering for those looking to relocate or settle in the area.
One of the most sought-after communities is the Bell Meadows Estates. Nestled amidst the serene backdrop of Bell Buckle's rolling hills, this community offers state-of-the-art townhomes with an emphasis on comfort and sustainability. The modern amenities combined with a touch of Southern architecture make it a blend of the new and the nostalgic.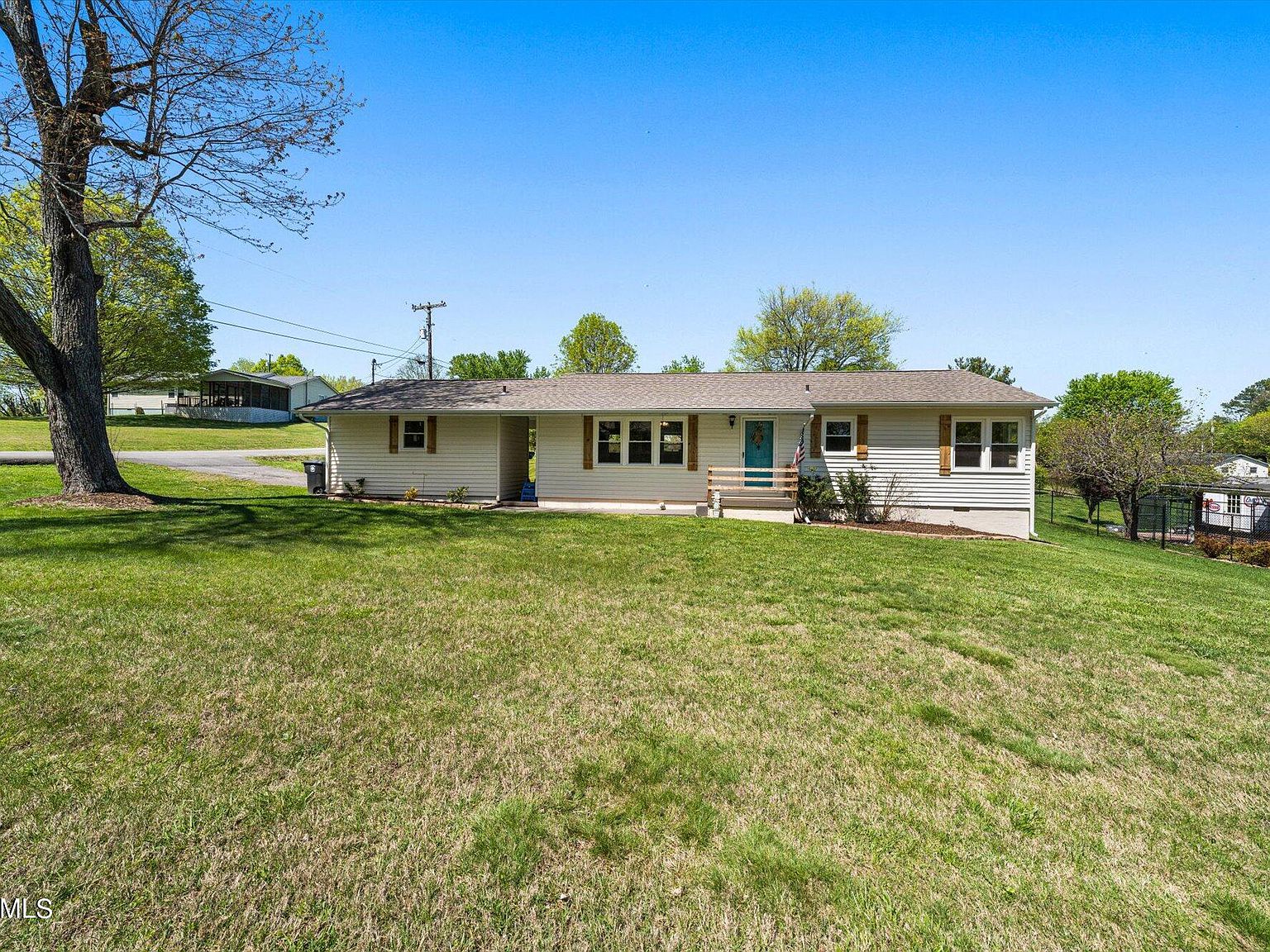 Not far from there is the Whispering Pines community. Known for its peaceful ambiance and proximity to local parks, it provides an ideal setting for families and retirees alike. The townhomes in Whispering Pines are spacious, with open floor plans that allow for plenty of natural light, making them energy efficient and aesthetically pleasing. Additionally, the community's location makes it easy for residents to access the heart of Bell Buckle and enjoy its boutique shops, eateries, and annual events.
Another community that stands out is the Orchard Lane Residences. This upscale townhome community takes pride in its beautifully manicured landscapes and tree-lined pathways. Beyond its aesthetic appeal, Orchard Lane focuses on community engagement, often hosting events and gatherings for its residents. The homes here have been crafted with attention to detail, boasting high-end finishes and appliances.
For those who prioritize accessibility, the Bellview Terrace townhomes might just be the perfect match. Positioned strategically near the major highways, it allows residents to commute effortlessly to nearby cities while still enjoying the laid-back pace of Bell Buckle. The community is relatively newer, with contemporary designs that cater to modern sensibilities without compromising on the rustic charm the town is known for.
Each of these communities offers its own unique flavor, catering to different preferences and lifestyles. But one thing they all share is a sense of community and the warmth of Bell Buckle's signature hospitality.
Cost of Living
Bell Buckle, TN, with its picturesque surroundings and small-town charm, offers an interesting contrast when it comes to the cost of living, especially when compared to major metro cities in the USA. This quaint town is not just a haven for those seeking a more peaceful and close-knit community; it's also an attractive spot for those wishing to stretch their dollar further.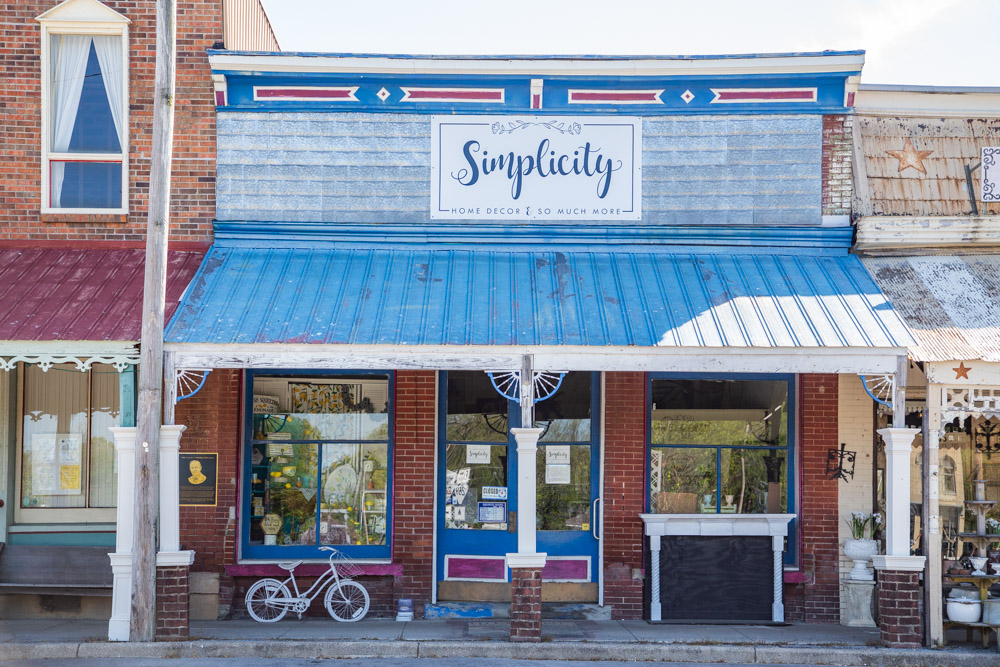 When we juxtapose the cost of living in Bell Buckle with cities like New York, Los Angeles, or San Francisco, the difference is quite pronounced. Housing, for instance, is considerably more affordable in Bell Buckle. While in major cities, you might find yourself paying exorbitant rents for a cramped apartment or studio, in Bell Buckle, the same amount could fetch you a comfortable home with a yard, possibly in one of the lovely communities we previously discussed.
Apart from housing, other everyday expenses such as groceries, dining, and entertainment tend to be lower in Bell Buckle. If you were to dine out in downtown Manhattan or the heart of San Francisco, a single meal could cost what one might spend on several meals in Bell Buckle. This doesn't necessarily translate to a compromise in quality; it's more a reflection of the general cost structures and economic dynamics of smaller towns versus major urban centers.
But it's not just the mega-cities where Bell Buckle shines in terms of affordability. Even when compared to medium-sized cities or burgeoning tech hubs like Austin, TX, or Denver, CO, Bell Buckle's cost of living remains on the lower end. These cities, due to rapid growth and influx of new residents, have seen escalating costs over the past few years, making towns like Bell Buckle an attractive alternative for those who have the flexibility to choose their place of residence.
However, it's essential to remember that while the cost of living might be lower, some trade-offs come with living in a smaller town. Employment opportunities, cultural events, and certain amenities that metro areas offer might be limited. Yet, for many, the tranquility, community spirit, and financial breathing room that Bell Buckle provides more than make up for those considerations.
Restaurants and Dining
Ah, the culinary delights of Bell Buckle, TN! For a town its size, Bell Buckle boasts a surprisingly vibrant dining scene, reflecting both its rich southern heritage and the influences of those who've come from afar and made it their home.
The Bell Buckle Cafe is perhaps the most iconic spot in town. Known for its classic Southern comfort food, it's the kind of place where you can savor a hearty meal while enjoying live bluegrass music. Their fried chicken and catfish are legendary, but so are the stories and conversations that flow freely across the tables. It's more than just a dining establishment; it's an experience of Bell Buckle's soul.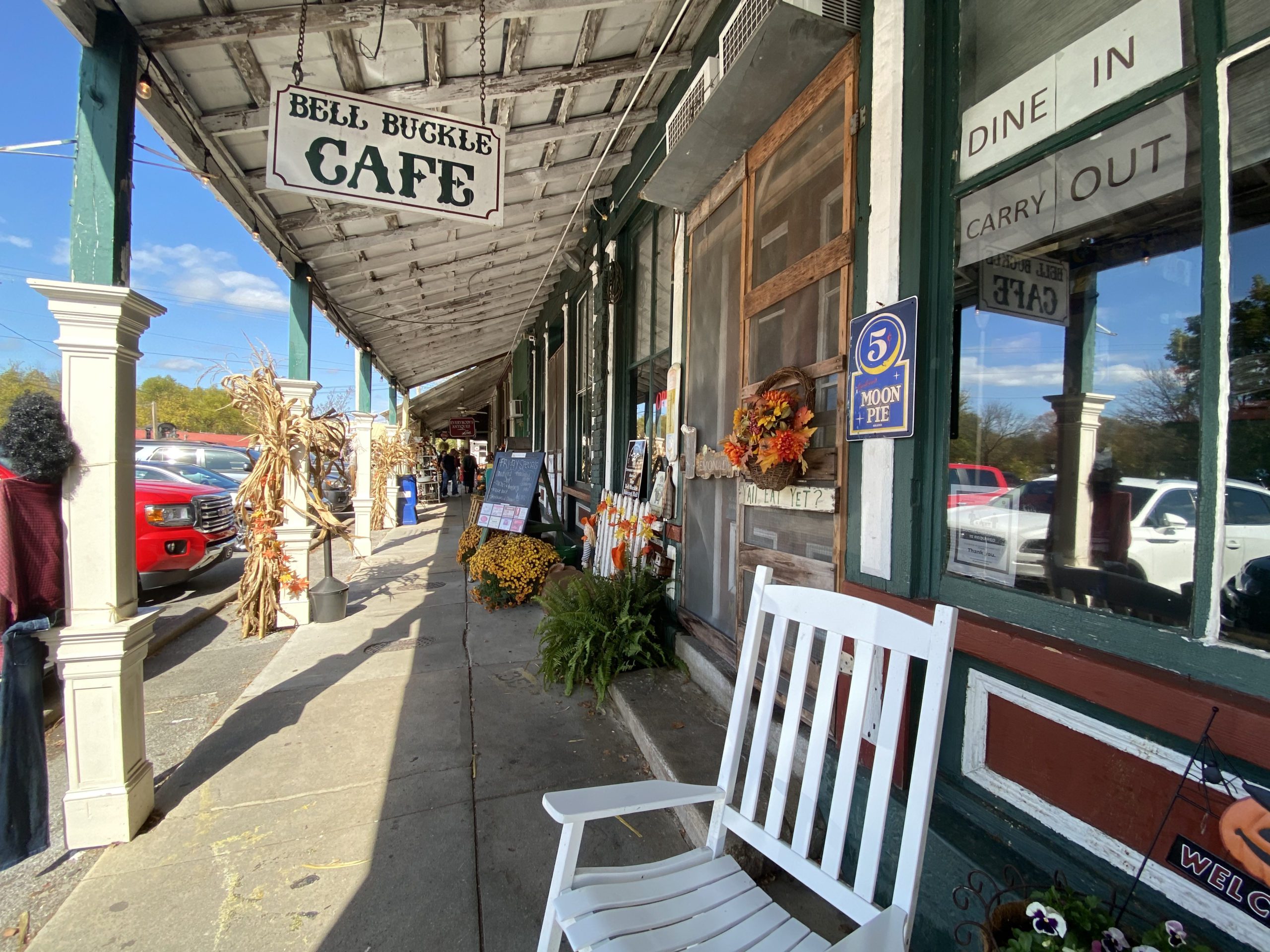 For those with a penchant for sweet treats, the Bluebird Antiques and Ice Cream Parlor is a must-visit. With its vintage charm, it offers a delightful array of ice cream flavors and nostalgic candies. It's not uncommon to see families making a beeline for the parlor after a warm day, children eagerly debating the merits of one ice cream flavor over another.
Then there's the Moon Pie General Store, a nod to the famous annual RC Cola and Moon Pie Festival celebrated in Bell Buckle. While primarily a store, it offers a selection of snacks and beverages, including the iconic Moon Pie and RC Cola combo. It's a delightful spot to reminisce about days gone by and perhaps introduce younger generations to the simple joys of yesteryears.
Of course, there are a handful of newer establishments that have sprung up, introducing a mix of cuisines and dining experiences. From quaint coffee shops offering artisanal brews to eateries experimenting with fusion foods, there's a subtle evolution in Bell Buckle's dining landscape. These establishments, while bringing in a touch of the contemporary, still hold tight to the town's essence, offering warm hospitality and an emphasis on community.
Whether you're a local or a visitor, the restaurants and dining options in Bell Buckle promise more than just a meal. They offer a glimpse into the town's heart, its history, and its hopes for the future.
Shopping and Entertainment
Bell Buckle, TN, while steeped in tranquility and small-town charm, offers a diverse range of entertainment and shopping options that often surprise first-time visitors. The town seamlessly merges its rich historical roots with bursts of modern-day attractions, ensuring there's something for everyone.
When it comes to entertainment, one of Bell Buckle's most celebrated events is the RC Cola and Moon Pie Festival. Drawing both locals and tourists, this festival is an amalgamation of fun games, lively music, parades, and of course, the iconic combination of RC Colas and Moon Pies. Throughout the year, the town also hosts various craft fairs and art shows, showcasing the talents of local artisans and creatives.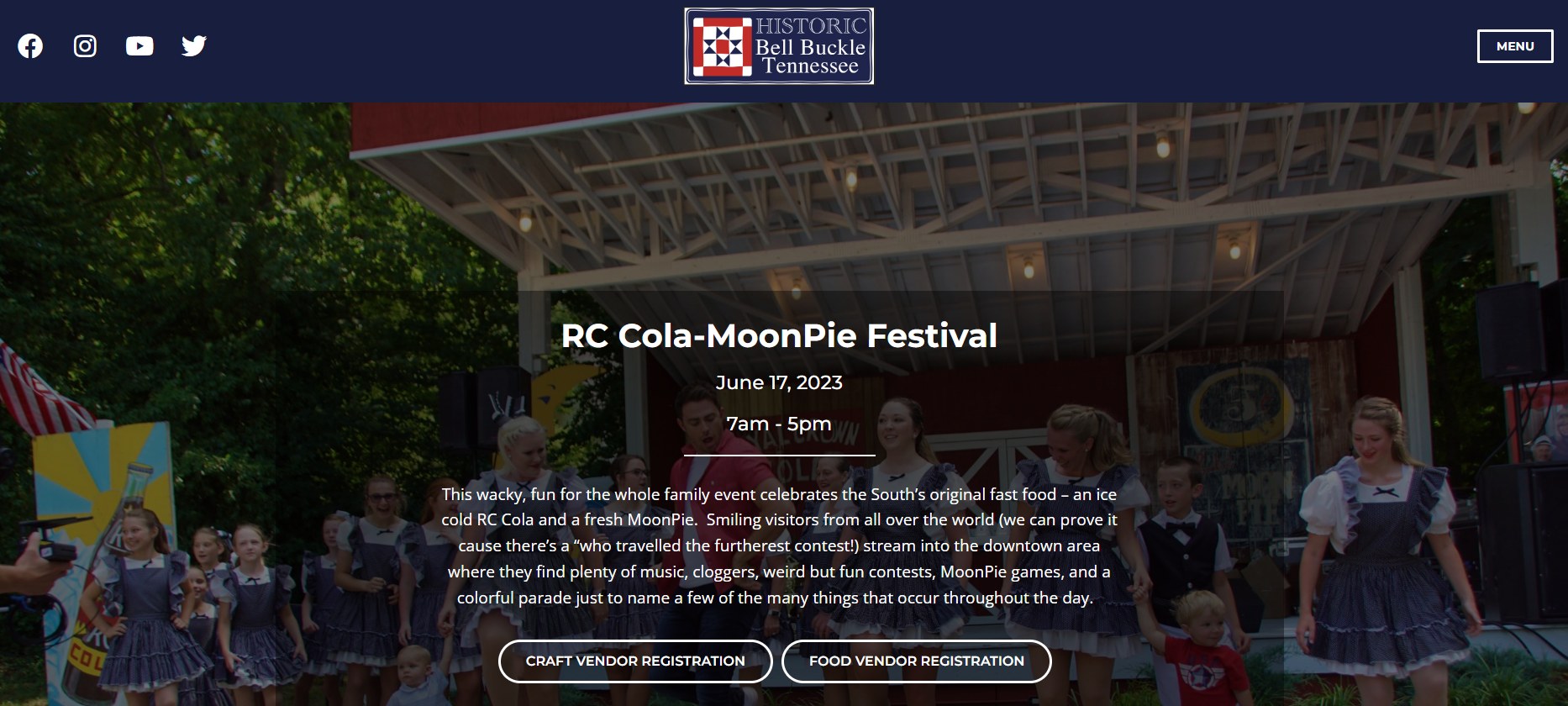 The Webb School, the renowned boarding and day school located in Bell Buckle, often becomes a hub of cultural activities. With its theatrical performances, musical concerts, and sporting events, it adds a dynamic flair to the town's entertainment scene. Visitors and locals alike often flock to the school's events, which are open to the community.
For those who enjoy shopping, Bell Buckle offers a delightful blend of antique stores, boutique shops, and artisanal craft outlets. Wandering through the town's historic district, one can find stores brimming with vintage collectibles, handcrafted jewelry, unique home decor, and a plethora of other treasures. It's not just a shopping expedition but a journey through time, as many shop owners are more than eager to share stories and histories of their wares.
Furthermore, Bell Buckle's local artisans bring forward a touch of bespoke shopping experiences. From handmade candles and soaps to customized pottery pieces, shopping in Bell Buckle becomes a personalized experience. Each purchase often comes with a story, a connection to the artisan, making it more than just a transaction.
In essence, Bell Buckle, with its array of events, performances, and unique shopping locales, offers a refreshing take on entertainment and retail therapy. It's a place where history meets the present, where every corner has a tale to tell, and every visit becomes a cherished memory.
Parks and Nature
Nestled amidst the gentle hills and lush landscapes of Tennessee, Bell Buckle is a haven for nature enthusiasts. Beyond its charming architecture and historic allure, the town's green spaces and nature spots offer both locals and visitors a chance to reconnect with the great outdoors.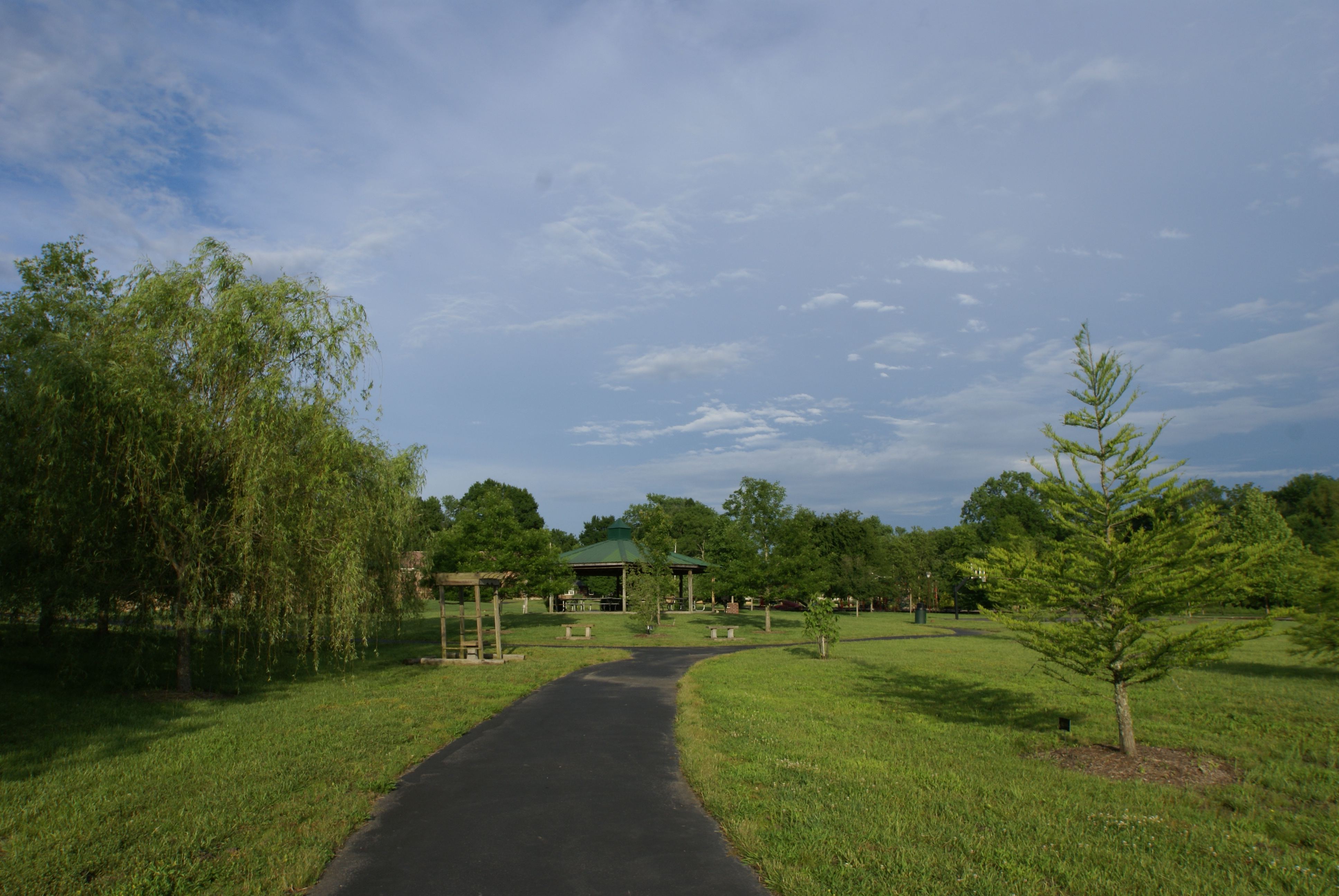 One of the town's treasures is the Bell Buckle Park. This expansive green space provides a serene environment for picnics, leisurely walks, and family gatherings. With well-maintained paths meandering through tall trees and open grassy areas, it's a favorite spot for both morning joggers and those looking for a tranquil space to read or meditate.
Adjacent to the park, there's a beautiful creek that adds to the overall serenity. On warmer days, you can often find children playing by the water's edge, their laughter echoing with the gentle sounds of flowing water. The park also boasts a playground, making it a hit among younger residents.
For those keen on hiking and more adventurous activities, the surrounding areas of Bell Buckle offer several trails that delve into the heart of Tennessee's natural beauty. These trails vary in difficulty, ensuring that both seasoned hikers and novices can find a route that suits their skill level. Along these trails, one might encounter a variety of local wildlife and get to witness some breathtaking views of the countryside.
Apart from formal parks and trails, Bell Buckle's natural allure lies in its undulating landscapes and scenic byways. A simple drive or bike ride around the town can lead to some unexpected natural gems—be it a secluded grove of trees, a picturesque meadow, or a serene pond reflecting the vast Tennessee sky.
In Bell Buckle, the appreciation for nature is palpable. Whether you're a resident soaking in the daily sights or a visitor taking in the town's scenic beauty for the first time, the parks and nature spots serve as gentle reminders of the timeless connection between humans and the world around them.
Business and Industry
Bell Buckle, TN, might have the heart of a quaint small town, but it also boasts a diverse tapestry of businesses and industries that keep its economic engine humming. Delving into the town's commercial landscape provides an insightful perspective into its character and the enterprising spirit of its residents.
Central to Bell Buckle's identity is its rich heritage of arts and crafts. Numerous local artisans call the town home, resulting in a plethora of boutique shops and craft outlets. These businesses, offering everything from handcrafted jewelry to custom woodwork, play a pivotal role in attracting tourists and keeping the town's artistic legacy alive.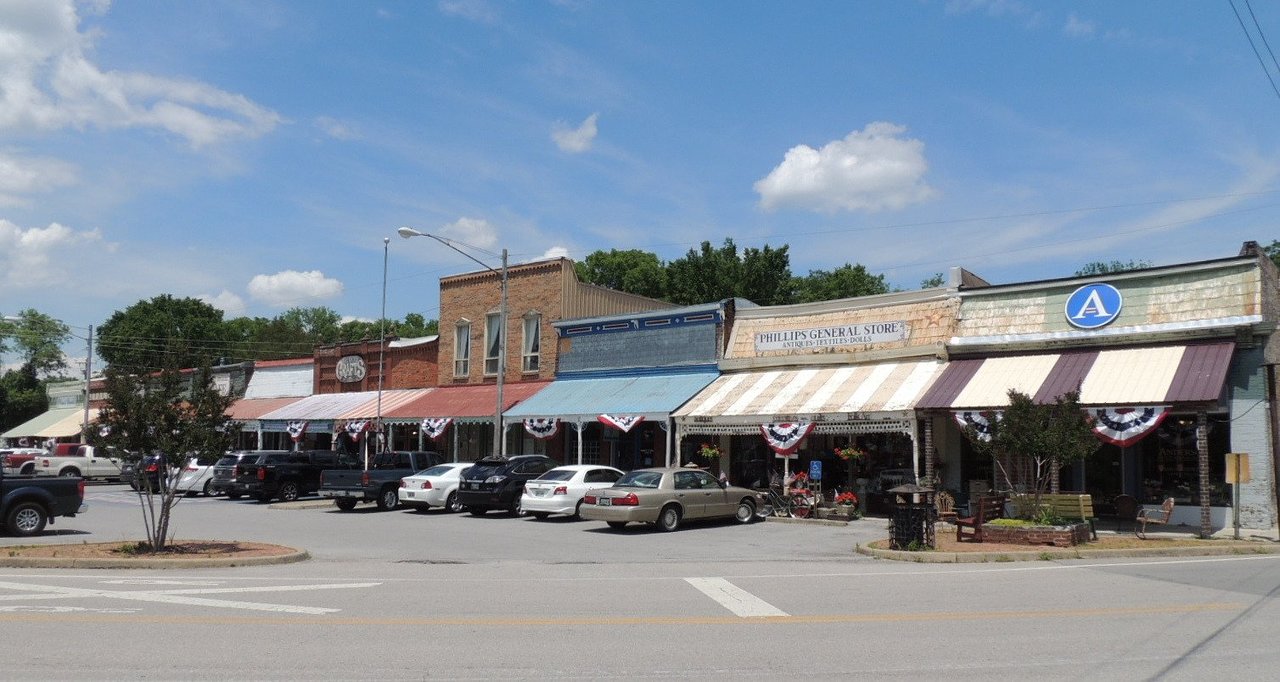 Another significant industry in Bell Buckle revolves around its gastronomic offerings. With the fame of the RC Cola and Moon Pie Festival and a range of eateries that cater to diverse palettes, food-related businesses have found a thriving ground here. Whether it's cafes that serve hearty Southern dishes, or newer establishments offering contemporary fare, the culinary scene in Bell Buckle is both a source of local pride and a draw for visitors.
The town's agricultural roots are still evident in its landscapes and businesses. Farms surrounding Bell Buckle are engaged in a range of activities, from traditional crop farming to livestock rearing. Some have even ventured into specialized areas, such as organic farming, which not only caters to the growing demand for organic produce but also ties in with the town's inclination towards sustainability and natural living.
Education, too, has its place in Bell Buckle's commercial fabric, primarily due to the presence of The Webb School. As one of the oldest boarding schools in the South, it not only adds to the town's cultural and historical significance but also indirectly supports local businesses, as students, staff, and visiting families frequent local establishments.
All in all, while Bell Buckle might appear as a tranquil retreat at first glance, its bustling business scene paints a picture of a town that is as industrious as it is charming. It's a place where tradition melds with modern enterprise, ensuring that the town's economic foundations are as strong as its community bonds.
Airport and Transportation
Traveling to and from Bell Buckle, TN, becomes an interesting topic when considering its location in relation to major transportation hubs. Even though the town exudes a quiet, tucked-away charm, it's relatively well-connected, making journeys in and out reasonably straightforward.
For those seeking air travel options, the closest major airport to Bell Buckle is the Nashville International Airport (BNA). Situated in Nashville, Tennessee, this airport is approximately an hour's drive from Bell Buckle, depending on traffic conditions. Being one of the primary airports in the region, Nashville International offers a broad range of domestic and international flights, which can be especially convenient for residents and visitors to the town. The drive is mostly scenic and relatively straightforward, making the commute a pleasant experience.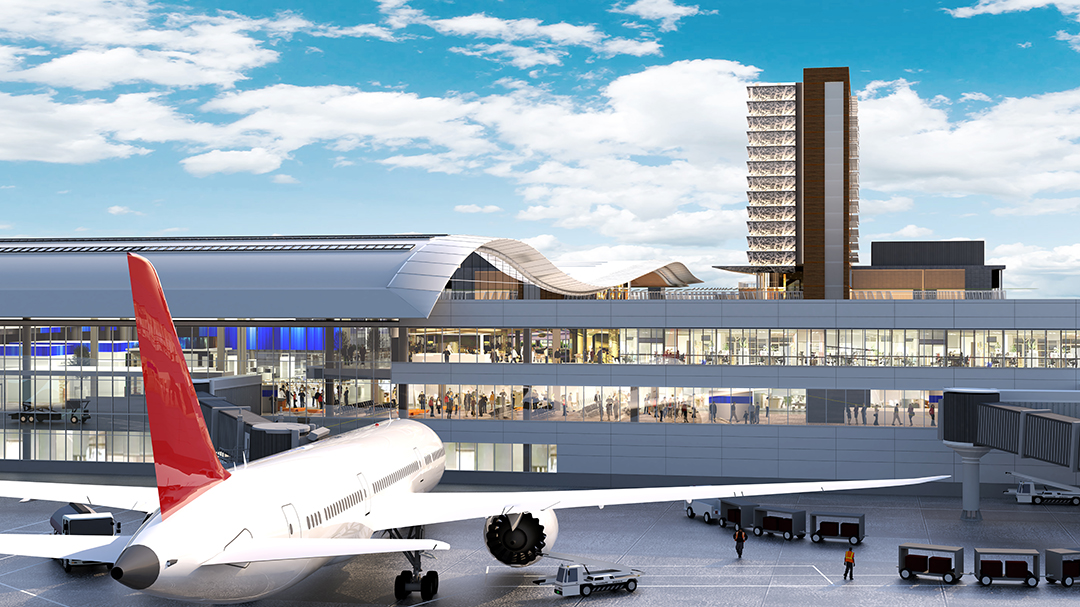 In terms of public transportation, while Bell Buckle retains its small-town atmosphere and doesn't have the extensive transit systems you might find in larger cities, there are still some options. Regional bus services connect Bell Buckle to nearby towns and cities, though they might not run as frequently as some travelers are accustomed to in more urban areas. These services can be especially handy for those who prefer not to drive or are looking for a more economical mode of transport.
Additionally, for those residing in or visiting Bell Buckle and hoping to explore the broader region without personal vehicles, there are car rental services available in nearby towns. This flexibility allows for more extensive travel plans, whether it's a trip to Nashville's bustling city center or a leisurely drive through Tennessee's picturesque countryside.
All things considered, while Bell Buckle might feel like a serene escape from the hustle and bustle of larger cities, its relative proximity to major transportation hubs and available transit options ensure that the wider world remains within easy reach.
Weather
The changing tapestry of seasons in Bell Buckle, TN! This charming town, like much of middle Tennessee, experiences a delightful mix of temperate conditions, giving residents and visitors a taste of each distinct season.
Spring in Bell Buckle is truly a sight to behold. As the town shrugs off the chill of winter, you'll see a burst of colors with flowers in full bloom, dotting gardens and lining the streets. The temperatures are moderate, and the air carries that fresh, rejuvenating scent of new growth. It's a perfect time for outdoor activities, be it strolling through the town's parks or enjoying one of the many outdoor events and festivals.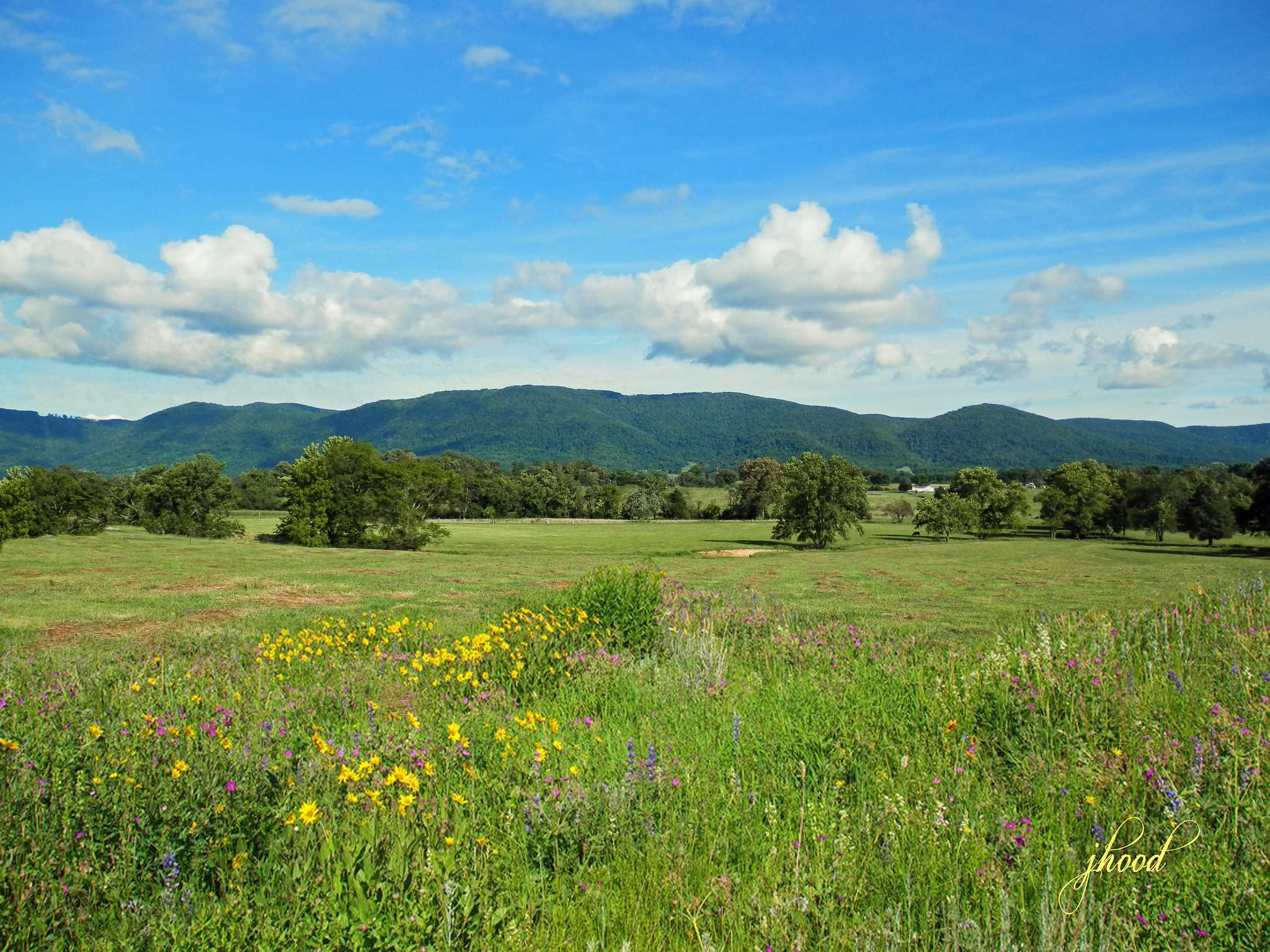 Come summer, the town warms up quite a bit. Days can get hot, with temperatures occasionally nudging into the upper 80s or even the 90s. It's the kind of warmth that beckons for picnics, lazy afternoons under the shade of a tree, and of course, trips to local ice cream parlors. The evenings, while cooler, retain that summer warmth, making them ideal for star-gazing or enjoying live music in local venues.
Autumn, for many, is Bell Buckle's most enchanting season. The town is draped in a palette of golds, oranges, and reds as the leaves change. The crisp air and clear skies make it an excellent time for outdoor exploration. Whether you're hiking the nearby trails or simply wandering through town, the fall foliage provides a mesmerizing backdrop. Plus, the seasonal harvests introduce a range of fresh produce and local festivals.
Winter, while not excessively harsh, does bring its chill. Snowfall isn't uncommon, and when it does come, it transforms Bell Buckle into a serene winter wonderland. The colder days are perfect for cozying up indoors, perhaps beside a fireplace with a good book. And on those clearer winter nights, the town's quiet allows for an almost ethereal stillness, punctuated only by the distant sounds of nature.
Throughout the year, Bell Buckle's weather and seasons paint a vivid picture, each phase bringing its unique charm and rhythm. For those who cherish the ebb and flow of nature's cycles, the town offers a front-row seat to some of Tennessee's most beautiful atmospheric displays.
Private and Public Schools
Education in Bell Buckle, TN, is an intriguing blend of tradition and community-driven initiatives. With a mix of public and private institutions, the town offers families diverse choices tailored to their preferences and aspirations.
Arguably the crown jewel of Bell Buckle's educational landscape is The Webb School. Founded in the late 19th century, it holds the distinction of being one of the South's oldest boarding schools. Renowned for its rigorous academic curriculum, The Webb School also emphasizes character development, making its approach to education holistic. The campus, with its historic buildings and sprawling grounds, radiates an atmosphere of academia and tradition. While it attracts students from all over the world, it remains deeply rooted in the local community.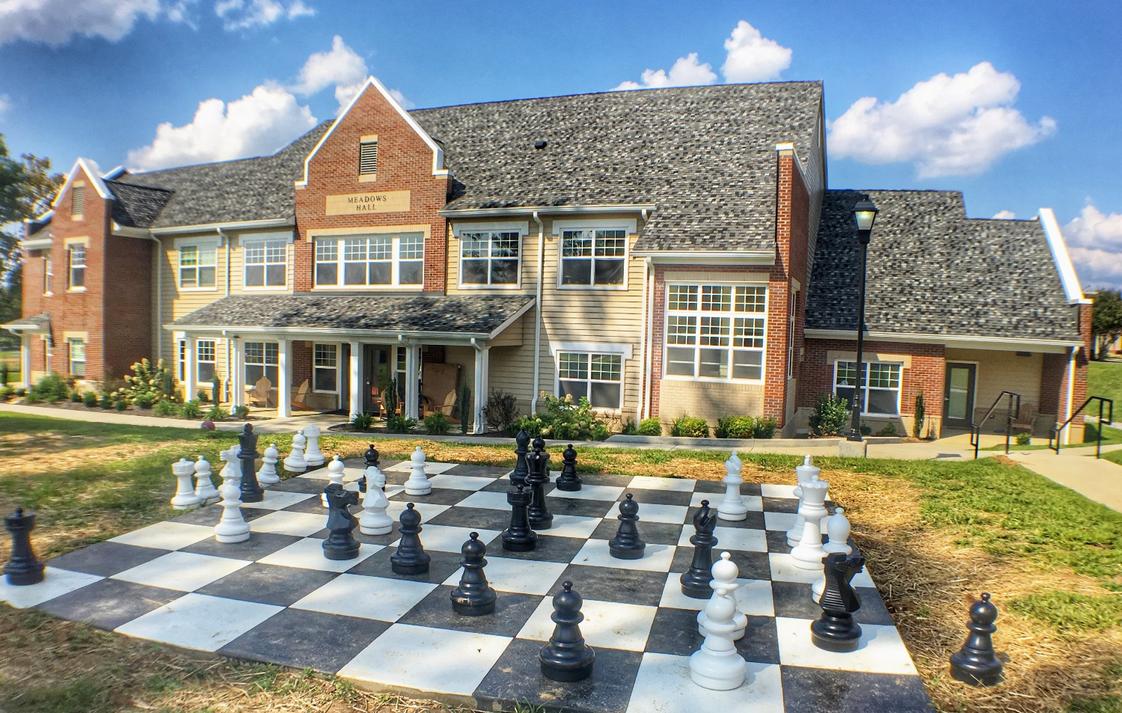 On the public education front, Bell Buckle is served by the Bedford County School District. The local public schools have nurtured generations of Bell Buckle residents, playing a pivotal role in shaping the community's identity. These institutions, while perhaps lacking the historical allure of The Webb School, offer solid academic programs and a range of extracurricular activities. There's a palpable sense of community in these schools, with teachers, parents, and local businesses often collaborating to create enriching experiences for the students.
Furthermore, what stands out about both private and public schools in Bell Buckle is the emphasis on character, community, and citizenship. Education is not seen merely as a route to academic achievement but as a means of nurturing well-rounded individuals. Whether it's through community service initiatives, town events, or local projects, students in Bell Buckle are consistently encouraged to engage with and contribute to their surroundings.
All in all, for a town of its size, Bell Buckle offers a remarkably varied and rich educational landscape. It's a place where tradition meets modernity, where local ties are as valued as global perspectives, and where education is seen as a journey, not just a destination.
History
The story of Bell Buckle, TN, is one of those charming tales that weave together history, community, and a dash of Southern character. Nestled in the rolling hills of Tennessee, Bell Buckle's journey began in the early 1800s, rooted in the agrarian life that defined much of America's heartland during that period.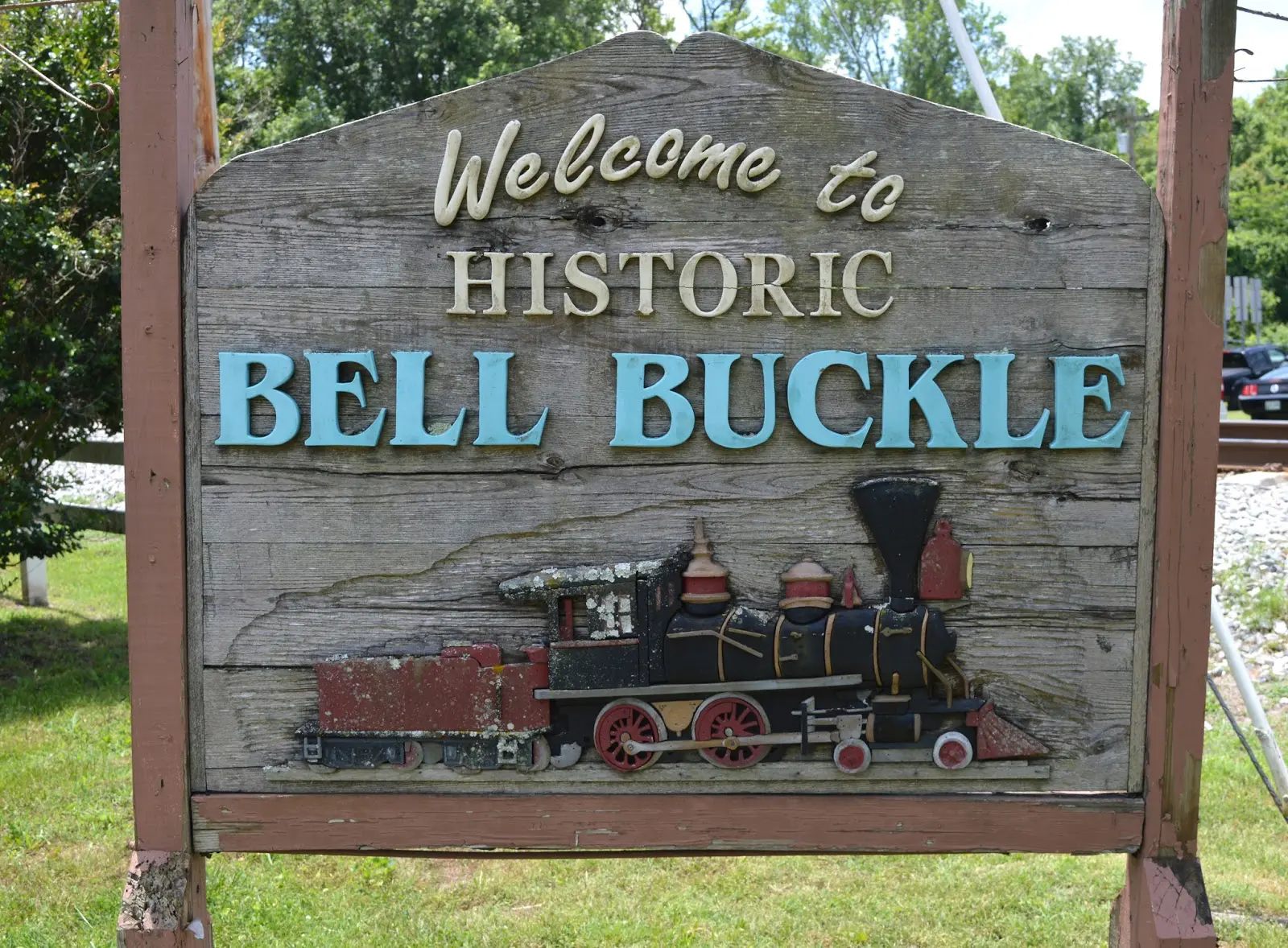 The town's intriguing name, "Bell Buckle", is steeped in local lore. One popular theory suggests that the town was named after a creek that flows through the region, which, in turn, was named after a prominent landowner's brand, shaped like a bell with a buckle around it. Over time, as settlements grew and the community bonded, the name Bell Buckle firmly took root.
By the late 19th century, the town had begun to flourish, particularly with the advent of the railroad. The railroad not only connected Bell Buckle to larger cities and markets but also brought with it a diverse set of travelers, merchants, and ideas. As a result, the town experienced an economic and cultural boom, with numerous Victorian homes and buildings cropping up, many of which still stand proudly today.
Another significant chapter in Bell Buckle's history is the establishment of The Webb School in the late 1800s. Founded by educator Sawney Webb, this institution quickly gained a reputation for academic excellence and character development. Over the years, The Webb School has become an integral part of the town's identity, drawing students from far and wide, and adding to Bell Buckle's cultural tapestry.
However, beyond the railroads and schools, the true essence of Bell Buckle's history lies in its community. Tales of local fairs, community gatherings at the town square, artisans setting up shop, and generations of families weaving their individual stories into the town's broader narrative are what give Bell Buckle its unique charm. Through highs and lows, booms and lulls, the town has remained a tight-knit community, with history not just preserved in books and buildings, but also in the shared memories of its residents.