Beechgrove, TN Homes for Sale
Beechgrove, TN Homes for Sale
October 3, 2023
The allure of Tennessee's heartland is undeniable, and the small community of Beechgrove, located amidst the gentle rolling hills and lush greenery, encapsulates the very essence of this charm. Nestled between larger cities yet preserving its quaint, countryside ambiance, Beechgrove is an ideal destination for those looking to escape the hustle and bustle of city life. Whether you're seeking a serene environment to raise a family, retire, or simply to find a fresh start, the journey of finding a home here can be both exciting and rewarding.
Beechgrove's sense of community is evident upon first arrival. From its friendly locals to the picturesque landscapes that surround the area, there's a feeling of warmth and welcoming that's hard to find elsewhere. As with any relocation, moving to a new place involves a lot of considerations. It's not just about purchasing a property; it's about finding a place that you can truly call 'home'.
In the pursuit of the perfect abode in Beechgrove, prospective residents will be pleasantly surprised by the diversity of homes available. From cozy cottages to spacious farmhouses, there's something to cater to every preference and budget. Beyond the physical structures, the rich history, community events, and local amenities play a significant role in shaping the experience of living in this Tennessee gem.
This guide aims to provide insights, tips, and a comprehensive understanding of what it means to settle in Beechgrove, TN. By its end, you'll not only have a clearer vision of your dream home but also a deeper appreciation for the unique character and charm that this community has to offer. Welcome to Beechgrove, where your new adventure begins.
Housing Market
Beechgrove's housing market is as varied as its landscape. The community, although modest in size, boasts a wide array of architectural styles and home types. Those with a penchant for history might gravitate towards the classic American homes, some of which date back to the early 20th century, retaining original features such as hardwood floors and wraparound porches. On the other hand, new developments have also sprung up, catering to those who prefer contemporary designs with modern amenities. From single-story ranch houses to multi-level family homes, there's a range of choices to suit every need.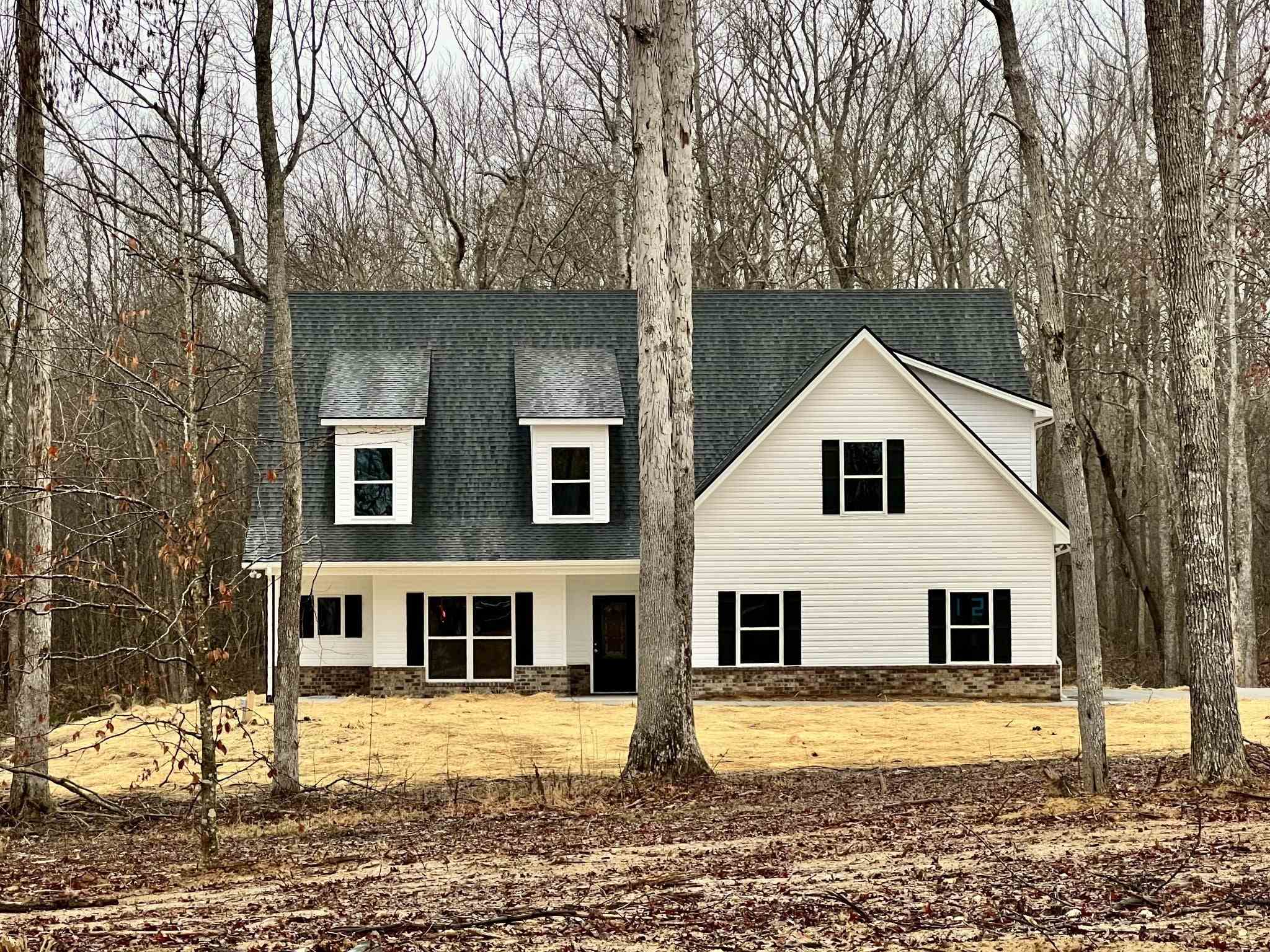 One of the standout characteristics of the Beechgrove housing market is its affordability. Compared to larger metropolitan areas, or even some neighboring towns, Beechgrove offers a higher square footage at a more reasonable price point. This cost-effectiveness doesn't mean compromising on quality. Many homes here stand on generous plots of land, offering spacious yards ideal for gardening, children's play areas, or simply enjoying the outdoors. Over the years, the town has seen consistent property appreciation, making home buying not just an emotional decision but also a sound investment.
While Beechgrove exudes a rural charm, it doesn't mean residents have to travel far for essentials. The housing market is strategically dispersed, ensuring most homes are within a comfortable distance from local amenities. Schools, grocery stores, medical facilities, and recreational areas are peppered throughout the community. Moreover, with the town's layout and the absence of heavy traffic, commutes are typically short and stress-free, enhancing the overall quality of life for its inhabitants.
An important aspect influencing the housing market in Beechgrove is its tight-knit community. Neighborhoods are not just a collection of homes; they're vibrant hubs where community events, block parties, and annual gatherings are commonplace. This community-centric approach shapes the market in a way that there's a stronger emphasis on shared spaces. Many homes, especially those in newer developments, often feature common areas like parks, playgrounds, or even community gardens.
In recent years, Beechgrove has seen a surge in the number of eco-friendly homes, reflecting a broader shift towards sustainability in modern housing. Green homes, equipped with energy-efficient appliances, solar panels, and sustainable materials, are becoming increasingly popular. The town itself promotes an eco-conscious lifestyle, with many homes having easy access to recycling centers, and local regulations that support green initiatives. For homebuyers who prioritize reducing their carbon footprint, Beechgrove offers the perfect blend of sustainable living without sacrificing comfort or convenience.
Nearby Cities
Murfreesboro, a stone's throw away from Beechgrove, is an expanding city known for its diverse housing market and its vibrant university scene, courtesy of Middle Tennessee State University. Its real estate offers a mix of historic homes, mid-century residences, and newer subdivisions that cater to a variety of preferences. With its thriving student population, Murfreesboro exudes a youthful energy. Local coffee shops, bookstores, and eclectic boutiques line the streets, while nightlife and cultural events often revolve around the university calendar. The city also prides itself on its green spaces, with the expansive Barfield Crescent Park being a local favorite.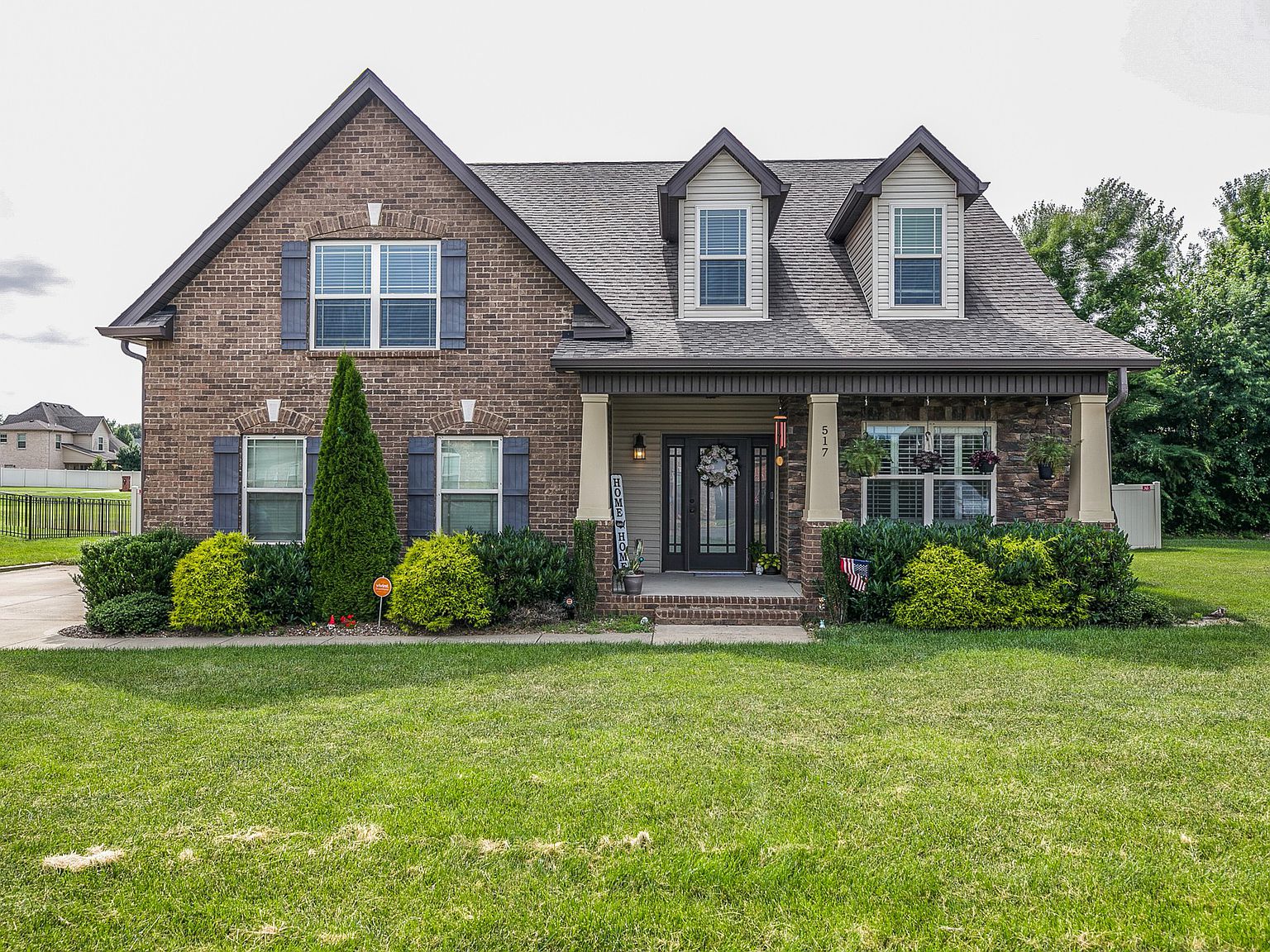 Moving towards the southeast of Beechgrove, Tullahoma emerges as a city that seamlessly blends its role as an aerospace hub with serene lakeside living. Homes near the Arnold Air Force Base and the University of Tennessee Space Institute tend to attract those affiliated with the aerospace industry. But what truly sets Tullahoma apart is its proximity to the Tims Ford Lake and Woods Reservoir. The housing market near these water bodies tends to lean towards picturesque waterfront properties, making it an ideal spot for those dreaming of lakeside sunsets. The city's passion for aviation and space is also evident in local museums and annual airshows.
Directly adjacent to Beechgrove is Manchester, a city that many might recognize as the host of the famous Bonnaroo Music and Arts Festival. This annual event brings a burst of energy and visitors, positioning Manchester as a nexus of culture in the region. Beyond its festival fame, Manchester's housing market has been on the rise. The city's growth strategy has welcomed a series of new businesses and industries, leading to a boom in modern housing developments. However, Manchester still retains its small-town charm, with many homes featuring expansive yards and traditional southern architecture.
To the west of Beechgrove, Shelbyville stands proud as the "Walking Horse Capital of the World". This equine legacy influences much of the city's lifestyle and housing market. Equestrian enthusiasts will find numerous properties with stables, riding arenas, and direct access to trails. Additionally, the annual Tennessee Walking Horse National Celebration attracts global attention, infusing Shelbyville with a festive spirit. The city is also deeply rooted in agriculture, with homes often surrounded by sprawling farmlands or located close to thriving farmers' markets, offering fresh produce year-round.
Each of these adjacent cities offers a distinct flavor, enhancing the rich tapestry of experiences available to residents in and around Beechgrove, TN. Whether it's the bustling university vibe of Murfreesboro, the serene lakes of Tullahoma, Manchester's musical heartbeat, or the equestrian elegance of Shelbyville, there's a world of variety just waiting to be explored.
Top Neighborhoods
Beechgrove Heights is one of the premier townhome communities in the region. Known for its modern designs that blend seamlessly with the surrounding natural beauty, residents here enjoy state-of-the-art amenities. Each unit is equipped with energy-efficient appliances, open-concept designs, and private balconies that offer breathtaking views of the Tennessee landscape. The community also boasts a well-maintained common area, complete with a playground and a community pool.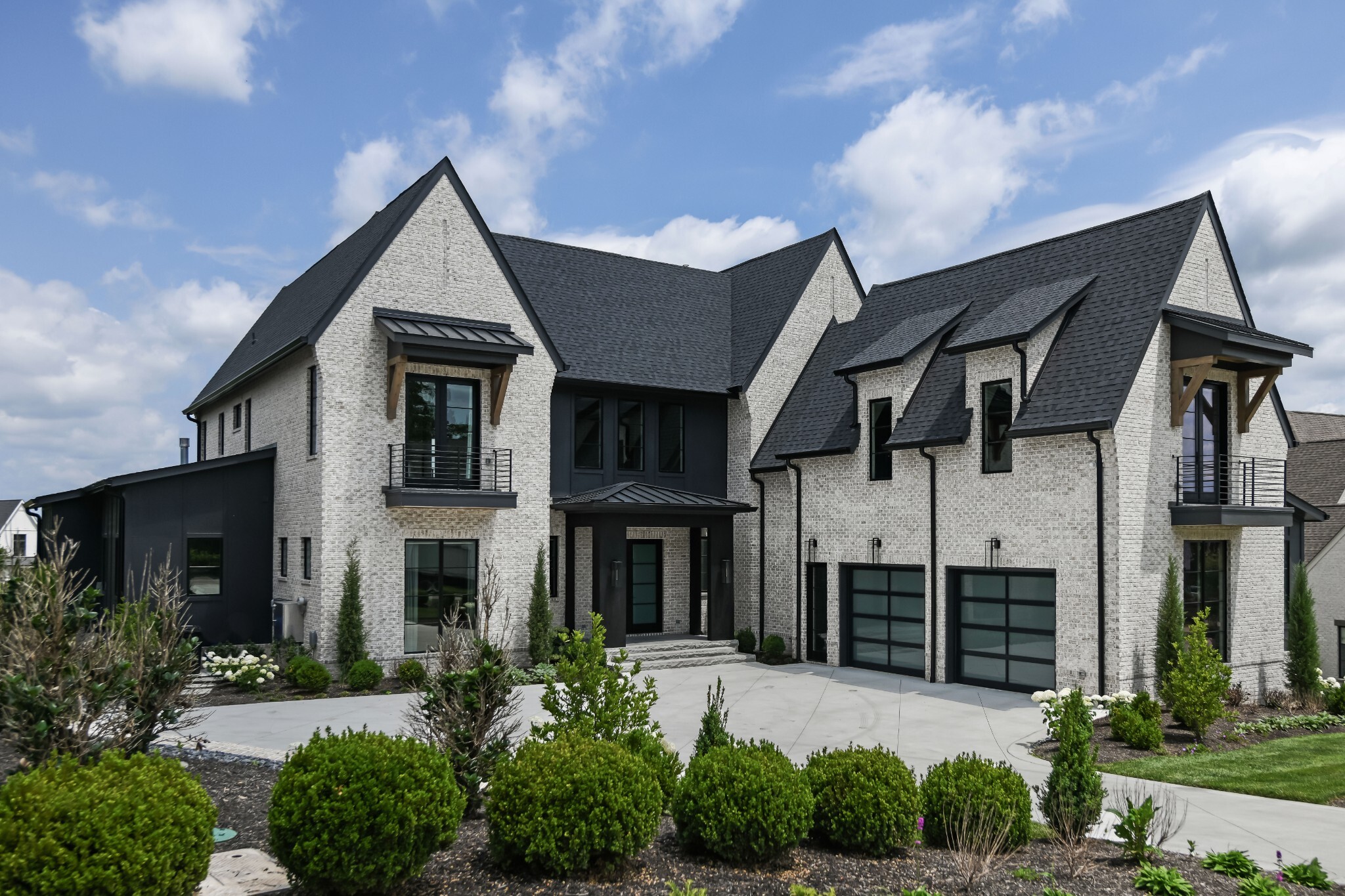 Situated conveniently near the main thoroughfares of Beechgrove, The Grove Residences offer a blend of luxury and practicality. These condos are designed with a touch of elegance, featuring hardwood floors, granite countertops, and expansive windows that let in an abundance of natural light. The community has a dedicated fitness center, clubhouse, and secure underground parking, ensuring that residents have everything they need within arm's reach.
Maplewood Townhomes, set in a peaceful enclave of Beechgrove, cater specifically to families. These spacious townhomes come with multiple bedrooms and a dedicated outdoor space ideal for children to play. The community organizes regular events, fostering a strong sense of neighborliness and camaraderie. Moreover, its proximity to local schools and parks makes it a top choice for families looking to settle in the area.
For those who crave an urban living experience without the hustle and bustle of a big city, Beechgrove Lofts is the perfect solution. These chic condos feature industrial-inspired designs with exposed brick walls, high ceilings, and contemporary finishes. Residents here are a short walk away from local cafes, boutiques, and entertainment spots, making it ideal for younger professionals or those seeking a more vibrant community vibe.
Top Condos & Townhomes
As one of Tennessee's fastest-growing cities, Murfreesboro presents a diverse housing market. From historic downtown residences to newly constructed suburban homes, there's a blend of old-world charm and modern conveniences. Murfreesboro is home to Middle Tennessee State University, infusing the city with youthful energy and a cultural heartbeat. Its bustling square, lined with local boutiques, restaurants, and occasional music festivals, gives residents a taste of both urban excitement and southern hospitality.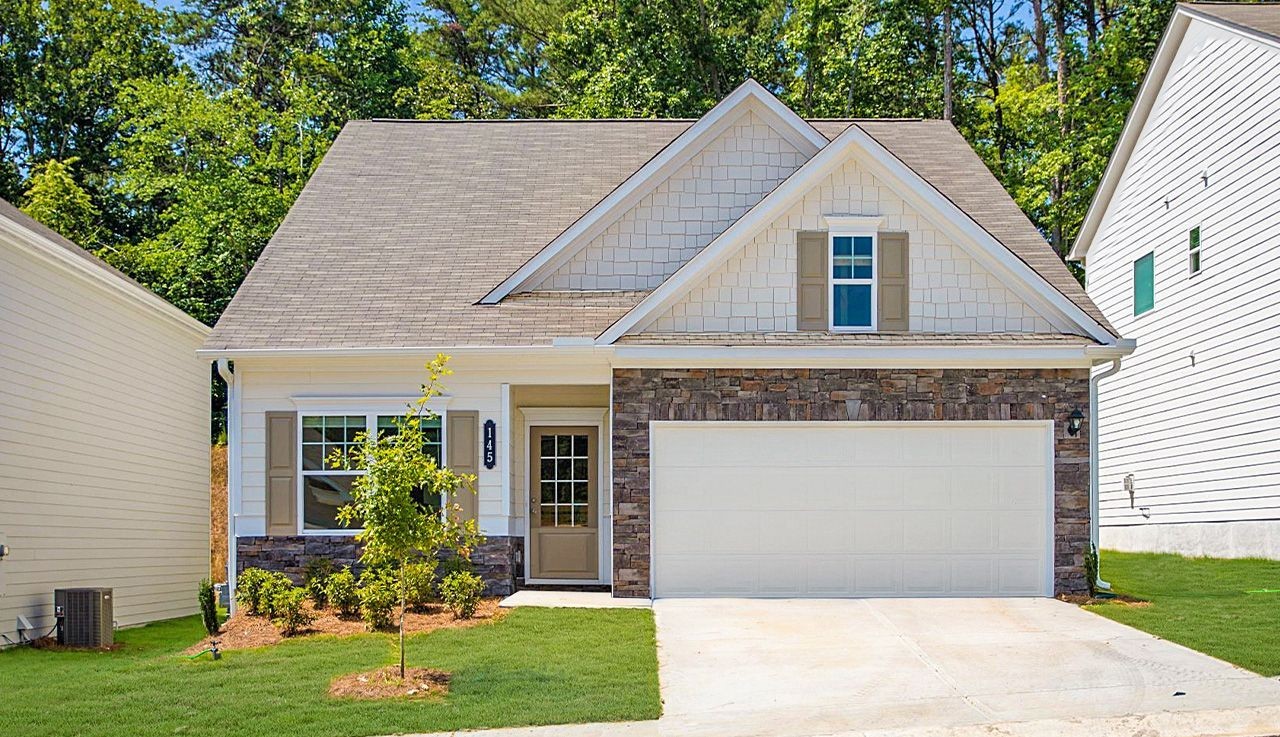 Tullahoma might be best known for its contributions to the aerospace and aviation industry, notably through the Arnold Air Force Base and the University of Tennessee Space Institute. Yet, it's not all about rockets and planes. The city offers serene lakeside living, particularly around Tims Ford Lake. Homes here range from quaint mid-century structures to newer, upscale lakeside properties. With a blend of educational opportunities and outdoor activities, Tullahoma provides a balanced lifestyle of work and play.
Directly adjacent to Beechgrove, Manchester is synonymous with the renowned Bonnaroo Music and Arts Festival. This annual event brings in an influx of visitors, and the city vibrates with musical fervor. Beyond this, Manchester is growing steadily with a mix of residential communities, from single-family homes to townhouses. Its strategic location along the interstate also means easy commutes and accessibility to surrounding areas.
Known as the "Walking Horse Capital of the World", Shelbyville is a haven for equestrian enthusiasts. The housing market here reflects this passion, with many properties offering stables, pastures, and easy access to riding trails. The Tennessee Walking Horse National Celebration is a highlight of the year, drawing visitors globally. Beyond its equine roots, Shelbyville retains a country charm with homes surrounded by expansive farmlands, making it an ideal place for those seeking peace and open spaces.
A smaller, yet notable neighbor to Beechgrove is Wartrace. Rich in Civil War history, the town is sprinkled with antebellum homes and historic landmarks. Its housing market leans towards preservation, with many homes reflecting architectural styles of the past. Wartrace is also a stop on the Tennessee Whiskey Trail, offering residents and visitors alike a taste of some of the state's finest spirits.
Each of these cities, in proximity to Beechgrove, TN, has its own distinct flavor, catering to varied lifestyles and preferences. The mosaic of cultures, histories, and opportunities in this region ensures that there's something for everyone.
Cost of Living
The cost of living is an essential factor for many considering a move, and Beechgrove, TN offers a unique financial landscape in contrast to larger metro cities and other parts of the USA.
One of the most significant cost-of-living factors is housing. Compared to major metro cities such as New York City, San Francisco, or Los Angeles, the housing market in Beechgrove is considerably more affordable. While a typical one-bedroom apartment in a city like San Francisco might rent for thousands per month, in Beechgrove, renters and buyers alike can expect significantly lower rates, often with more space and land to boot. Homeowners in Beechgrove typically enjoy larger plots and homes at fractions of the price one would find in larger metro areas.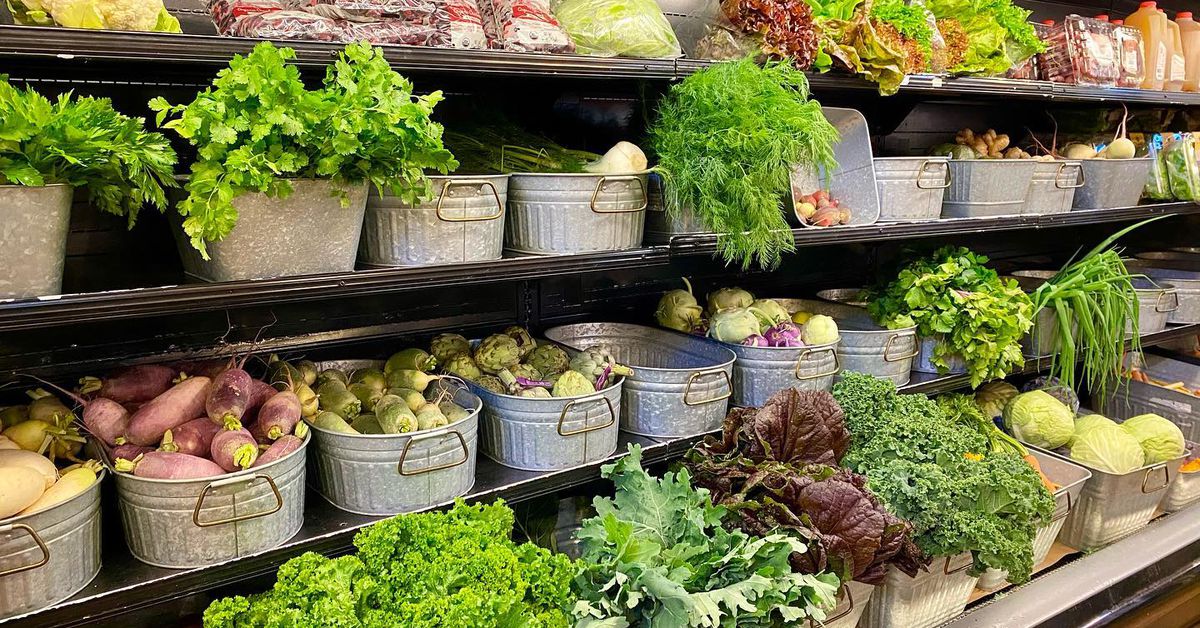 Unlike bustling cities with dense traffic and expensive public transportation fares, Beechgrove offers a more relaxed commuting experience. While the reliance on personal vehicles might be higher due to limited public transit options, residents often find that shorter commute times and lower gas prices can balance out transportation costs. Plus, the absence of pricy parking fees commonly found in major cities is another perk.
When it comes to groceries and dining, Beechgrove presents a mixed bag. Groceries tend to be more affordable than in big cities, given the lower transportation and storage costs in the region. Dining, on the other hand, might not have the same level of diversity as a metro area, but residents will find that their dollar goes further at local eateries compared to upscale restaurants in metropolises.
Utilities often come at a more moderate cost in Beechgrove than in urban centers. Factors like less congestion and more space can lead to lower electricity and water costs. Additionally, services such as internet and cable might come at a reduced rate, although choices might be limited compared to what's available in larger cities.
While Beechgrove might not have the array of entertainment options that major cities offer, the cost of entertainment can be more pocket-friendly. From local events to movie tickets, the pricing is often more accessible. Additionally, the plethora of natural attractions and outdoor activities offers affordable recreation options.
Generally, healthcare in smaller towns and communities tends to be less expensive than in metro areas. However, it's essential to note that while services might be more affordable, there could be fewer specialists and medical facilities, leading some residents to travel to neighboring cities for specific treatments.
In summary, Beechgrove, TN, offers a cost of living that's significantly lower in many categories compared to larger metro areas. While there are trade-offs in terms of variety and availability, many find the financial benefits, coupled with a quieter lifestyle, to be a worthwhile exchange.
Restaurants and Dining
Oh, the dining scene in Beechgrove, TN! For a smaller town, Beechgrove surely offers a delightful mix of culinary experiences that resonate with both locals and visitors alike.
For those who have a penchant for BBQ, Beechgrove Smoke Shack is the place to be. The aroma of smoked meats wafts from blocks away, pulling in anyone within its radius. Their ribs, which are marinated and smoked to perfection, practically fall off the bone, and their pulled pork sandwiches are a hearty treat, especially when paired with a side of coleslaw and baked beans.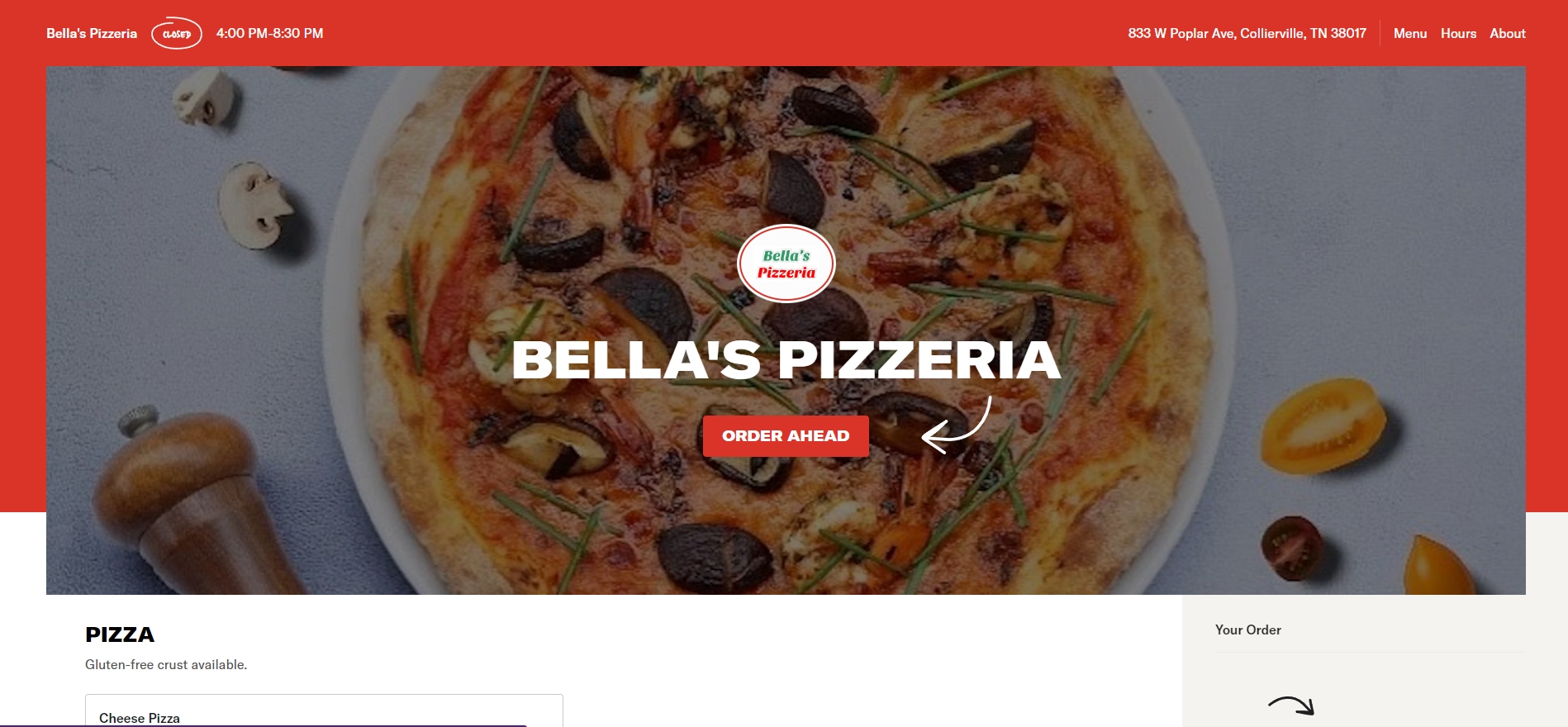 But it's not all about Southern food in Beechgrove. The Rolling Noodle, a newer addition to the town's dining scene, offers authentic Asian noodle dishes. From spicy ramen bowls to stir-fried noodles, it's a hit among those looking for something a tad different. The minimalist interior decor, with wooden accents and warm lighting, offers a cozy dining experience.
For the pizza lovers, Bella's Pizzeria has been serving the community for years. Their thin crust, topped generously with toppings and a blend of cheeses, has been the centerpiece of many gatherings, parties, and family dinners. And if you're in the mood for something light, they also have a range of salads and appetizers that are just as delicious.
Lastly, no dining roundup of Beechgrove would be complete without mentioning Cafe Verde, a quaint coffee shop and bistro. Beyond their robust coffees and creamy lattes, they serve an array of sandwiches, wraps, and pastries. The avocado toast, topped with a sprinkle of feta and chili flakes, has become a favorite among the younger crowd.
All in all, Beechgrove's dining options might not rival a large city's breadth, but what it offers is genuine, heartfelt cooking that reflects the community's spirit and warmth. Whether you're in the mood for traditional Southern fare or a more international flavor, there's likely a spot in town that has just what you're craving.
Shopping and Entertainment
Beechgrove, TN, may come across as a quieter town, but when it comes to entertainment and shopping, there's more than meets the eye!
Firstly, the Beechgrove Theatre is a staple in the community. This charming, old-fashioned movie house not only screens the latest Hollywood blockbusters but also occasionally features indie films and classics, giving film enthusiasts a mix of genres to indulge in. The vintage interior and the warm popcorn smell take you back to simpler times, making it more than just a movie-watching experience.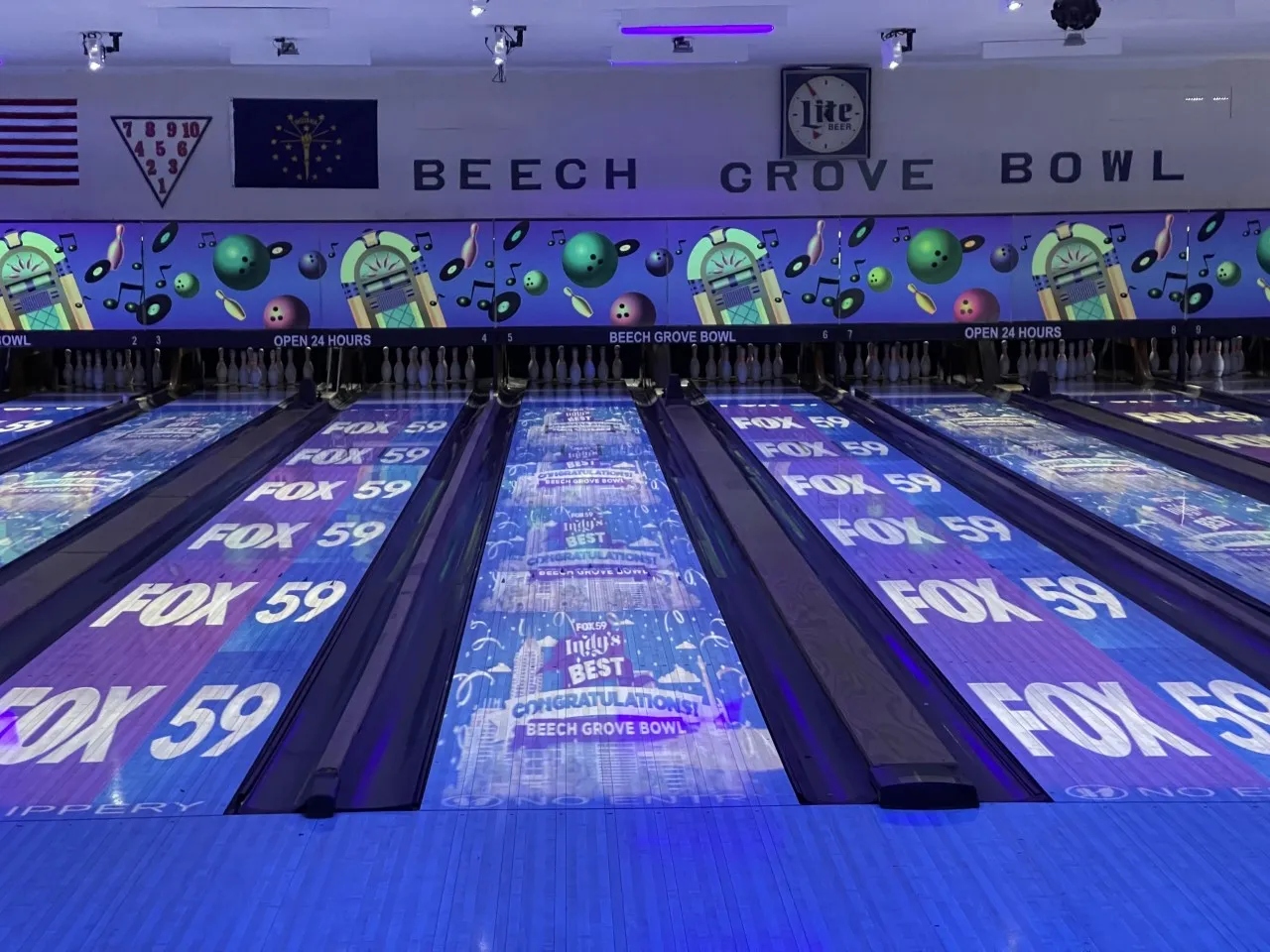 On weekends, especially in the warmer months, the Beechgrove Farmers Market becomes the hotspot. It's not just about fresh produce (though there's plenty of that), but local artisans often set up stalls showcasing handmade crafts, jewelry, and even some eclectic home decor. Live music performances by local artists add a festive touch, making it a lively place to spend a Saturday morning.
For bookworms, the Green Leaf Bookstore is an absolute treasure. Nestled on the town's main street, its shelves are stacked with both new releases and used classics. The store hosts monthly book clubs and author events, fostering a robust local literary community.
Beechgrove Boutique offers a curated selection of trendy outfits, from chic summer dresses to cozy winter knits. The owners have a keen eye for fashion, ensuring that their collection is always in vogue.
For those who enjoy a little active entertainment, the Beechgrove Bowling Alley is a popular spot, especially among families and groups of friends. On Friday nights, they have a 'Glow Bowl' event, where neon lights and catchy music turn bowling into a mini party.
Lastly, the Beechgrove Art Gallery offers a slice of culture. Showcasing works from local artists, it's a place where the town's creative pulse can be felt. They regularly host workshops and art classes for those inclined to pick up a paintbrush or dabble in pottery.
So, while Beechgrove might not have the glitz and glamour of big-city entertainment and shopping districts, it has its unique charm, ensuring locals and visitors alike have plenty to see, do, and explore.
Parks and Nature
When it comes to natural splendor and outdoor spaces, Beechgrove, TN is a gem waiting to be discovered by nature lovers and outdoor enthusiasts alike.
A sprawling expanse of woodlands, meadows, and wetlands, this reserve is home to a diverse array of local flora and fauna. Birdwatchers often frequent the spot, with binoculars in hand, hoping to catch a glimpse of the rare migratory birds that pass through during certain seasons. There's also a well-maintained network of trails, suitable for both leisurely strolls and more rigorous hikes. Along the way, you'll find several interpretive signs, detailing the rich biodiversity of the region.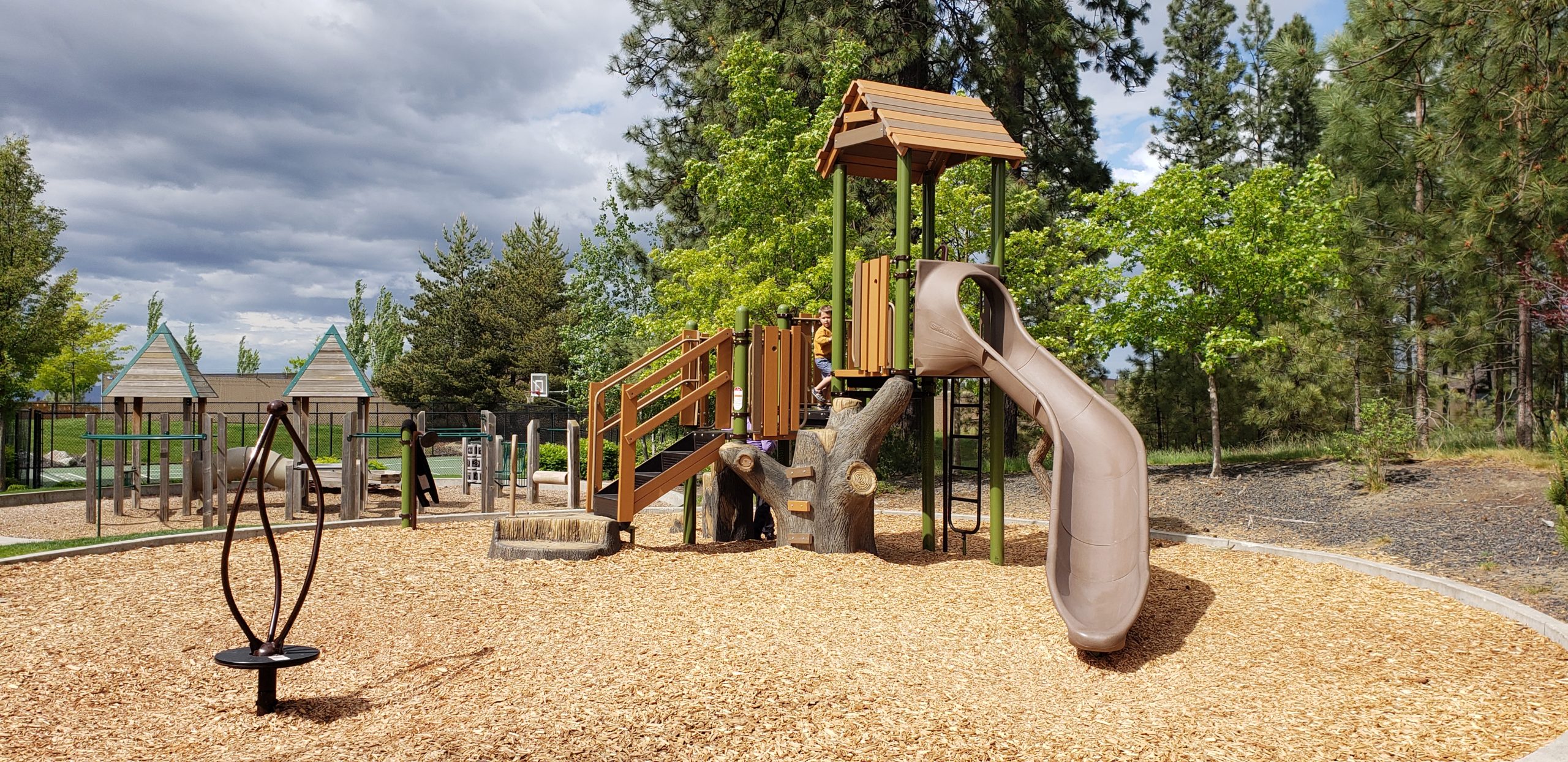 Not too far from the town's center is Whispering Pines Park. It's a family favorite, especially on weekends. The playground is always bustling with kids, while the picnic areas are often occupied by families and groups enjoying an alfresco meal. The park also features a serene pond, where one can often see ducks paddling about. It's a common spot for amateur fishing or just sitting by the water's edge with a book.
Clearwater Lake offers a broader range of water-based activities. Whether it's kayaking, paddleboarding, or just taking a dip on a hot summer's day, the lake is a refreshing retreat. The shoreline is dotted with several BBQ spots, and during the summer, you'll often find locals hosting cookouts and enjoying the lake's scenic beauty.
For those with a penchant for botanical wonders, Beechgrove Botanical Gardens is a must-visit. It's a beautifully landscaped space that showcases both native and exotic plants. The butterfly garden, in particular, is a vibrant spectacle when in bloom, attracting both local species and butterfly enthusiasts.
Lastly, for the cyclists among us, the Beechgrove Greenway is a treat. This paved pathway meanders through the town and its outskirts, offering a safe and scenic route for both casual cyclists and those looking for a more intense workout.
All in all, Beechgrove, with its lush parks and nature options, offers residents and visitors a delightful mix of serene landscapes and active outdoor pursuits. It's a testament to the town's commitment to preserving nature while offering spaces for community engagement and recreation.
Business and Industry
Beechgrove, TN, may have a serene exterior with its natural beauty and cozy neighborhoods, but beneath that lies a thriving and diverse economic landscape, anchored by several key businesses and industries.
One of the town's foundational sectors has always been agriculture. With its fertile lands and favorable climate, Beechgrove is a hotspot for both crop cultivation and livestock rearing. The sprawling farms dotting the outskirts of the town produce a variety of crops, from corn and soybeans to specialty produce. The farmers' market is a testament to the bounty the land offers, with locals proudly displaying their fresh produce every week.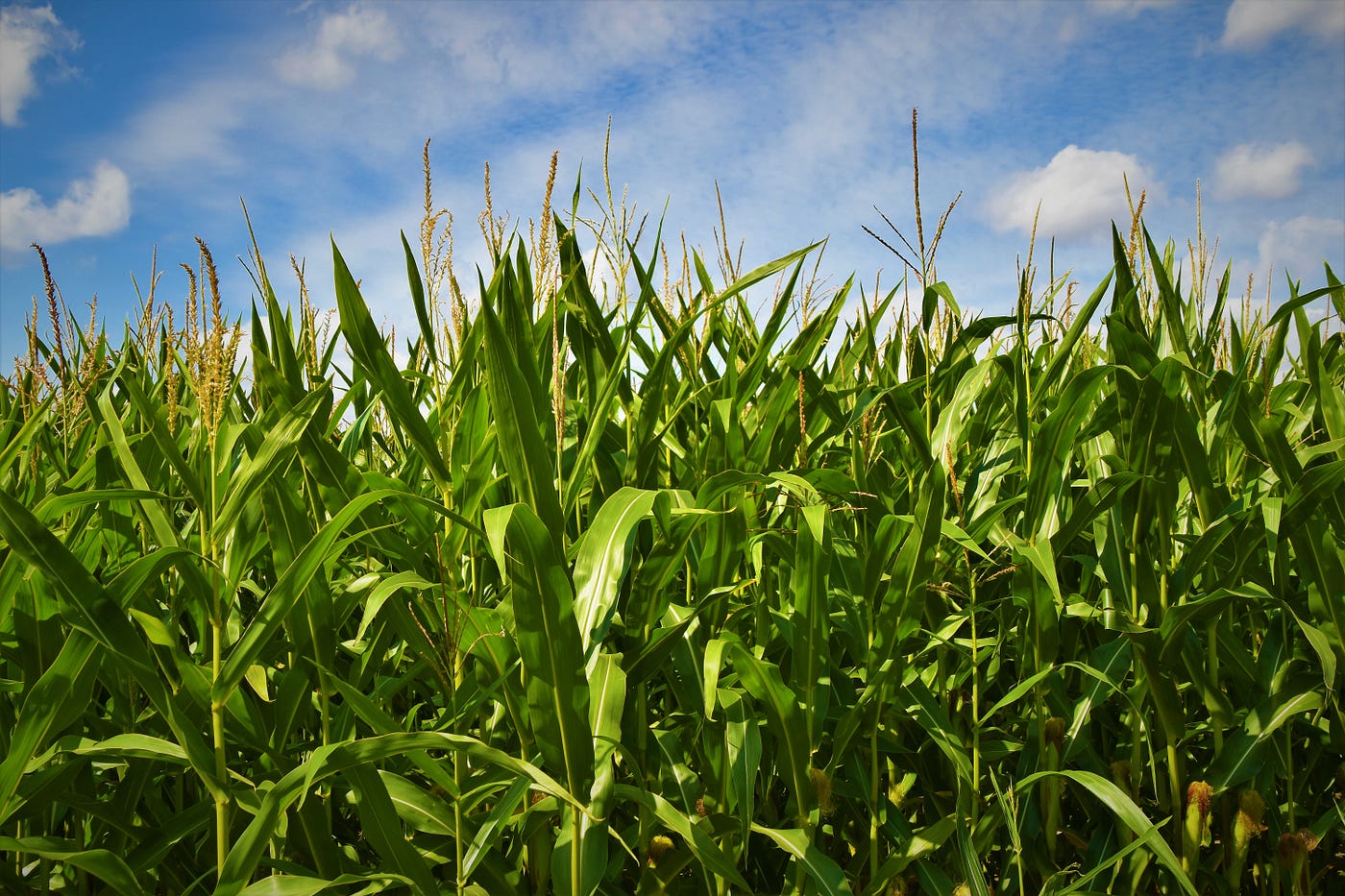 Adjacent to agriculture, agritourism has started to gain traction. Farms in the area are opening their gates to visitors, offering experiences like pick-your-own fruit events, hayrides, and even farm-to-table dinners. These ventures not only provide an additional income stream for farmers but also foster a closer connection between the community and its agricultural roots.
Manufacturing is another significant player in Beechgrove's economic fabric. A few factories and processing plants around the town focus on both local agricultural produce and other goods. These facilities offer employment to a good chunk of the local population and contribute substantially to the town's revenue.
Recently, there's been a noticeable uptick in local artisanal businesses. Everything from handmade crafts and jewelry to boutique food products, such as jams, sauces, and baked goods. The town's residents have shown a penchant for creativity, and the local markets and online platforms have become bustling hubs for these artisanal treasures.
The tourism and hospitality sector, too, cannot be overlooked. With Beechgrove's natural attractions drawing visitors, several local businesses cater to this influx. Bed and breakfasts, local diners, and outdoor recreational services have sprouted to serve the needs of tourists, further diversifying the town's economic landscape.
In a nutshell, while Beechgrove might have the ambiance of a peaceful small town, it's buzzing with economic activity, driven by both its rich history in traditional sectors like agriculture and the newer, innovative ventures by its entrepreneurial residents.
Airport and Transportation
Travel and connectivity are vital, especially in today's fast-paced world. And while Beechgrove, TN, enjoys the serenity of a smaller community, it's surprisingly well-connected when it comes to broader transportation links.
For those looking to fly, whether it's for business trips or family vacations, the closest major airport to Beechgrove is the Nashville International Airport (BNA). Depending on the traffic, it's roughly a 60-90 minute drive. This makes it relatively convenient for Beechgrove residents to catch both domestic and international flights. Plus, the drive itself is scenic, especially if you take the highways that meander through Tennessee's beautiful landscapes.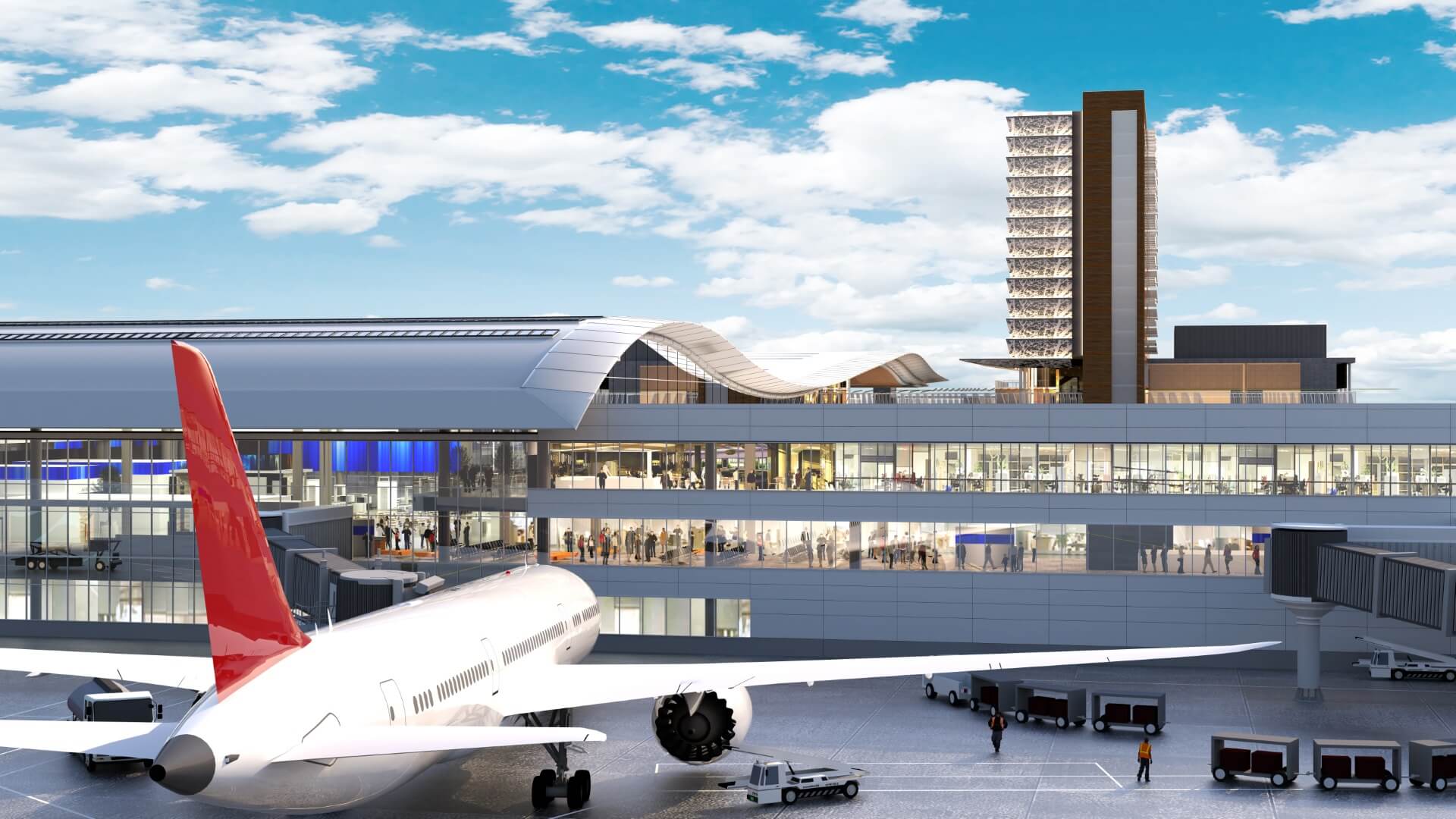 Now, for day-to-day commutes and short trips, there's the Middle Tennessee RTA (Regional Transportation Authority). While Beechgrove might not have a direct line, nearby cities offer connections to this regional transit system. The RTA provides bus services that link up many of the towns and suburbs surrounding the more urban areas, like Nashville. This means that with a short drive to the nearest connecting town, residents can easily hop on a bus for a more extended journey.
While there isn't a dedicated train station in Beechgrove, there's the Music City Star, a commuter rail service connecting East Nashville to the surrounding communities. Though it would require a bit of a drive to reach the closest station, it's a viable option for those looking to avoid the highway traffic during rush hours.
Lastly, for shorter in-town trips or those moments when you don't feel like driving, there's always the option of rideshares. Services like Uber and Lyft operate in and around Beechgrove. It's particularly handy for those occasional nights out or when you have visitors in town without transportation.
So, even though Beechgrove offers that quaint, small-town vibe, it doesn't leave its residents stranded. The array of transportation options ensures that the world is just a ride away.
Weather
The changing tapestry of seasons in Beechgrove, TN! The weather here truly offers residents and visitors a chance to experience the full spectrum of Mother Nature's moods, each season bringing its own distinct flavor.
Let's begin with spring After the colder months, spring is like a rejuvenating breath of fresh air. The landscape slowly starts to come alive with a burst of colors. Cherry blossoms and dogwoods put on a show, painting the town with hues of pink and white. The temperatures are mild, with daytime highs that are just perfect for outdoor activities. It's also the time when many local festivals and events are in full swing, celebrating the rebirth of nature.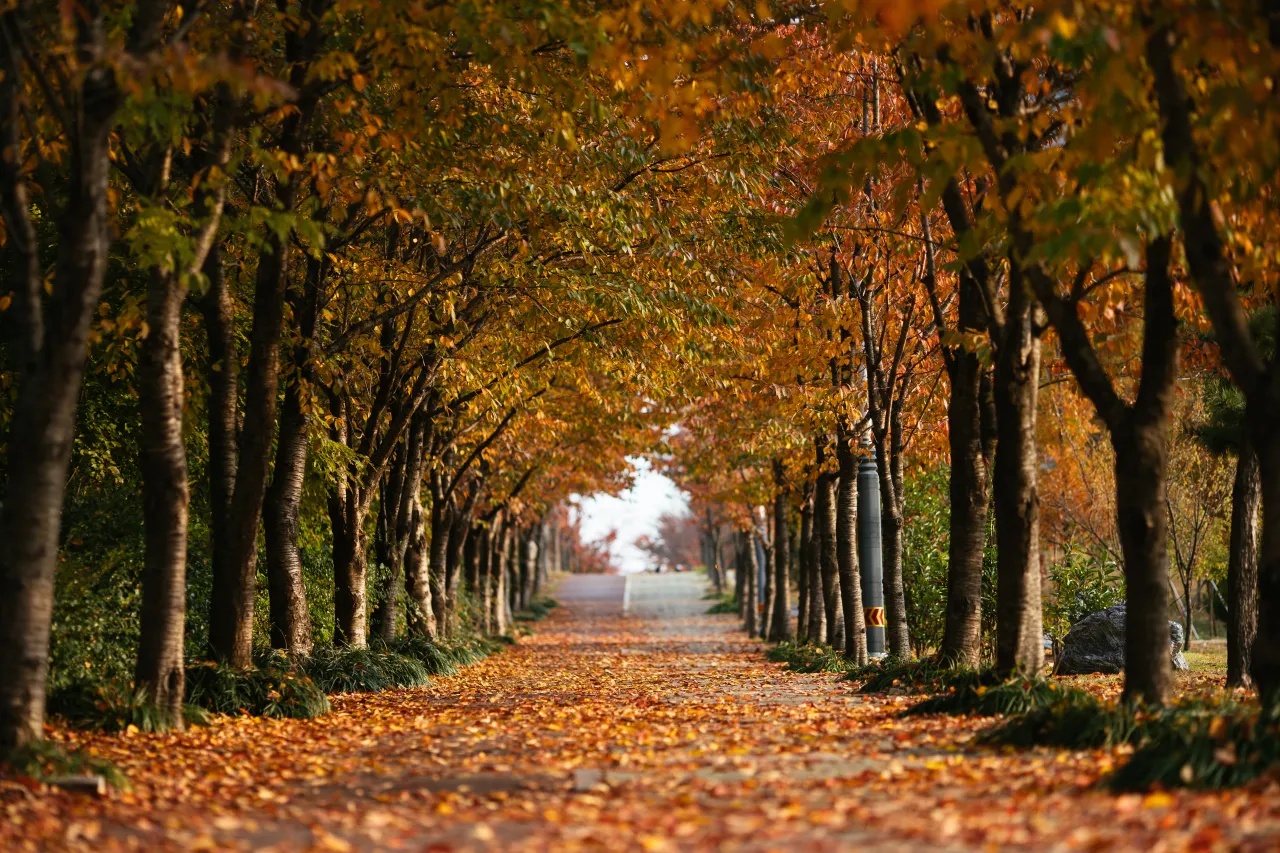 Then there's summer. True to the Southern spirit, summers in Beechgrove can be quite warm and, occasionally, a tad humid. But that's what makes those trips to Clearwater Lake or the local swimming pools so delightful. Late evenings often see families out and about, enjoying barbecues or simply relaxing on their porches, sipping iced tea and watching fireflies dance around.
As the calendar pages turn, fall graces Beechgrove with perhaps its most enchanting ambiance. The foliage undergoes a magical transformation, with the greens giving way to brilliant oranges, yellows, and reds. The crisp air carries a hint of apples and woodsmoke. It's the perfect time for apple picking, hayrides, or simply taking long drives to soak in the autumnal beauty. And let's not forget the festive spirit of Halloween and Thanksgiving, adding to the charm of the season.
Then comes winter. While Beechgrove doesn't witness heavy snowfall like some of the northern states, it does get its occasional dusting. The sight of snow-capped roofs and trees is truly postcard-perfect. The temperatures do dip, prompting residents to pull out their cozy sweaters and light up their fireplaces. It's a time for warm cocoa, holiday festivities, and perhaps some snowball fights and sledding on the rare days when the snow decides to stick around a bit longer.
In essence, Beechgrove offers a weather palette that allows one to truly appreciate the cyclic nature of our world. Each season, with its unique vibe, ensures there's always something new to look forward to.
Private and Public Schools
Education has always played a pivotal role in the Beechgrove community, and the town's dedication to nurturing young minds is evident in its array of both private and public schools.
Starting with public schools, the Beechgrove School District has consistently prided itself on maintaining a high standard of education. Beechgrove Elementary is often the talk of the town, particularly because of its devoted teachers and engaging extracurricular activities. The school's annual Science Fair and Arts Festival have become community events, showcasing the talents and creativity of its young students. Moving up in age, Beechgrove High has a robust academic program, complemented by a wide range of sports and arts opportunities. The school's basketball team has earned regional acclaim, while its drama club's productions are eagerly awaited by the community each year.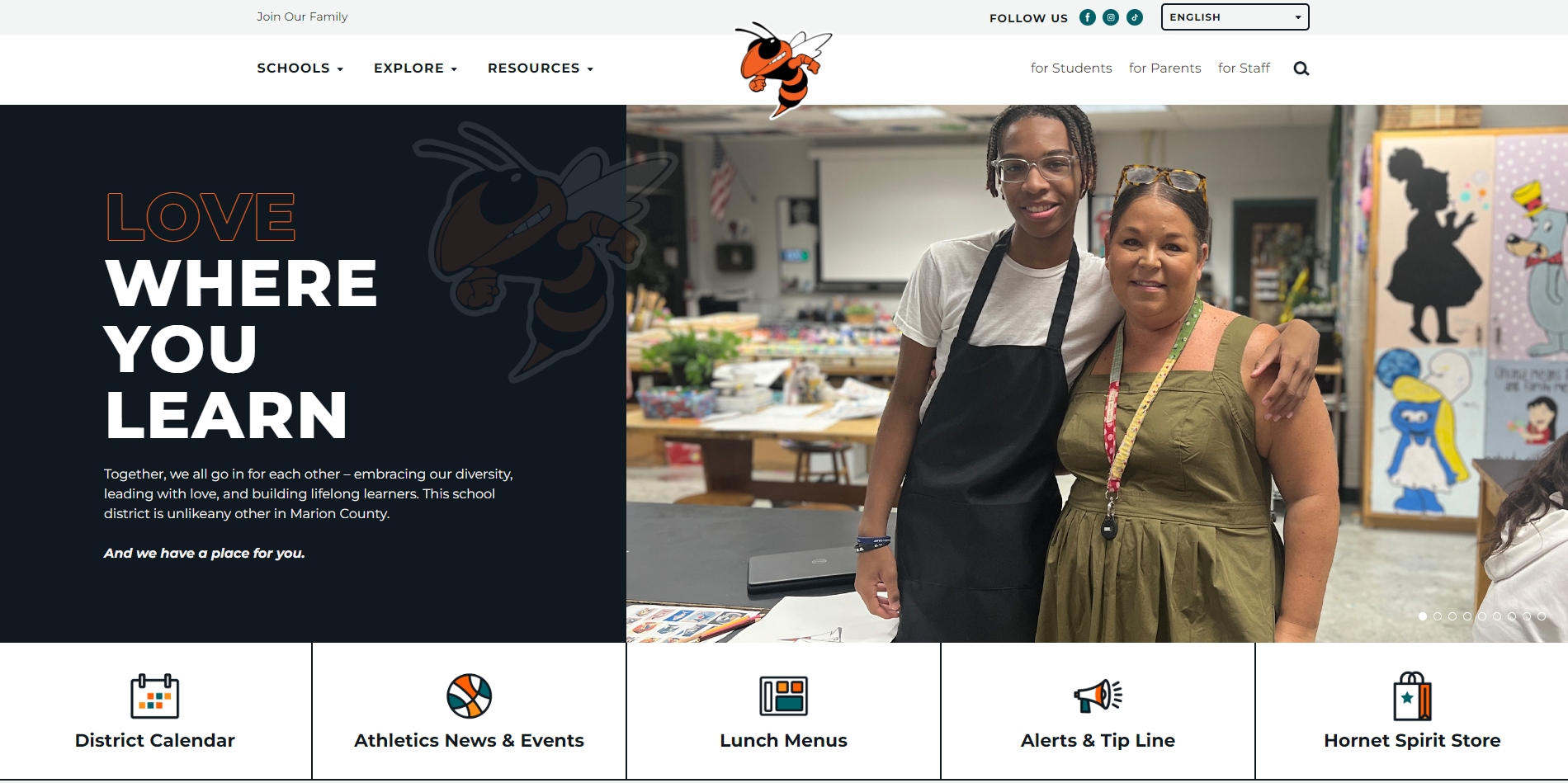 For families considering private education, Beechgrove offers a couple of esteemed institutions. St. Mary's Academy, for instance, is known for its holistic educational approach, intertwining rigorous academic work with moral and spiritual development. The smaller class sizes at St. Mary's allow for more personalized attention, ensuring each student gets the tailored guidance they require. Then there's Beechgrove Prep, which has a strong emphasis on preparing students for college. Its advanced placement courses and dedicated college counseling department have seen many of its graduates being accepted into top-tier universities across the country.
Both the public and private sectors in Beechgrove boast of their integration of technology in the classroom. From digital blackboards to tablet-assisted learning, the town's schools are at the forefront of utilizing modern tools to enhance the learning experience.
Parents often comment on the close-knit community feel of Beechgrove schools. With regular parent-teacher meetings, community outreach programs, and school events, there's a palpable sense of everyone working together for the betterment of the students. So, whether you opt for public or private education in Beechgrove, the commitment to excellence and community is a consistent thread.
History
Delving into the rich tapestry of Beechgrove's history is like stepping back in time, taking a journey through epochs of growth, challenges, and community resilience. While the narrative of Beechgrove is extensive, let's touch upon some of its more prominent milestones.
Beechgrove's origins can be traced back to the early 19th century when a group of settlers, drawn by the fertile lands and the promise of a fresh start, established the town. The name "Beechgrove" was inspired by the abundant beech trees that dotted the landscape, their gray bark and large, sprawling canopies becoming synonymous with the region.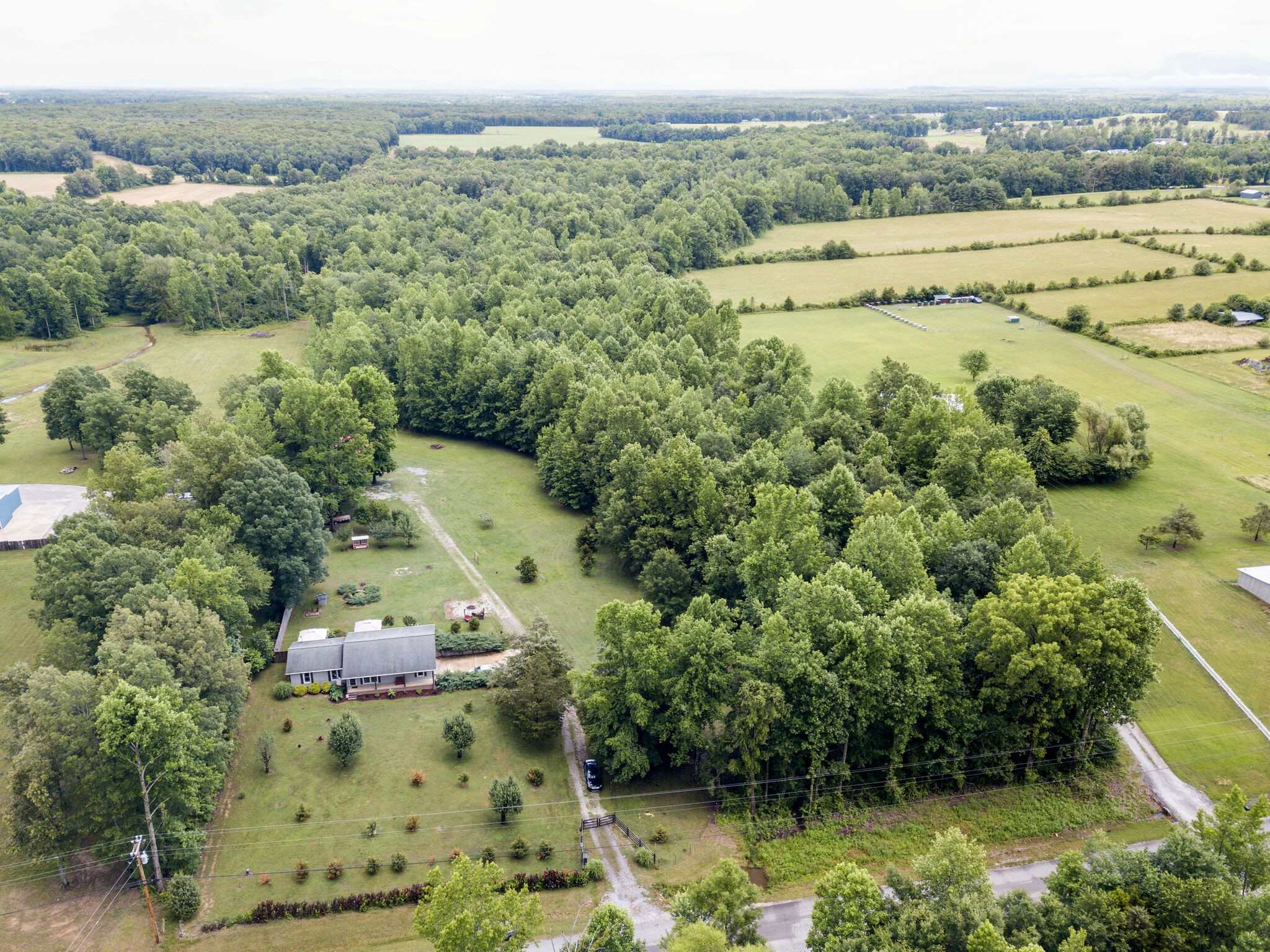 In the subsequent years, agriculture became the lifeblood of the community. The town's position, cradled between two rivers, made the soil exceptionally fertile, leading to bountiful harvests year after year. Cotton, corn, and tobacco fields stretched as far as the eye could see, and soon, Beechgrove became a trading hub for neighboring regions.
The Civil War era was a challenging period for Beechgrove, as it was for many Southern towns. Divisions within the community were palpable, with families torn between allegiance to the Union or the Confederacy. Historical records speak of battles and skirmishes occurring in and around the area, but what's more noteworthy is the town's post-war recovery. The community banded together, rebuilding not just structures but also the very social fabric of Beechgrove.
The 20th century brought industrialization, and with it, a diversification of the town's economic profile. While agriculture remained vital, new industries emerged, providing employment and spurring the growth of the town. It was also during this period that Beechgrove saw the establishment of its first schools and public institutions, signaling its evolution from a modest agricultural settlement to a thriving town.
As the decades rolled on, Beechgrove continued to grow, yet it managed to retain its small-town charm and close-knit community spirit. Historic buildings, some of which date back over a century, stand proudly alongside more modern constructions, a testament to the town's reverence for its past while keeping an eye on the future.
Today, while Beechgrove has embraced modernity, ask any local, and they'll regale you with tales of yore, ensuring that the rich history of this town is passed on from one generation to the next.