Ashland City, TN Homes for Sale
Ashland City, TN Homes for Sale
September 27, 2023
In the heartland of Tennessee, nestled within the vibrant rolling landscapes, lies Ashland City, a small town with a rich heritage, a welcoming community, and an irresistible Southern charm. Moving to Ashland City is a step into a life that offers the perfect blend of tranquility, natural beauty, and cultural richness.
This growing community, situated just 20 miles northwest of downtown Nashville, offers its residents the unique benefits of small-town living combined with easy access to the amenities and excitement of a larger city. Known for its scenic beauty and a strong sense of community, Ashland City is an idyllic setting for those seeking a slower pace of life without compromising on modern conveniences.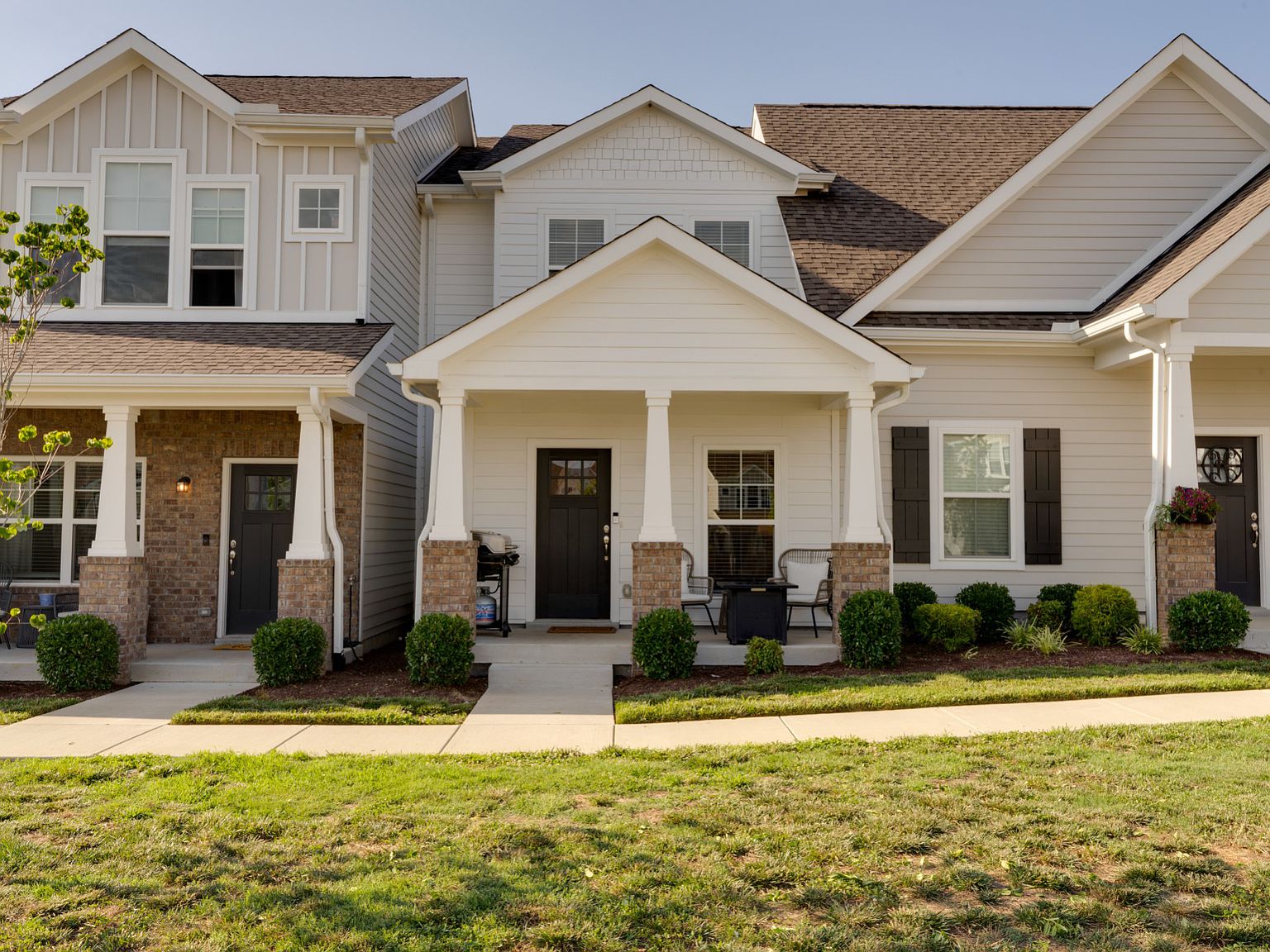 As you embark on your journey to find a new home in Ashland City, you'll discover an array of housing options, from historic houses brimming with character, to new-build homes that offer modern comfort and style. Whether you're a young professional, a growing family, or looking to enjoy your retirement, Ashland City has something to offer everyone.
Choosing to move to Ashland City also means being a part of a warm and inclusive community. With friendly neighbors, top-notch schools, and a myriad of recreational activities – all set against the backdrop of the breathtaking Cumberland River and Cheatham County's picturesque countryside – Ashland City is truly a place where you can feel at home.
Making the move to a new city is always a significant decision, but rest assured, with its irresistible blend of southern hospitality, natural beauty, and everyday conveniences, Ashland City, Tennessee, is a choice that welcomes you with open arms. This guide aims to provide you with valuable insights and tips to make your move and home finding journey smooth and enjoyable. Welcome to Ashland City, your new home.
Housing Market
The Ashland City, TN housing market has unique characteristics that make it an interesting area for homebuyers and investors. First and foremost, its geographical location is a key determinant of the housing market trends. Situated in the heart of Tennessee, Ashland City is nestled amidst rolling hills, giving its residential areas a picturesque, serene setting. This distinct topography offers a variety of homes with exceptional views, ranging from hilltop houses to riverside properties along the Cumberland River. Such unique environmental features make the area particularly attractive to homebuyers seeking a blend of natural beauty and tranquility.
Moreover, Ashland City offers a mix of b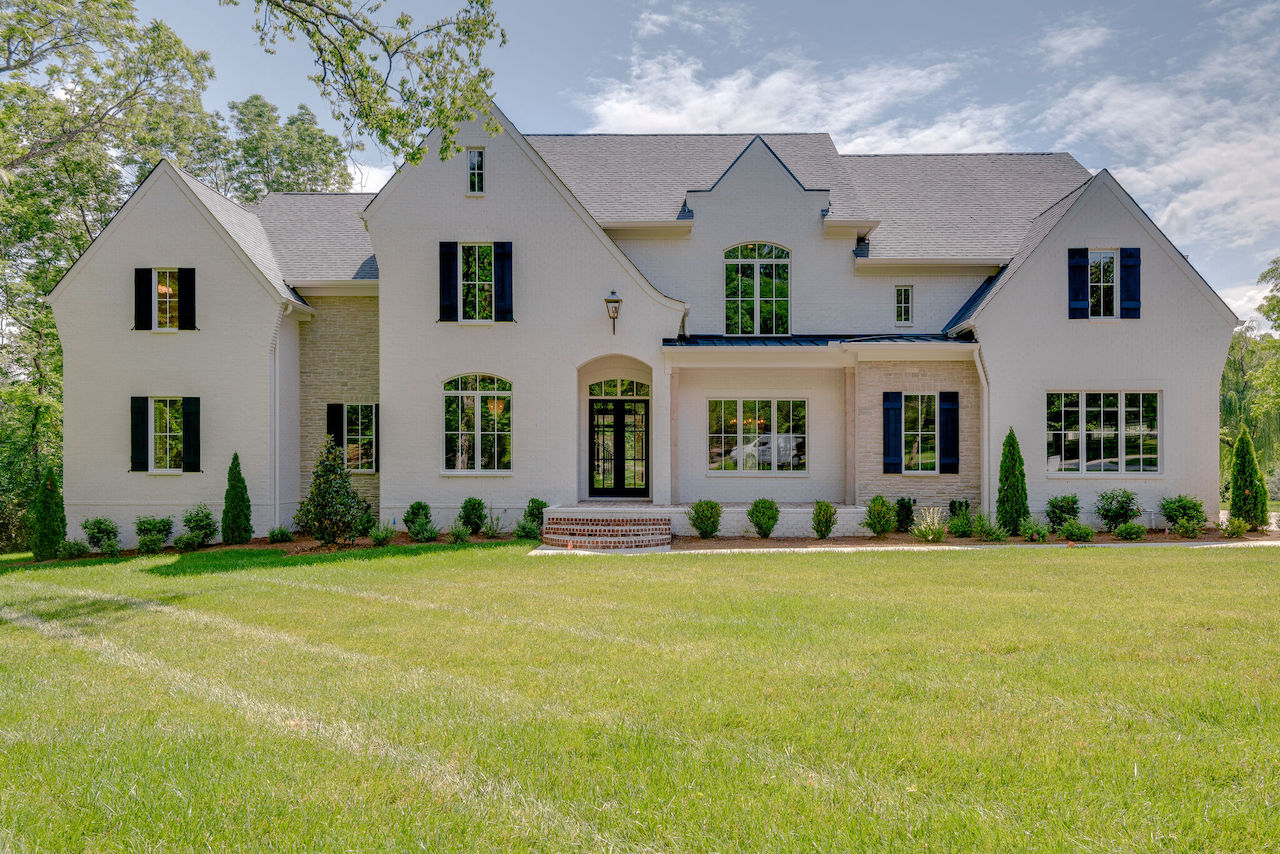 oth historic and contemporary homes, reflecting the city's rich history and its steady growth. The older neighborhoods showcase charming, early to mid-20th-century houses that appeal to buyers interested in properties with a touch of historical character. Meanwhile, new housing developments are meeting the demand for modern, energy-efficient homes equipped with the latest amenities. This blend of old and new contributes to a diverse housing market where buyers can find properties that align with their unique preferences and lifestyles.
The housing market in Ashland City, TN also tends to be more affordable compared to the state's bigger cities, such as Nashville and Memphis. Median home prices here typically fall below those in the larger metropolitan areas, making it an attractive destination for first-time homebuyers, retirees, and those looking for more value for their money. This affordability extends not only to buying but also renting, with Ashland City's rental rates typically coming in below state averages.
Furthermore, the housing market here has seen a steady appreciation in value over the past few years. As more people discover the appeal of this charming city, demand has steadily increased. Coupled with a relatively low supply of homes, this has led to a healthy appreciation rate, making Ashland City an enticing market for property investors and homeowners looking for a secure long-term investment.
Ashland City's commitment to sustainable development is also shaping its housing market. The local government's initiatives towards preserving the city's natural beauty and implementing sustainable practices are leading to the development of eco-friendly homes. Features like solar panels, energy-efficient appliances, and green building materials are becoming increasingly common in new home constructions. This trend towards sustainability is attracting environmentally conscious buyers, contributing to the vibrancy and future-proof nature of the housing market.
Nearby Cities
Nashville, TN, known as Music City, is one of the most prominent cities near Ashland City. Its housing market is quite dynamic, characterized by a blend of modern condominiums, historic single-family homes, and luxury estates. The city has experienced a rapid increase in home values due to the influx of new residents attracted by its thriving job market, rich history, and vibrant music scene. This urban environment offers a stark contrast to Ashland City's more tranquil setting, appealing to those looking for a fast-paced, culturally rich lifestyle.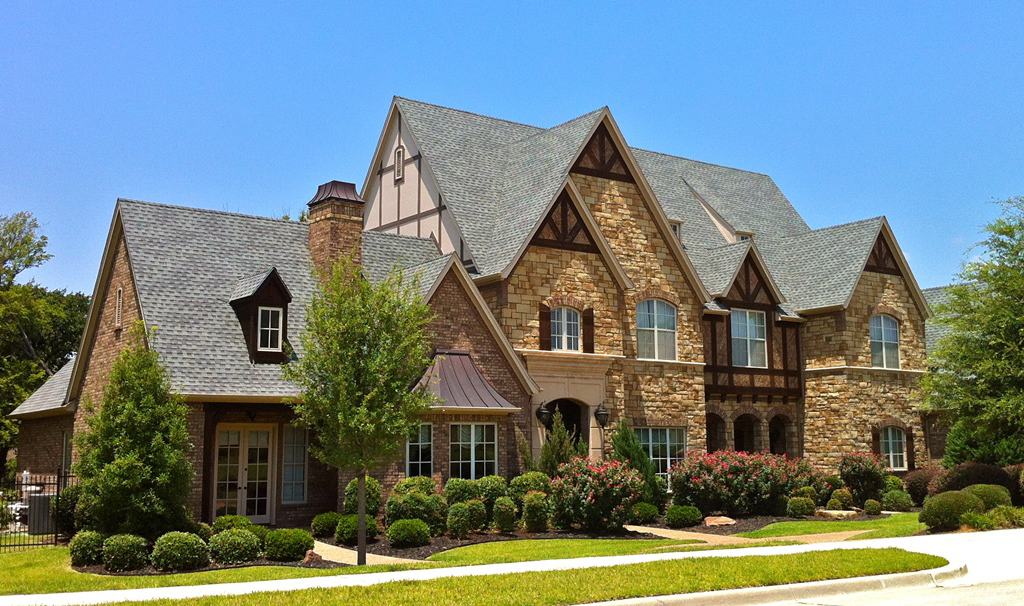 Clarksville, TN, is another adjacent city with a robust housing market. Positioned near the Kentucky border, Clarksville offers a range of housing options from affordable starter homes to sprawling estates. The housing market here is appealing for its balance of affordability and growth, fueled by the presence of Fort Campbell military base and Austin Peay State University. Its suburban appeal and family-friendly environment, complete with a well-regarded school system and ample recreational opportunities, make Clarksville an attractive place for families.
Just south of Ashland City is the city of Franklin. Known for its historic downtown area, Franklin's housing market is quite diverse, featuring everything from luxury homes in gated communities to ranch-style houses and modern townhomes. This city is particularly attractive to homebuyers who appreciate the charm of its preserved historic districts combined with modern suburban conveniences. The lifestyle here is enriched by a strong sense of community, numerous parks, and high-end shopping options.
Pleasant View, TN, is a smaller town located north of Ashland City and offers a slower pace of life. The housing market here primarily consists of single-family homes on large lots, often with beautiful views of the surrounding countryside. Many residents commute to Nashville for work, making Pleasant View an attractive option for those seeking a quieter residential environment with easy access to the amenities of a big city. The town is known for its friendly community, outdoor recreational opportunities, and local events, which contribute to a close-knit, small-town lifestyle.
Kingston Springs, a town west of Ashland City, is known for its scenic beauty and outdoor recreational opportunities. The housing market here is characterized by a mix of spacious single-family homes and charming cottages, many nestled along the Harpeth River. With a small population, Kingston Springs provides a rural, tranquil lifestyle, and the local housing market caters to those looking for a peaceful, nature-filled environment. The town's local parks, golf courses, and proximity to the Narrows of the Harpeth State Park make it a haven for outdoor enthusiasts.
Top Neighborhoods
One of the most notable residential neighborhoods in Ashland City is Marrowbone Lake. It's a peaceful, scenic area that offers homes with expansive, green lots, many of which have fantastic views of the surrounding hills and lake. This neighborhood is particularly appealing for those who enjoy outdoor activities like fishing, hiking, and bird watching, as Marrowbone Lake and its surrounding natural areas offer plenty of opportunities for recreational activities. Additionally, the homes in this area range from cozy cottages to larger, modern houses, providing options for various budgets and preferences.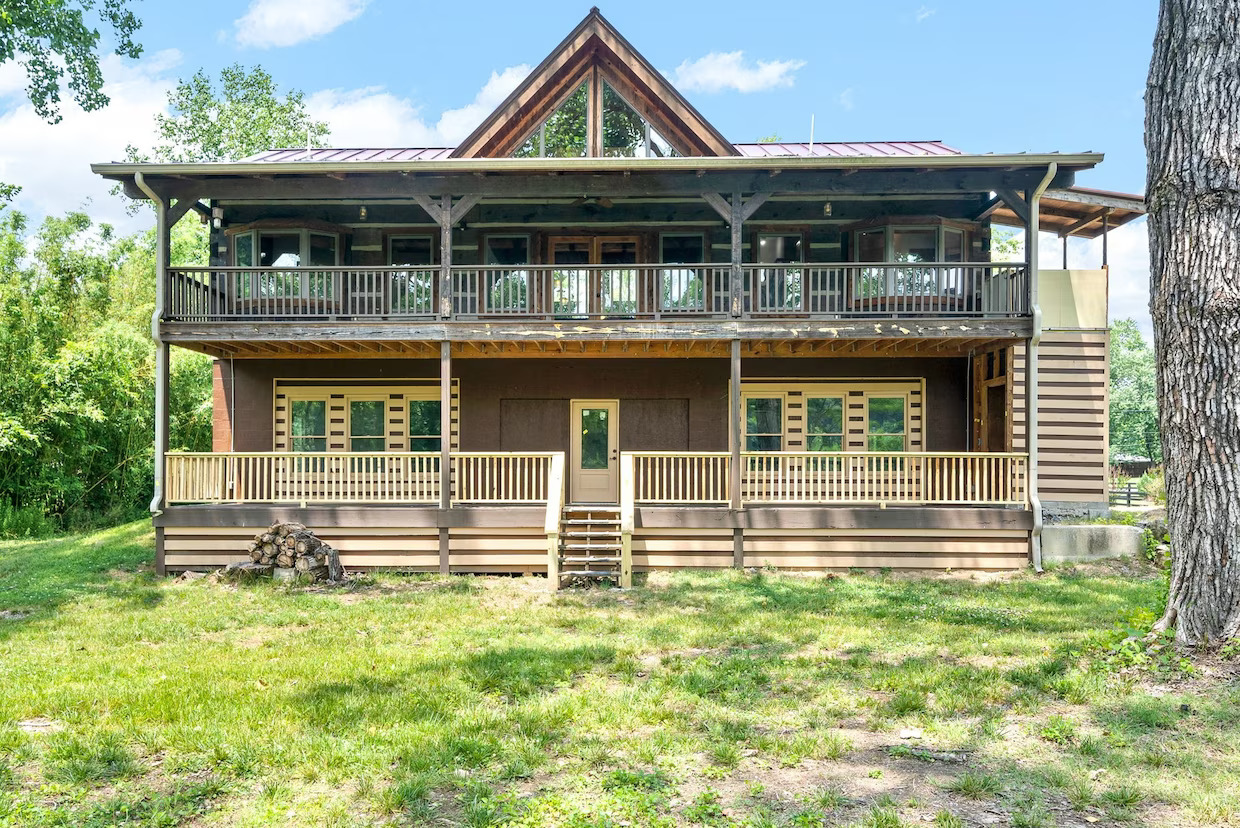 Another popular neighborhood in Ashland City is Chapmansboro. Situated along the Cumberland River, this area offers both waterfront and inland properties. The homes here typically feature large yards and a mix of architectural styles, from traditional ranches to two-story contemporaries. The neighborhood is known for its quiet, laid-back atmosphere, and the river's presence adds a unique appeal. Its location is ideal for those who enjoy boating, fishing, or simply the serenity offered by riverside living.
The downtown Ashland City area is another attractive neighborhood, particularly for those who enjoy the convenience of having amenities within walking distance. This area offers a range of housing options, from historic homes to more modern single-family houses, as well as townhomes and apartments for those preferring smaller, low-maintenance properties. Living in downtown Ashland City provides easy access to local shops, restaurants, and community events. The Riverbluff Park, located nearby, offers a great outdoor space for residents to enjoy.
Bearwallow is a neighborhood located on Ashland City's outskirts, offering a variety of home styles from different periods. This area is well-suited for those seeking a suburban environment with a more rural feel, as properties here typically come with larger lots and plenty of green spaces. It's a peaceful neighborhood with quiet, tree-lined streets that are perfect for families and those seeking to escape the hustle and bustle of city living.
Ashland Estates is a newer development in Ashland City, characterized by modern single-family homes with updated features and amenities. This planned community offers properties that suit various budgets and needs, making it a popular choice for both first-time buyers and those looking to upgrade. With its tidy, well-maintained streets and communal green spaces, Ashland Estates offers a charming, cohesive neighborhood atmosphere. The convenient location, within close proximity to schools, shopping centers, and parks, adds to its appeal.
Top Condos & Townhomes
Ashland City, Tennessee offers several appealing condo and townhome communities that combine convenience, comfort, and charm. These communities offer an array of amenities, desirable locations, and styles to suit a variety of preferences.
One of the most notable condo communities in Ashland City is the Braxton Condominiums. This high-rise complex sits right on the banks of the Cumberland River, offering residents spectacular waterfront views. The Braxton features luxury condos with upscale finishes and amenities such as a pool, clubhouse, and fitness center. Its prime location just minutes from downtown Ashland City makes it a sought-after option for those seeking convenience and luxury.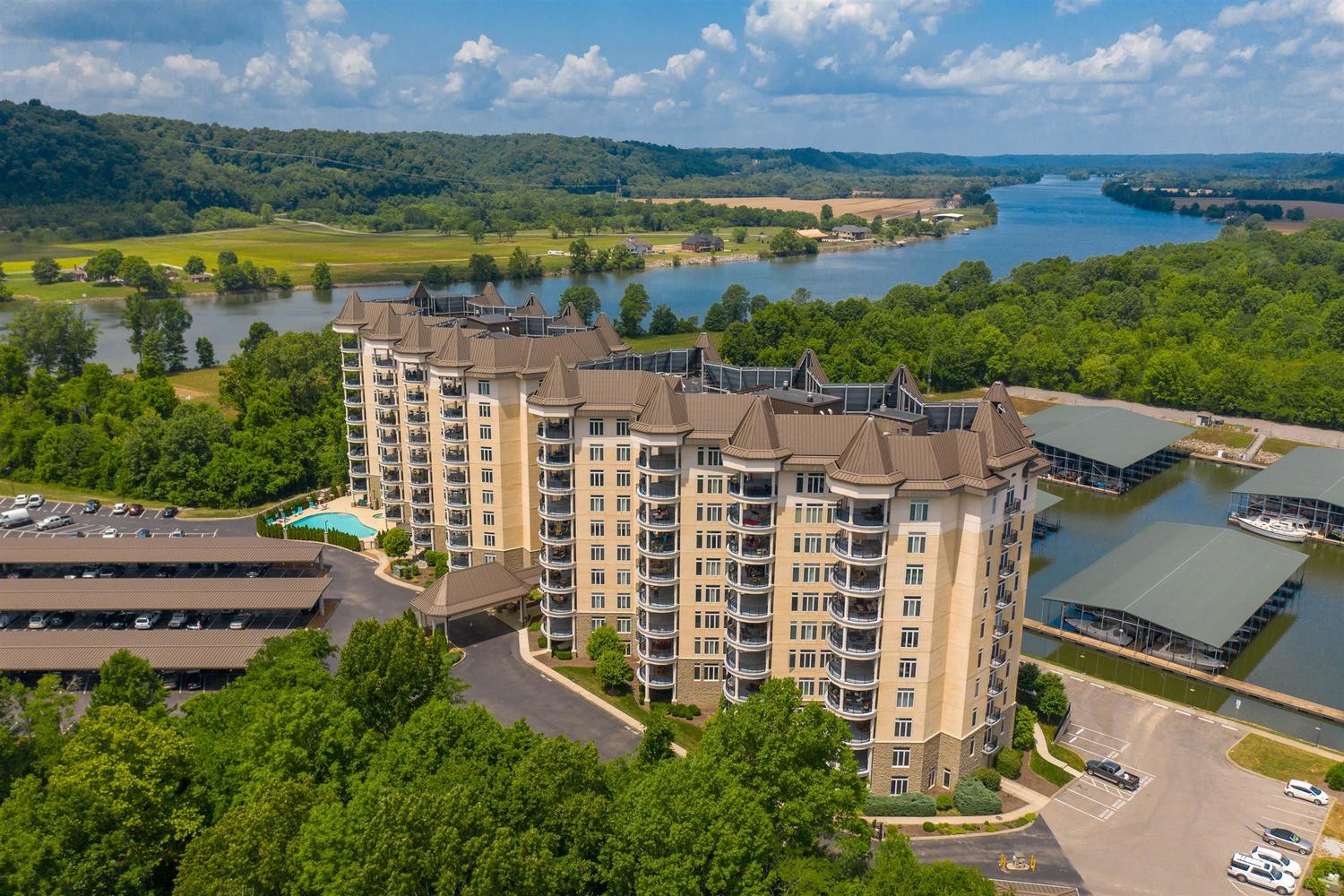 The Riverview Condos on Larkwood Road is another excellent option. These condos are characterized by spacious layouts, modern amenities, and affordable prices. This community offers a tranquil setting with the benefit of being close to local parks, shopping centers, and dining establishments. Riverview Condos also provide easy access to State Route 12, making it a good choice for commuters.
If you're interested in townhomes, Oak Street Townhomes is a community worth considering. These townhomes are conveniently located in the heart of Ashland City and offer a combination of spaciousness, comfort, and affordability. Each townhome features a modern design, complete with essential amenities, making them perfect for first-time homeowners or those looking to downsize.
Another townhome community to note is the Eastside Townhomes located off Highway 49. This community offers a quiet, residential setting with easy access to local amenities. The townhomes here are well-maintained, and residents appreciate the sense of community that this small complex fosters.
Whether you're drawn to the luxury waterfront views at the Braxton, the convenient location of Riverview Condos, or the community atmosphere of Oak Street and Eastside Townhomes, there's a condo or townhome community in Ashland City to suit a variety of lifestyles and budgets. It's all about finding the right fit for your needs and preferences.
Cost of Living
The cost of living in Ashland City, Tennessee, is notably lower than the national average and many other metro cities in the United States. It is one of the many factors that make this charming town, nestled along the banks of the Cumberland River, an appealing choice for individuals and families alike.
Housing, a significant component of the cost of living, is particularly affordable in Ashland City. As of my knowledge cut-off in September 2021, the median home price here is significantly lower than the national median. Compared to larger metro cities such as Nashville or Chattanooga, you can expect to find more home for your money in Ashland City. Moreover, rents in Ashland City are generally more affordable than those in bigger cities. Whether you're looking to purchase a property or rent, your dollar tends to stretch further in Ashland City.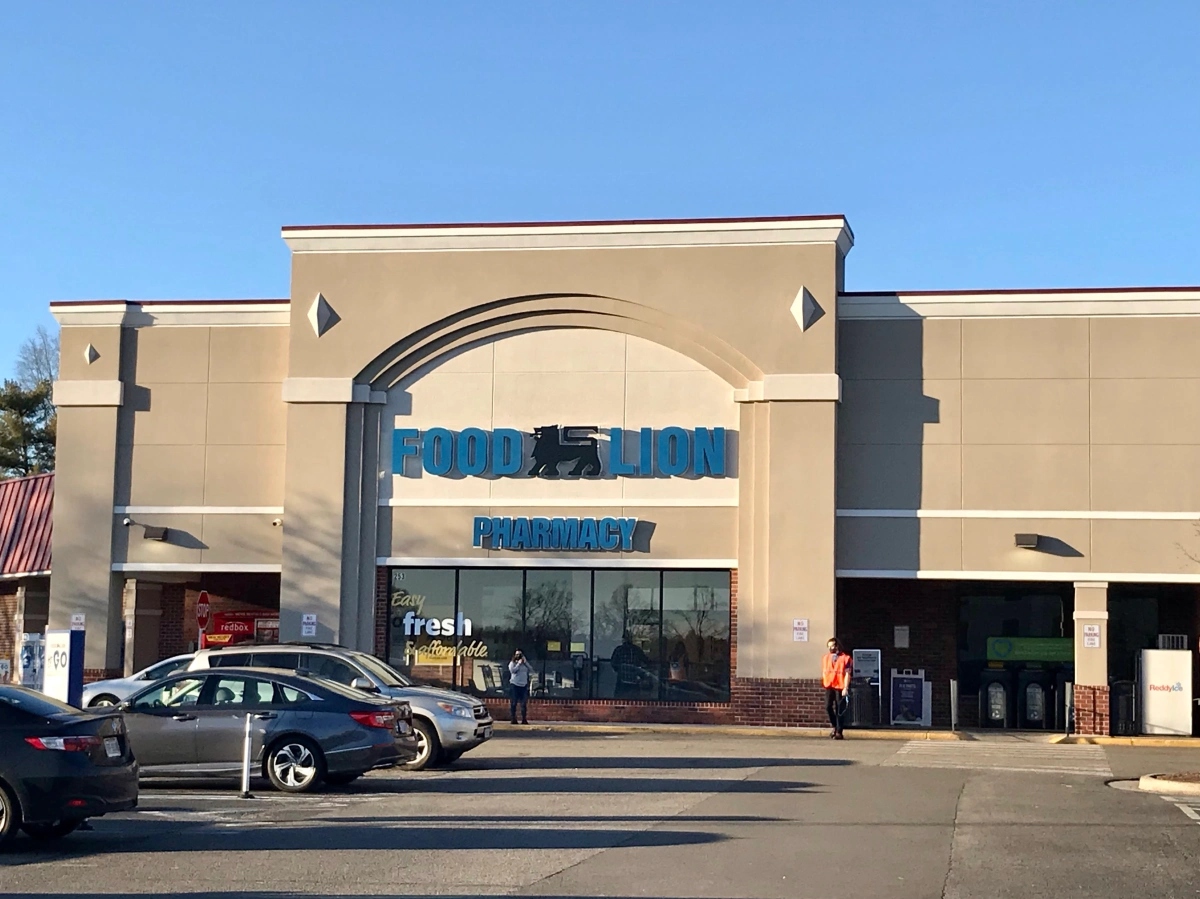 When it comes to everyday expenses such as groceries and healthcare, Ashland City also generally fares well. Grocery costs align closely with the national average, and healthcare costs trend slightly lower. This trend extends to services such as utilities, which also lean toward being more affordable when compared to national averages.
Transportation is another area where Ashland City shines. Being a smaller town, commuting distances are often shorter, which can lead to lower fuel costs and less wear-and-tear on vehicles. The cost of auto insurance also tends to be lower in smaller towns and rural areas compared to larger metropolitan cities.
While the cost of living can vary based on lifestyle and personal choices, overall, Ashland City, TN, presents a more affordable option compared to many metro cities and the national average. Its lower housing costs combined with affordable daily living expenses create a compelling financial picture for those considering a move to this appealing riverside town.
Restaurants and Dining
Ashland City offers a delightful mix of culinary experiences, catering to a range of tastes and preferences. For those interested in Southern comfort food, there are places like Riverview Restaurant & Marina, where you can enjoy classic Southern dishes with a side of river views. The catfish is a local favorite, and many patrons enjoy dining on the outdoor deck.
For fans of international flavors, there are options like Vuocolo's Italian Pizzeria. They serve a variety of traditional Italian dishes, including pizza, pasta, and subs. Locals appreciate the generous portions and the authentic taste, often highlighting the restaurant's family-run charm.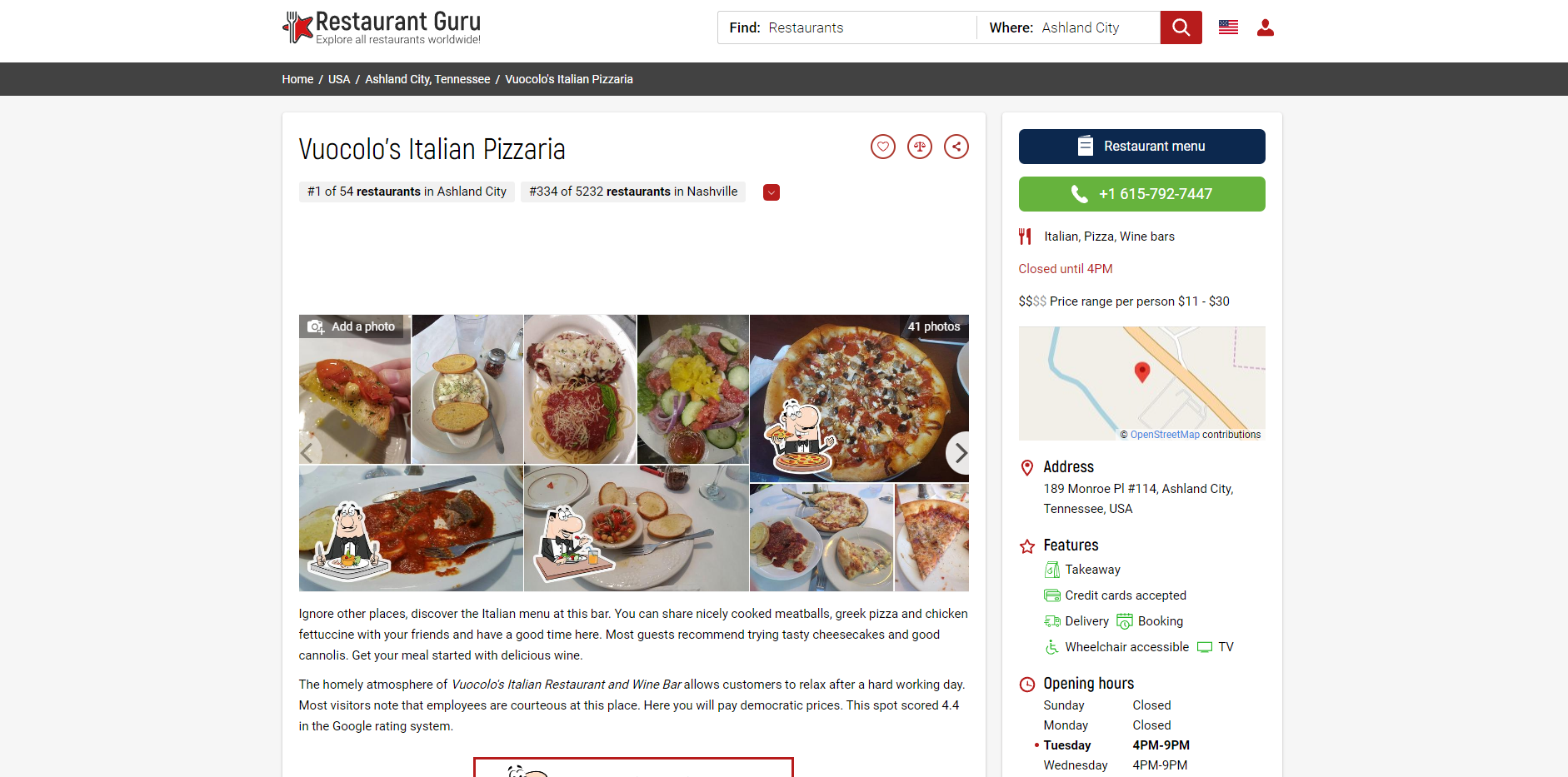 BBQ lovers aren't left behind in Ashland City, with places like Cody's Diner offering some finger-licking barbecue options. With a menu that also includes burgers, salads, and classic diner fare, it's a great place for a relaxed meal with friends and family.
In the mood for something fresh and light? The Salad Works is a great destination for health-conscious diners. With a diverse salad bar and several gluten-free options, it's become a popular spot for those looking to enjoy a nutritious and tasty meal.
A night out in Ashland City might include a stop at the local pub, such as Black Dog Pub & Eatery. It's a popular gathering spot where you can enjoy a range of beers, wines, and pub grub. The live music on weekends adds to the laid-back atmosphere, making it a favorite spot for locals to unwind.
Finally, for a unique and charming dining experience, many residents and visitors head to the Binkley House Bed & Breakfast. Not only do they offer lodging, but they also host special dinners that are open to the public. These events often include a seasonally-inspired menu, showcasing local ingredients, and provide a chance to dine in a beautiful, historic setting.
Shopping and Entertainment
When it comes to entertainment, Ashland City offers a range of activities that cater to different interests. The local community often gathers at the Ashland City Bicentennial Amphitheater for outdoor concerts, plays, and community events. Nestled by the river, it's a scenic spot to enjoy live entertainment under the stars.
Movie enthusiasts can head to the Ashland City Classic Cinemas for the latest blockbusters. The theater is known for its comfortable seating and friendly staff, making it a popular destination for families, couples, and friends looking for an enjoyable movie-going experience.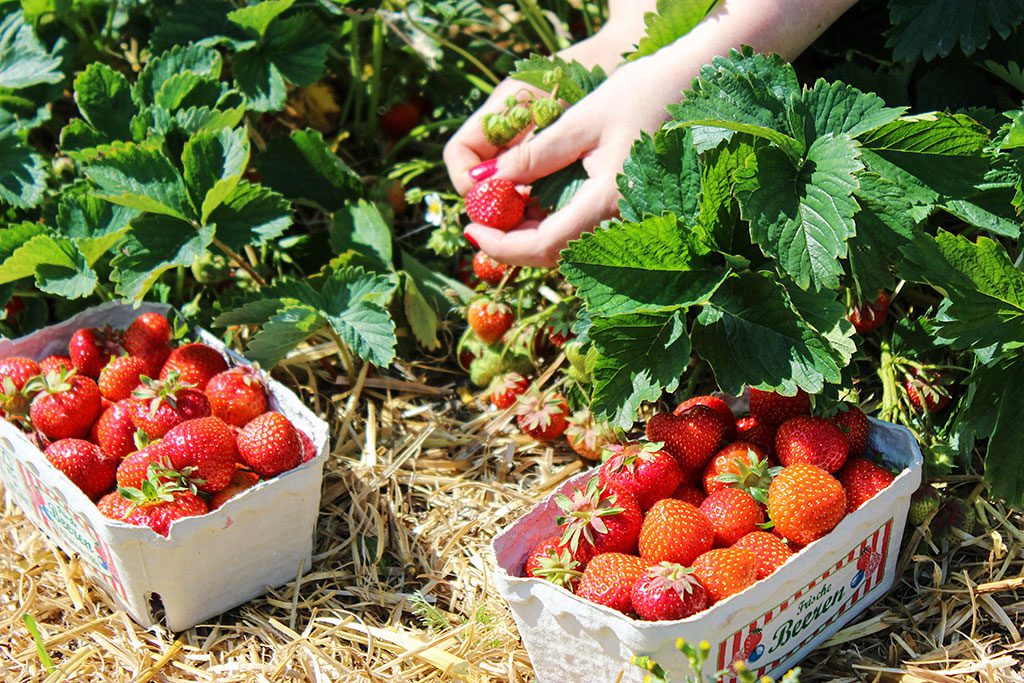 If you enjoy spending time outdoors, the Cumberland River Bicentennial Trail is a real gem in Ashland City. While not strictly entertainment, many residents and visitors find joy in walking, biking, or running along this trail. The beautiful views of the river and opportunities for bird watching add to the appeal.
On the shopping front, Ashland City offers a mix of local boutiques and well-known retailers. Sycamore Square Shopping Center is a convenient spot for daily needs, with a variety of stores ranging from groceries to apparel. If you're looking for unique gifts or handmade crafts, the town has several charming shops that feature local artists and artisans.
Strawberry Patch is a favorite among locals for its eclectic collection of antiques, vintage items, and home décor. If you're a fan of treasure hunting, this is a place where you might find that special something you didn't even know you needed.
For those interested in supporting local farmers and artisans, the Ashland City Farmers Market is a must-visit. Open seasonally, the market features fresh produce, baked goods, and handmade crafts. It's a vibrant gathering spot that brings the community together and allows you to take a little piece of Ashland City home with you.
Finally, there's Cheatham County Central, where you can find an array of shopping and dining options all in one place. From fashion to technology, the variety ensures that residents and visitors can find almost everything they need without having to travel far from town. It's a bustling hub that adds to the convenience and appeal of life in Ashland City.
Parks and Nature
Riverbluff Park is a popular destination in Ashland City for families and outdoor enthusiasts alike. With playgrounds, sports fields, and walking trails, it's a versatile space that allows for both recreation and relaxation. The park's proximity to the Cumberland River adds a serene touch, and it's a common spot for picnics and fishing.
The Cumberland River Bicentennial Trail, as mentioned earlier, is another must-see in Ashland City. This trail stretches for several miles, offering opportunities for walking, biking, and running. Along the way, you'll find spots to pause and enjoy the river views, and the diverse vegetation makes it a great place for nature photography and bird watching.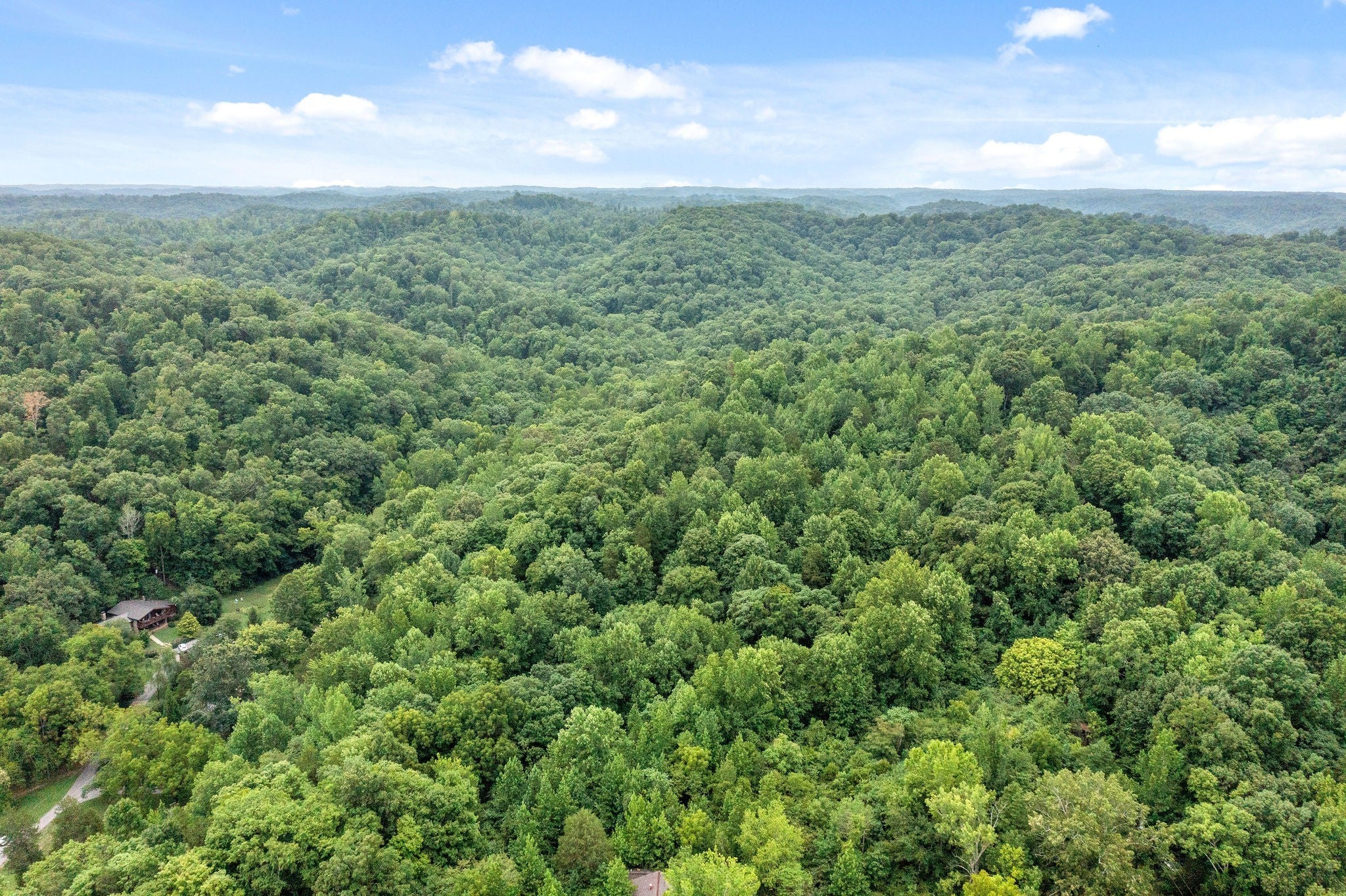 Cheatham Lake Wildlife Management Area offers something for those who enjoy a more rugged outdoor experience. It's an area teeming with wildlife, and it's not uncommon to spot deer, turkeys, and various waterfowl. Fishing, hunting, and boating are popular activities in this area, and the beautiful surroundings make it a fantastic place to escape the hustle and bustle of daily life.
Harper Park, another highlight in Ashland City, is known for its disc golf course. If you're new to the sport or an experienced player, the park's well-maintained course offers a fun and challenging experience. Surrounded by wooded areas, the park also has walking trails that weave through the trees, making it a great place for a leisurely stroll.
For those looking to spend time on the water, Ashland City's access to the Cumberland River provides plenty of opportunities. Kayaking and canoeing are popular activities, and you'll find rentals and guided tours available. The peaceful flow of the river and the lush surroundings make it a wonderful experience for all skill levels.
If you're looking for a place to spend a whole day with family and friends, Lock A Campground near Ashland City is an excellent choice. With picnic areas, camping sites, and access to Cheatham Lake, it offers various activities for outdoor lovers. Whether you're planning to fish, swim, or simply relax by the water, it's a location that appeals to many.
Finally, Bull Run Recreation Area is an often-overlooked gem in the region. With hiking trails, fishing spots, and scenic views, it provides a quieter place to enjoy nature. Whether you're hiking up to a beautiful overlook or settling in for a quiet afternoon of fishing, it's a place where you can truly unwind and appreciate the natural beauty of Ashland City.
Business and Industry
Ashland City, TN has a diverse and thriving business community that supports the local economy. One of the standout industries in Ashland City is manufacturing. The town is home to A.O. Smith, a global leader in water technology manufacturing. Their presence in Ashland City has provided numerous jobs to locals and continues to contribute significantly to the local economy.
Healthcare is also an essential sector in Ashland City. With facilities like TriStar Ashland City Medical Center, the community has access to quality medical care right in town. This hospital not only serves the residents but also offers various employment opportunities in healthcare fields, from medical professionals to administrative staff.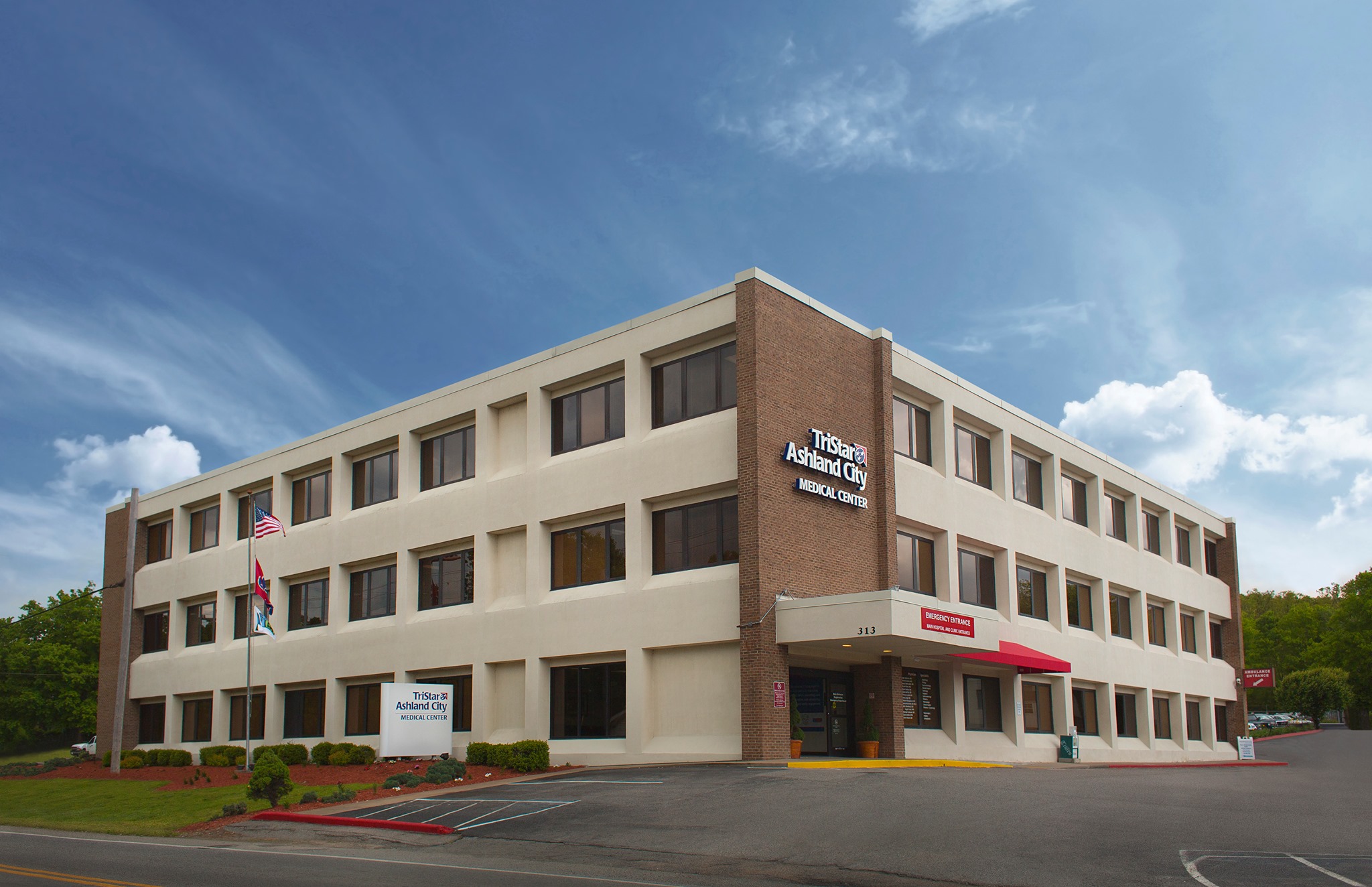 The construction industry is robust in Ashland City, with several construction companies operating in the area. These businesses contribute to both residential and commercial development within the region, playing a vital role in the town's growth and infrastructure improvement.
Local agriculture also holds a place in Ashland City's economic landscape. With the fertile land around the Cumberland River, there are many family-run farms producing crops like corn, soybeans, and hay. This farming tradition has a significant impact on local markets, restaurants, and contributes to the character of the town.
Retail and small businesses are at the heart of Ashland City's commercial life. From unique boutiques to service-oriented businesses, these companies create a vibrant local economy. The community's support for shopping locally plays a crucial role in keeping these businesses thriving.
Additionally, tourism plays a growing role in Ashland City's economy. With its scenic parks, trails, and the river, the town is becoming an attractive destination for outdoor enthusiasts and those looking to explore Tennessee's natural beauty. As a result, local businesses such as restaurants, hotels, and recreational services are benefitting from this increasing interest.
Lastly, education also represents a vital part of Ashland City's industry. The presence of schools and educational institutions not only serves the community's educational needs but provides various employment opportunities, from teachers to support staff. The Cheatham County School District is a significant employer in the area and plays a central role in shaping the future of the community.
Airport and Transportation
When it comes to air travel, the nearest major airport to Ashland City is Nashville International Airport (BNA), located about 25 miles southeast of the town. The drive typically takes around 30-40 minutes, depending on traffic. Nashville International Airport offers a wide variety of domestic and international flights, so travelers from Ashland City have relatively convenient access to air travel.
Public transportation within Ashland City itself is somewhat limited, and many residents rely on personal vehicles to get around. However, for those looking to get to Nashville or other nearby areas, there are a few options.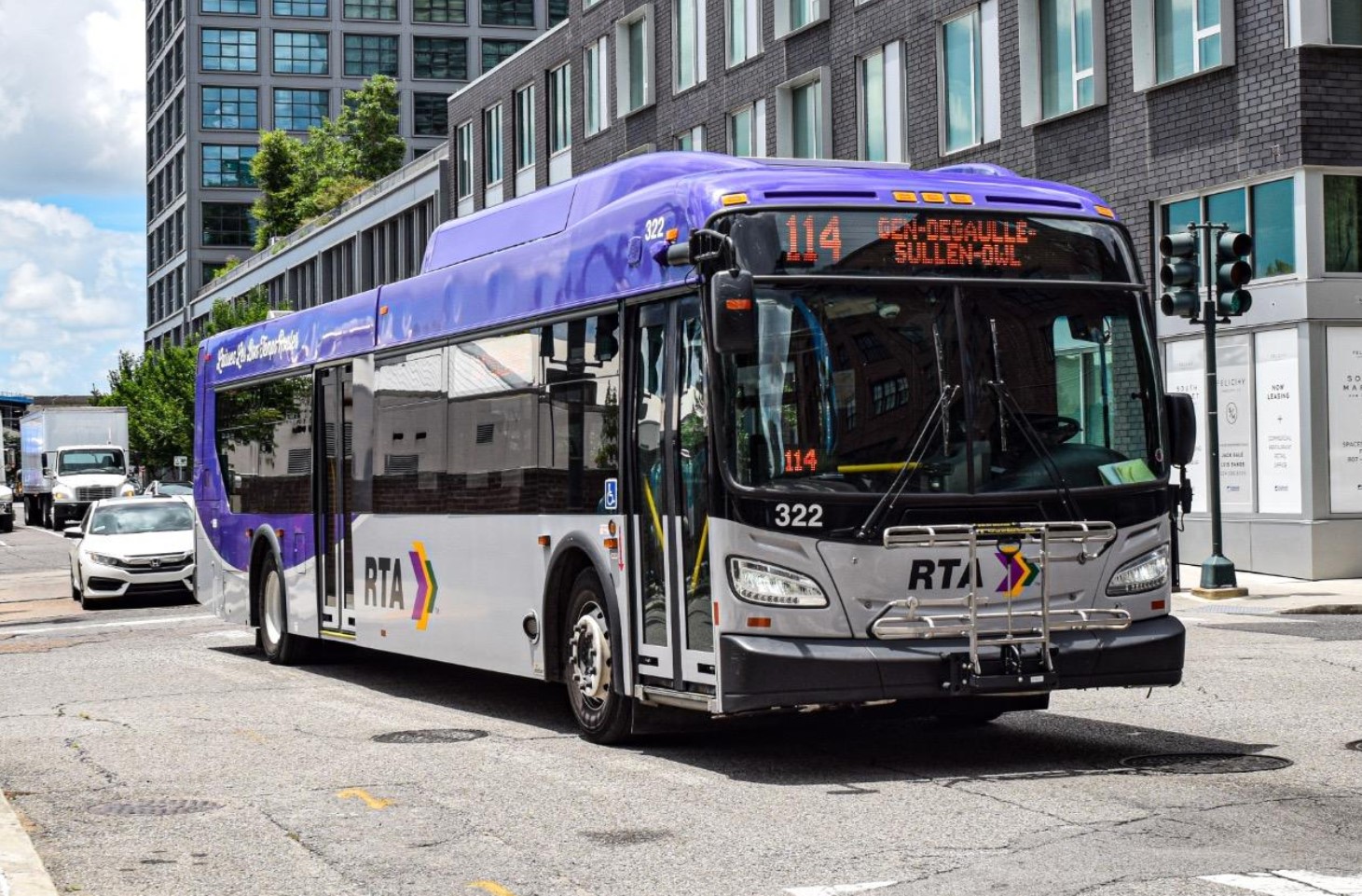 The Regional Transportation Authority (RTA) runs a commuter bus service called the Cheatham County Express that connects Ashland City to Nashville. This service operates on weekdays, with multiple runs in the morning and evening to accommodate commuters. It's a convenient option for those working in Nashville but living in Ashland City.
Ridesharing services like Uber and Lyft are also available in Ashland City and can provide transportation to the airport or other destinations in the Nashville metro area. Though these services are more readily available in larger cities, they still offer a flexible option for those without a personal vehicle in Ashland City.
For those looking for more localized transportation, there are a few taxi companies that operate within the area. While not as prevalent as in larger cities, they can be a helpful option for short trips around town or to nearby locations.
Cycling is also an option in Ashland City, especially for those looking to enjoy the natural beauty of the area. With the Cumberland River Bicentennial Trail and other bike-friendly paths, cycling can be both a recreational activity and a means of transportation within the town.
In terms of connectivity with other major cities or states via train or interstate bus, options might be more limited directly from Ashland City. Residents usually travel to Nashville to access broader transportation networks, such as Greyhound for interstate bus travel or Amtrak for train services.
Overall, while Ashland City might not have a vast array of public transportation options within the town itself, its proximity to Nashville provides access to a wider variety of travel choices, including convenient access to a major international airport.
Weather
Ashland City experiences a typical four-season climate that's characteristic of the southeastern United States, with each season bringing its unique charm and weather patterns.
Winter in Ashland City is relatively mild compared to many northern regions, with average highs in the 40s and lows dipping into the 30s. Snow is not uncommon but usually light, and ice storms can occasionally occur. The chill in the air makes it a great time to enjoy some indoor activities or take brisk walks along the Cumberland River.
Spring brings a fresh and vibrant feel to Ashland City. The temperatures start to climb, ranging from the 60s to 70s, and the landscape comes alive with blooming flowers and budding trees. It's a favorite time for outdoor enthusiasts to explore the trails and parks as the weather is often mild and pleasant.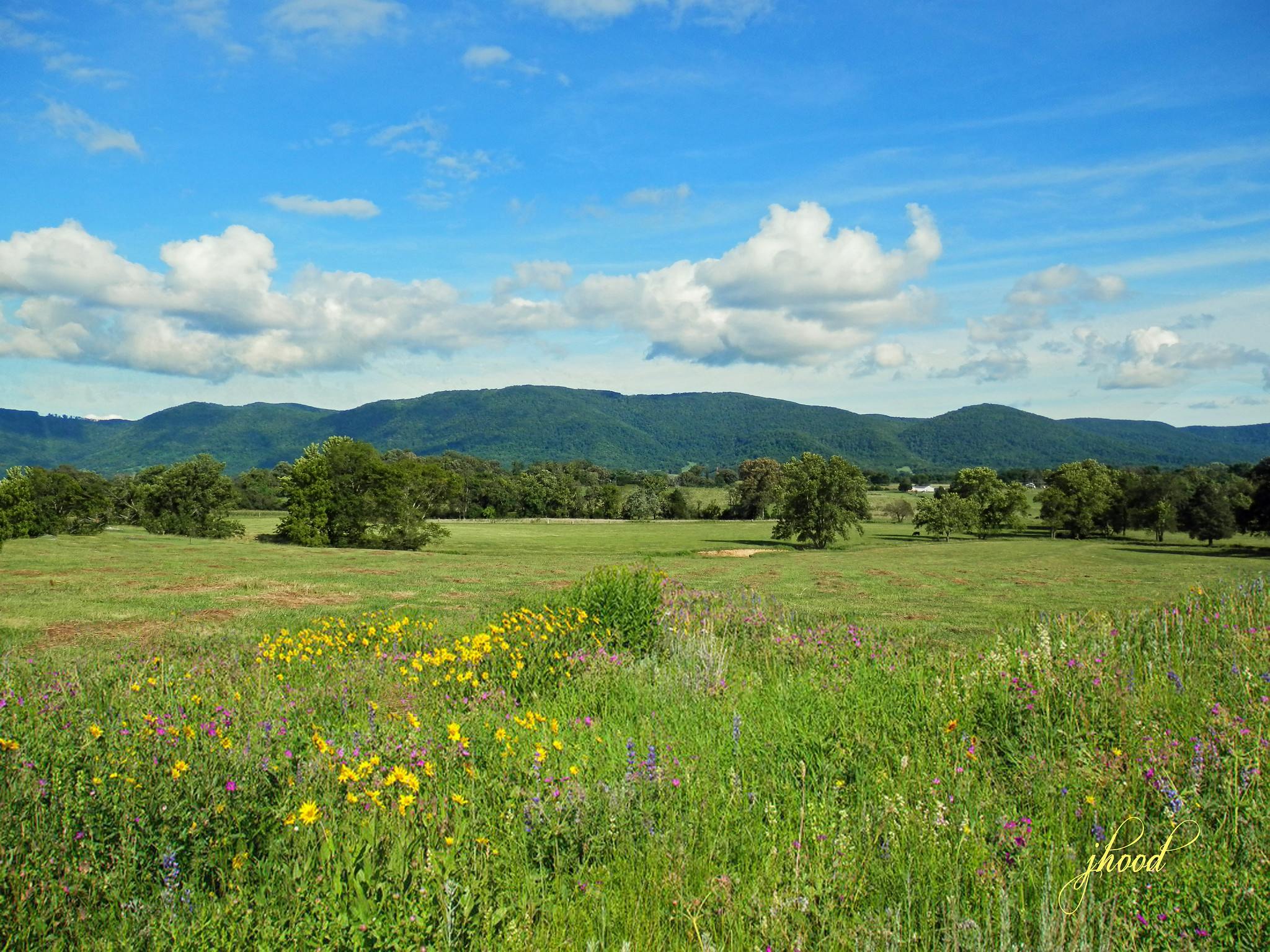 Summer in Ashland City can get quite warm and humid. Temperatures often soar into the upper 80s and 90s, making it a prime time for water-based activities like boating, kayaking, or simply enjoying time by the river. Thunderstorms are more common during this season, often bringing heavy rainfall and vibrant lightning displays.
Autumn, or fall, is a delightful season in Ashland City, marked by cooler temperatures, ranging from the 50s to 70s, and the changing colors of the leaves. The landscape transforms into a patchwork of reds, oranges, and yellows, making it a beautiful time to take scenic drives or hikes in the area. Fall festivals and outdoor events often celebrate the harvest and the beauty of the season.
Weather in Ashland City can sometimes be unpredictable, with occasional severe weather events like tornadoes or flooding. It's always advisable to stay tuned to local weather forecasts and be aware of potential weather alerts, especially during the transitional seasons of spring and fall when such weather patterns might be more likely.
Overall, Ashland City's climate offers a rich diversity of weather experiences, allowing residents and visitors to enjoy a wide range of outdoor activities and natural beauty throughout the year. Whether it's the rejuvenating freshness of spring, the warm embrace of summer, the colorful elegance of fall, or the crisp coolness of winter, each season has its unique appeal in Ashland City.
Private and Public Schools
Starting with the public school system, Ashland City falls under the jurisdiction of the Cheatham County School District. The district offers a range of educational options, including elementary, middle, and high schools. Cheatham County Central High School is one of the prominent public high schools in the area, known for its various academic and extracurricular programs.
In terms of elementary education, schools like Ashland City Elementary School provide a strong foundation for young students. The focus in these schools often extends beyond academics to include character development, social skills, and community engagement. Middle schools like Cheatham Middle School continue this education, offering a bridge between elementary and high school with a diverse curriculum.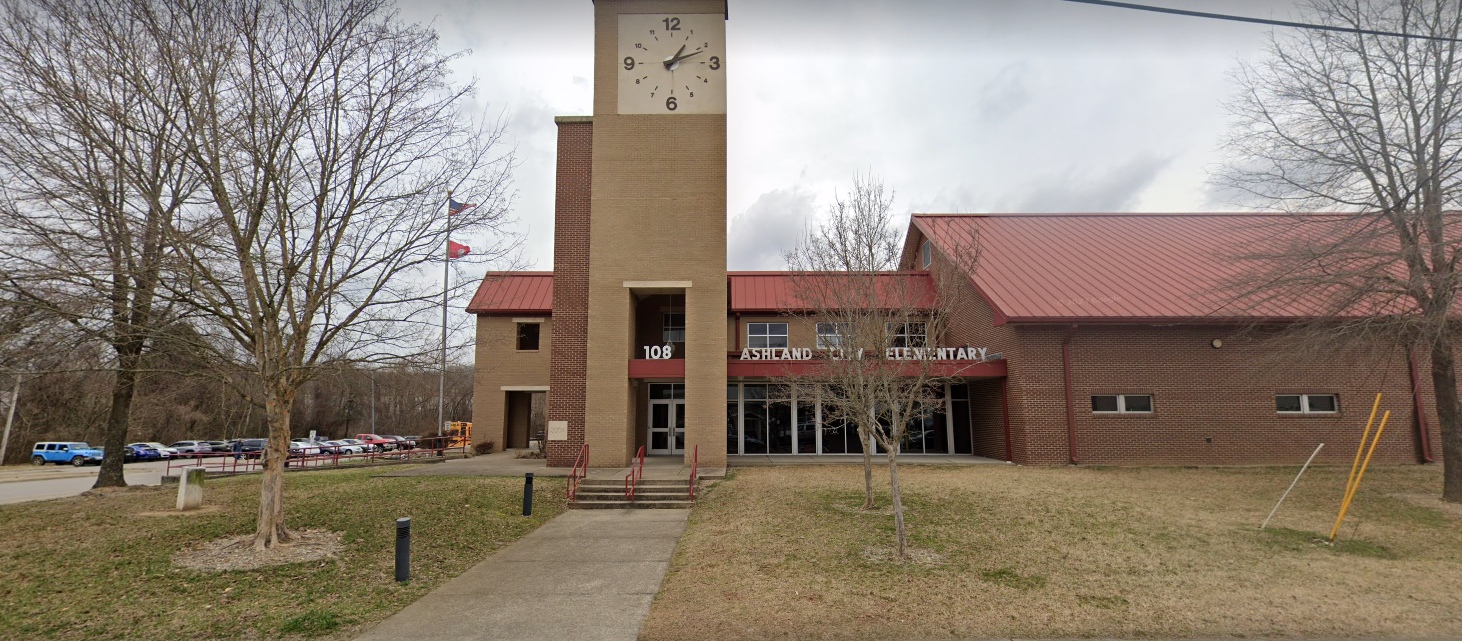 The public schools in Ashland City also provide special education services and programs to support students with unique learning needs. Sports, arts, and various clubs are commonly part of the public school experience, providing students with opportunities to explore their interests and talents outside the classroom.
On the private education front, Ashland City has limited options within the town itself. However, there are several private schools in the surrounding areas, including religious-affiliated schools and those focusing on specialized education approaches. These schools often offer smaller class sizes and personalized attention, appealing to families seeking a more individualized education experience.
One such nearby private option is Pleasant View Christian School, offering classes from preschool through high school. With a focus on Christian values, the school provides an education that integrates faith with academics.
Families in Ashland City also have access to various preschool and early childhood education options. These include both public preschool programs within the school district and private preschools and daycare centers that provide early learning opportunities.
Overall, the educational landscape in Ashland City is anchored by the public school system, providing comprehensive education from elementary through high school. While private school options might be more limited directly in Ashland City, neighboring areas offer additional choices for families seeking different educational environments. The combination of public and private options allows families to find educational paths that align with their values, expectations, and children's unique needs.
History
Ashland City's history is an intriguing blend of early settlement, economic development, and community growth, all nestled along the banks of the Cumberland River in Tennessee.
Ashland City was established in 1808 and named the county seat of Cheatham County. Its location along the Cumberland River made it an advantageous spot for commerce and trade during its early years. The river was essential for transportation, and the fertile land around it made agriculture a vital part of the community's economy.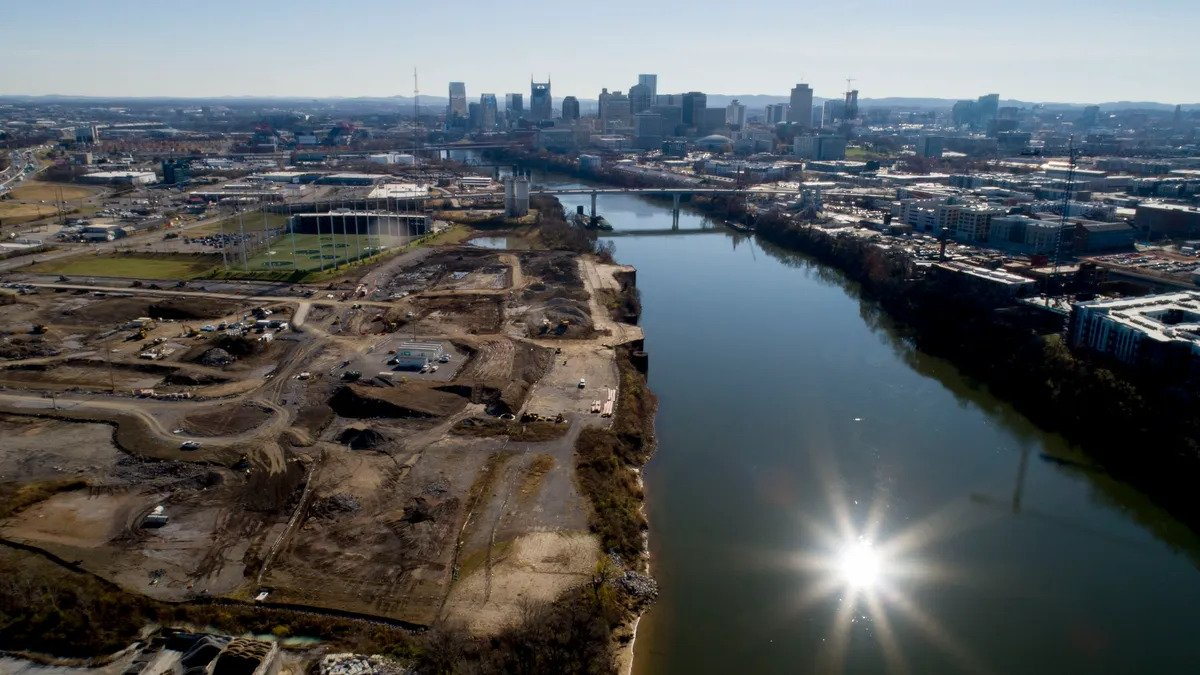 In the 19th century, Ashland City saw the construction of several significant buildings, such as the Cheatham County Courthouse, built in 1869. This structure remains a symbol of the town's early development and continues to serve as a functional government building.
The railroad played a significant role in Ashland City's growth, connecting it to other parts of Tennessee and beyond. The arrival of the L&N Railroad in the late 19th century sparked an economic boom in the area, fostering growth in trade and industry. This connection allowed goods produced in and around Ashland City to reach broader markets, and the town became a hub for various manufacturing industries.
Despite its growth, Ashland City has managed to retain much of its small-town charm. Many of the historic homes and buildings are still standing, providing a glimpse into the town's past. The local historical society actively works to preserve and promote the history of Ashland City and Cheatham County, maintaining records, artifacts, and offering insights into the area's rich heritage.
The development of the Cheatham Dam in the 1950s was another significant milestone in Ashland City's history. The dam's construction not only provided hydroelectric power but created Cheatham Lake, a recreational area that has become a central part of the community's identity.
One unique historical footnote is that Ashland City served as the temporary state capital of Tennessee for one day in 1949. This event was part of Tennessee's 125th-anniversary celebration, recognizing Cheatham County as the state's geographical center.
Ashland City's history paints a picture of a community that has grown and evolved while maintaining connections to its roots. From its early days as a river trading post to its development into a manufacturing hub, and its ongoing commitment to preserving its historical landmarks, Ashland City's past continues to shape its character and identity.