Arrington, TN Homes for Sale
Arrington, TN Homes for Sale
October 1, 2023
$1,011,745
Med. List Price
Welcome to your exciting journey towards Arrington, Tennessee, a hidden gem in the heart of the Volunteer State. Nestled in the lush greenery and rolling hills of Williamson County, Arrington offers the perfect blend of rural charm and suburban amenities, making it an idyllic destination for individuals and families looking for a tranquil living environment. As you make plans to relocate, you'll discover that this charming community is more than just a pin on the map—it's a place to call home.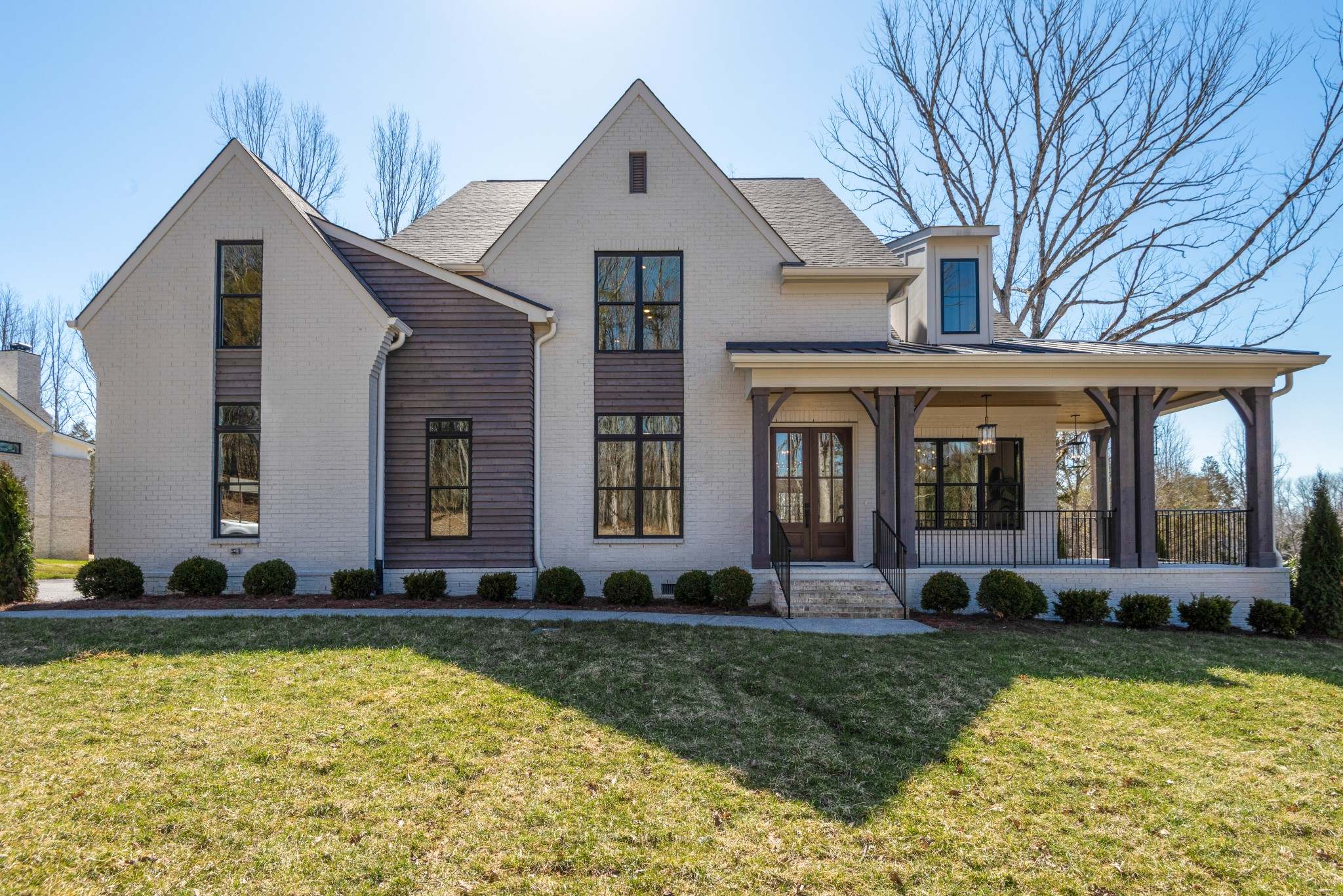 Known for its scenic beauty, spacious landscapes, and warm, welcoming community, Arrington is a tranquil retreat from the hustle and bustle of city life without being disconnected from the necessities. With top-ranked schools, convenient access to shopping and dining options in nearby cities like Franklin and Murfreesboro, and a rich cultural history, Arrington is a delightful place to put down roots.
Whether you're seeking a family home, a retirement haven, or a personal sanctuary, Arrington has a diverse housing market that can cater to a broad range of needs and preferences. The area offers a variety of residential options, from cozy single-family homes, modern townhouses, to sprawling estates nestled amidst the town's rolling hills and vineyards.
In this guide, we'll walk you through the process of moving to Arrington, TN, and finding the perfect home. We will provide practical tips, insights on the local real estate market, and highlight the key aspects of living in this beautiful locale. The decision to move is a significant one, but with the right information and resources, your transition into your new home in Arrington, TN, can be a seamless and enjoyable experience. Welcome to your new adventure.
Housing Market
Arrington, TN, has a diverse and thriving housing market. The local real estate market provides an array of options for prospective homebuyers, boasting a unique blend of property types to fit a variety of needs, preferences, and budgets. From well-maintained, historic houses reflecting the charm of the old South to modern homes with the latest amenities, Arrington's housing market accommodates a vast spectrum of tastes.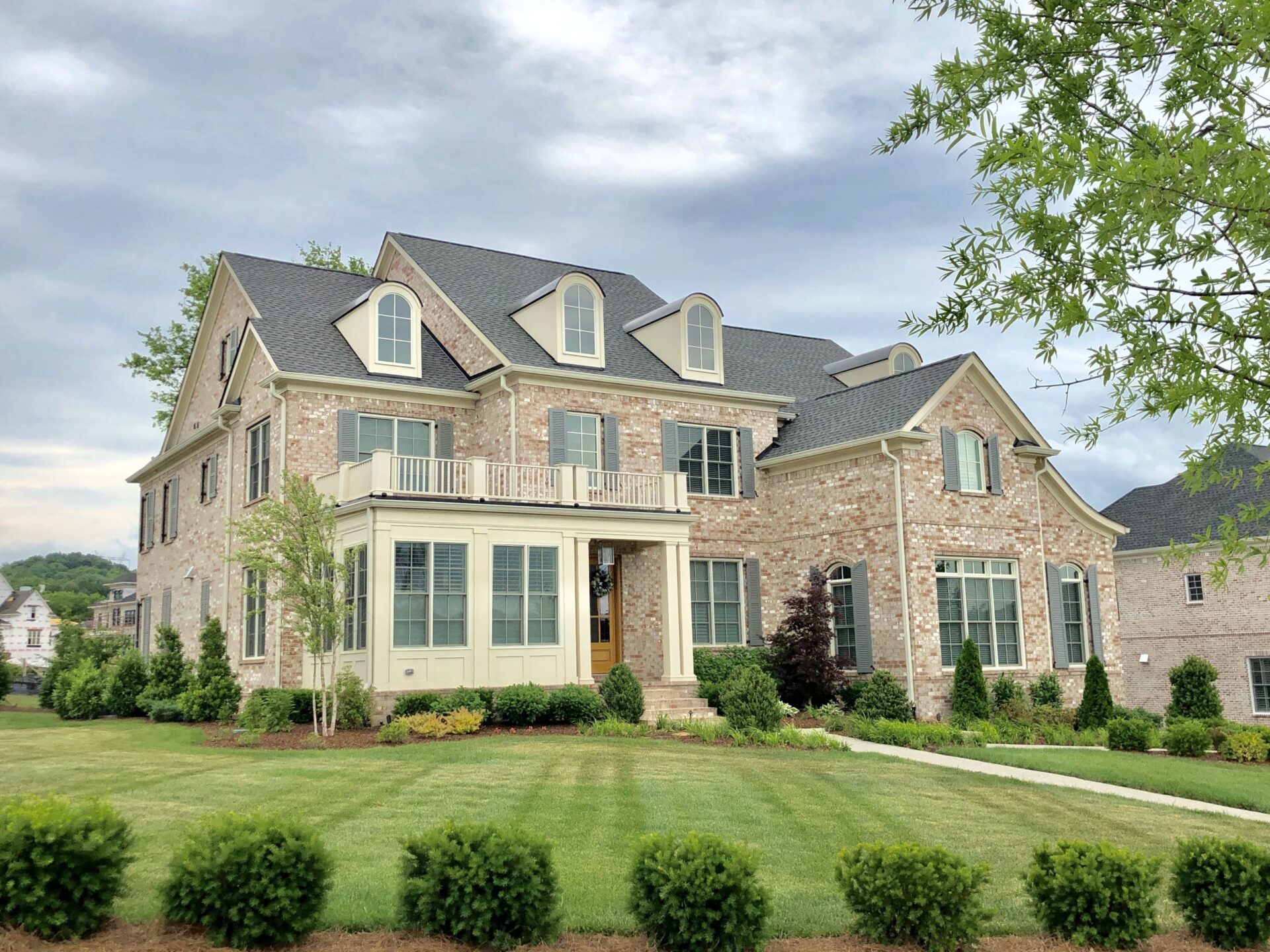 Luxury homes, often in gated communities, are a notable component of the Arrington real estate landscape. These properties often feature extensive square footage, offering four to six bedrooms, large kitchen spaces, and outdoor amenities such as swimming pools, patios, and meticulously landscaped yards. They are situated on spacious lots, offering ample privacy and views of the surrounding pastoral beauty. Architectural styles range from classic Southern designs to more contemporary aesthetics.
For those seeking more modest accommodations, Arrington also offers a variety of mid-range homes that offer a fantastic balance between affordability and comfort. These properties typically feature three to four bedrooms, and while they might not have the expansive acreage of the luxury estates, they often feature generous yards, perfect for family activities or personal gardening. Many of these homes are located within easy access of community amenities, including parks, local schools, and shopping centers, making them perfect for busy families.
Another noteworthy aspect of Arrington's housing market is its appeal to those seeking a more rural lifestyle. The town and its surroundings are dotted with charming farmhouses and country homes, many located on multi-acre plots of land. These homes provide residents with a peaceful, rural setting while still having access to modern amenities. Some of these properties even come with additional features like barns, stables, or vineyards.
In terms of real estate trends, Arrington has seen steady growth over the years, reflecting the town's increasing popularity as a place to live. As a result, home values in Arrington tend to hold steady or increase over time, making real estate purchases not only a lifestyle choice but also a solid investment. The town's ongoing development, combined with its commitment to preserving its unique rural character, suggests that its appeal to homebuyers will endure well into the future.
Overall, the characteristics of the Arrington housing market reflect its diversity and the distinctive blend of rural charm and suburban convenience that defines the town. Whether you're seeking a luxurious estate, a comfortable family home, or a charming country residence, Arrington, TN, offers a wealth of options to meet your needs.
Nearby Cities
Adjacent to Arrington, TN, you will find several inviting cities and towns that similarly offer a wealth of housing options and unique lifestyles. Among these are the vibrant and historically rich cities of Franklin, Murfreesboro, and Nolensville.
Franklin, a picturesque city just a short drive west of Arrington, is renowned for its historic charm combined with modern luxury. Its housing market is diverse, ranging from charming townhomes in the bustling downtown area to luxurious estates in its serene outskirts. Franklin's vibrant Main Street, adorned with boutiques, galleries, and restaurants, exudes a lively, small-town charm. The city is also home to several annual events like the Main Street Festival and Pumpkinfest, which foster a strong sense of community. With its top-rated schools, extensive park system, and a wealth of cultural attractions, Franklin offers a balanced and fulfilling lifestyle.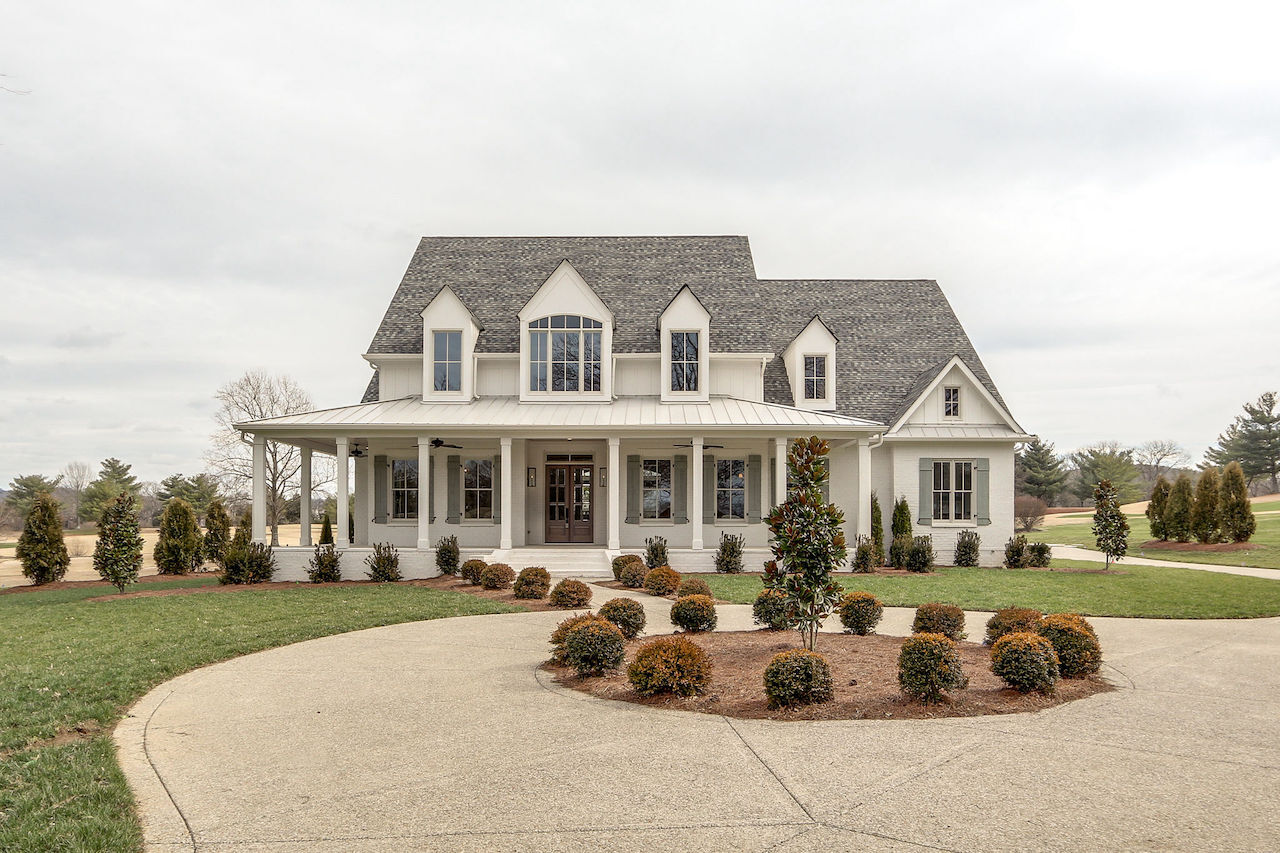 To the northeast of Arrington lies Murfreesboro, one of Tennessee's fastest-growing cities. Known for its excellent education system - anchored by Middle Tennessee State University, the largest undergraduate university in Tennessee - Murfreesboro offers a lively and youthful atmosphere. Its housing market is varied, offering everything from affordable starter homes to sprawling luxury estates. With an array of shopping options, extensive green spaces, and historic sites such as the Stones River National Battlefield, Murfreesboro is an attractive location for families and young professionals alike.
Nolensville, a charming small town to the northwest of Arrington, prides itself on a close-knit community spirit. Its housing market is characterized by newer residential developments, including single-family homes, townhouses, and upscale gated communities. While the town has experienced growth in recent years, it maintains its small-town feel, with friendly residents, community events like the Buttercup Festival, and locally-owned businesses that line the historic downtown area. Nolensville's rolling landscapes, top-rated schools, and easy access to Nashville make it an appealing choice for those seeking a quieter lifestyle without sacrificing convenience.
Each of these neighboring cities offers its own unique lifestyle and housing market attributes. Whether it's the historic charm of Franklin, the dynamic growth of Murfreesboro, or the tight-knit community of Nolensville, prospective homeowners in the Arrington area are afforded a wealth of choices that cater to diverse needs and preferences.
Top Neighborhoods
Arrington, TN, is home to several prestigious and desirable residential neighborhoods, each offering its unique character and lifestyle. While the town maintains a distinct rural charm overall, its neighborhoods range from close-knit communities to sprawling estates, providing a variety of options for prospective residents.
Among the most sought-after neighborhoods is "Black Hawk". Nestled amidst the rolling hills of Arrington, Black Hawk is known for its grand, spacious homes set on large lots. The architecture here leans towards the luxury, with homes offering modern amenities combined with traditional Southern charm. This neighborhood is perfect for those who value privacy and space without compromising on convenience, as it's only a short drive from the amenities of both Arrington and nearby Franklin.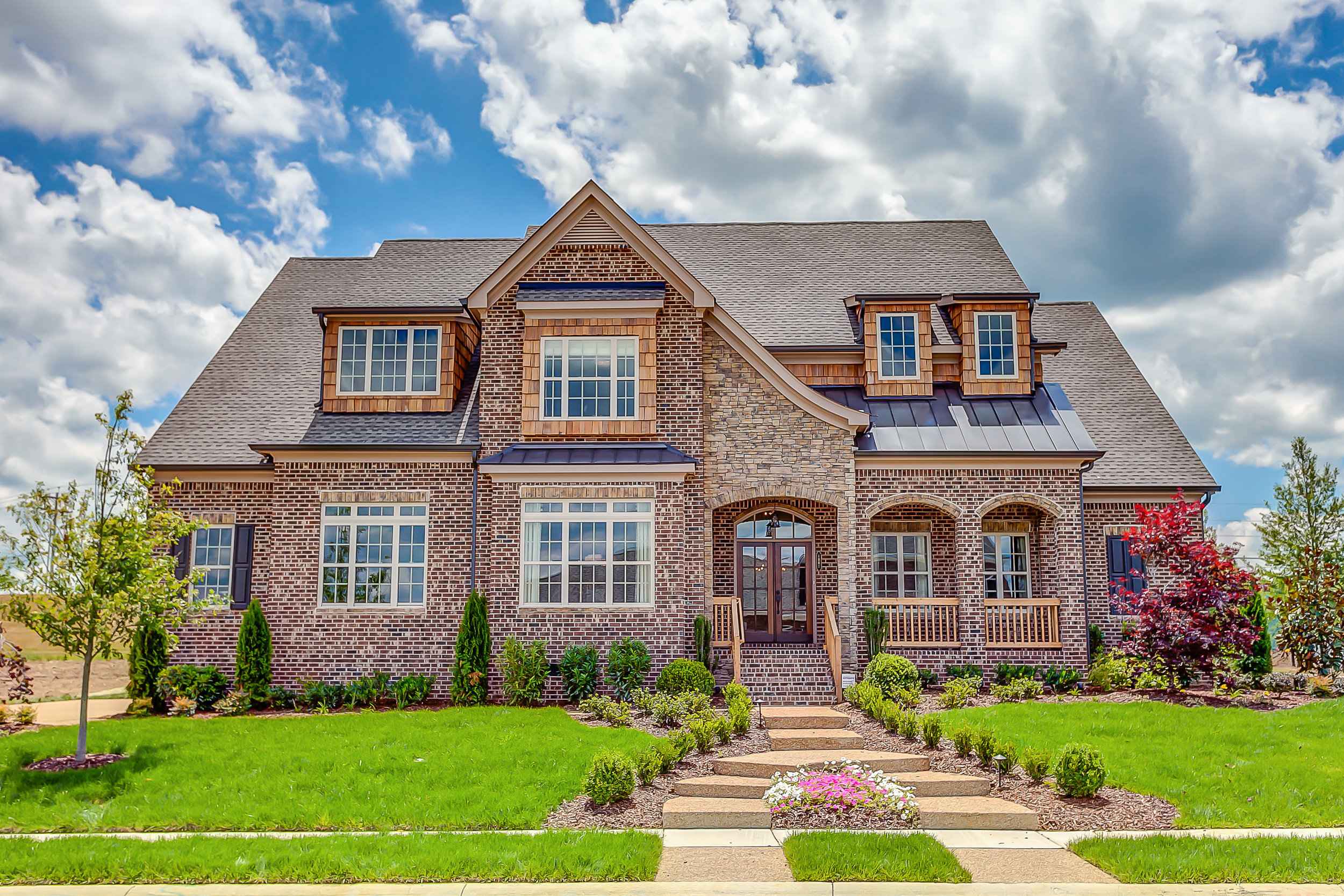 "Arrington Retreat" is another desirable community, designed with a focus on nature and community living. Homes in Arrington Retreat blend seamlessly into the picturesque landscape, with tree-lined streets, landscaped gardens, and an emphasis on outdoor living spaces. The neighborhood boasts a community pool, a nature trail, and a cabana, offering plenty of recreational opportunities for residents of all ages.
For those seeking a country club lifestyle, "Kings' Chapel" provides luxury living with easy access to leisure and recreational facilities. With an array of home designs ranging from classic to contemporary, this gated community offers properties that cater to diverse tastes. Residents enjoy access to an exquisite clubhouse, a well-equipped fitness center, and a resort-style pool. Plus, the Kings' Chapel community has its own catch-and-release fishing pond and walking trails, offering ample opportunities to enjoy the serene outdoors.
"Hardeman Springs", located just on the edge of Arrington, is a newer community characterized by beautiful homes, generous lot sizes, and a tight-knit neighborhood feel. Here, you'll find a mix of architectural styles, with homes designed for modern comfort while fitting perfectly into the neighborhood's serene, tree-lined settings. Hardeman Springs offers a host of community amenities, including parks, a pavilion, and plenty of open green spaces.
These are just a few of the top residential neighborhoods in Arrington, TN. Each one offers its unique blend of home styles, amenities, and community feel, giving prospective homeowners a wide range of options to find their perfect home. Whether you prioritize luxury, nature, community, or convenience, Arrington's neighborhoods offer something to fit every lifestyle.
Top Condos & Townhomes
While Arrington, TN, is primarily known for its expansive estates and single-family homes, the town also boasts some top-notch townhome and condominium communities. These communities offer a blend of comfort, convenience, and modern living, perfect for those seeking a more maintenance-free lifestyle.
"Cottage Grove at Twelve Stones" is a notable townhome community in Arrington. Each townhome in this community is designed with attention to detail and offers ample space, modern amenities, and attached garages. The homes feature open floor plans, designer kitchens, and outdoor spaces for personal enjoyment. The community itself is well-landscaped, offering a pleasing environment and a friendly neighborhood atmosphere.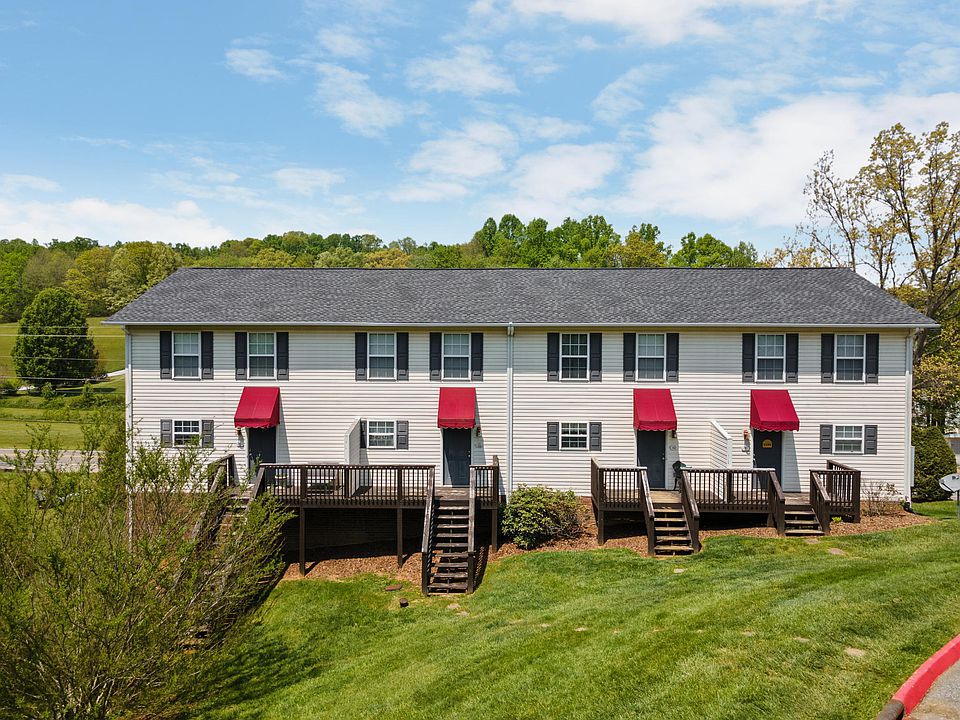 "Arrington Heights" is another prominent condo community. It features contemporary units with luxury finishes, spacious layouts, and private balconies or patios. The community amenities include a clubhouse with a fitness center and a swimming pool, providing plenty of opportunities for relaxation and socialization. Plus, Arrington Heights is conveniently located close to shopping, dining, and recreational amenities in Arrington and neighboring cities.
"The Enclave at Dove Lake" offers luxury townhomes nestled amidst the beauty of Arrington's landscapes. These homes are characterized by their elegant design, gourmet kitchens, and spacious master suites. The community itself is rich in amenities, with walking trails, a community pool, and a clubhouse. With its location adjacent to the stunning Dove Lake, residents here enjoy beautiful views and a peaceful, natural setting.
"Paddock Park" is a unique development that offers townhome-style living with an equestrian twist. It features spacious, well-appointed units that combine modern design with rustic elements that reflect the area's equestrian culture. The community has direct access to the nearby riding trails and equestrian facilities, making it a unique choice for horse lovers. In addition, Paddock Park offers a tranquil setting, with scenic views and landscaped communal areas.
These communities in Arrington, TN, offer the advantages of condo and townhome living, including lower maintenance responsibilities and community amenities. They represent excellent options for those seeking a simpler lifestyle without compromising on comfort, luxury, and the charm of living in Arrington.
Cost of Living
When considering a move to Arrington, Tennessee, one important factor to take into account is the cost of living. This primarily residential community is part of the affluent Williamson County and offers a high quality of life. However, compared to many metro cities in the United States, the cost of living in Arrington may prove to be more affordable.
The costs of other essentials like groceries, healthcare, and transportation also come into play. Tennessee as a state generally falls below the national average in these categories. This trend extends to Arrington as well, where the cost of day-to-day essentials is likely to be more affordable compared to larger urban areas.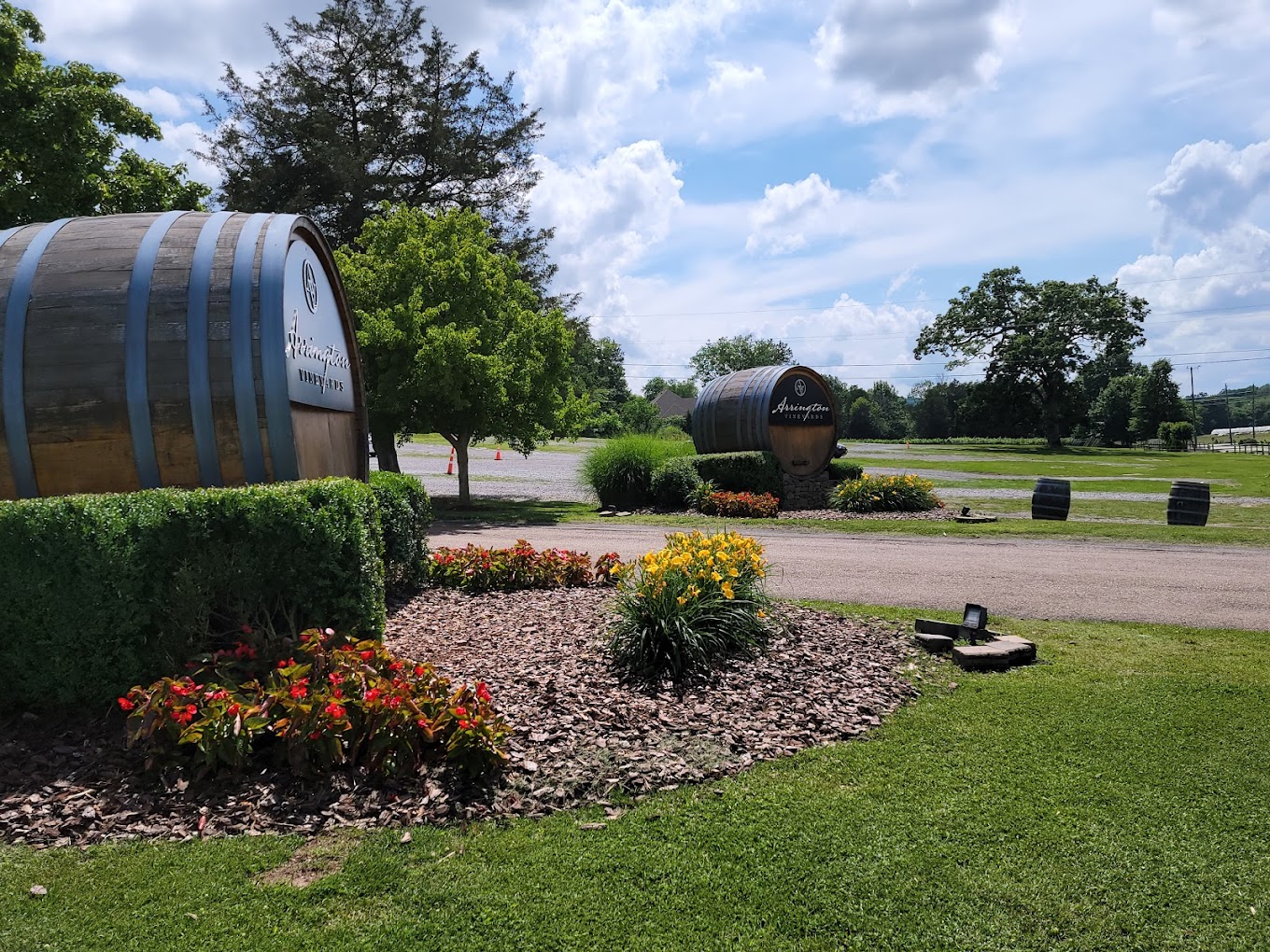 One of the financial advantages of living in Tennessee is the lack of state income tax. This can result in significant savings compared to states with high income tax rates, such as California or New York. When considering the overall cost of living, it's essential to factor in these tax differences, as they can greatly impact the overall affordability of an area.
Lastly, it's worth noting that while the cost of living might be lower than in larger cities, so might the average salary, depending on the industry. However, with a rise in remote work opportunities, many people can now bring their big-city salaries to more rural locations, making places like Arrington even more appealing.
In summary, Arrington offers a lower cost of living compared to many metro cities, particularly in terms of taxes and day-to-day expenses. However, housing prices reflect the high desirability of the area. As always, it's important to consider these factors in the context of your personal financial situation and lifestyle preferences.
Restaurants and Dining
If you're a food enthusiast, you'll be delighted to know that Arrington, TN, has some unique dining options that reflect the area's Southern heritage and agrarian roots. Whether you're looking for casual eateries or upscale dining, Arrington offers a delectable array of choices.
One place you definitely can't miss is the "Arrington Vineyards". Besides its award-winning wines, the vineyard also hosts 'Music in the Vines' - a free music event from April through November, where you can enjoy live music, wine, and food in a stunning setting. Don't forget to pick up a gourmet picnic basket from the Vineyard's Barrel House, filled with cheeses, charcuterie, and crackers - the perfect complement to a wine tasting.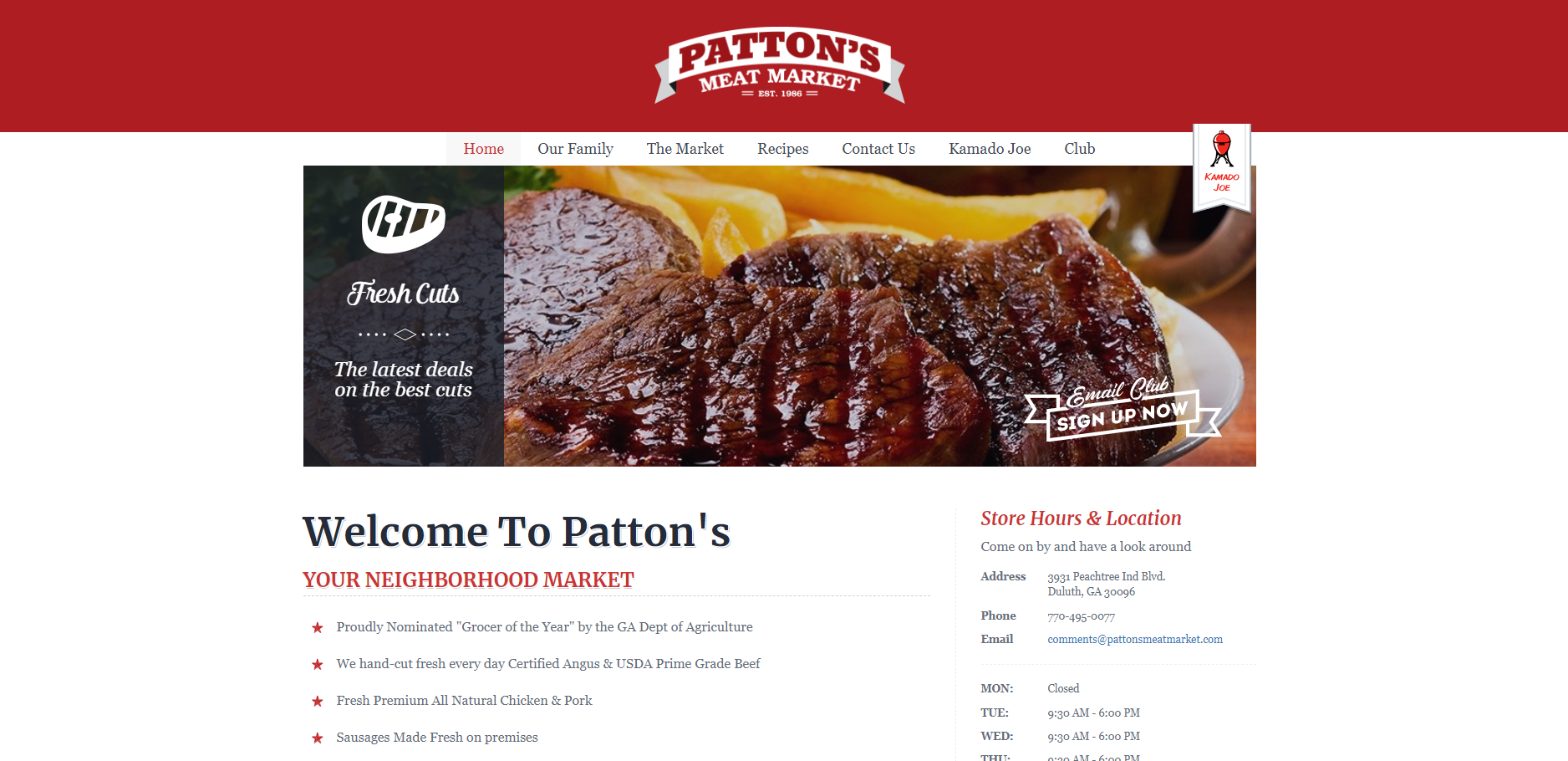 For those who love a good BBQ, "Patton's Meat and Poultry" is a must-visit. Although primarily a butcher shop, Patton's also serves up deliciously smoked meats on Fridays and Saturdays. Their brisket and ribs are local favorites and perfectly embody Tennessee's rich tradition of barbecued foods.
Pizza lovers will find their haven at "Brooklyn Brothers Pizza Parlor". This locally owned pizzeria is known for its authentic New York-style thin crust pizza. Using fresh ingredients and a traditional stone oven, they create a little slice of the Big Apple right in the heart of Tennessee.
For a more upscale dining experience, you can drive over to "Saffire" in nearby Franklin. This restaurant seamlessly blends casual Southern comfort and sophisticated flavors. Housed in an old factory, its rustic, chic ambiance complements the delicious menu featuring locally sourced ingredients.
Another notable mention is the "Farmers Market at the Grove," where you can buy fresh, local produce and enjoy a variety of food stalls. It's not just a place to shop - it's a community gathering spot, a place where neighbors meet, families hang out, and everyone gets to enjoy the bounties of the local farms.
While Arrington may not have the dense restaurant scene of a larger city, it certainly doesn't lack in quality or variety. And remember, its central location in Williamson County means that you're never too far from the vibrant dining scenes in nearby Franklin, Murfreesboro, and Nashville.
Shopping and Entertainment
When it comes to entertainment and shopping options, Arrington, TN, provides a unique blend of rural charm and modern amenities. Despite its tranquil, small-town feel, there's plenty to see and do around town.
For the wine connoisseurs, a visit to the renowned Arrington Vineyards is a must. Owned by country music artist Kix Brooks, this beautiful vineyard is more than just a place for excellent wines. It also hosts music and wine events where you can enjoy the vineyard's stunning landscapes, sipping on their award-winning vintages, and listening to great music. It's a perfect location for a leisurely afternoon or a celebratory gathering.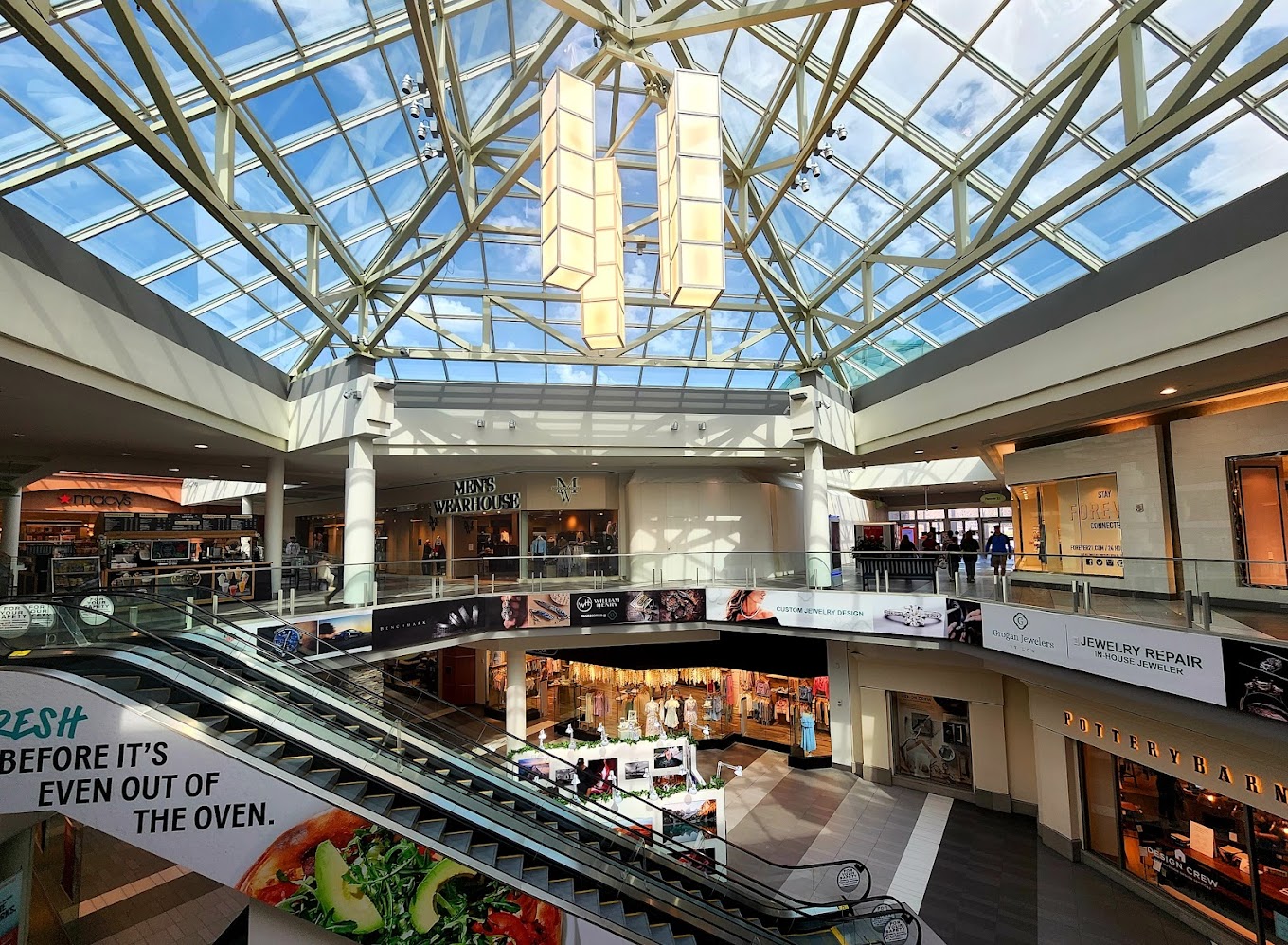 Outdoor enthusiasts can take advantage of the vast expanses of beautiful countryside and rolling hills for hiking, horse riding, and picnicking. Nearby you'll find the Cedars of Lebanon State Park and Long Hunter State Park, each offering numerous trails, camping spots, and opportunities for wildlife viewing.
In terms of shopping, while Arrington itself has a more limited selection, its central location in Williamson County means it's just a short drive away from excellent retail destinations. The town of Franklin, less than 20 minutes away, has an array of boutiques and antiques shops, especially along its charming Main Street. For more extensive shopping, CoolSprings Galleria, a large shopping complex featuring a wide array of stores and restaurants, is located in Franklin.
Arrington is also conveniently located near Murfreesboro, home to The Avenue Murfreesboro shopping center, with over 100 stores ranging from fashion to home goods. And of course, the vibrant city of Nashville, with its extensive shopping, dining, and entertainment options, is less than an hour's drive away.
In essence, while Arrington, TN, offers a peaceful and relaxed lifestyle, it doesn't mean you'll be cut off from modern conveniences and entertainment. Whether it's enjoying local events, exploring the great outdoors, or taking a short drive to nearby shopping centers, there's always something to keep you entertained.
Parks and Nature
For those who enjoy the great outdoors, Arrington, TN, offers a wealth of parks and nature options to explore. Despite its small size, the town and its surrounding areas have a variety of green spaces that cater to nature lovers and outdoor enthusiasts.
The Arrington Creek Greenway is a local favorite for a leisurely stroll or a refreshing jog. This paved trail winds through scenic woods alongside the peaceful Arrington Creek, providing a great opportunity to take in the local flora and fauna.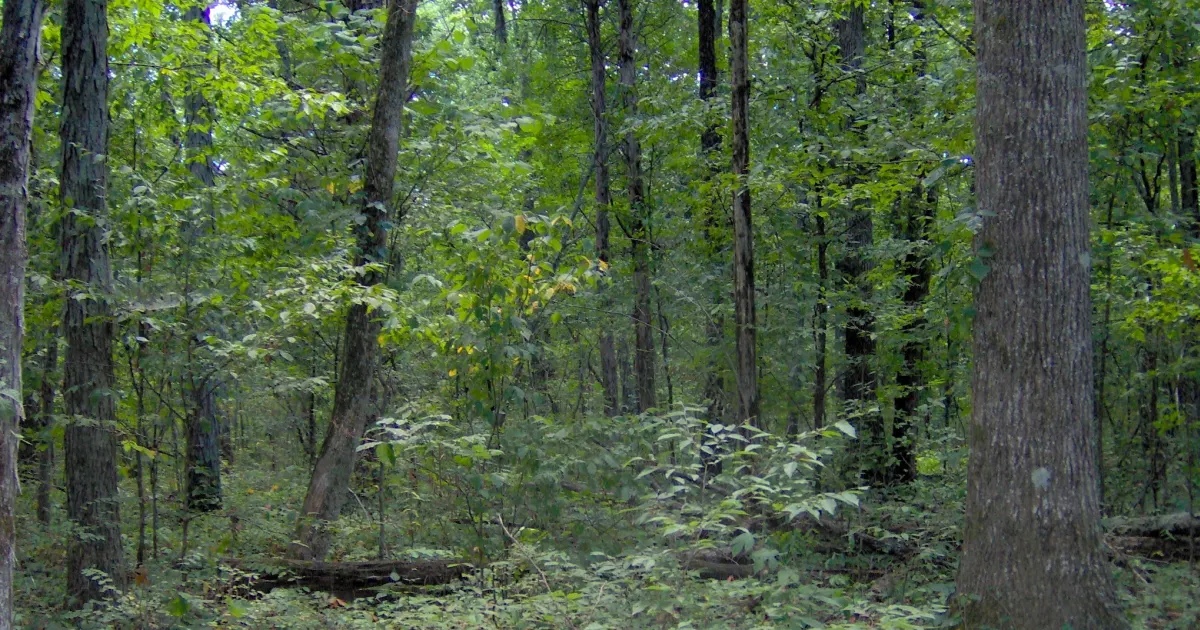 Just a short drive away, you'll find the Cedars of Lebanon State Park, named for the dense cedar forest that existed in the Biblical lands of Lebanon. The park is an excellent destination for hiking, bird watching, and camping. With over 900 acres of wilderness and eight miles of hiking trails, it offers ample space to explore and connect with nature.
For those who love water activities, the nearby Percy Priest Lake offers a wide range of options. From boating and fishing to swimming and sunbathing along its shorelines, there's something for everyone.
Another fantastic spot for nature lovers is the Long Hunter State Park, located around a half-hour drive from Arrington. This park offers more than 20 miles of hiking trails ranging from easy nature trails to the more challenging Volunteer Trail. It also includes the beautiful Couchville Lake, perfect for peaceful canoeing or kayaking.
In addition to these, Williamson County Parks and Recreation offers various activities throughout the year, including guided nature walks, wildlife spotting, and even star-gazing events. This provides an excellent way for residents to learn more about the area's natural landscape and biodiversity.
Ultimately, Arrington is a great place for those who appreciate the peace and beauty of nature. Whether you prefer a casual stroll through a greenway, a vigorous hike in a state park, or water-based activities, you'll find plenty of options to immerse yourself in the great outdoors.
Business and Industry
Arrington, TN, might be known for its quiet, rural charm, but that doesn't mean it lacks in business opportunities. In fact, the town is home to several businesses and industries that contribute to its dynamic economy and offer employment opportunities.
A notable mention is the Arrington Vineyards, one of the town's most prominent businesses. Besides contributing to the local economy and tourism, it also provides jobs in areas ranging from viticulture to hospitality. The vineyard plays a central role in local community events and has helped put Arrington on the map as a destination for wine lovers.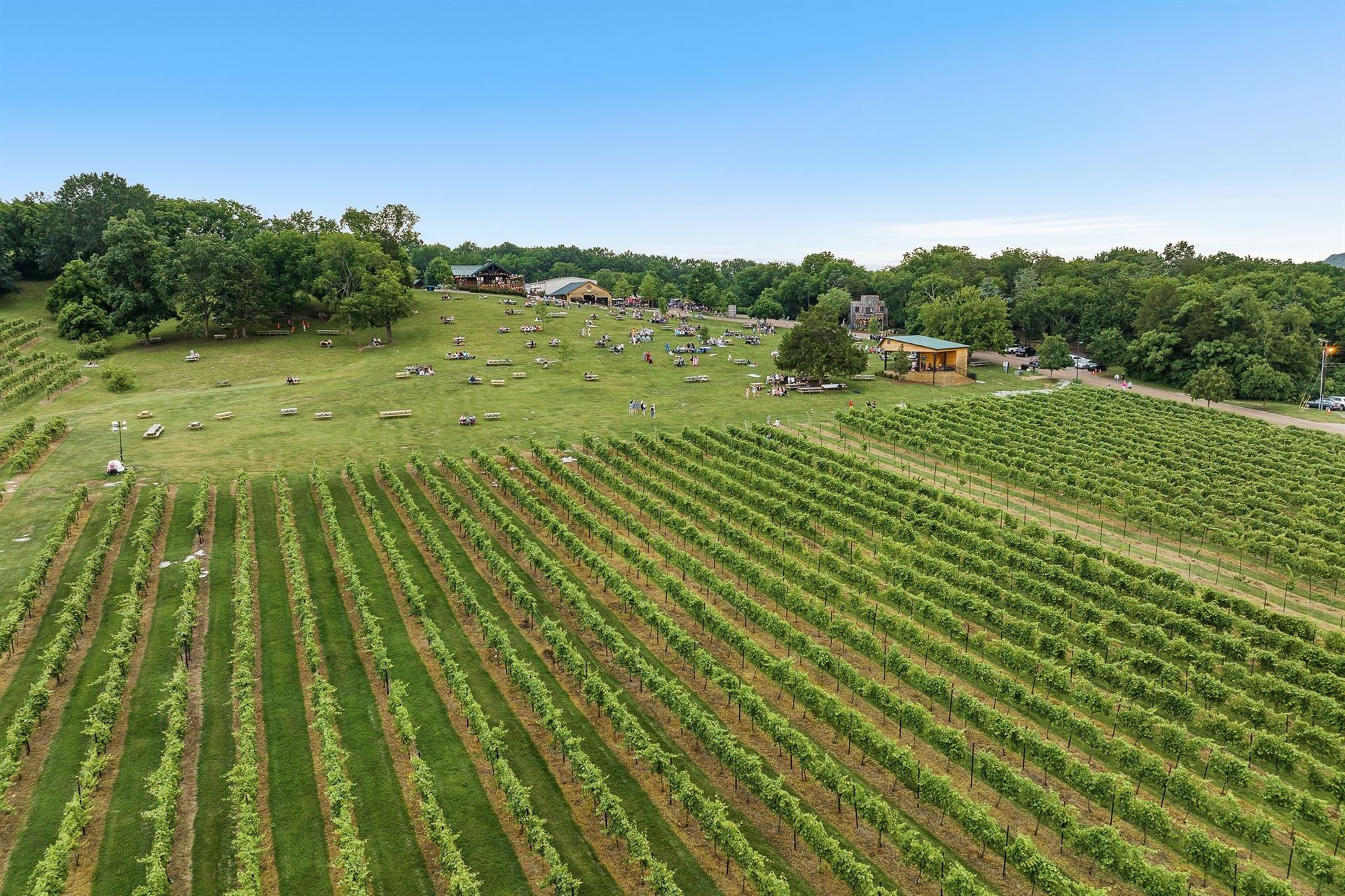 Agriculture remains a significant part of Arrington's economy, with numerous farms in and around the town. These farms produce a variety of crops and livestock, and many have diversified to include farm-to-table produce, agritourism, and specialty products. They not only provide local employment but also contribute to the town's distinct rural character.
While Arrington itself is primarily residential, its location within Williamson County - one of the wealthiest and fastest-growing counties in Tennessee - means it's within easy reach of several major industries. Healthcare, for instance, is a significant sector in the wider county, with numerous healthcare companies headquartered in nearby Franklin.
Moreover, Arrington's proximity to Nashville, the state's capital and economic hub, means residents have access to a broader array of job opportunities in sectors like healthcare, education, music, and entertainment. Nashville is known as the "Music City," and many residents of Arrington might find work in this vibrant industry.
Real estate and construction have also seen growth due to the recent residential development in the area, driven by people's desire to live in quieter, more spacious surroundings while still being close to Nashville.
In summary, while Arrington maintains its relaxed, countryside ambiance, it's far from isolated in terms of business and industry. Its local economy, combined with easy access to the opportunities in the wider county and nearby Nashville, makes it an attractive place to live and work.
Airport and Transportation
Arrington, TN is situated approximately 27 miles south of Nashville International Airport (BNA). The airport is easily accessible by car, taking approximately 35-40 minutes to reach via the I-65 North. Nashville International Airport is a major hub and offers numerous flights, both domestic and international. Its convenient location makes it the preferred airport for people residing in or visiting Arrington.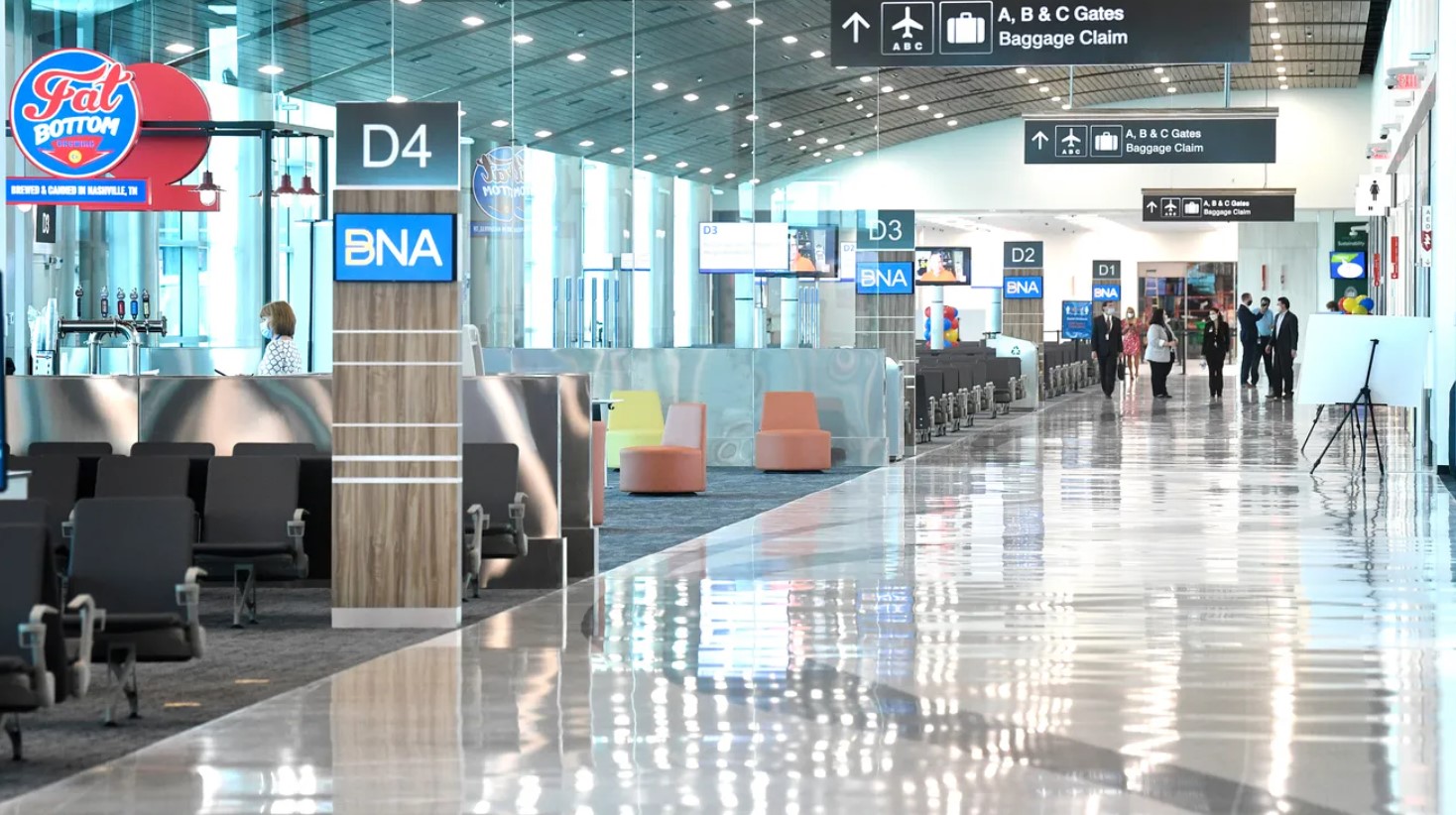 In terms of public transportation, options are somewhat limited in Arrington. The Tennessee Regional Transportation Authority (RTA) provides some bus services that connect neighboring areas to downtown Nashville. However, these services are not available directly in Arrington. Residents typically have to drive to nearby towns such as Nolensville or Franklin to access these public transportation options. From there, commuters can take the bus to Nashville, where they can connect to other routes or the Music City Star commuter rail service.
Ride-sharing services like Uber and Lyft are also available in Arrington. These can be a convenient option for those who don't have a car or prefer not to drive. These services can be used to reach the nearby public transportation hubs or directly to destinations in Nashville and other surrounding areas. However, due to the rural nature of Arrington, wait times for ride-sharing services can be longer than in more densely populated areas.
For local transportation within Arrington, a personal vehicle is typically the most practical option. The town's spread-out layout and lack of sidewalks in many areas make it less conducive to walking or cycling as primary modes of transportation. However, with a car, residents can easily access the various amenities and attractions that the town has to offer.
Weather
The weather and seasons in Arrington, TN, can be quite a delightful experience, offering a true taste of all four seasons and making it a great place for those who appreciate changes in weather throughout the year.
Summers in Arrington can be quite warm and humid, with high temperatures typically in the upper 80s to low 90s degrees Fahrenheit. It's a perfect time to explore the many outdoor activities the area has to offer, such as visiting Arrington Vineyards for a picnic and wine tasting, or enjoying the many hiking and horseback riding trails in the surrounding area.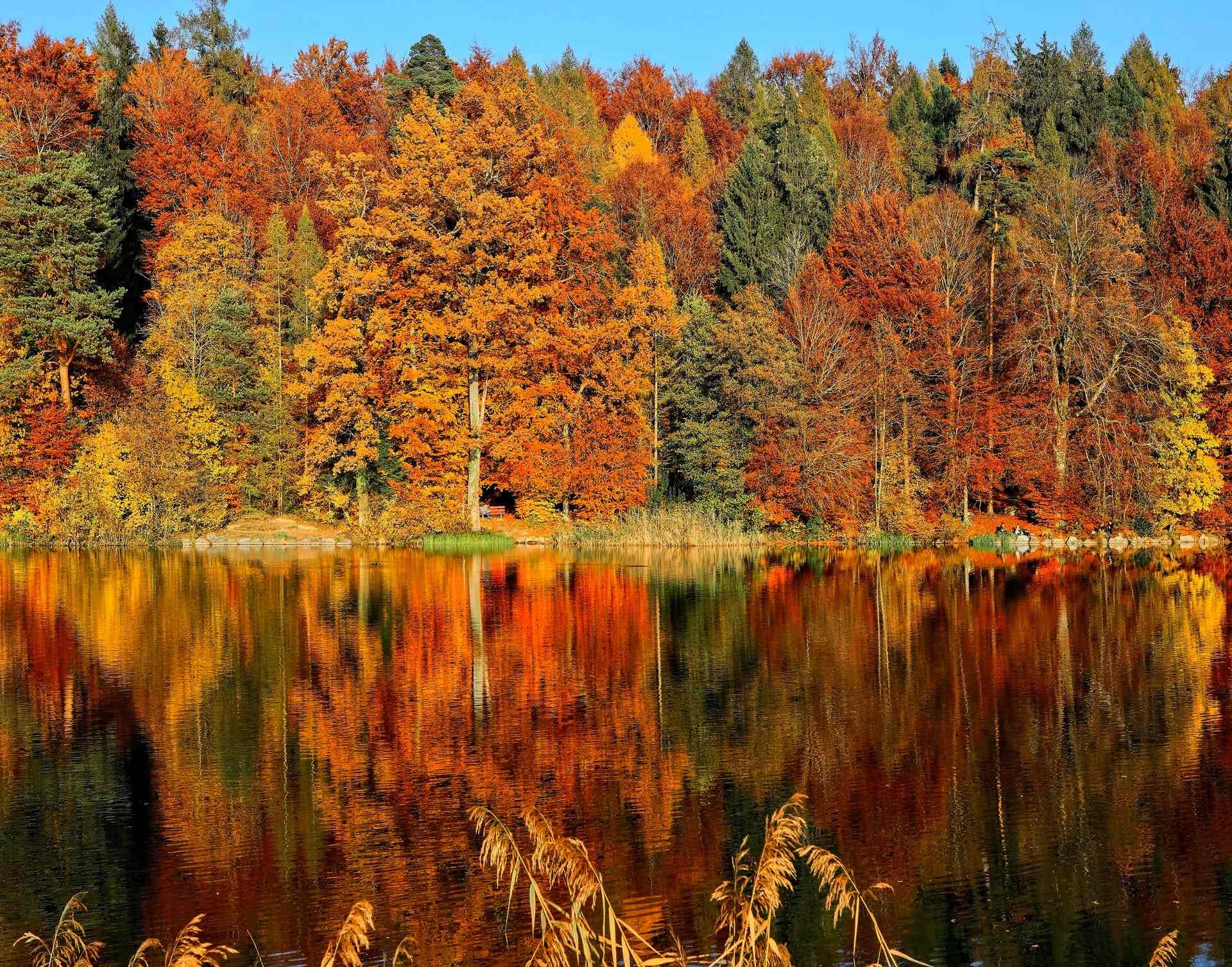 As summer fades into fall, you'll witness a stunning array of colors as the leaves on the trees transform. Autumn is also a bit cooler, with temperatures usually ranging from the mid-60s to low 70s during the day. It's a fantastic time to explore the local farms for apple picking, hay rides, and corn mazes. Plus, many community events take place in the fall, making it a great time to experience the local culture.
Winter in Arrington brings cooler temperatures, with highs usually in the 40s and 50s and lows often dropping below freezing. While the area does see some snowfall, it's usually not excessive, making winters relatively mild compared to many northern regions. It's a wonderful time to cozy up indoors, but on milder days, exploring the crisp outdoor landscapes can be just as rewarding.
Spring is many residents' favorite season, as the landscape comes alive with blooming flowers and the weather begins to warm up. Daytime temperatures range from the 60s to 70s, making it an excellent time to enjoy outdoor activities before the summer heat sets in.
One of the beautiful things about living in Arrington is getting to experience each of these distinct seasons, each one bringing its unique charm and variety of activities. It's truly a place where the weather contributes to the vibrant rhythm of life.
Private and Public Schools
When it comes to education, Arrington, TN, is part of the highly regarded Williamson County School District, which is known for its excellent public schools. For families considering a move to Arrington, rest assured that the area offers quality educational opportunities.
Arrington is home to the College Grove Elementary School, which serves students from kindergarten to fifth grade and boasts a strong academic program, along with a variety of enrichment opportunities. For middle and high school, students typically attend schools in nearby Nolensville or Franklin, such as Sunset Middle School, Nolensville High School, or Page High School. These schools offer robust academic and extracurricular programs, and they have a strong reputation for preparing students for post-secondary success.

In terms of private schools, there are several notable options within a short drive. Franklin Road Academy, located in nearby Franklin, offers a college-preparatory education for students in Pre-K through 12th grade. Another well-respected institution is the Battle Ground Academy, also located in Franklin, which has been providing a rigorous academic curriculum for over 130 years.
Montessori schools are also accessible from Arrington. Montessori Academy in nearby Brentwood provides programs for children from 18 months through 8th grade, following the child-centric Montessori philosophy.
Also, not far from Arrington is the esteemed Brentwood Academy, a coeducational, independent, college-preparatory school for grades 6-12. The academy is known for its strong academics, arts, and athletics programs.
It's clear that whether you're looking for public or private education, Arrington and the surrounding area have a wealth of highly-rated educational institutions. The area's commitment to education is evident in the quality of its schools, providing families with a range of choices to best suit their children's needs.
History
Arrington, Tennessee, is a small town with a rich history that adds to its charm and appeal. While it may not have the bustling city energy, it makes up for it with its historic relevance and close-knit community.
The area where Arrington now stands was originally inhabited by Native American tribes, including the Cherokee and Chickasaw. European settlers began to arrive in the late 1700s, drawn by the area's fertile land. The town was named after W. P. Arrington, who was a prominent landowner in the area during the 19th century.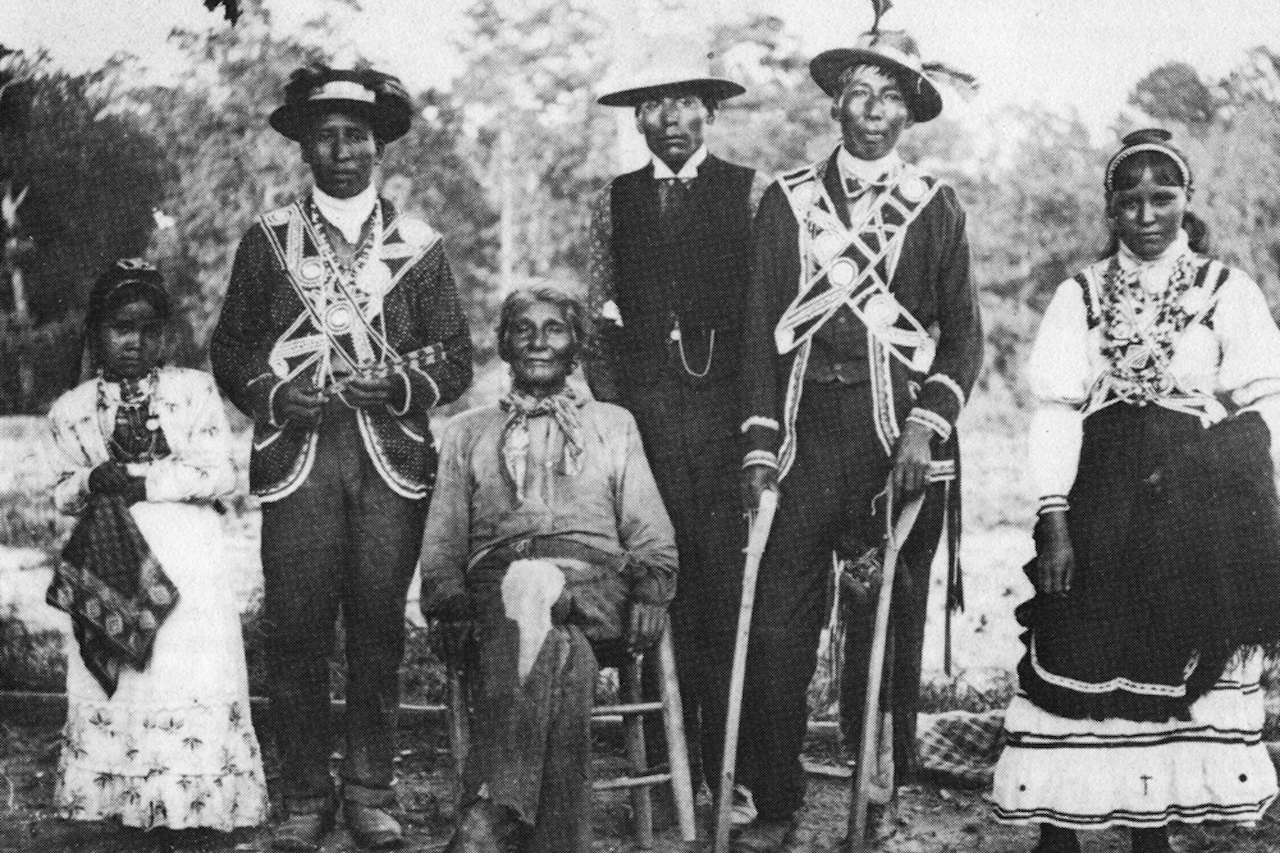 Arrington's history is closely linked with the larger history of Williamson County. Established in 1799, Williamson County became a prosperous agricultural region with a primarily rural character. This agrarian past is still evident in Arrington's rolling landscapes dotted with farms and vineyards. The town itself, however, remained a small, tight-knit community with a slower pace of life compared to the rapidly developing county.
One of the significant historical landmarks in the area is the Triune Fort, also known as Fort Starke, a Civil War fortification located near Arrington. Although not in Arrington proper, the fort played a crucial role during the Civil War, and its remnants tell a story of a tumultuous period in the region's history.
In more recent years, Arrington has started to see more development, particularly with the establishment of the Arrington Vineyards in 2007. Owned by country music artist Kix Brooks, winemaker Kip Summers, and entrepreneur John Russell, the vineyard has become a popular destination for both locals and tourists.
Today, Arrington maintains its rural charm while offering a high standard of living, making it a desirable place to live. The history of the area is an integral part of its character, adding depth to its beautiful landscapes and close-knit community.