Antioch, TN Homes for Sale
Antioch TN Homes for Sale
October 3, 2023
Antioch, Tennessee, nestled on the outskirts of the vibrant city of Nashville, represents a blend of both suburban tranquility and urban excitement. Moving to Antioch offers the opportunity to experience the charm of Southern hospitality, the resonance of country music, and the warmth of a community that cherishes its heritage while welcoming growth and diversity. Whether you're a young professional looking for a place close to the action or a family seeking a comfortable community to grow roots, Antioch has something to offer everyone.
Finding a home in Antioch can be a unique journey of exploration and discovery. The city offers a variety of residential options, from quaint single-family homes and townhouses to modern apartment complexes, each echoing the character and charm of the South. With its wide-open green spaces, reputable schools, and a thriving job market, Antioch presents an appealing option for those looking to settle in the Tennessee Valley.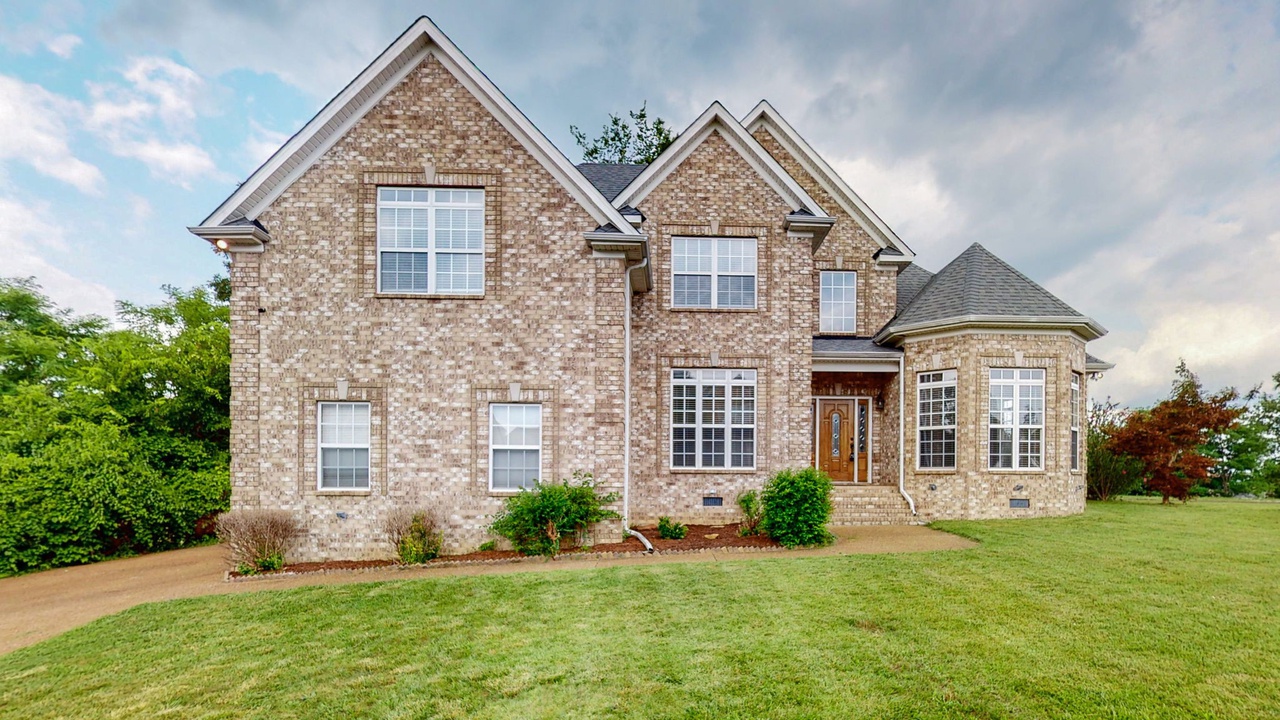 As you navigate the home-finding process, you'll uncover the rich tapestry of lifestyles in Antioch. Whether you want to be close to the heart of the city, near the picturesque parks, or within a stone's throw from the unique dining and shopping options, there's a neighborhood in Antioch that's just right for you.
Welcome to Antioch, where the charm of Southern living is intertwined with the vibrancy of city life. Embrace the journey of making this welcoming city your home.
Housing Market
Antioch's housing market is quite varied, offering something for every prospective homeowner or renter. The housing stock spans a wide range of styles, sizes, and prices, reflecting the community's eclectic mix of old and new. You'll find historic homes standing proud with their preserved southern charm, alongside newer residential developments that offer modern conveniences and amenities. This range provides flexibility in choice, catering to differing needs and budgets.
The median home price in Antioch, as of mid-2023, is relatively more affordable compared to many other parts of Nashville's metropolitan area. This affordability makes Antioch a particularly attractive choice for first-time homebuyers and families. Whether you are in search of a starter home, planning an upgrade, or looking for a comfortable place to retire, the housing options available in Antioch provide potential for finding just what you need.
For those who prefer to rent, Antioch offers a selection of apartment complexes and rental homes. Many of these complexes provide community amenities such as pools, fitness centers, and playgrounds, giving you more than just a place to stay. They offer a lifestyle that fits your needs and preferences.
One of the defining characteristics of Antioch's housing market is the pace of its growth. Over the past decade, Antioch has seen a steady increase in residential developments. While this growth has added more variety to the market, it has also led to an increased demand for homes in the area. This implies that potential buyers may need to act fast when they find a home they love.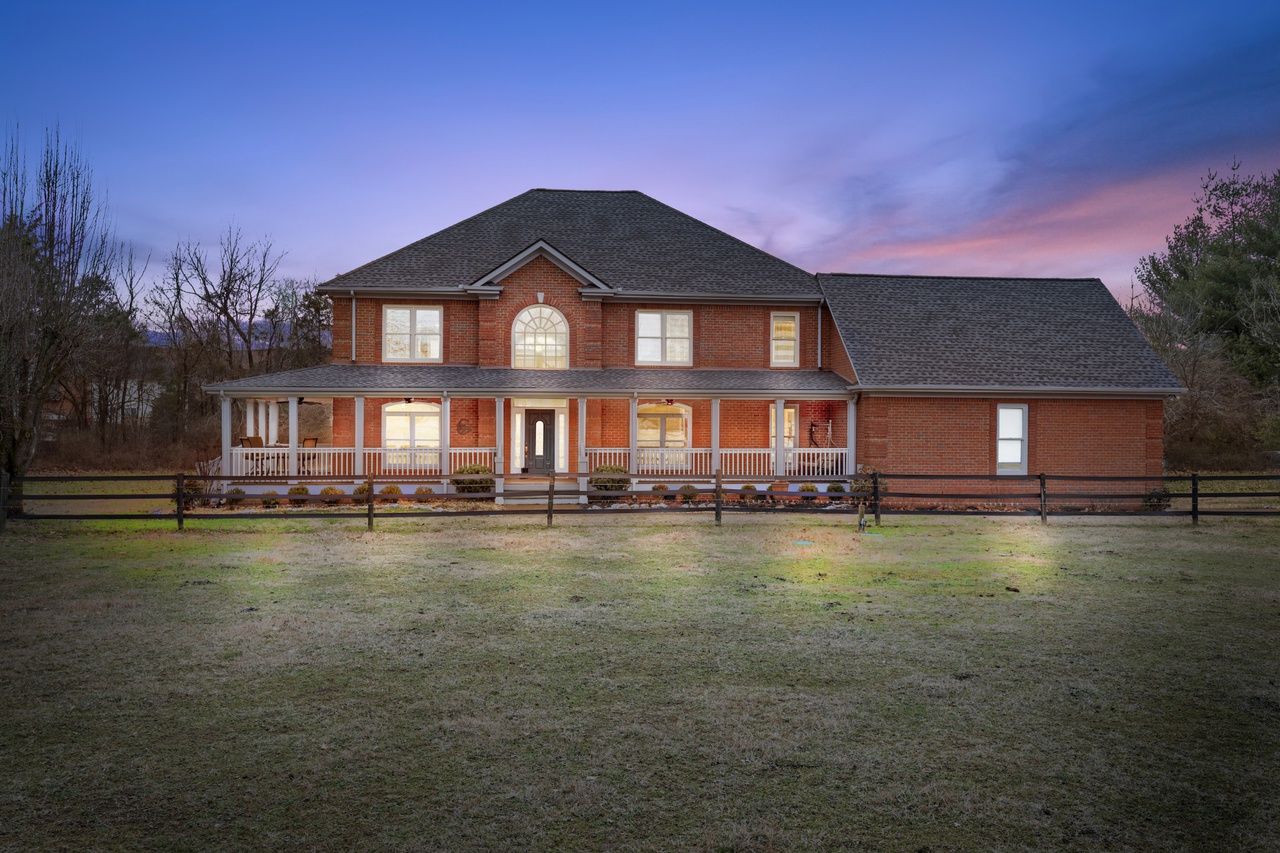 Proximity to Nashville is another factor that makes Antioch's housing market appealing. The commute to downtown Nashville is generally less than half an hour, making it a practical choice for individuals working in the city but seeking a suburban lifestyle. This accessibility to the city's commercial and entertainment hubs, while enjoying the calmness of suburban living, adds to Antioch's allure.
Another key element of Antioch's housing market is the neighborhood vibe. Different areas of Antioch have unique characteristics, from the serene, park-like settings of some neighborhoods to the bustling, amenity-rich atmosphere of others. For example, Cane Ridge, to the southeast, is known for its newer homes and proximity to shopping centers. Meanwhile, communities near Percy Priest Lake offer a more relaxed, almost resort-like atmosphere with water-based recreation nearby.
In conclusion, the Antioch, TN housing market provides a multitude of options for a wide range of housing needs and preferences. Its growth, affordability, and the variety it offers, coupled with its proximity to Nashville, make it an attractive place for home seekers.
Nearby Cities
Brentwood, just a short drive west of Antioch, boasts a housing market that caters to luxury and comfort. This upscale suburban city is known for its large, beautifully appointed homes nestled on spacious lots, many within the boundaries of master-planned communities. Brentwood's real estate often reflects a higher price point due to its high-end amenities, award-winning schools, and its proximity to both downtown Nashville and the cool, rolling hills of Williamson County. Despite the higher cost, Brentwood continues to attract those who value a tranquil, yet sophisticated lifestyle.
La Vergne, directly to the southeast of Antioch, offers a more affordable housing market, with a mixture of single-family homes, townhouses, and apartments. This city has experienced significant growth over the past few years, with new residential and commercial developments popping up. La Vergne offers a quieter suburban experience, with an abundance of outdoor recreation areas, including the beautiful Percy Priest Lake. The city also maintains a small-town feel with community events, like the annual Old Timers Festival, which celebrates the area's history and culture.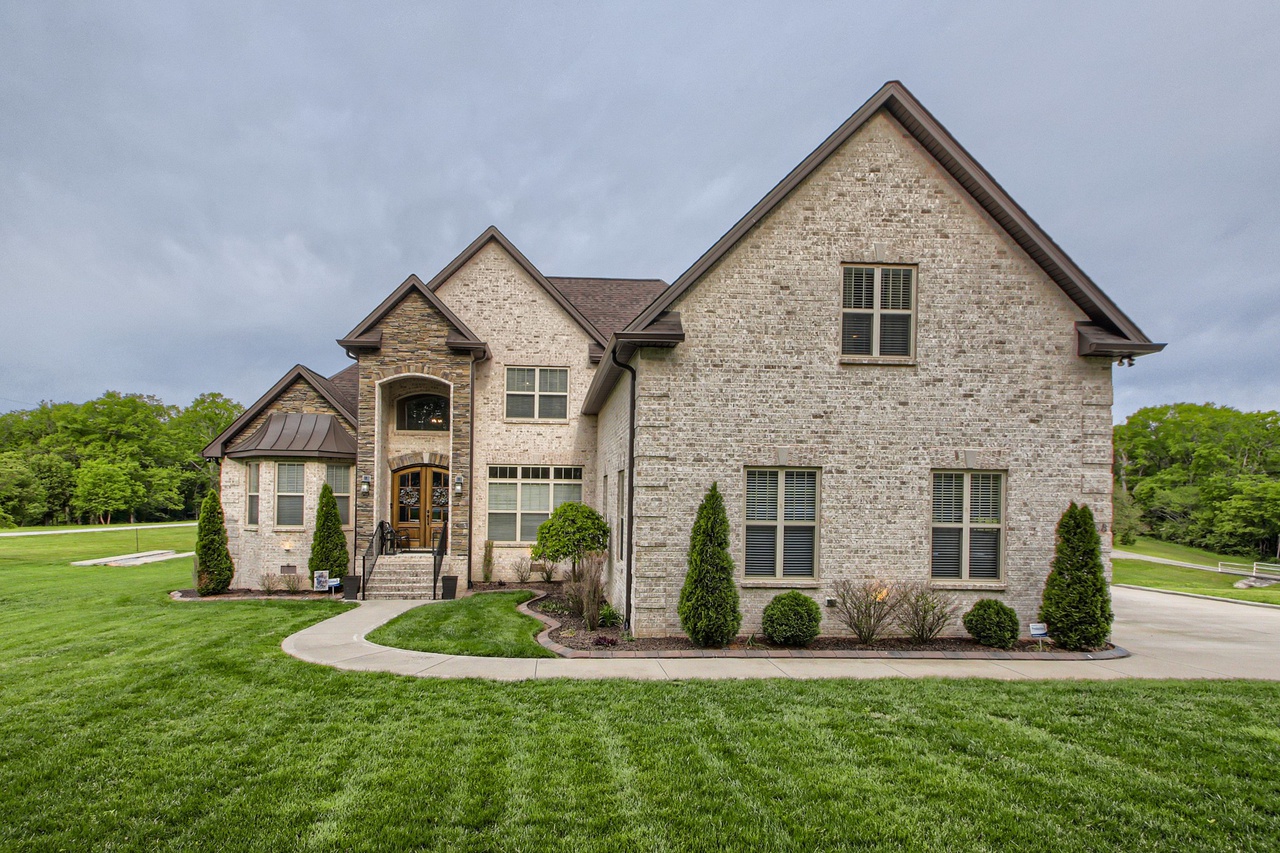 To the northeast of Antioch lies the city of Smyrna. A blend of history and modern suburban living, Smyrna offers a diverse housing market, with homes ranging from historic cottages to contemporary subdivisions. One of the city's unique features is the Smyrna/Rutherford County Airport, which houses the Tennessee Museum of Aviation. The city also boasts multiple parks, shopping outlets, and a quality education system, making it a well-rounded community for families, young professionals, and retirees alike.
Lastly, Nolensville, located to the west of Antioch, is a rapidly growing community known for its charming small-town atmosphere amidst sprawling countryside. The housing market here has seen an uptick in recent years, with new construction homes being the norm. Nolensville is particularly popular with families due to its excellent schools and abundance of recreational opportunities. The town center, with its historic buildings and unique shops, adds a quaint charm to the community, making Nolensville a delightful blend of old and new.
Each city adjacent to Antioch presents its unique set of lifestyle attributes and housing market characteristics. From the luxury living in Brentwood to the small-town charm of Nolensville, the variety ensures that everyone can find a place that suits their needs and preferences.
Top Neighborhoods
Antioch's diversity extends to its neighborhoods, with each area offering distinct charms that cater to a variety of lifestyles and preferences.
One of the most popular areas in Antioch is Cane Ridge, a quickly growing neighborhood located on the southeast edge of Antioch. Cane Ridge boasts a variety of newer residential developments, from single-family homes to townhouses, most of them constructed within the last two decades. Its close proximity to schools, parks, and shopping centers like The Crossings of Antioch make it a highly convenient area for families and young professionals.
The Percy Priest neighborhood, nestled near the scenic Percy Priest Lake, provides a serene living experience. With options ranging from lakefront properties to cozy woodland homes, it's a desirable area for those who love to be near water and nature. This neighborhood's close access to the lake's recreational activities such as boating, fishing, and hiking is a significant draw for outdoor enthusiasts.
Another notable area is the Hickory Highlands neighborhood, which offers a mix of affordable homes and apartment complexes. Its central location in Antioch makes it an attractive option for those wanting to be near the heart of the action. Several parks dot the area, and it's close to popular dining and shopping outlets, offering residents a balanced urban-suburban lifestyle.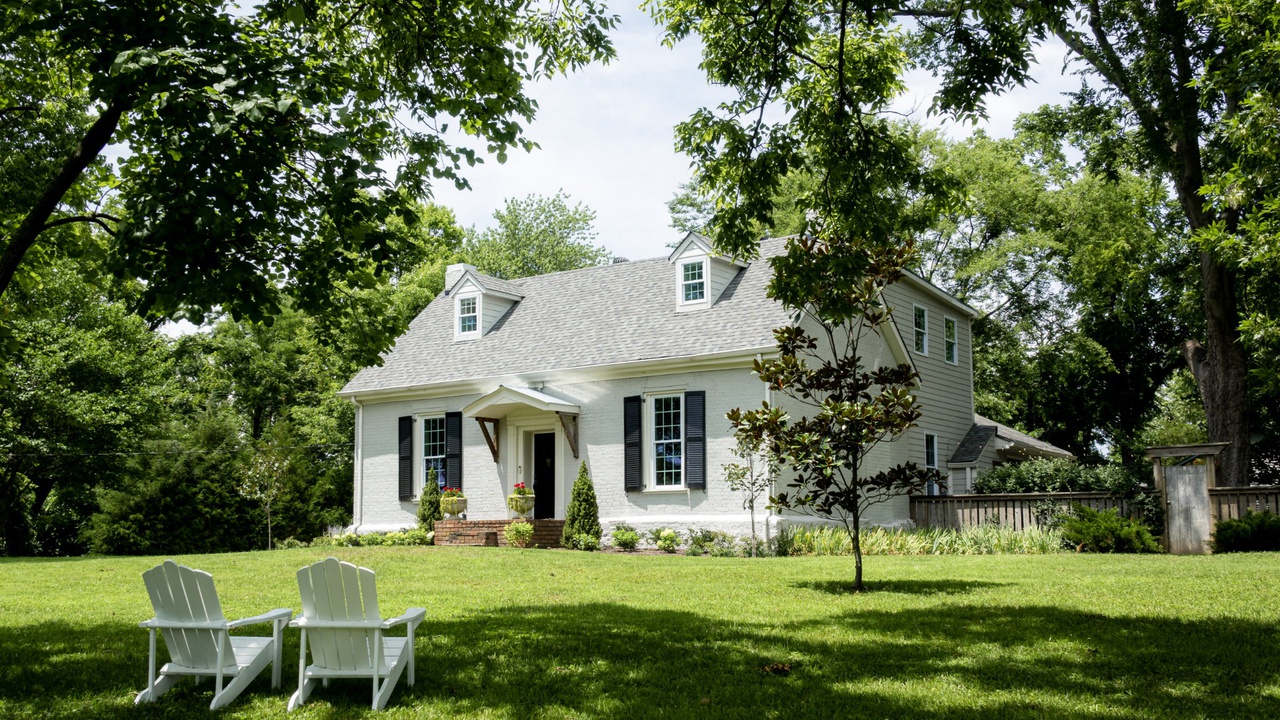 For those who prefer an apartment lifestyle, the Bell Road corridor has several modern apartment complexes equipped with amenities like fitness centers, pools, and community centers. This area is adjacent to the expansive Nashville Zoo and offers easy access to downtown Nashville, making it an appealing option for those who frequently commute to the city.
Finally, the Bakertown area, located on the northern edge of Antioch, has been gaining popularity for its quiet, residential streets, good schools, and convenient access to both downtown Nashville and the Nashville International Airport. It's an excellent option for frequent travelers and those who prefer a quieter suburban life with easy access to urban amenities.
Each of these neighborhoods offers a unique slice of Antioch life, with diverse housing options, convenient amenities, and easy access to the rest of the Nashville metropolitan area. Whether you're seeking tranquility, convenience, or a blend of both, you're likely to find a neighborhood in Antioch that feels like home.
Top Condos & Townhomes
Antioch, TN offers a variety of desirable condominium and townhome communities, providing ample opportunities for those seeking a maintenance-free lifestyle or an affordable entry into homeownership.
Mill Park, located centrally in Antioch, is one such community. These townhomes offer two and three-bedroom options, featuring modern designs and convenient layouts. The community's location is a significant advantage, with easy access to major roads, shopping, dining, and entertainment. Mill Park also offers communal amenities such as a swimming pool and a children's play area, encouraging a sense of community among residents.
Proximity at 10th is a newer condo community that caters to those seeking a more urban lifestyle. Its modern units come with contemporary finishes and range from one to three-bedroom layouts. Proximity at 10th is especially appealing to commuters, given its convenient location near I-24, allowing for easy access to downtown Nashville. The community also offers amenities like a fitness center, a clubhouse, and a dog park.
Indian Creek Condos, situated near the Mill Creek Greenway, offers two-story condos with a variety of floor plans. Known for its serene and beautiful surroundings, Indian Creek is ideal for those who enjoy outdoor activities. It's also near the Global Mall at the Crossings, making shopping and dining readily accessible.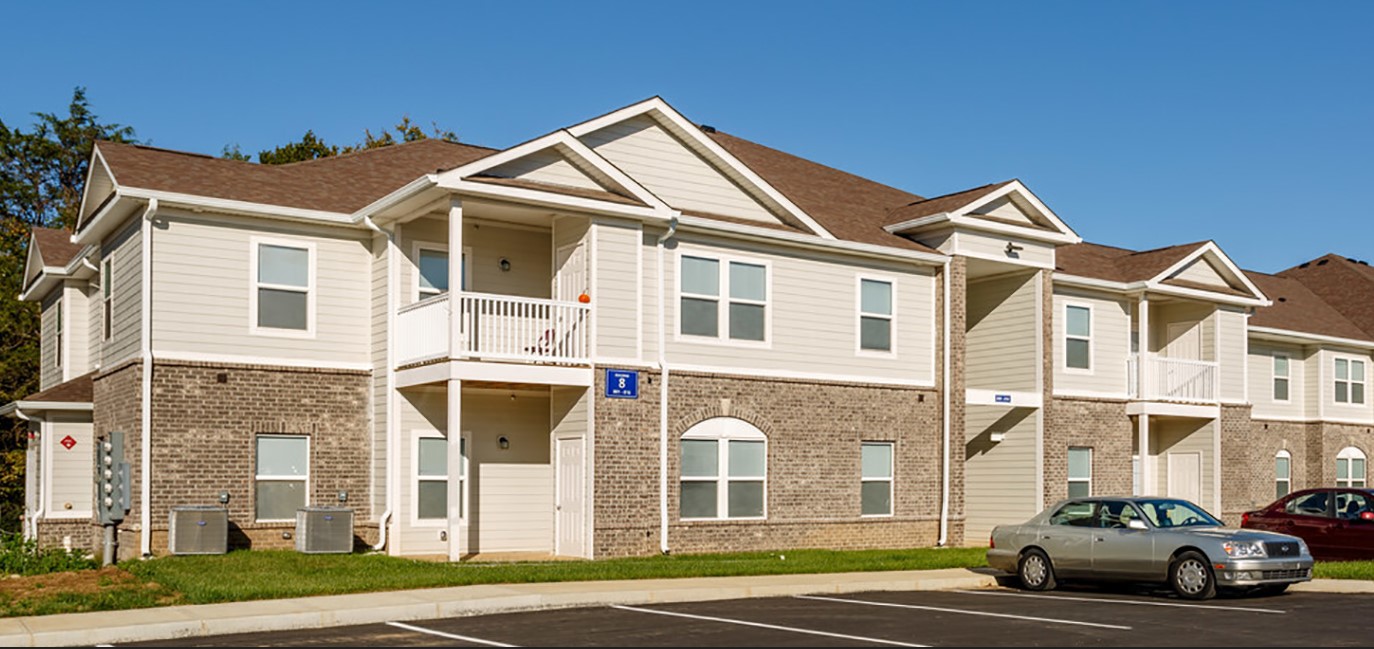 For those seeking a luxury living experience, The Reserve at Oakleigh is a top choice. These townhomes are spacious and come with a host of modern features, from gourmet kitchens to private patios. The community provides a variety of amenities, including a clubhouse, fitness center, and a swimming pool. Its location offers the added benefit of being near some of Antioch's top schools and the scenic Cane Ridge Park.
Another notable community is Barnes Crossing. This newer townhome community features spacious three-bedroom units, ideal for families or those needing extra space. With easy access to I-24, Barnes Crossing provides a quick commute to downtown Nashville. It's also a stone's throw from the popular Ford Ice Center and the scenic Percy Priest Lake, making it a great choice for those who value convenience and outdoor activities.
Each of these communities offers a unique living experience, with a variety of amenities and convenient locations. Whether you're a first-time homebuyer, downsizing, or simply prefer the convenience of condo or townhome living, Antioch's communities provide excellent options.
Cost of Living
Antioch, TN offers a cost of living that can be quite appealing when compared to other metropolitan areas in the United States. The overall cost of living in Antioch falls below the national average, making it an attractive choice for individuals and families considering relocation.
Housing is one of the primary factors influencing the cost of living, and Antioch shines in this regard. Compared to larger cities like New York, Los Angeles, or Chicago, housing costs in Antioch are significantly lower. The median home price in Antioch is also notably lower than the national average. This affordability extends to rentals as well, with rental prices in Antioch typically falling well below those in major metro areas.
Grocery costs in Antioch also trend below the national average. This means residents can spend less on everyday items, freeing up more of their budget for other areas of life. Likewise, the cost of healthcare, a significant consideration for many people, is also lower than the national average, contributing further to Antioch's affordability.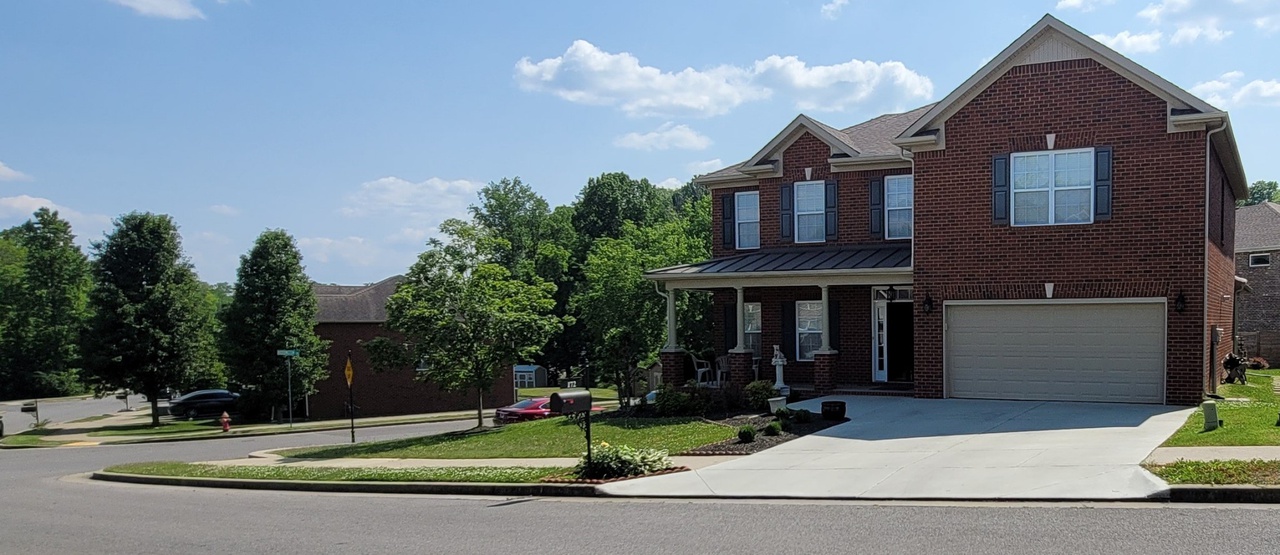 In terms of transportation, while Antioch doesn't have the extensive public transit infrastructure of some larger cities, it makes up for it with lower costs of car ownership. Gas prices and insurance rates typically fall below or at least align with the national average. Furthermore, Antioch's location on the outskirts of Nashville means that commutes to the city center are relatively short, helping to keep transportation costs down.
When compared to other cities within the Nashville metropolitan area, Antioch continues to offer a more affordable cost of living. While neighborhoods in central Nashville or upscale suburbs like Brentwood and Franklin have seen a rapid rise in living costs, Antioch has remained a more budget-friendly option without sacrificing the amenities and benefits of living near a major city.
Education is another area where Antioch holds an advantage. With several highly rated public schools, families can enjoy quality education without the added expense of private schooling common in some other cities. For higher education, the presence of numerous colleges and universities in the nearby Nashville area provides options for residents without the need for out-of-state tuition.
Overall, Antioch presents a balanced cost of living that allows for a comfortable lifestyle without the high price tag associated with many other metropolitan cities in the U.S. It's an area where affordability and quality of life intersect, offering residents the best of both worlds.
Restaurants and Dining
It's quite a diverse dining scene in Antioch, with options ranging from fast food to casual dining and from ethnic cuisine to classic American fare.
One spot that's worth mentioning is the 360 Burger, a unique gem known for its amazing variety of gourmet burgers. They use fresh, locally sourced ingredients and the flavor combinations they offer are truly unique. Additionally, their vegan and gluten-free options are worth checking out too.
If you're into Mexican cuisine, Las Fajitas Mexican Restaurant is a must-visit. It's a local favorite with a welcoming atmosphere and an authentic Mexican menu that features tasty margaritas and flavorful fajitas among other dishes. The service is generally highly praised too.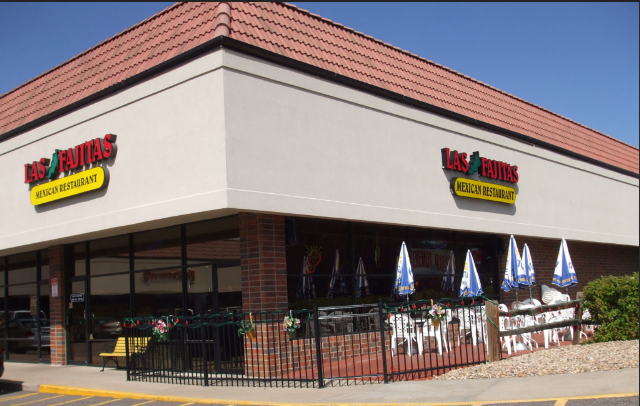 For Asian food lovers, Lucky Bamboo China Bistro is a delightful choice. Serving Cantonese and Szechuan-style dishes in a setting that's both casual and comfortable, the restaurant offers an extensive menu with many vegetarian-friendly options. It's also known for its delicious Dim Sum on weekends.
Seafood enthusiasts can head over to Hook Fish and Chicken. This is a fast-casual place known for its delicious fried seafood dishes. The menu features a wide variety of fish and shellfish options, all of which are cooked to order, ensuring their freshness and great taste.
Another noteworthy spot is Hickory Falls Restaurant, which serves American and Southern-style fare. The restaurant has a warm, rustic decor that matches its menu perfectly. They offer everything from steaks and burgers to hearty salads and sandwiches. Their weekend brunch is particularly popular.
As you can see, there's quite a variety of dining options in Antioch, TN, so no matter your culinary preferences, you're sure to find something you'll enjoy.
Shopping and Entertainment
The entertainment and shopping options in Antichoch, TN. This diverse area boasts an array of options to cater to varying tastes and preferences.
Starting with entertainment, one key attraction is the Ford Ice Center. It's a hub for ice-skating and hockey enthusiasts, hosting open skates, lessons, and leagues. It's also home to the Nashville Predators' practice sessions, so you might catch them in action. If you're not into skating, watching the action from the sidelines can be just as entertaining.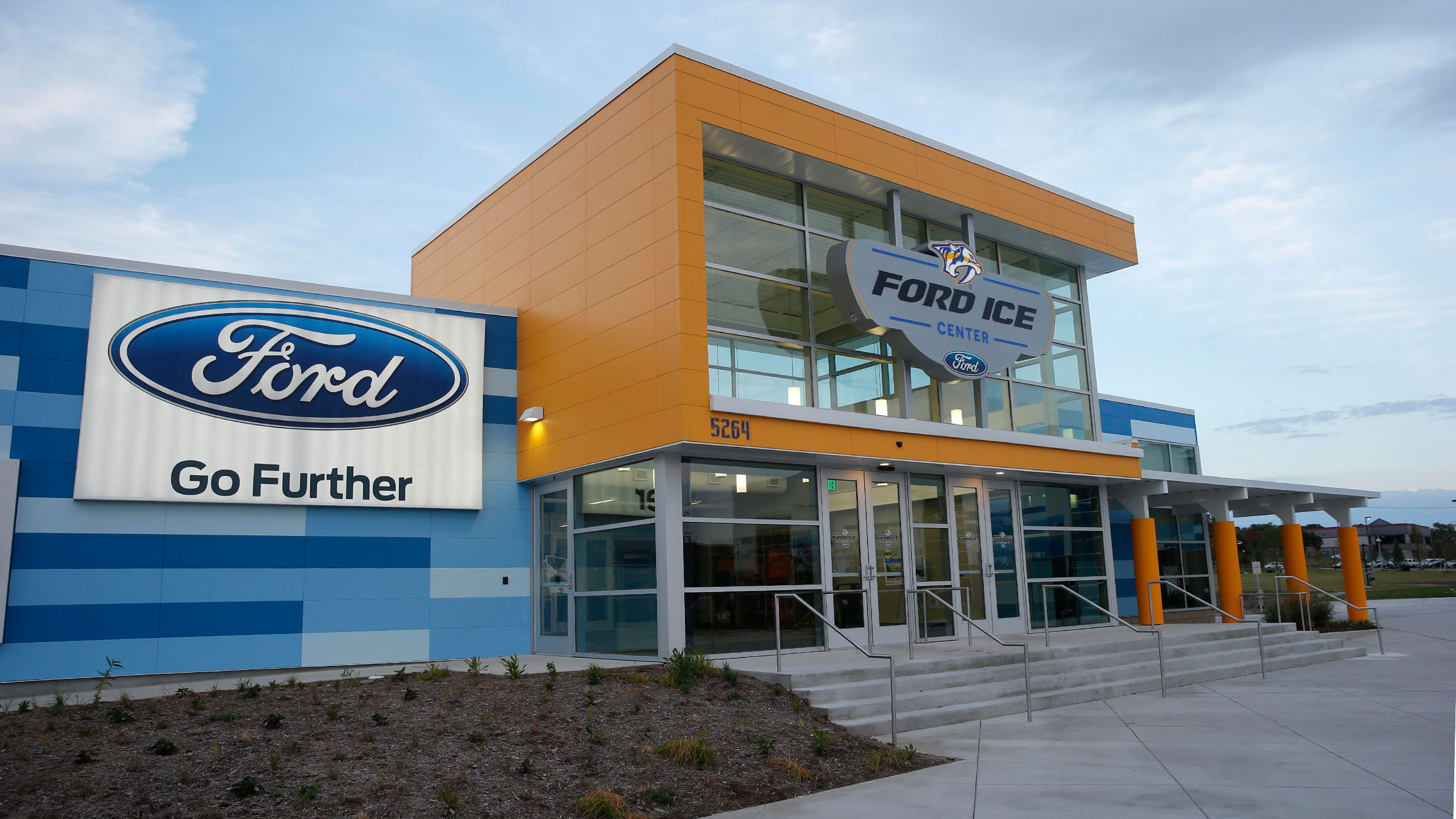 For movie buffs, the Carmike Hickory 8 cinema offers the latest Hollywood releases in a comfortable setting. If live performance is more your style, the Global Mall at the Crossings houses a community theater that regularly features local productions.
When it comes to shopping, the Global Mall at the Crossings is a major draw. It's an enclosed shopping center featuring a variety of retailers, including large department stores and smaller specialty shops. Although the mall has seen better days, efforts to revitalize it have attracted a number of unique businesses.
For a more boutique shopping experience, you can explore Bell Road, which is known for its independent stores and unique finds. Whether you're looking for clothing, home goods, or specialty foods, you'll likely find a store that carries it.
For outdoor enthusiasts, there's also the Nashville Paddle Company. While it's not your traditional shopping experience, it's the place to go if you're interested in renting or buying paddleboards and taking lessons.
For grocery needs, there's a blend of national chains such as Kroger and Walmart, as well as local markets like Patel Brothers, which offers a wide range of South Asian groceries.
In short, whether you're after entertainment or shopping, Antioch, TN offers a variety of choices that cater to a broad range of interests.
Parks and Nature
Antioch, TN. The area is blessed with an abundance of green spaces that provide opportunities for various outdoor activities.
First up is the lovely Ezell Road Park, which offers a peaceful, green space for walking, jogging, or just relaxing. There's a fantastic playground for kids, a basketball court, and a covered picnic area that makes it a popular spot for family gatherings.
For those who are more into fitness and sports, the Cane Ridge Park is a fantastic option. It offers a variety of amenities including softball and soccer fields, as well as a disc golf course. There's a walking track for those who want to get in some cardio in a tranquil setting.
If you're into hiking and birdwatching, you should visit the Mill Ridge Park. This park is one of Nashville's newest and largest parks and features trails that weave through wooded areas offering chances to spot various bird species and other wildlife. There are also plans for further development including an adventure play area and a cultural arts center.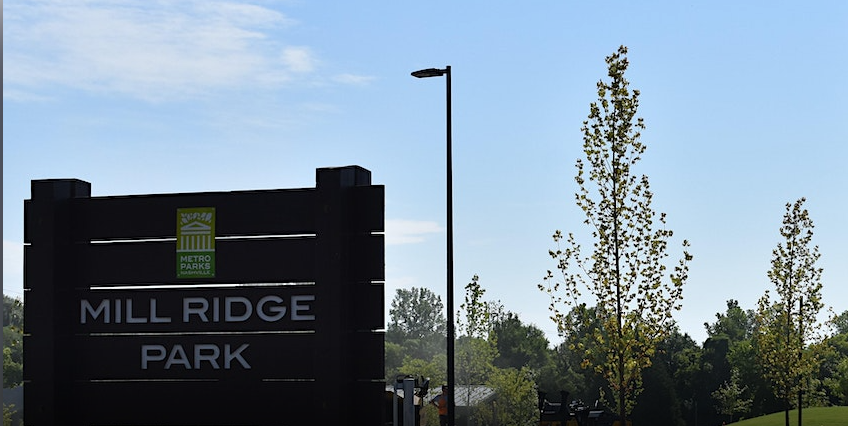 For a bit of waterside relaxation, Percy Priest Lake is just a short drive away. It's not technically in Antioch, but it's close enough to count. This large lake is perfect for fishing, boating, and picnicking. There are also several beaches along the lake's edge that are great for a summer day out.
Lastly, for a unique blend of nature and history, you can visit the Historic Travellers Rest Plantation & Museum, which offers beautiful grounds and gardens that you can explore. The guided tours provide a fascinating look into the region's past.
As you can see, Antioch, TN is teeming with natural spaces that provide numerous options for outdoor activities or just simply unwinding amidst the serenity of nature.
Business and Industry
The area has experienced considerable growth over the past years and now boasts a wide array of businesses spanning various sectors.
One key industry that has a strong presence in Antioch is healthcare. HCA Healthcare, one of the largest private health systems in the United States, has major operations in the area, providing a significant number of jobs. Other healthcare providers and related businesses, such as dialysis centers and home health agencies, also contribute to the local economy.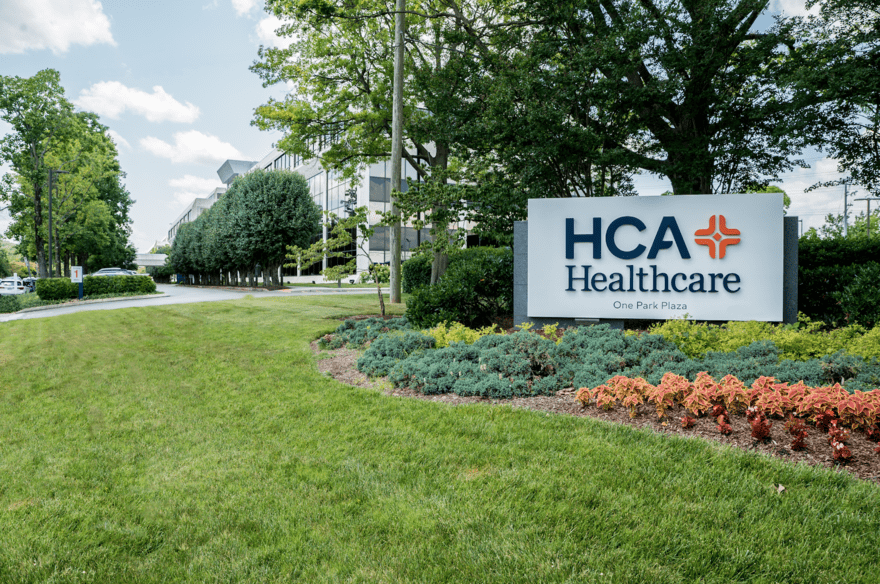 Retail and food services are another major part of the business landscape in Antioch. The area has a range of restaurants, grocery stores, and shops that cater to the diverse local population. The Global Mall at the Crossings is a hub for many of these businesses.
Education is another sector that plays a significant role in the Antioch economy. The area is home to a number of schools, including Antioch High School and several elementary and middle schools. These institutions not only educate the local population but also provide employment opportunities.
The community is also a significant hub for logistics and distribution. Companies like Amazon and LKQ have large distribution centers in the area. These businesses benefit from Antioch's excellent transportation links, including easy access to major highways and proximity to the Nashville International Airport.
Finally, Antioch is home to several call centers and back office operations for companies like Asurion and Comcast, contributing to the professional and business services sector.
As you can see, Antioch, TN, is a dynamic community with a diverse business landscape that continues to evolve and grow. It's a place where industries like healthcare, retail, education, logistics, and business services have found a welcoming home.
Airport and Transportation
The closest major airport to Antioch is the Nashville International Airport (BNA), which is approximately a 10-15 mile drive depending on your starting point in Antioch. This roughly translates to a 20-30 minute drive in normal traffic conditions. Nashville International Airport is well-connected and serves numerous domestic and international flights, making it an ideal point of departure or arrival for Antioch residents and visitors.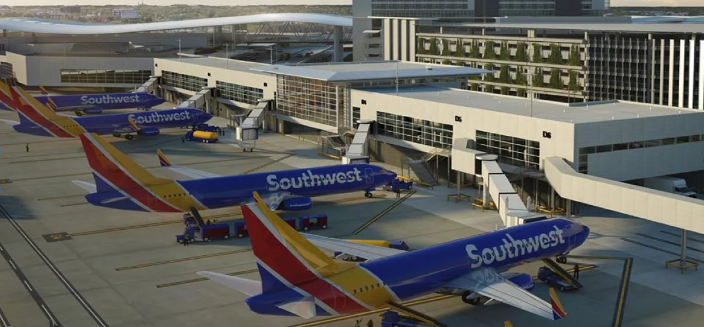 Now, when it comes to public transportation, the Metropolitan Transit Authority (MTA) provides bus service in Antioch and the greater Nashville area. The MTA's Route 55 operates in Antioch, connecting the community to the downtown Nashville area, making it a feasible option for daily commuting.
In addition to the regular bus service, MTA also offers an "AccessRide" program. This is a publicly funded ride-sharing program designed to provide door-to-door paratransit service to individuals with disabilities who are unable to use regular MTA buses.
Lastly, like in many American cities, rideshare services like Uber and Lyft are available and widely used in Antioch. These services provide a convenient option for those who prefer not to drive or who need a ride outside of the MTA's operating hours.
So, in terms of proximity to an airport and public transportation options, Antioch, TN, offers convenient and diverse options for both local and longer-distance travel.
Weather
Antioch, TN. Antioch's climate can be characterized as humid subtropical, which means you can expect four distinct seasons, each with its own unique qualities.
Spring in Antioch is quite pleasant, with average high temperatures ranging from the mid-60s to the upper 70s in degrees Fahrenheit. The season is also characterized by an increase in rainfall, which helps to awaken the lush greenery and many flowering plants in the area. You might also witness some severe weather, including thunderstorms, as is typical in the Southeast in spring.
As spring transitions to summer, temperatures in Antioch rise, typically reaching into the upper 80s and low 90s during the day, though the nights can offer a cooler reprieve. Summers can be quite humid, which can make the heat feel more intense. It's the perfect time for lake visits, BBQs, and other outdoor activities, as long as you're prepared for the occasional summer thunderstorm.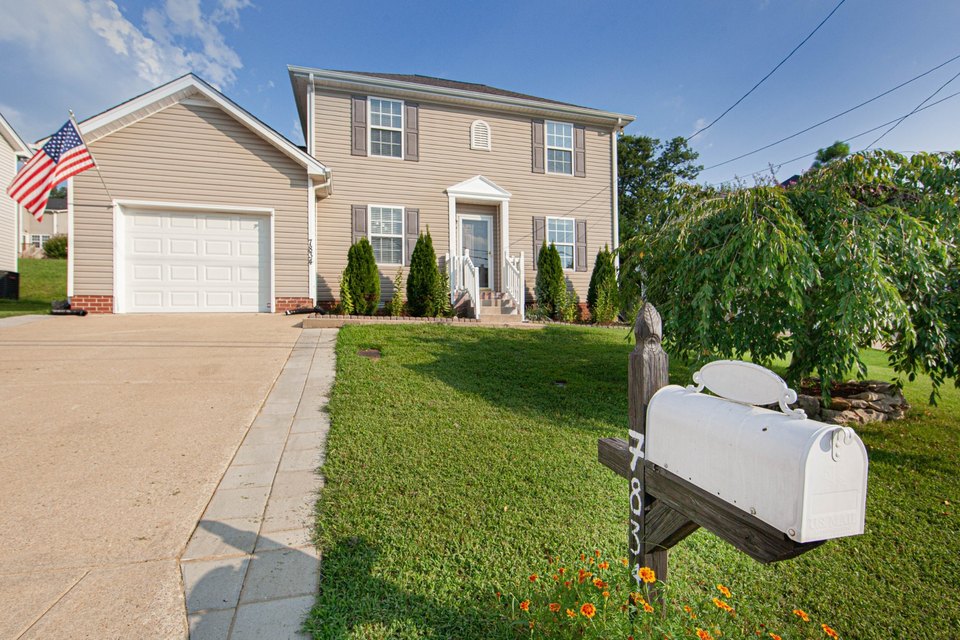 Autumn is many residents' favorite season. Temperatures cool down to a more comfortable range, usually in the 70s and 60s, and the humidity drops as well. Plus, the area's trees put on a spectacular show of fall colors, making it a wonderful time for outdoor activities like hiking and apple picking.
Winter, on the other hand, is relatively mild compared to many other parts of the U.S. Snowfall does occur but is typically light and infrequent. Average winter temperatures range from the upper 20s to lower 50s. It's the perfect time to enjoy indoor activities or bundle up for a crisp winter walk.
In all, Antioch, TN experiences a rich variety of weather throughout the year, with each season offering its own unique atmosphere and opportunities for various activities.
Private and Public Schools
For public education, the area is part of the Metro Nashville Public Schools district, one of the largest school districts in Tennessee. There are several elementary schools in Antioch, including Thomas A. Edison Elementary School and J.E. Moss Elementary School. For middle school, options include Apollo Middle School and Margaret Allen Middle School. Antioch High School is the main public high school serving the area, known for its International Baccalaureate program and its Academy of Hospitality and Marketing.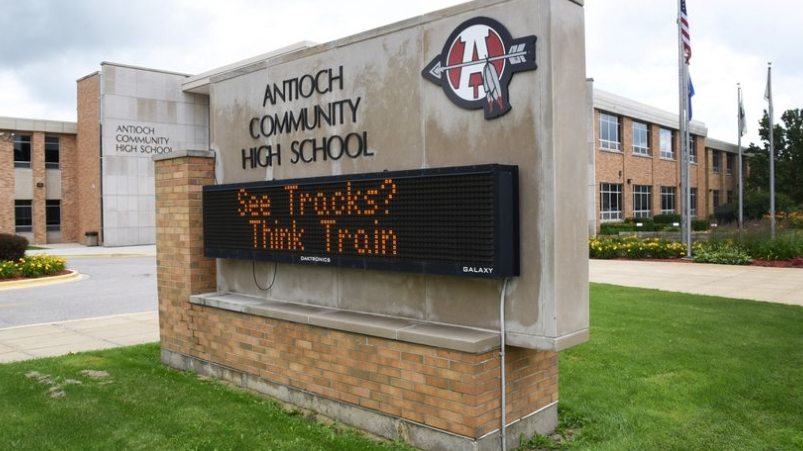 There are also a few public charter schools in Antioch such as Knowledge Academies, which provides a unique learning environment focusing on a project-based curriculum. These schools can offer an alternative for families looking for a different approach to public education.
On the private side, Antioch is home to a few private schools. Lighthouse Christian School is one of them, providing classes from pre-kindergarten through 12th grade. It's a coeducational, Christian school known for its rigorous academic program and robust athletic offerings.
Another private institution in the area is Ezell-Harding Christian School, which serves students from pre-kindergarten through high school. The school emphasizes a comprehensive, faith-based education with a curriculum that includes advanced placement and honors courses.
Moreover, there are several pre-schools and daycare centers throughout the community offering early education services for younger children.
So whether you're considering public or private education, Antioch, TN, has a variety of schools available to meet the diverse needs and preferences of its community members.
History
Antioch was originally settled in the early 1800s, and the community developed around the Antioch First Baptist Church, which was founded in 1810. The original church was a log structure, replaced in 1848 with a brick building that still stands today.
The community began to flourish in the mid-19th century with the establishment of the Nashville, Chattanooga and St. Louis Railway, which made Antioch more accessible. During this time, Antioch became known for its mills, including a cotton mill and later, a flour mill, which contributed to the area's economic growth.
In the early 20th century, Antioch was home to a few coal mines which offered employment opportunities, drawing more people to settle in the area. However, the Great Depression hit the community hard, leading to a period of economic struggle.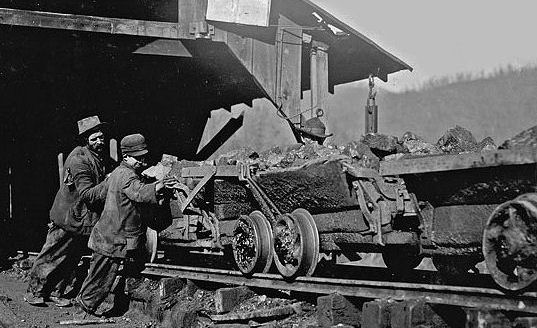 Post-World War II, Antioch experienced a population boom like many suburban areas. The construction of Interstate 24 in the 1960s increased Antioch's accessibility, leading to further development. The Hickory Hollow Mall, opened in 1978, was a major commercial hub for the area for many years.
In recent years, Antioch has seen a resurgence with significant commercial and residential development. Large companies have moved operations to the area, and new housing developments have sprung up to accommodate the growing population. Today, Antioch continues to be a vibrant, evolving community with a diverse population, a far cry from the small, rural settlement it once was in the early 19th century.