Adams, TN Homes for Sale
October 3, 2023
Nestled in the picturesque landscapes of northern Tennessee, Adams is a serene and welcoming town that beckons newcomers with its blend of southern charm and historic significance. With the Red River weaving its course nearby and a rich tapestry of farmlands surrounding it, the town offers a peaceful retreat from the bustling pace of city life.
Moving to Adams is like taking a step back in time, where neighbors know each other by name, front porch conversations are a daily ritual, and community events are heartily celebrated by all. It's a place where the old-world values of community and togetherness are still very much alive.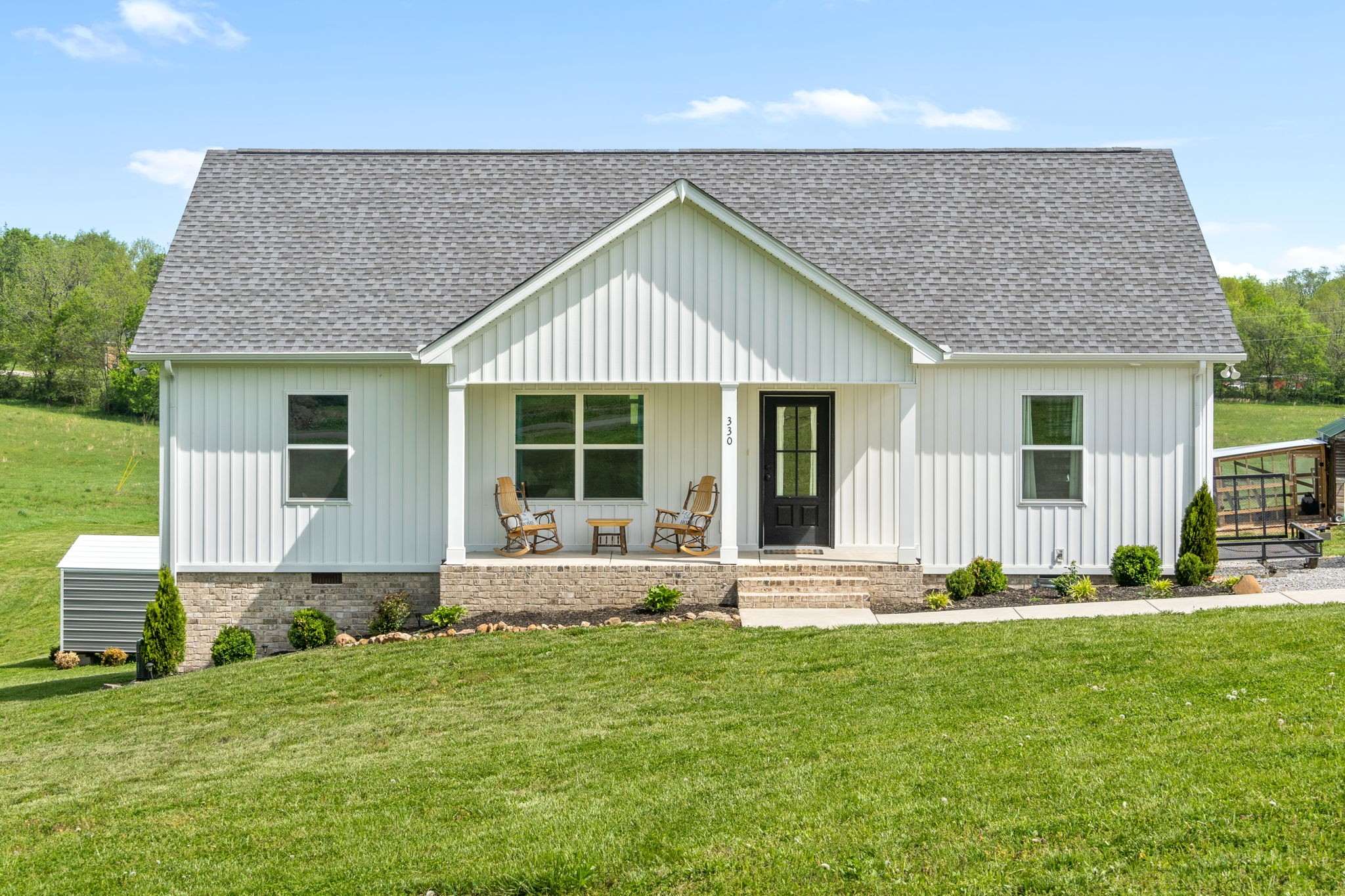 But how does one go about finding the perfect home in Adams? With its range of historic homes, modern residences, and vast tracts of lands awaiting development, the choices might seem overwhelming at first. However, the process becomes simpler with a clear understanding of the town's layout, the kind of amenities on offer, and the unique characteristics of its various neighborhoods.
In this guide, we'll explore the ins and outs of moving to Adams, from understanding the real estate market to identifying the best areas to settle down in. Whether you're a retiree looking for a tranquil setting, a young family in search of a safe and nurturing environment, or a professional wanting to be closer to nature, Adams, TN has something special to offer.
Let's embark on this journey and find a place you can call 'home' in the heart of Tennessee.
Housing Market
Adams, TN, is a blend of historic charm and modern convenience, and its housing market reflects this duality. Many of the homes in Adams wear their history proudly with beautifully preserved Victorian-era and early 20th-century architecture. These homes often boast spacious porches, intricate woodwork, and vast gardens. They stand as a testament to the town's rich past and are a draw for those who have an appreciation for vintage aesthetics.
On the flip side, there are also several newer developments dotting the town. These areas offer contemporary homes that combine the latest amenities with the aesthetic values of the South. Expect open-plan designs, state-of-the-art kitchens, and energy-efficient systems. For families keen on having a modern setup without sacrificing the small-town feel, these newer neighborhoods are quite appealing.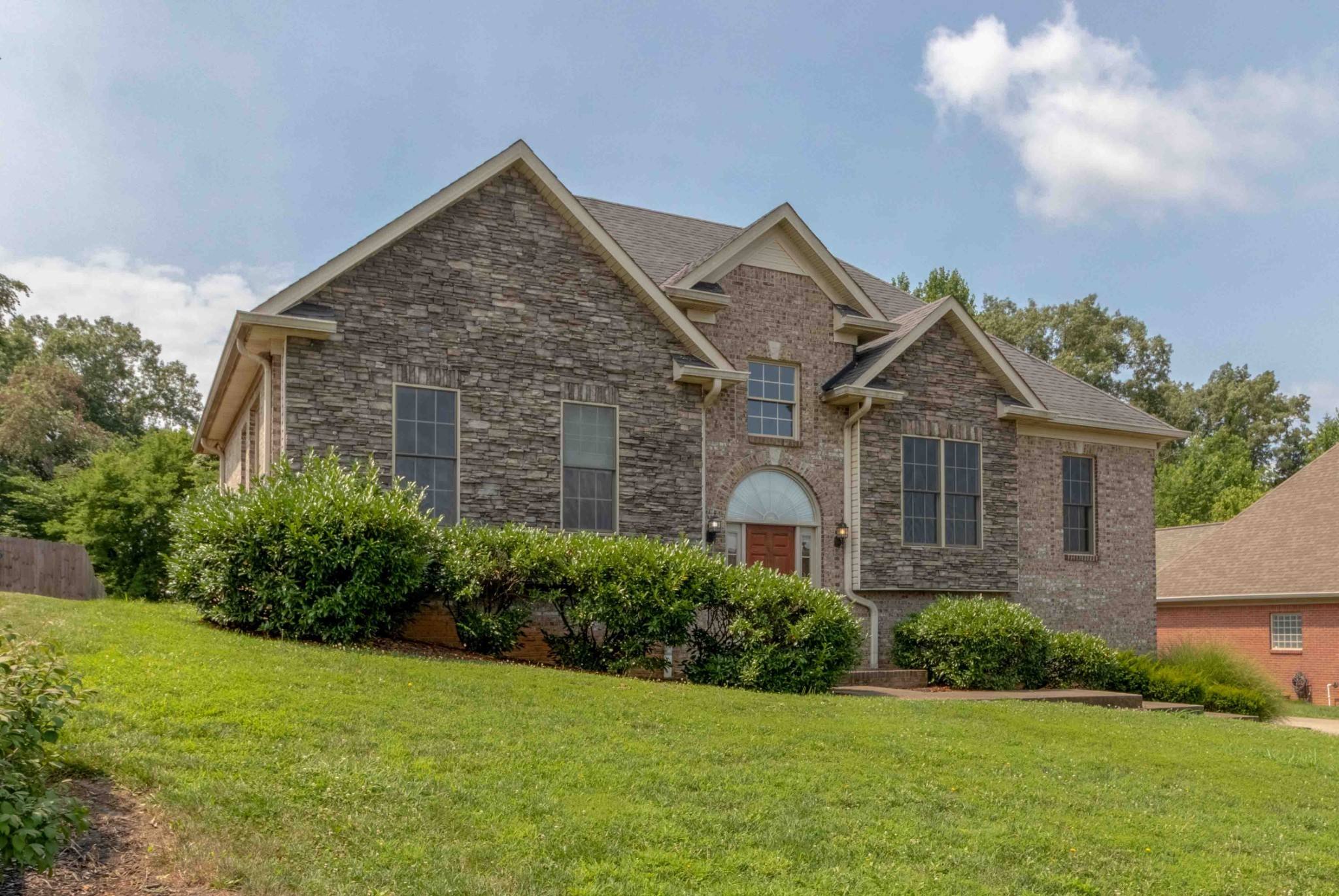 The land in and around Adams is also a significant feature of its housing market. With the Red River nearby and the encompassing farmlands, many properties come with considerable acreage. These spaces are perfect for those looking to dabble in a bit of farming, keep horses, or simply enjoy the luxury of a sprawling backyard.
One notable trend in the Adams housing market is the rise in custom-built homes. As more people discover the allure of the town, there's been an uptick in demand for plots of land where buyers can construct their dream homes from the ground up. Local builders and architects are familiar with both the terrain and the weather conditions, ensuring that these homes are both functional and in harmony with their surroundings.
Price-wise, Adams has typically been more affordable than the bigger cities in Tennessee. However, as its popularity grows, there's been a gradual increase in property values. Still, compared to places like Nashville or Memphis, Adams offers considerable value for money, especially for those prioritizing space and tranquility.
Lastly, the community-centric nature of Adams means that many homes are in close proximity to schools, parks, and local businesses. It's not uncommon to find residents walking or cycling to their destinations, adding to the town's laid-back and friendly atmosphere.
Nearby Cities
Just a short drive away from Adams, Clarksville is the fifth-largest city in Tennessee. Its housing market is more diverse due to its size, with a mix of urban condos, suburban neighborhoods, and countryside estates. The presence of Austin Peay State University gives Clarksville a youthful vibe, with various entertainment options, restaurants, and cultural events. The Riverwalk along the Cumberland River is a highlight, offering residents recreational activities and scenic views. Moreover, Clarksville's proximity to Fort Campbell makes it home to many military families, contributing to its unique cultural blend.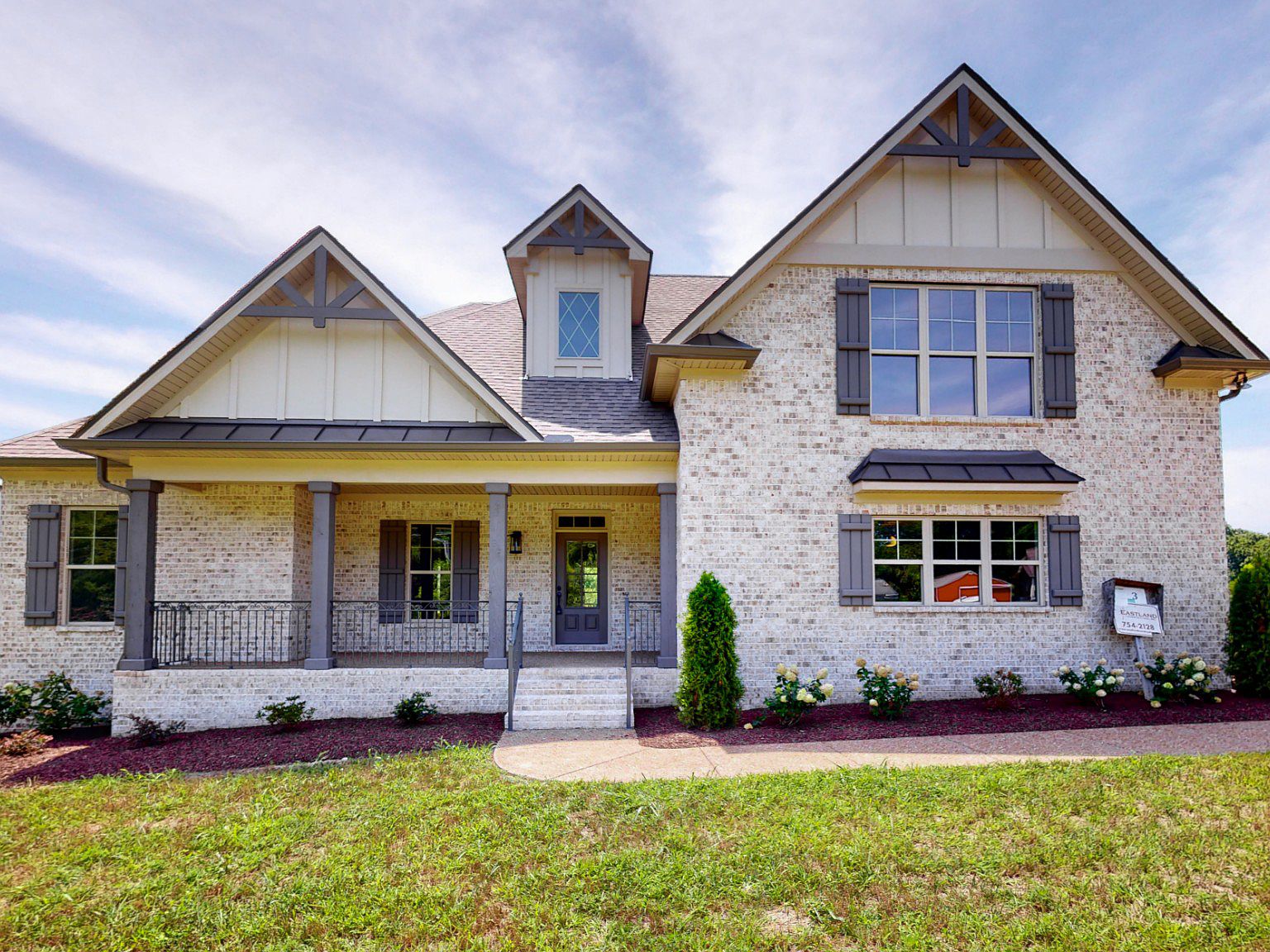 Northeast of Adams, Springfield offers a delightful blend of historic charm and modern living. Its housing market primarily comprises single-family homes, some dating back to the early 20th century, exuding an old-world charm. Downtown Springfield is particularly notable for its preserved historic buildings, antique stores, and local boutiques. The annual Robertson County Fair, held in Springfield, is a significant event, reflecting the city's agricultural roots and community spirit.
Situated between Adams and Nashville, Pleasant View has seen growth as a suburban retreat for those working in the state's capital but seeking a quieter residence. Its housing market is a mix of well-established neighborhoods and newer developments. With its rolling hills and green spaces, it offers a perfect balance between country and city life. Residents enjoy the local parks, and the community often gathers for events like the annual Christmas Parade.
A small, peaceful town, Cedar Hill offers a rural lifestyle. The housing market here is characterized by vast farmlands and single-family homes with spacious yards. It's an ideal place for those who prioritize privacy and space. The town's highlight is the annual Tobacco Heritage Festival, celebrating the town's history and connection to the tobacco industry.
A city that boasts both history and modern growth, Greenbrier's housing market offers a range of options from historical homes to new constructions. The city is particularly known for its parks and recreational areas, which provide plenty of opportunities for outdoor activities. Greenbrier's rich history is evident in its annual Turning of the Pig event, where residents come together to celebrate their community with food, music, and dance.
All these cities, while unique in their offerings, share the same welcoming spirit and sense of community intrinsic to this region of Tennessee.
Top Neighborhoods
This neighborhood stands out for its picturesque landscapes, featuring rolling hills and well-maintained properties. Homes in Bradbury Farms typically boast larger lots, providing homeowners with spacious yards that many families covet. The neighborhood exudes a rural charm while still being close to essential amenities. With its combination of quiet roads and beautiful vistas, it's perfect for those who value tranquility and space.
Located near the historic Port Royal State Park, this neighborhood offers residents easy access to one of Adams' most cherished natural attractions. The homes here vary in style, but many showcase contemporary designs with modern amenities. The nearby park ensures plenty of opportunities for hiking, picnicking, and absorbing local history, making it an ideal spot for nature enthusiasts.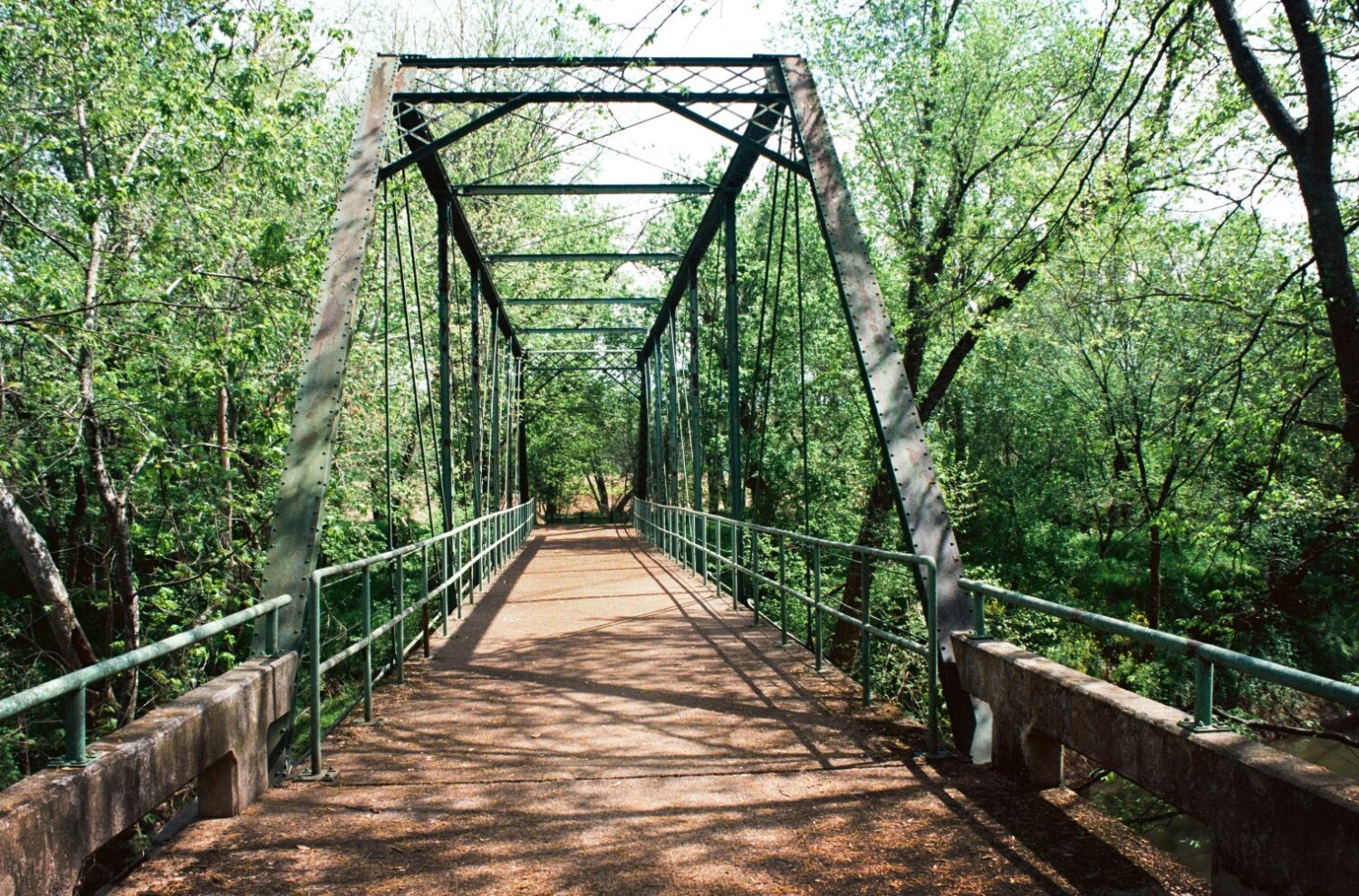 A blend of historic and newer homes characterizes Cedar Grove. Large trees line the streets, creating a canopy that offers shade during the warmer months. The neighborhood is known for its tight-knit community, with residents frequently coming together for block parties, community yard sales, and other events. For those looking for a sense of belonging and community spirit, Cedar Grove is a top choice.
This is one of the newer subdivisions in Adams and caters to families seeking modern constructions with all the latest amenities. Homes here often come with open floor plans, state-of-the-art kitchens, and energy-efficient features. Its location provides easy access to schools, making it a hit among families with school-going children. Plus, the neighborhood park is a favorite gathering spot for kids and parents alike.
Named for its proximity to the enchanting Red River, this neighborhood boasts homes with captivating river views. Many properties have direct river access, allowing residents to engage in fishing, canoeing, or simply enjoying the serene ambiance. Red River Trace combines the allure of waterfront living with the comforts of a residential community, making it a unique and sought-after location in Adams.
Each of these neighborhoods in Adams carries its own distinct charm and offers different amenities. But they all reflect the town's overarching themes of community, nature, and a slower-paced, fulfilling lifestyle.
Top Condos & Townhomes
While Adams, TN, is primarily known for its single-family homes and expansive properties due to its rural nature, there has been an emergence of more condensed living options over the years. The demand for condos and townhomes has grown, especially among young professionals, retirees, and those looking for lower-maintenance properties. Let's explore some of the notable condo and townhome communities in the area:
Located close to the picturesque Red River, this community has become popular for its breathtaking views and easy access to the river's recreational activities. The condos are modern with spacious balconies, providing residents a chance to enjoy the scenic beauty right from their homes. The communal areas are well-maintained, and there's a shared recreational center for residents.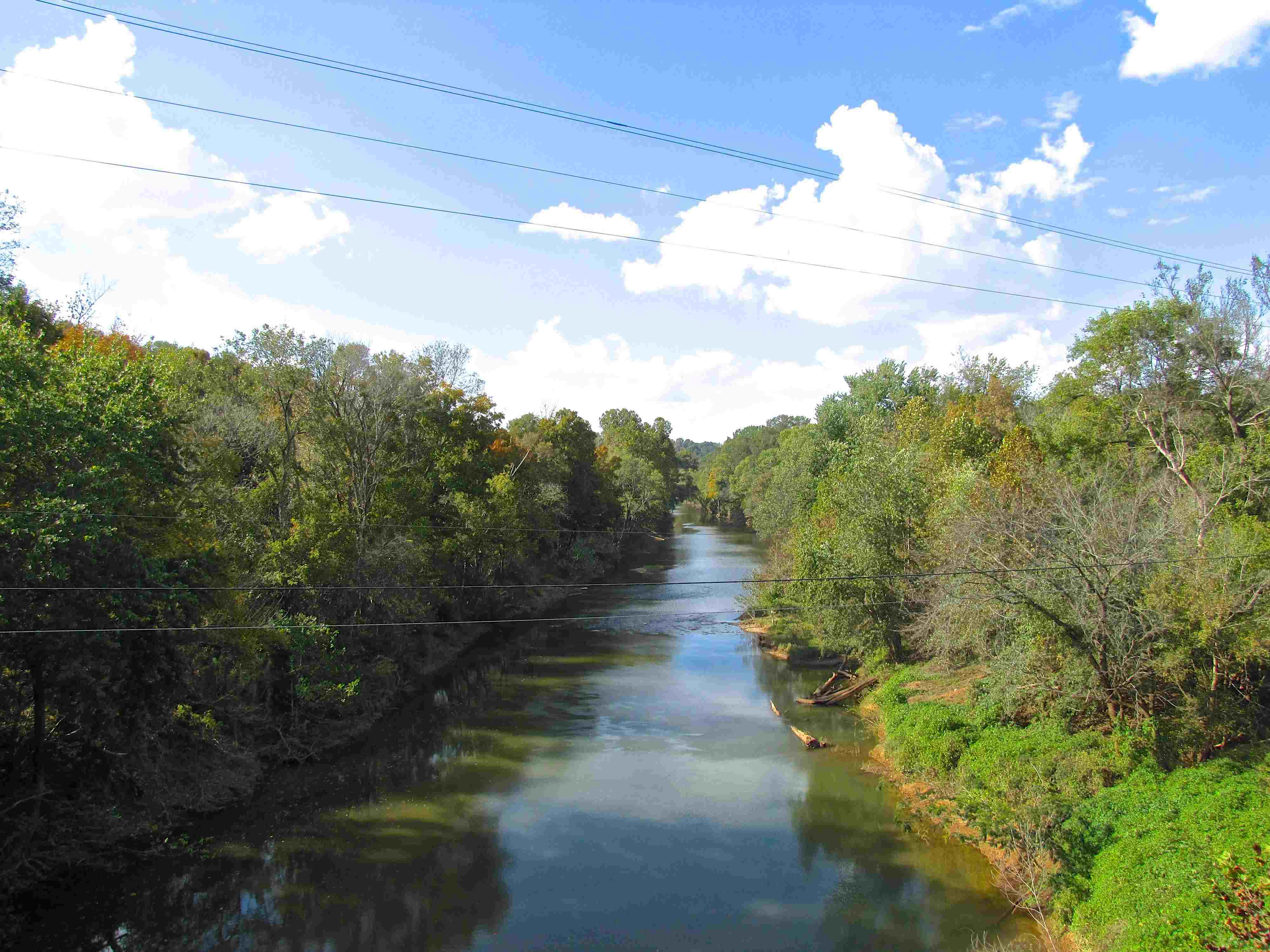 Right in the heart of the town, Adams Station offers townhomes that merge the convenience of city living with the town's peaceful ambiance. These units come with private patios, modern interiors, and an attached garage. Being centrally located, residents find it easy to walk to local shops, restaurants, and parks.
Aimed at seniors and retirees, this condo community provides a blend of comfort and convenience. The units are designed to be accessible and easy to navigate, with ground-level options available. There's also a community clubhouse that hosts events, workshops, and get-togethers, ensuring that residents always have social engagements to look forward to.
This newer community offers a mix of two and three-bedroom townhomes, appealing to both small families and singles. With open floor plans, modern finishes, and ample parking space, it has quickly become a favorite among younger residents. A significant perk is the shared green spaces and the playground, which provides an area for relaxation and play.
Embracing the rural charm of Adams, Countryside Terraces offers townhomes with a touch of luxury. High ceilings, granite countertops, and hardwood floors are standard in these units. There's also a communal pool and fitness center, catering to residents' wellness and relaxation needs.
While Adams still leans heavily towards traditional homes, these condo and townhome communities offer an alternative for those who desire a different kind of living experience in this quaint Tennessee town.
Cost of Living
Adams, TN, is primarily a rural town, and one of the most immediate observations newcomers often make is the noticeable difference in the cost of living compared to larger metro areas. Housing, typically one of the most significant monthly expenses for most individuals and families, is generally lower in Adams. While in major metropolitan areas like New York City, Los Angeles, or San Francisco, one might find skyrocketing rental and home purchase prices, Adams offers a more affordable range. The same house that might cost a fortune in these cities could be available in Adams at a fraction of the price.
Next, let's talk about day-to-day expenses. Groceries, dining, and entertainment also tend to be cheaper in Adams compared to cities like Chicago or Miami. For instance, a meal at a local diner in Adams will likely set you back much less than a similar meal in downtown Seattle or Boston. Moreover, locally grown produce and farm products often come at a lower price due to the proximity of farms and reduced transportation costs.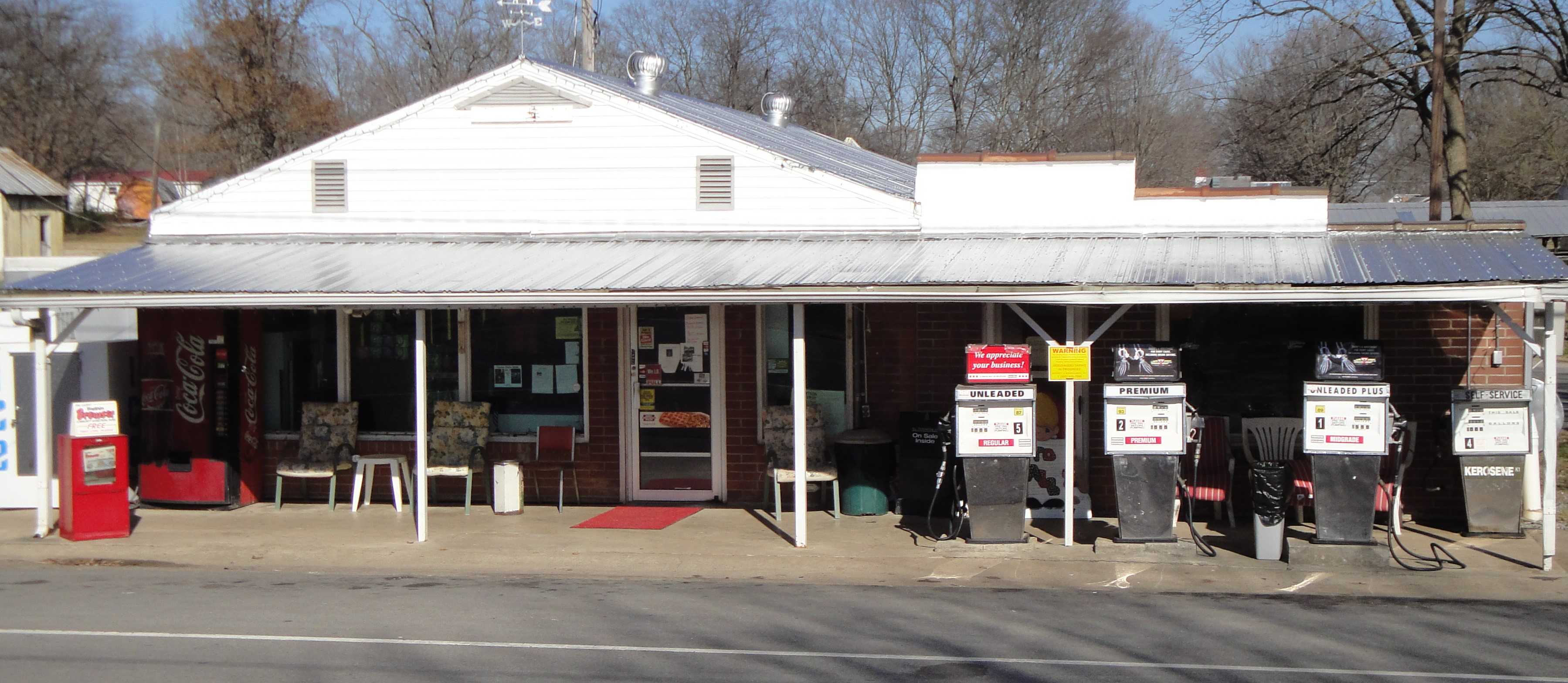 Transportation costs are another area where residents might find some savings. While owning a car is often essential in Adams due to its rural nature, the lack of heavy traffic means fewer wear and tear and, therefore, reduced maintenance costs. Additionally, with shorter commutes and less congestion, many residents spend less on gas than they might in busier, more congested urban environments.
However, it's also worth noting that while many services and products are cheaper in Adams, there are some items or specialized services that might be more expensive or harder to come by, simply due to the town's size and location. For instance, specialized medical care or certain luxury goods might require a trip to a larger city.
When comparing Adams to other parts of the USA, it's evident that the South, in general, tends to have a lower cost of living than the West Coast or the Northeast. That said, Adams, with its charming rural character, often comes in even lower than some of its Southern counterparts, making it an attractive option for those looking to stretch their dollar further.
Restaurants and Dining
For a town of its size, Adams has a surprisingly rich and diverse dining scene, reflective of its Southern roots and the evolving tastes of its residents. Traditional southern comfort food holds a special place in the heart of Adams, and many local establishments have thrived by delivering classics with a twist.
The Front Porch,This quaint spot is beloved for its hearty breakfasts and brunches. Think fluffy pancakes, savory omelets, and, of course, the classic Southern biscuits and gravy. Their homemade jams and preserves are also a treat, offering flavors that harken back to old family recipes.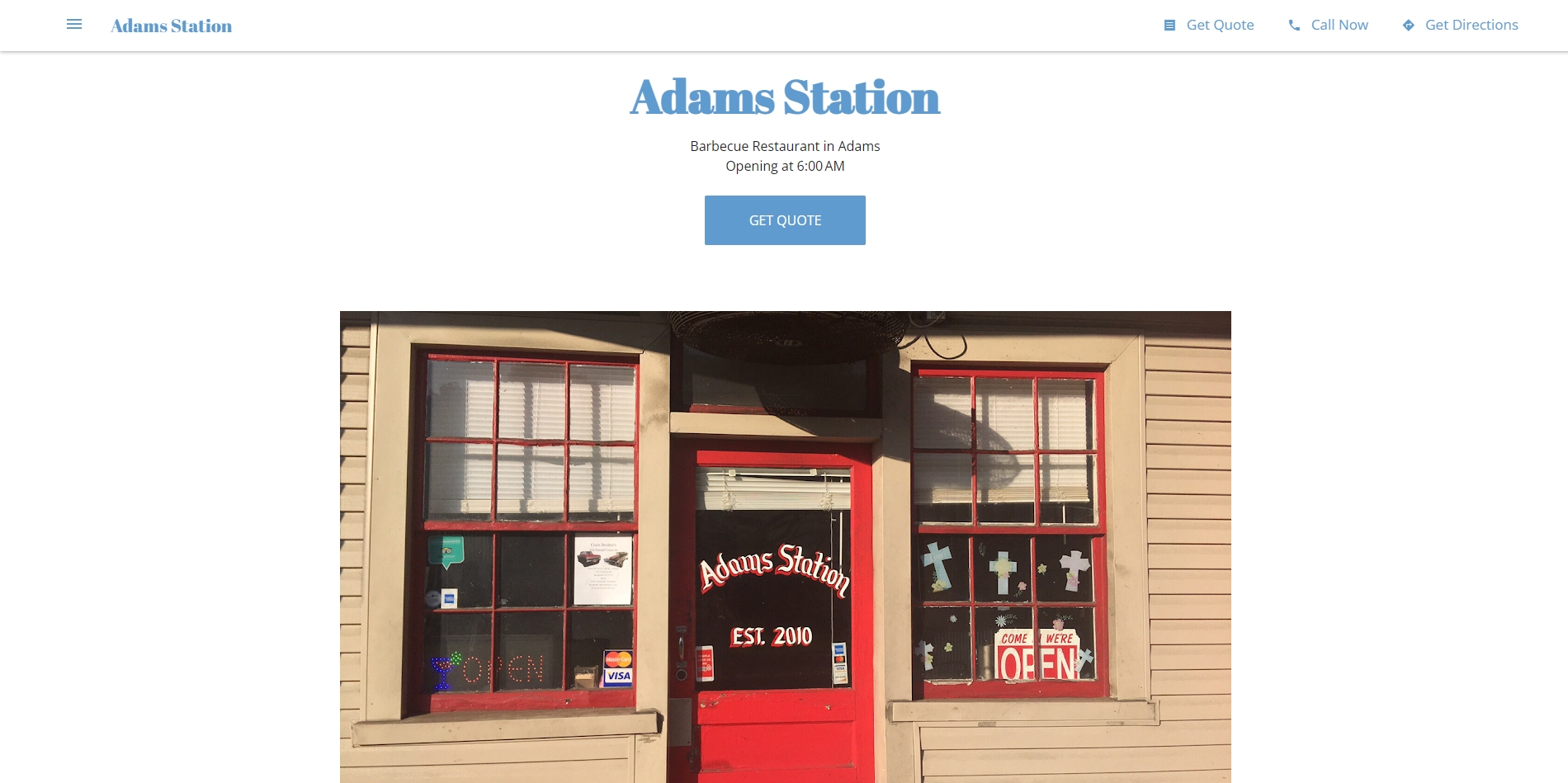 Adams Station BBQ,A must-visit for barbecue aficionados. Slow-cooked ribs, pulled pork, and smoky brisket are the stars of the show here. Their signature barbecue sauce, a perfect balance of tangy and sweet, drizzled over perfectly smoked meats, is a testament to the deep-rooted BBQ traditions of the South.
Red River Cafe set by the scenic Red River, this cafe is as much about the ambiance as it is about the food. Offering a mix of sandwiches, salads, and daily specials, it's a favorite spot for both lunch and casual evening meals. Their outdoor seating area, overlooking the river, provides an idyllic setting for those long, leisurely meals.
**Maria's Cantina:** Bringing a touch of Mexican flair to Adams, Maria's Cantina offers everything from spicy tacos to hearty burritos. It's a refreshing change from the traditional Southern fare, and their freshly made guacamole and margaritas have garnered quite the local following.
No small town would be complete without a bakery that warms the heart, and Baker's Corner does just that. From fresh-baked bread to decadent pastries and cakes, it's a haven for those with a sweet tooth. Their cinnamon rolls, in particular, have achieved almost a legendary status among locals.
While Adams might not have the extensive culinary options of a large metropolis, its restaurants exude warmth, authenticity, and a commitment to quality. It's the kind of place where chefs and servers know their regulars by name, making the dining experience feel uniquely personal and memorable.
Shopping and Entertainment
Adams, while embracing its tranquil, rural charm, offers a blend of leisure activities and shopping options that resonate with its community spirit. For entertainment, a lot revolves around the great outdoors. The Red River, for instance, isn't just a natural marvel; it's also a hub for activities. Residents and visitors alike often indulge in fishing, kayaking, or simply enjoying picnics by its banks.
The town's most famous claim to fame is the Bell Witch Cave and Cabin. This historic site, steeped in folklore and legends of the Bell Witch haunting, attracts visitors for guided tours. It's not just about the spooky tales; the area itself is picturesque and perfect for hiking and exploring.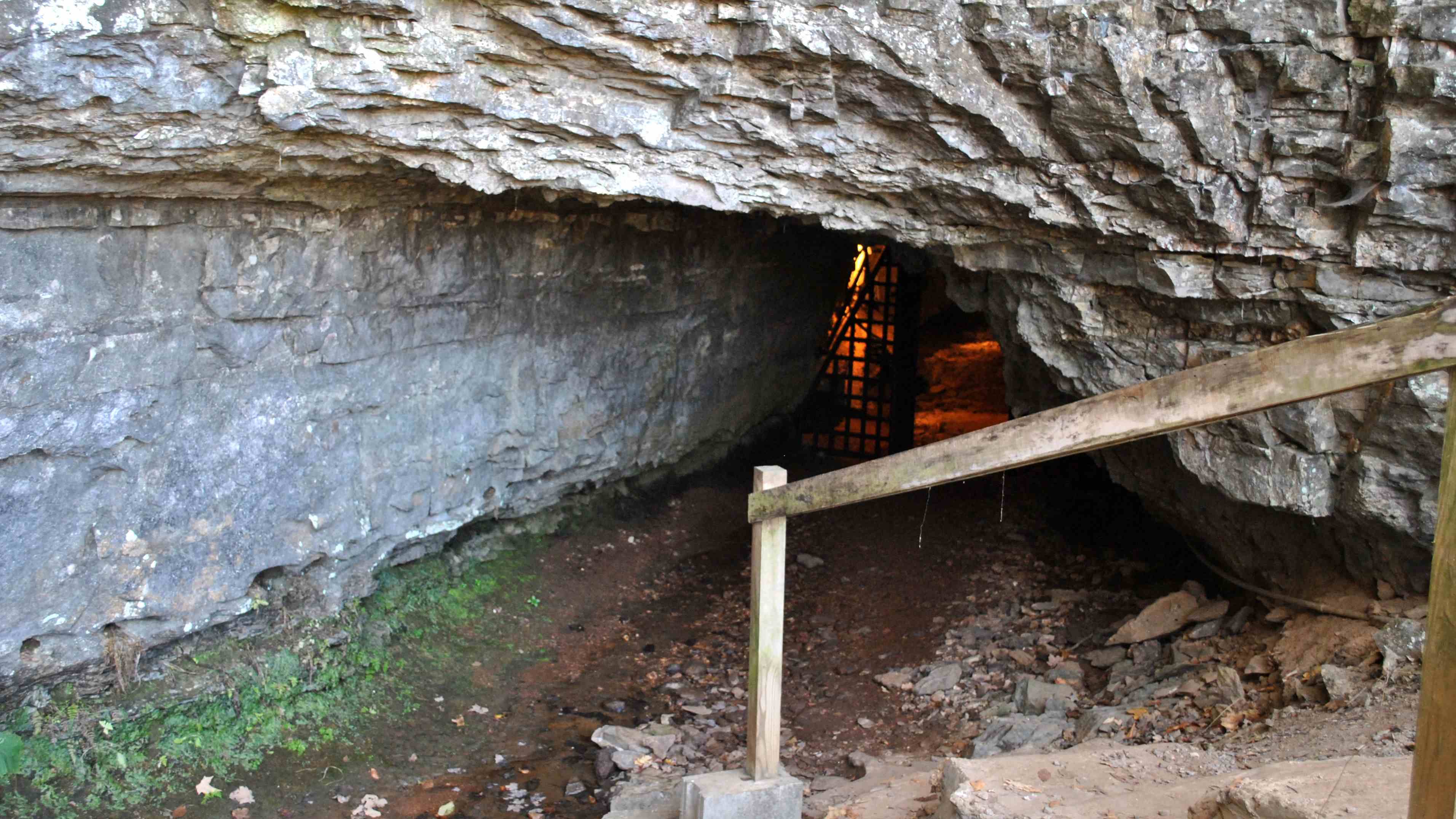 Now, when it comes to shopping, Adams provides a mix of essential stores and charming boutiques. **Adams Antiques and More** is a local favorite. It's the kind of place where one can spend hours sifting through vintage finds, heirloom furniture, and unique trinkets. For those looking to bring a piece of Adams back home, this is the spot.
Farmers' markets hold a special place in the heart of Adams' community. Adams Fresh Market is a seasonal delight, offering a range of fresh produce, handmade crafts, and local delicacies. It's more than just a shopping experience; it's an event where the community gathers, chats, and revels in the town's agricultural bounty.
For more contemporary shopping needs, the Village Shops at Port Royal offers a range of stores from apparel to home goods. While it's not a sprawling mall, it's got a curated selection of shops that cater to both the locals and visitors.
Lastly, the Adams Theater, though modest in size, is a community gem. It screens a mix of mainstream films, indie flicks, and occasionally hosts local theater productions, making it a central spot for cultural entertainment in town.
All in all, while Adams may not have the bustling entertainment and shopping districts of a big city, it offers experiences that are genuine, close-knit, and deeply rooted in its community ethos.
Parks and Nature
Absolutely! The natural beauty and parks in and around Adams, TN, are truly some of the town's highlights.
Port Royal State Historic Park stands out as a testament to both natural beauty and historical significance. Originally an early colonial settlement, the park's scenic beauty is enhanced by the picturesque Sulphur Fork Creek. Many locals and visitors flock here for picnicking, hiking, and enjoying the crisp air, especially during the fall when the foliage turns brilliant hues of red, orange, and gold.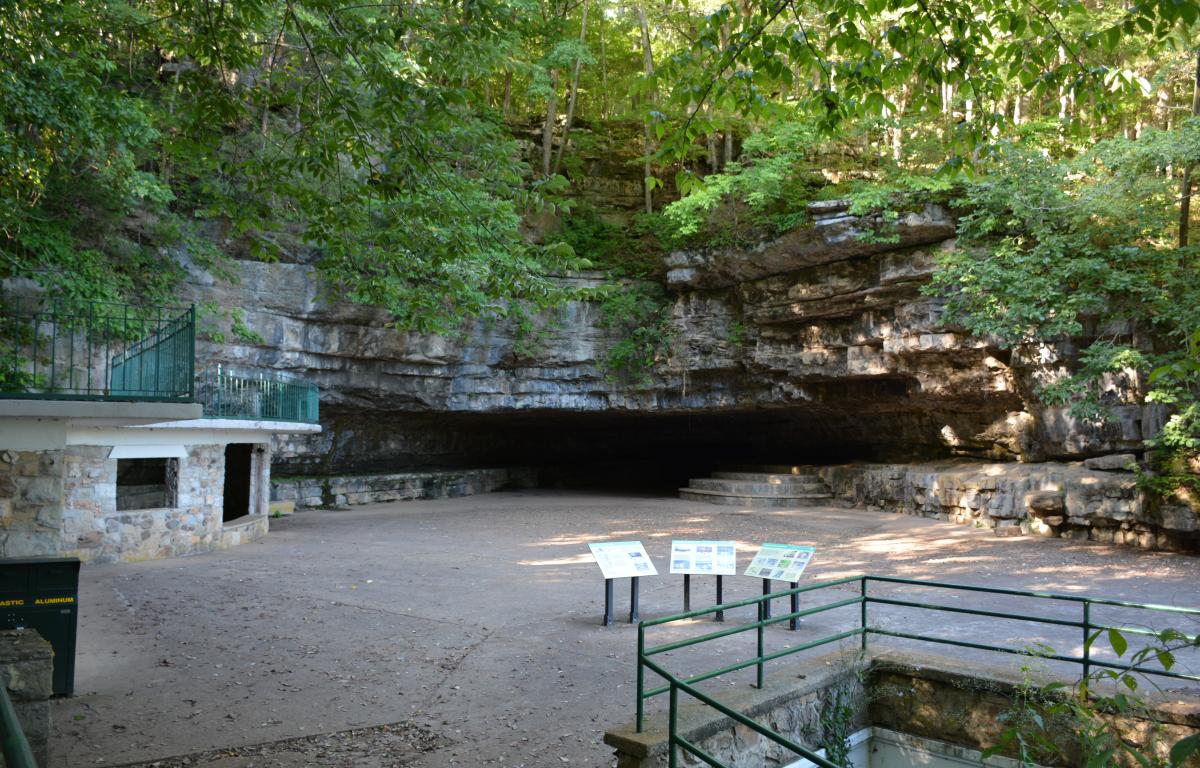 Speaking of water bodies, The Red River, winding its way gracefully around Adams, is another haven for nature enthusiasts. The river is not just about picturesque views; it's also an active spot for fishing, canoeing, and even bird-watching. The gentle flow of the river, combined with the lush greenery on its banks, makes it a perfect spot for those seeking solace in nature.
Bellwood Park is a favorite among families. With its well-maintained playgrounds, open spaces for picnics, and shaded groves, it's ideal for a day out with kids. The park also has a network of trails, making it great for jogging or a leisurely stroll.
Not far from Adams is the Dunbar Cave State Park. The cave, one of the largest in Montgomery County, is an attraction in its own right. The park offers guided tours of the cave, where visitors can marvel at the intriguing rock formations and delve a bit into the area's prehistoric past, as the cave has been shown to have archaeological significance.
For those who love bird-watching and getting a glimpse of wildlife, Rotary Park is a must-visit. The park, with its diverse habitats, attracts a variety of birds, especially during migratory seasons. It's not uncommon to spot deer, rabbits, and even the occasional fox.
While Adams might come across as a quaint town, its green spaces and nature options are abundant. These places offer residents and visitors a chance to reconnect with nature, take a break from the daily grind, and experience the serene beauty that Adams naturally provides.
Business and Industry
Nestled in the heartland of Tennessee, Adams has always had a rich agricultural legacy. Farming, both crops and livestock, forms the backbone of its economy. Tobacco farming has historically been one of the primary crops, and though its prominence has slightly declined in recent years, you'll still find several farms dedicated to this cash crop. This tradition has led to the development of ancillary businesses like tobacco processing units and warehouses.
Additionally, Adams is known for its family-owned farms that focus on diverse agricultural products ranging from corn, soybeans, and hay to more niche products such as organic vegetables and artisanal cheeses. These farms often collaborate with local markets, ensuring residents have access to fresh, locally-grown produce.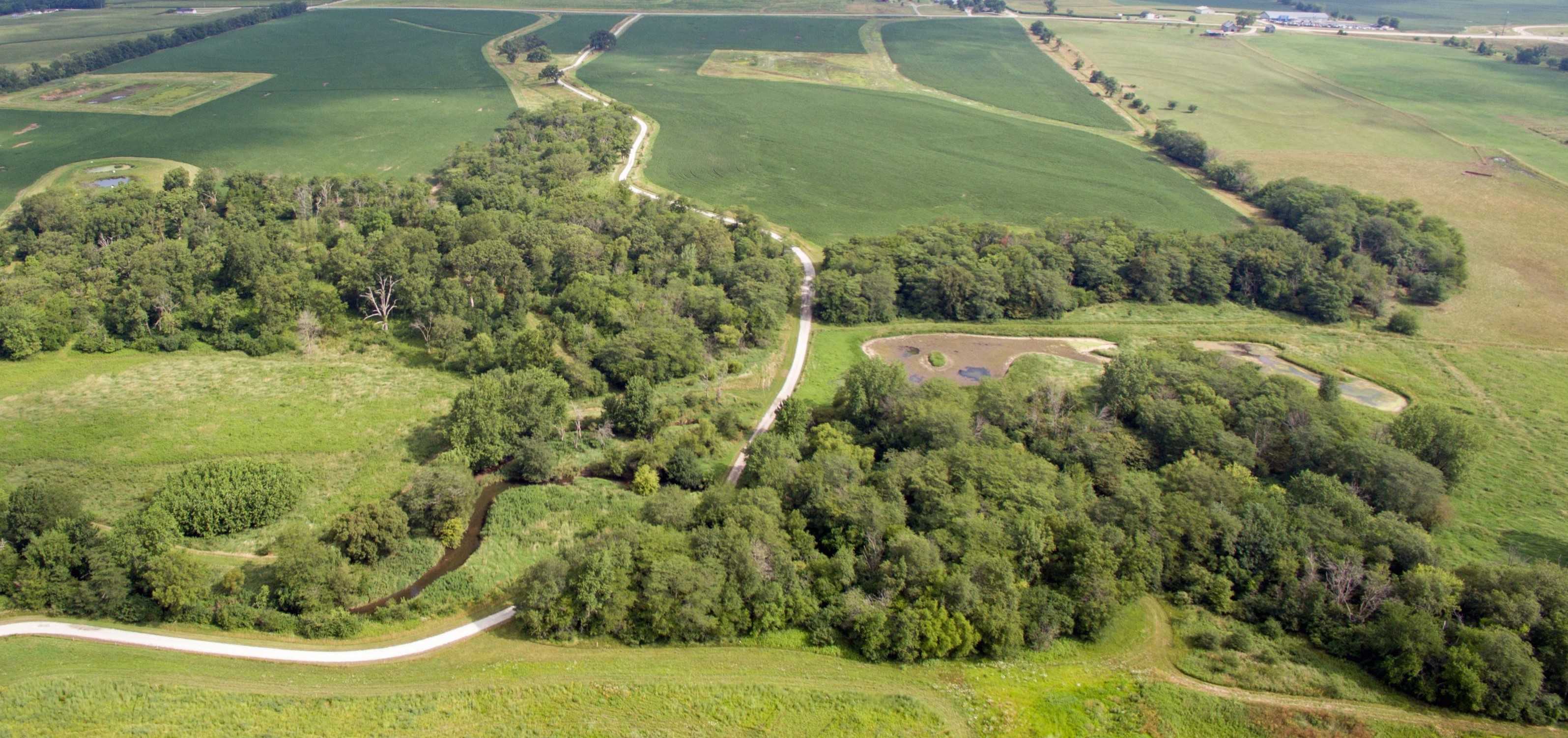 Apart from agriculture, Adams has seen a rise in tourism-related businesses. The Bell Witch legend, deeply ingrained in the town's lore, attracts a good number of visitors annually. This influx of tourists has led to the development of small businesses such as bed and breakfast establishments, local diners, and guided tour services, primarily around the Bell Witch Cave and historical sites.
Over the years, the town's proximity to larger urban areas has also meant a growth in service-oriented businesses. You'll find local craftspeople, from carpenters and blacksmiths to boutique stores and services, catering to both the needs of the locals and the demands of visitors.
Lastly, small-scale manufacturing and distribution units have found a home in Adams, given its strategic location that offers easier connectivity without the bustle of a large city. This has brought in a diversification of employment opportunities for residents, allowing the town to maintain a balance between its rural charm and the necessities of modern living.
All in all, while Adams holds tight to its agricultural roots, it also embraces opportunities for diversification, ensuring a robust and resilient local economy.
Airport and Transportation
Adams, TN, has a serene, small-town charm, but when it comes to connectivity with the outside world, it's conveniently situated. For those with a penchant for air travel or expecting visitors from afar, the nearest major gateway is the Nashville International Airport (BNA). This hub lies roughly 50 miles to the south of Adams. Depending on the flow of traffic, one could find themselves at the airport terminals in just about an hour's drive. With both domestic and international flights taking off and landing daily, it's a vital connection point for Adams residents to the broader world.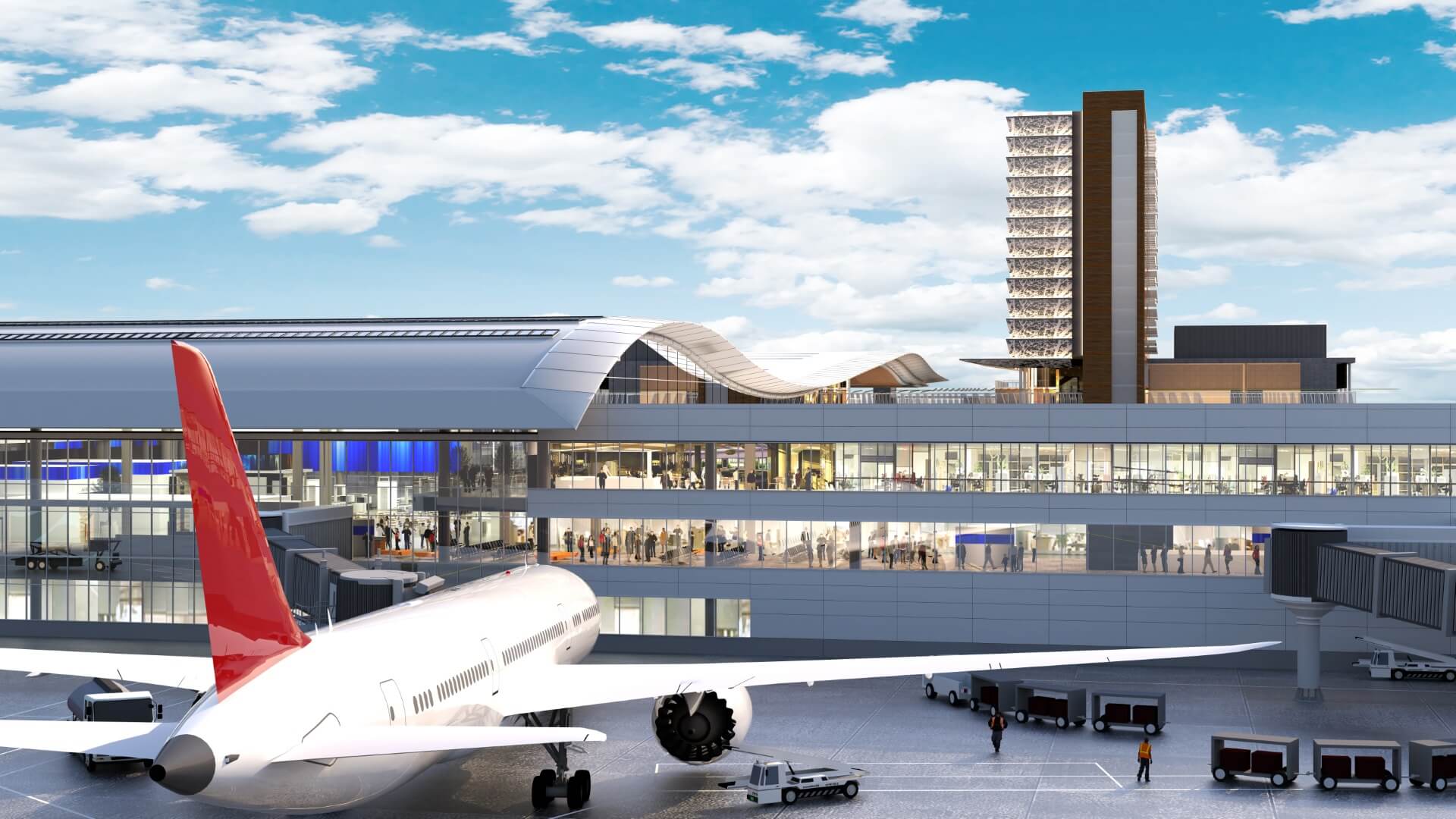 But what about day-to-day travel, you might wonder? Well, Adams, despite its somewhat rural ambiance, isn't completely disconnected from public transportation networks. The Regional Transportation Authority of Middle Tennessee is at the forefront, ensuring that smaller towns like Adams aren't left behind. This bus system efficiently connects the town to larger urban areas, most notably Nashville. Residents can hop on one of these buses from nearby stops, making commutes or city visits relatively hassle-free.
However, if trains are more your speed, there's the Music City Star commuter rail in the greater Nashville vicinity. To catch this, one would need to drive to a station a bit further out, maybe in locales like Lebanon or Mt. Juliet. Once aboard, the scenic train route offers a different kind of travel experience. And for those who prefer the convenience of on-demand transport, the likes of Uber and Lyft are just a tap away in Adams. This modern-day convenience ensures residents can get around locally or travel to neighboring towns with ease.
Weather
Adams, TN, situated amidst Tennessee's picturesque landscapes, experiences the full spectrum of the four seasons, each casting its own distinct hue on the town. As spring begins its gentle approach, Adams witnesses a vibrant transformation. The cold grasp of winter slowly loosens, making way for mild temperatures and a town blossoming in radiant colors. Dogwoods and azaleas, among other flora, showcase their splendor, signaling the earth's reawakening.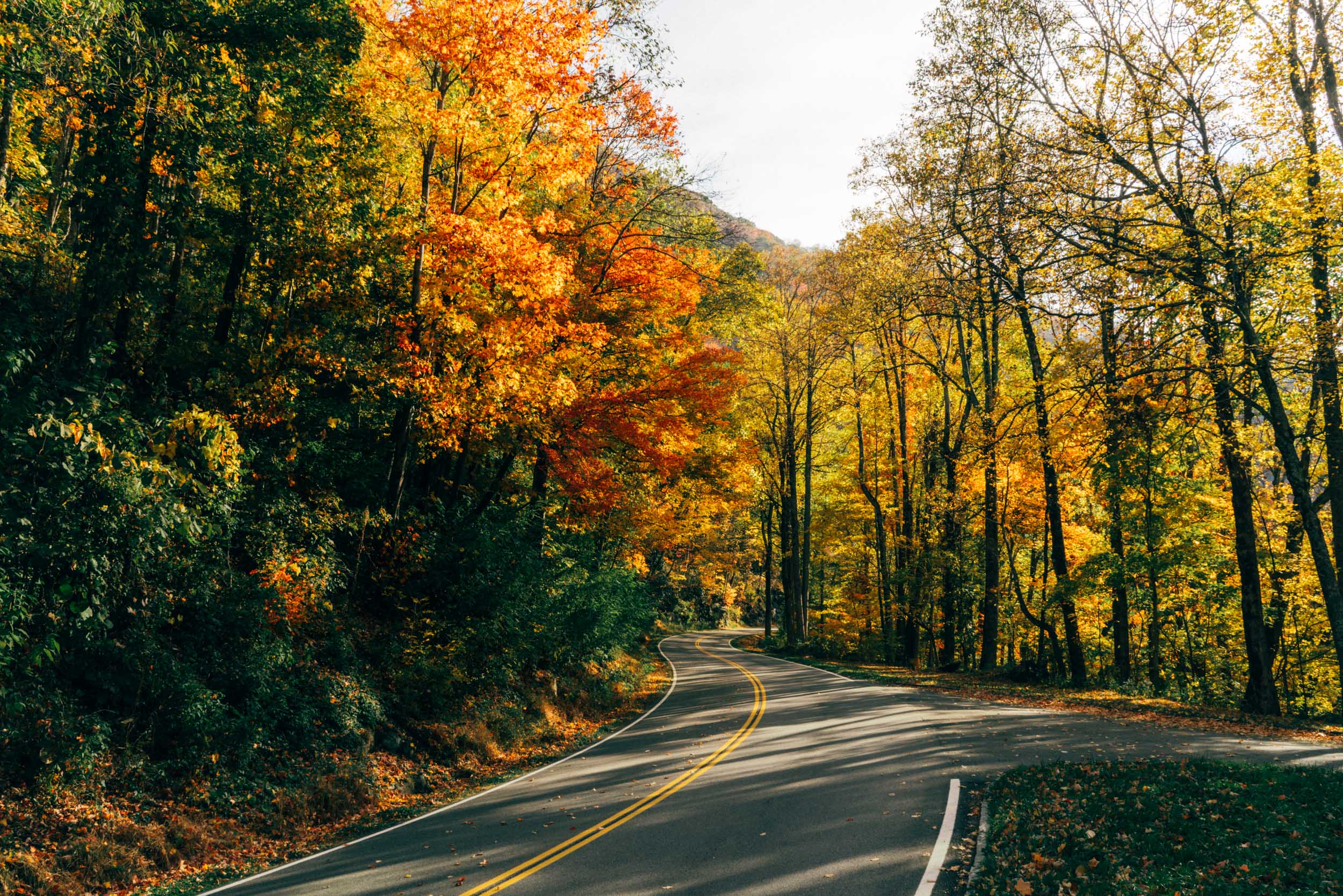 As the pages of the calendar turn, summer boldly steps in, bringing with it the warmth and exuberance characteristic of southern days. The sun generously shares its golden glow, often accompanied by the distinctive southern humidity. It's during these months that the outdoors beckon with an irresistible charm. Picnics by the river, leisurely strolls, and evenings on porches become the norm. And just when you think the warmth might be a tad too much, a sudden summer thunderstorm might offer a cooling interlude.
With a subtle shift, autumn enters, almost as if a painter brushed the town with deep shades of red, orange, and gold. The air carries a crispness, and there's something incredibly cozy about the rustling of leaves underfoot. Fall in Adams is not just about the visual spectacle; it's also a time when the scent of pumpkin pies wafts through the air, and anticipation for the holiday season builds.
Then comes winter, quiet and contemplative. While Adams doesn't always don a thick blanket of snow, occasional flurries lend the town a serene, almost ethereal beauty. Residents reach for their warmest coats, and the chill in the air becomes an excuse to gather around fireplaces, sipping on hot cocoa and sharing stories. Through each season, Adams reveals a different facet of its charm, leaving one eager to discover what the next change will bring.
Private and Public Schools
Adams, TN, while maintaining its small-town essence, has always valued the importance of education, ensuring that its residents have access to both public and private institutions. Within the realm of public education, the town is served by the Robertson County School District. Within this district, both Jo Byrns Elementary School and Jo Byrns High School are prominent landmarks. These institutions aren't just academic centers; they're also places where community bonds are formed, with local events, sports meets, and cultural festivities often centered around them.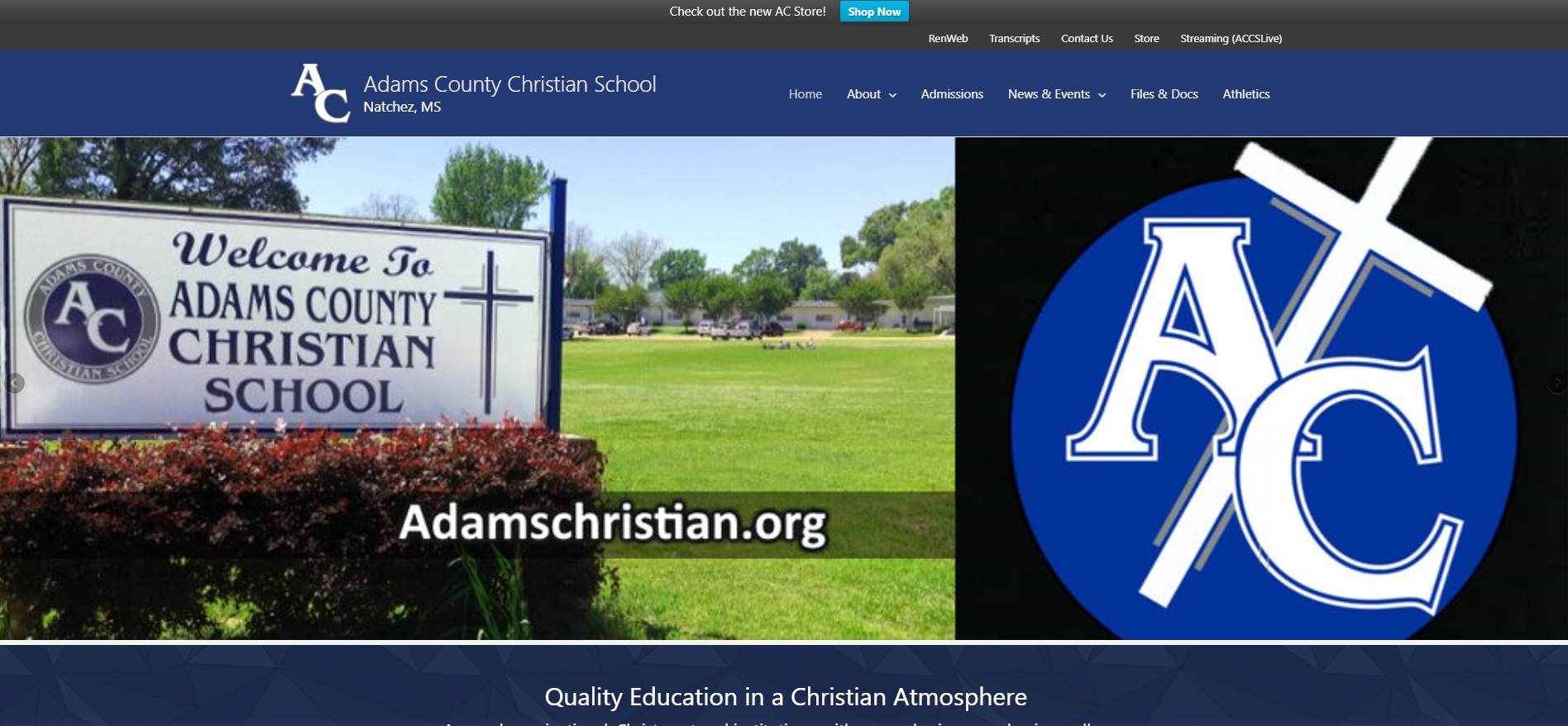 For families leaning towards private education, Adams offers a few noteworthy options. One such establishment that stands out is Adams Christian Academy. Rooted in a faith-based curriculum, this academy offers an environment where academic pursuits merge seamlessly with spiritual guidance. Beyond just the curriculum, what often draws families to such schools is the promise of smaller class sizes and a more personalized approach to teaching, fostering a close-knit educational community.
Beyond these conventional school setups, the areas surrounding Adams are also home to specialized learning centers and a growing community of homeschoolers. These alternative avenues of education cater to families seeking a tailored approach, one that might resonate more closely with their child's unique learning style or needs. So, in the heart of Adams, residents find a blend of tradition and modernity, ensuring that every child finds the right educational path for them.
History
Adams, TN, with its serene landscapes and quiet streets, carries with it a history that is both fascinating and rich. Nestled in the rolling hills of Tennessee, Adams started its journey like many other towns in the region, with settlers looking for fertile land and new opportunities in the early 19th century. Originally, the town went by the name of Red River Station, owing to its proximity to the Red River, which played a pivotal role in the town's early development, facilitating trade and transport.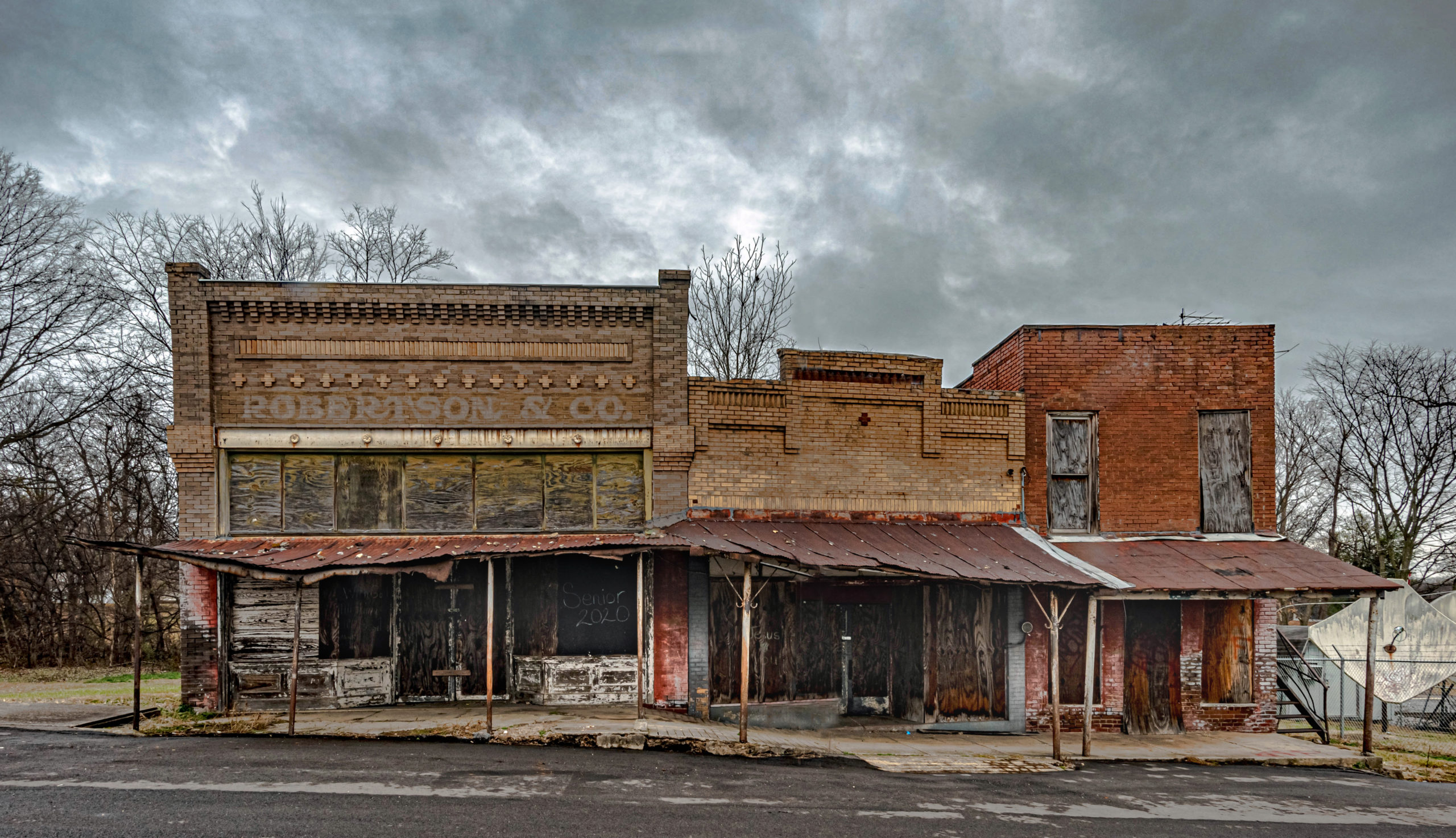 But beyond its tranquil facade, Adams has a peculiar claim to fame that has long captured the imagination of many: the legend of the Bell Witch. In the early 1800s, the Bell family, who were prominent residents of the town, reported mysterious and often malevolent events happening in their home. These tales of a haunting spirit, said to have tormented the family, soon spread like wildfire, and the legend of the Bell Witch was born. Today, the story remains intertwined with Adams' identity, drawing curious visitors from near and far.
Over the years, Adams underwent several transformations. The coming of the railroad in the late 19th century spurred growth, bringing with it new settlers, trades, and opportunities. The town saw its share of highs and lows, from thriving agricultural periods to the challenges of the Civil War. Through it all, the community's resilience and spirit stood firm. Today, while Adams might seem like a quiet, picturesque town, the layers of its history, from early settlers to legends of supernatural occurrences, add a depth and allure that's uniquely its own.